We've noticed a bit of a trend for gorgeous (and no less well designed for function) Australian cutlery popping up recently.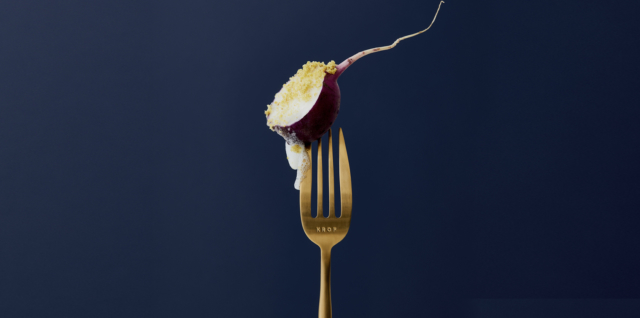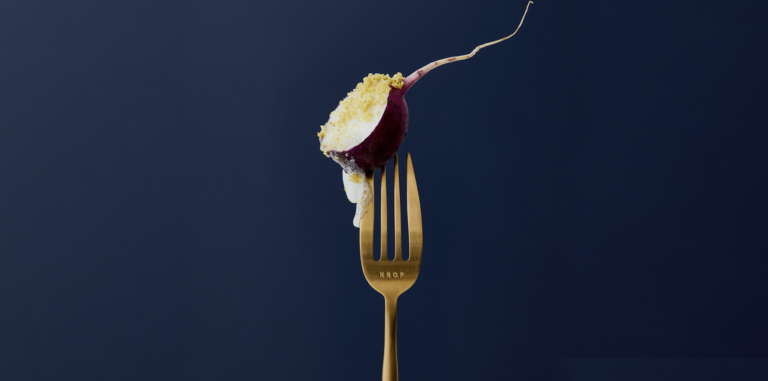 After years of dining with bland cutlery and frustrated that people forgot to evolve the tools that deliver food to our mouths, a restaurateur and product designer duo came together to deliver some beautiful knives, forks and spoons under the brand KROF.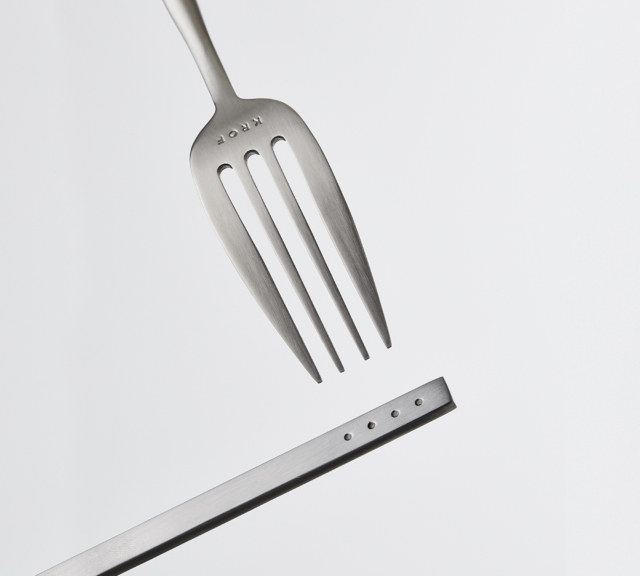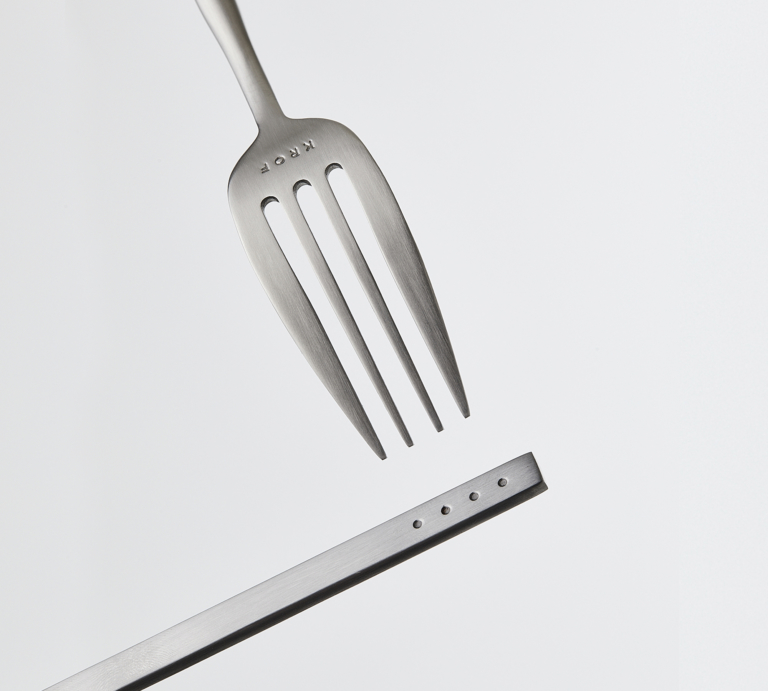 After years of research, they discovered the answers to key culinary and functionality questions. What is the optimal spoon volume for soup? What size serrations will perfectly cut the crust off sourdough bread? How do you make something usable, functional and beautiful at the same time? And we certainly think they succeeded in their mission!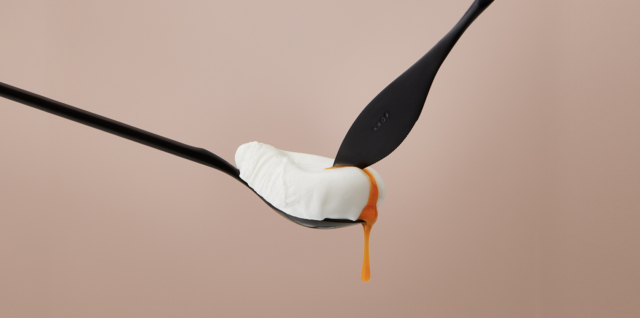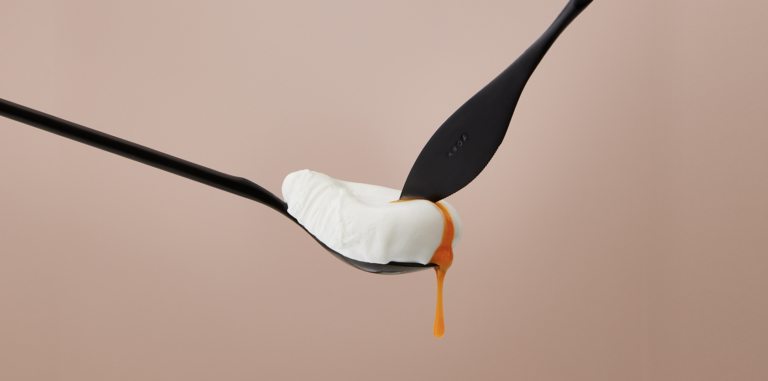 Each KROF set consists of 24 pieces making up six place settings of fork, knife, dessert spoon and teaspoon, made with the highest grade materials including 18/10 stainless steel. Each tool is branded with KROF's signature four prong marks that face upwards when set on the table. The first collection is available in brushed gold (our favourite), matte black, brushed silver or polished silver.
Proudly designed in Melbourne, made with German forming machinery and finished with hand polishing, gone are the days of dusting off the special crockery, with KROF being dishwasher safe too (music to my ears!).
KROF is available to purchase online and Collection No. 1 is $349.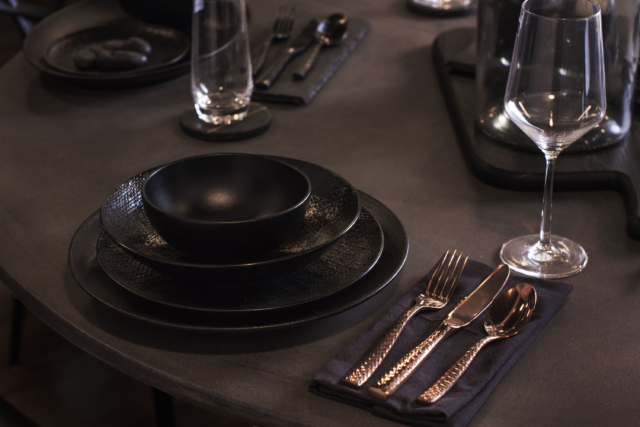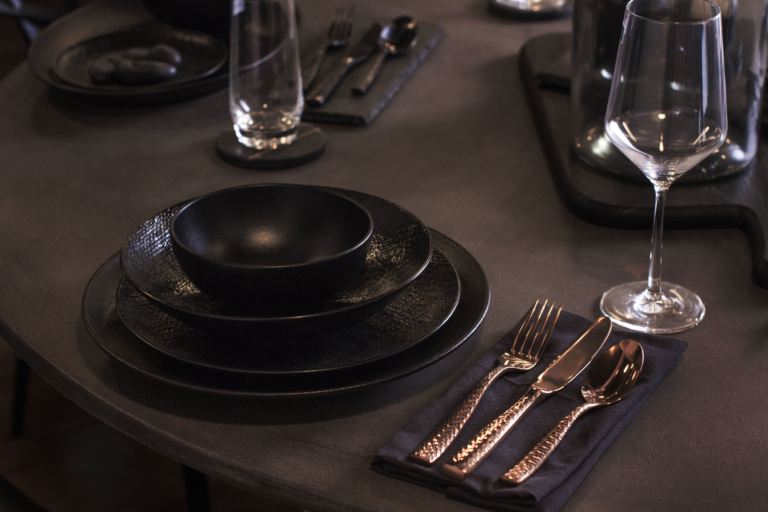 Also on our radar is Black Crate, a brand by Aussie Ashley Tran-Suzuki, which encompasses the entire home dining experience. Boasting a range of premium and ultra modern options for dinnerware, dinner sets, cutlery, glassware, table styling pieces, art and prints – Black Crate empowers us to reimagine our dining space. Each dinner set comes packaged and delivered in a custom-made black crate.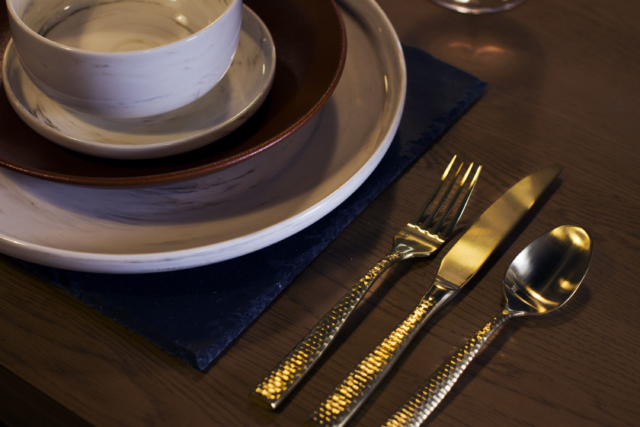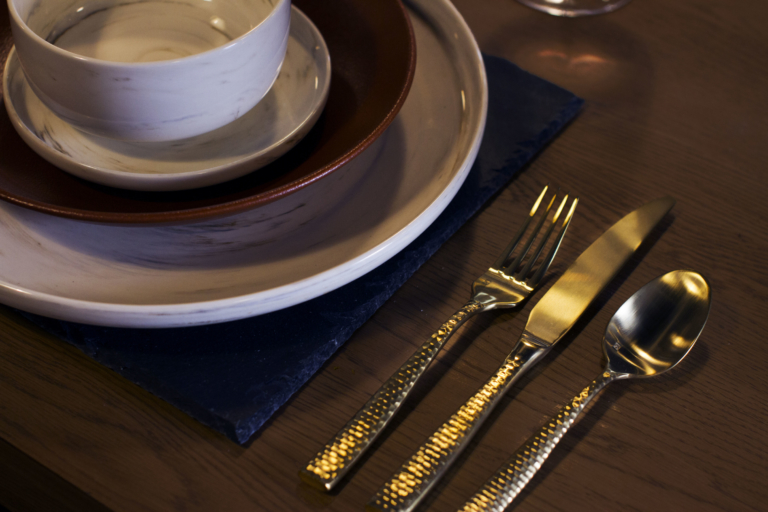 There are four different cutlery designs, with something to suit every aesthetic. My favourite is Faceted (in brushed gold, of course!), but the range of colours spans silver, titanium, brushed rose gold, stainless steel and matt black too. Options! From $350 to $600 for a six-person set.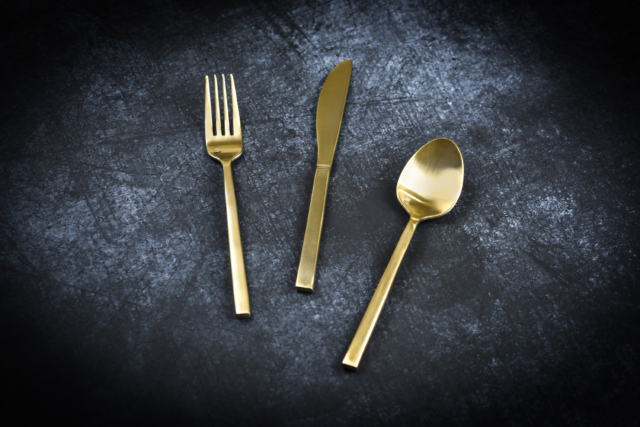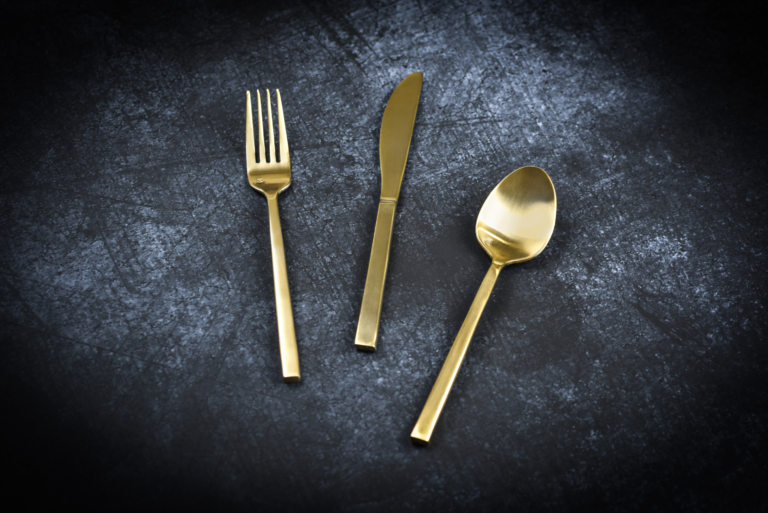 Black Crate recently launched their inaugural furniture collection, designed exclusively for them by Melbourne architect and interior designer, Elvin Tan. Each furniture piece is individually hand finished in Melbourne.
Available online or at their Melbourne showroom.