Happy long weekend, readers! I have an appropriately Aussie giveaway for you today from United Artworks!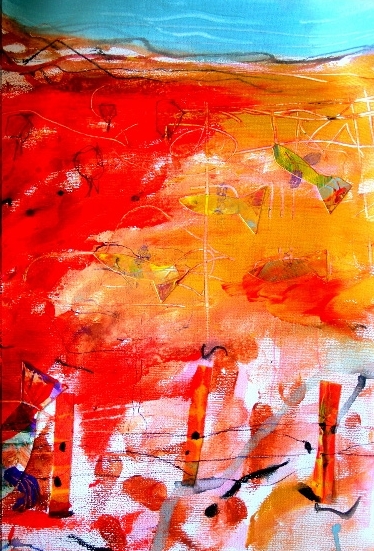 This piece, Great Southern Land, is by Sydney artist Holly Eva Gay, who offers her work to United Artworks exclusively under licence. The 90 x 120cm hand painted acrylic on canvas is ready to hang and worth $449.
For your chance of winning, please complete the entry form below by 6pm on Friday 31 January 2013.
You can also get 25% off all landscape works at United Artworks with bonus free shipping today only. Shop online.