While a permanent holiday is out of the reach of most Aussies, plenty of us are doing our best to recreate travel experiences in our backyards according to the latest research. The 2018 Adbri Masonry Great Australian Backyard survey has revealed that our most popular backyard designs are inspired by the popular holiday hotspots of Bali, Japan and America's Hamptons.
"Aussies love to holiday abroad. In the past, photos and souvenirs were enough, but more than ever we're bringing back inspiration and styling ideas for the home. It can be surprisingly cost effective to recreate your favourite holiday destination in your yard to enjoy all year round," says landscaping expert and Adbri Masonry brand ambassador Jason Hodges.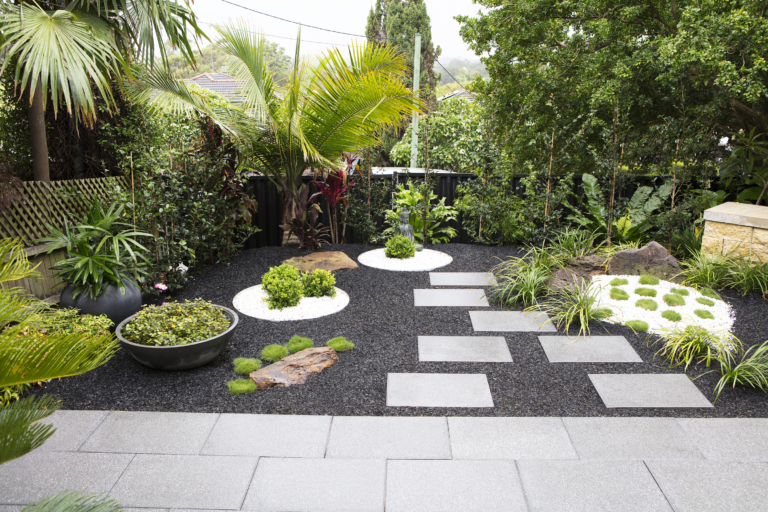 Japan
The Japanese Zen garden is a popular backyard choice. Beloved by minimalists and those looking for calm (the Japanese love to meditate), key features include manicured landscapes, ambient water features, deep greenery, low maintenance plants, gravel, stepping stones and feature rocks. In fact, the Japanese position rocks of various shapes and sizes around the garden to symbolise mountains and natural water elements – as a bonus, they add texture, depth and layers to a space. Combine them with rich greenery and a pond or water feature for instant tranquility.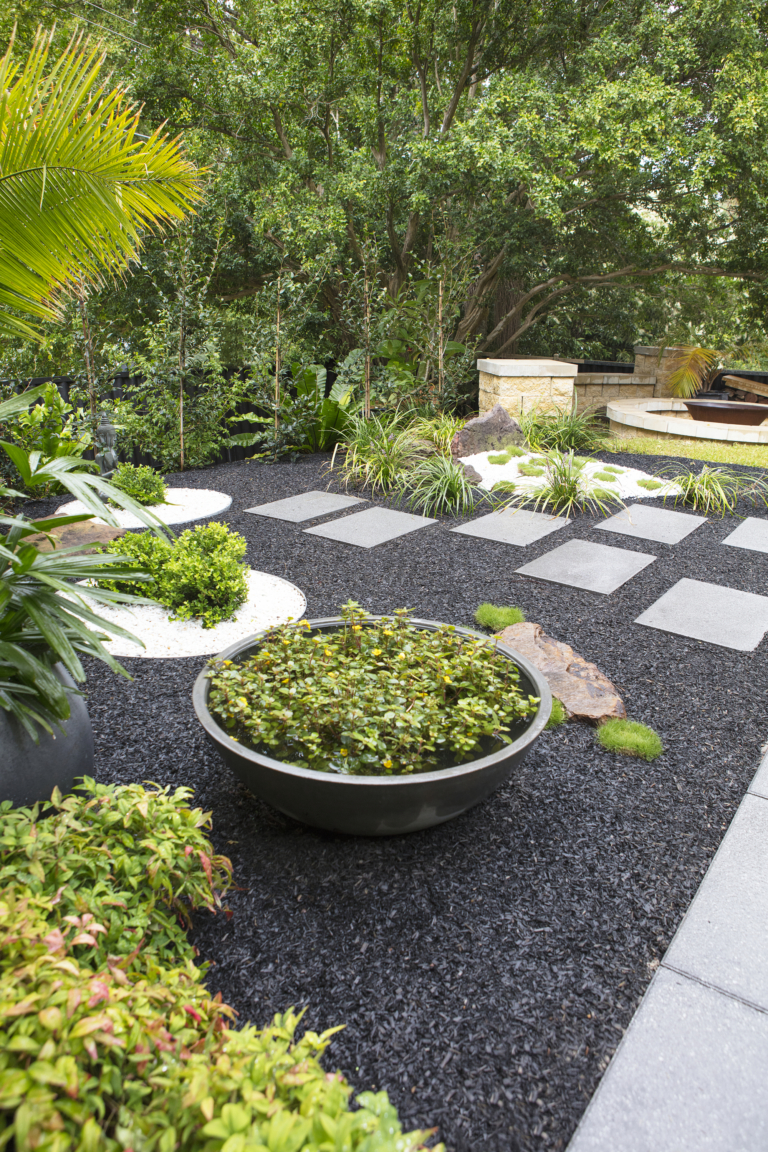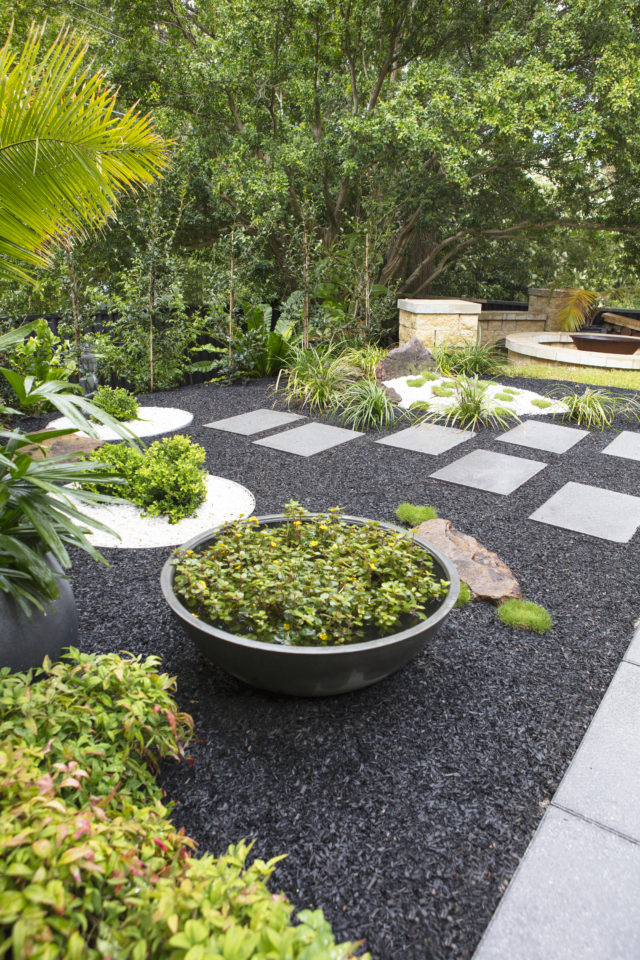 The Japanese Zen garden is ideal for those wanting a private retreat that encourages disconnection from technology too. And arguably, the best thing about this style of garden is that it's super low maintenance.
Bali
The immense popularity of the Indonesian island as an Australian holiday spot means the Bali villa aesthetic has crept into our backyards. Design signatures include heavily landscaped gardens with lush tropical natives, private plunge pools and paved alfresco areas for outdoor entertaining.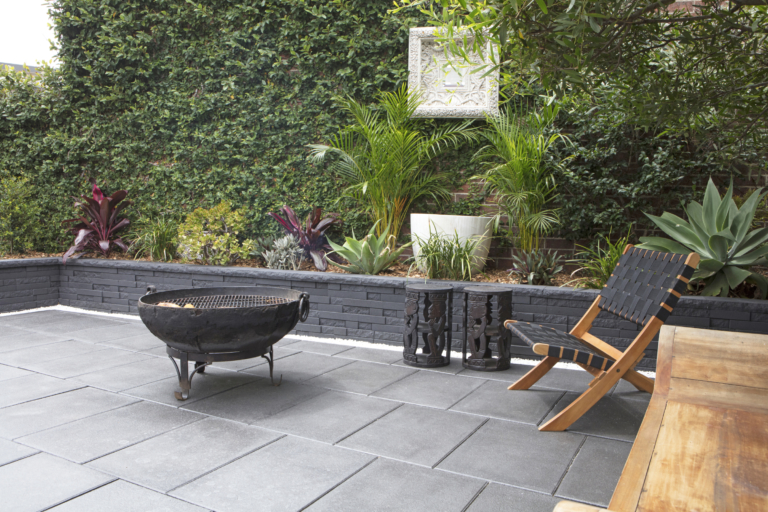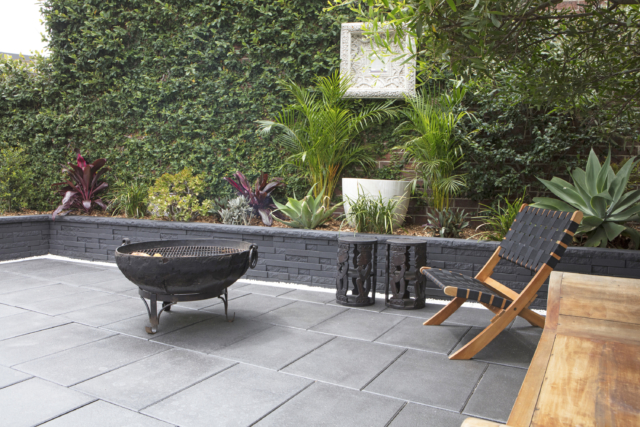 From tropical plants to water features, pools, ornaments and a Bali hut, you can incorporate as many elements as you like. Greenery is paramount with leafy plants essential and Jason has some alternative suggestions to Balinese natives. "Agave plants add a bold and rich look, whilst plants such as cordylines, crotons and frangipanis help to bring the tropical picture to life," says Jason.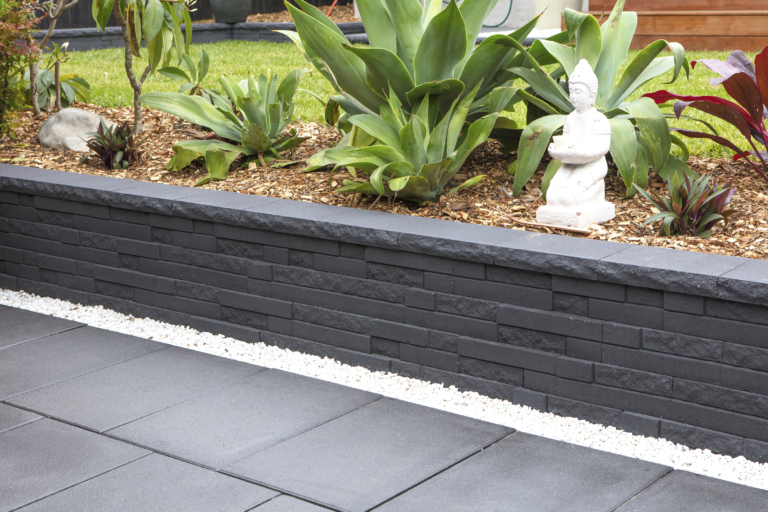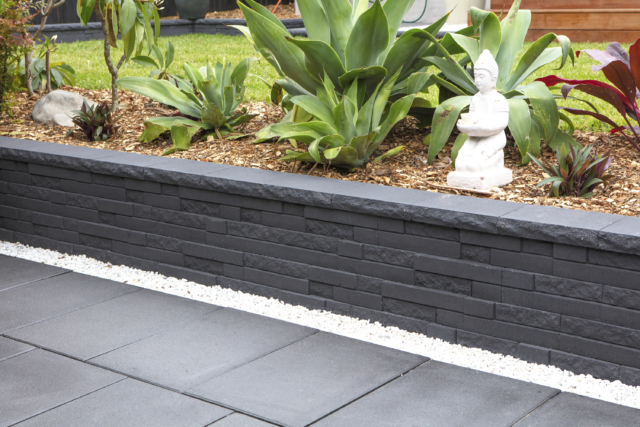 "Bamboo screens, trellis or brushwood are great options for adding texture to the backyard and double as a privacy screen until all the plants have fully grown also," says Jason.
Hamptons
Compared to the Balinese garden, Hamptons inspired backyards are relatively new in Australia. And while property prices often preclude the large expanses of green that characterise the look, you can still create it within the confines of smaller spaces such a courtyard, pool area or alfresco room. Structured details including borders, hedging and layers are central to the look that is often completed with chic outdoor furniture.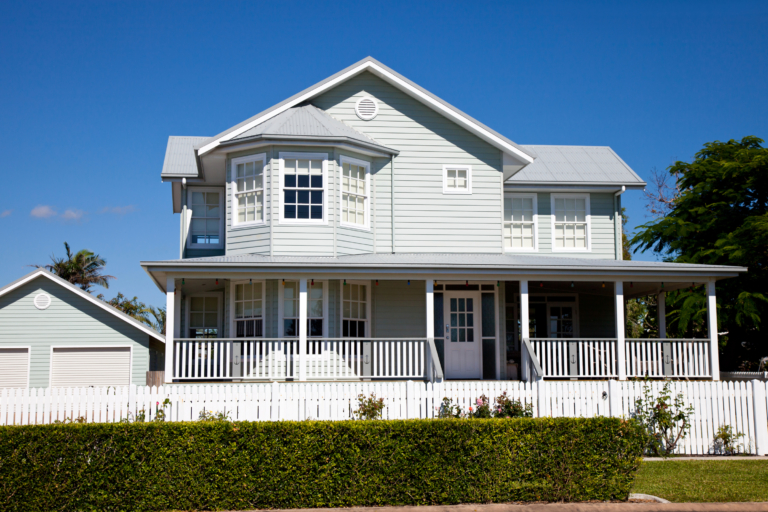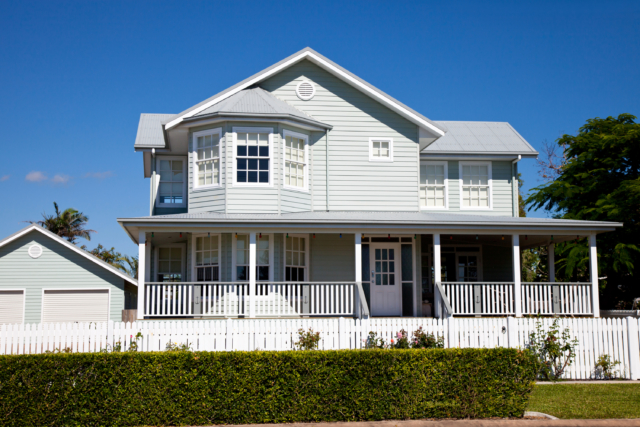 "For lush green turf invest in some new Sir Walter or if you've already got lawn, create a beautiful leafy outlook with sculpted hedges. Buxus balls are great and will allow you to create different heights and levels in your garden. For classic flowers, think hydrangeas, orchids and gardenias," says Jason. Hedging is a non-negotiable and not only does it delineate areas in the yard it offers privacy too.