After a feature on The Block and an array of magazine covers, Prudence Caroline Oliveri had enough courage to quit her day job as a make-up artist, and give painting canvases a red-hot go. However, practicing art full-time was not enough. So, she decided to create a homewares line, which launches today!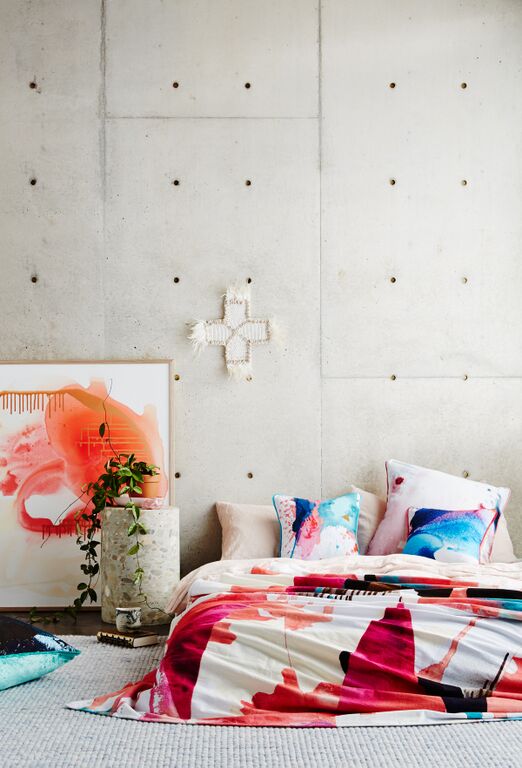 With three core collections, the products are a combination of materials that make her heart sing: "velvet, concrete, textured cotton, leather, brass and colourful art!" Most distinctive is Prudence's textiles range, which is digitally printed with her original artwork. "There are three cushions, a monster floor cushion and a throw. The prints I've used on the textiles are of my favourite artworks from the past year or so. The newest is the throw named Three Oh, which is constructed from the sold out limited edition print, Station 30."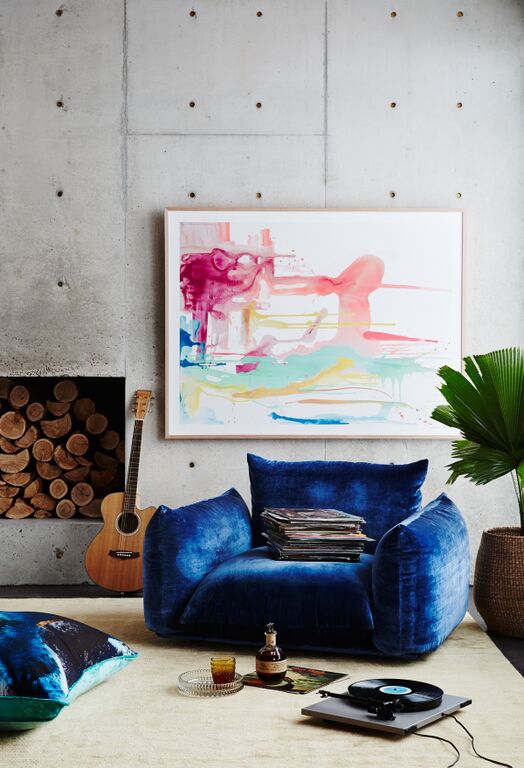 Also on offer is a concrete collection, encouraged by Prudence's concreter husband, as well as the introduction of her original artworks on paper. "In the concrete collection we have a natural and black stool with hand selected river stones. Plus concrete platters in natural, painted and washed. I have also printed my original artworks on paper – with stamped leather and brass detail logo."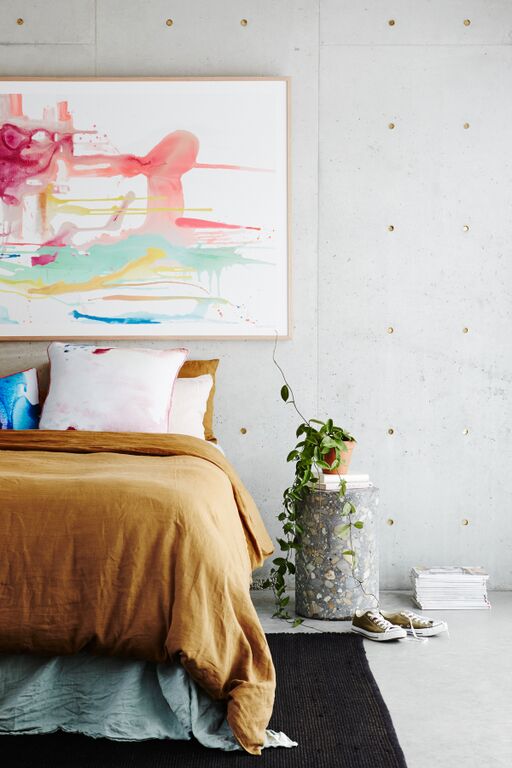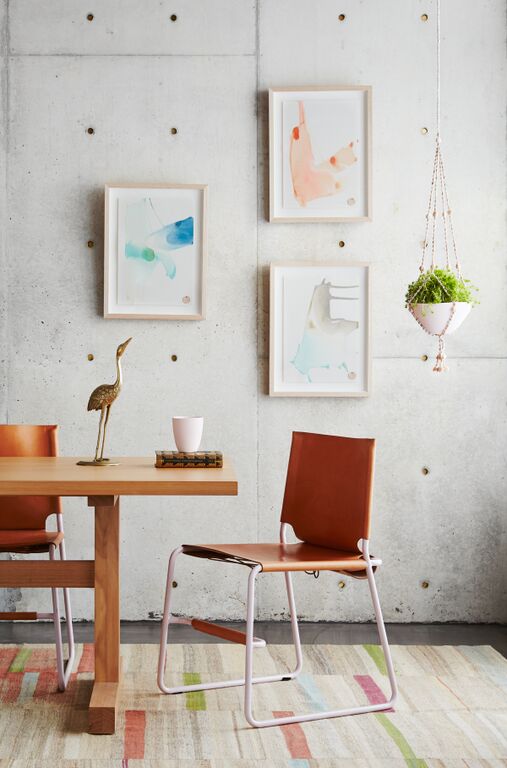 She came up with the idea for a homewares line after moving house, and motivated by her beautiful new surroundings. "I was inspired by a mix of products in my home and wanted to blend them into things I could offer for others to put into theirs. My concrete home sprung ideas for smaller concrete items and my art brought about the idea of digitally printed art cushions with a velvet reverse and contrast piping."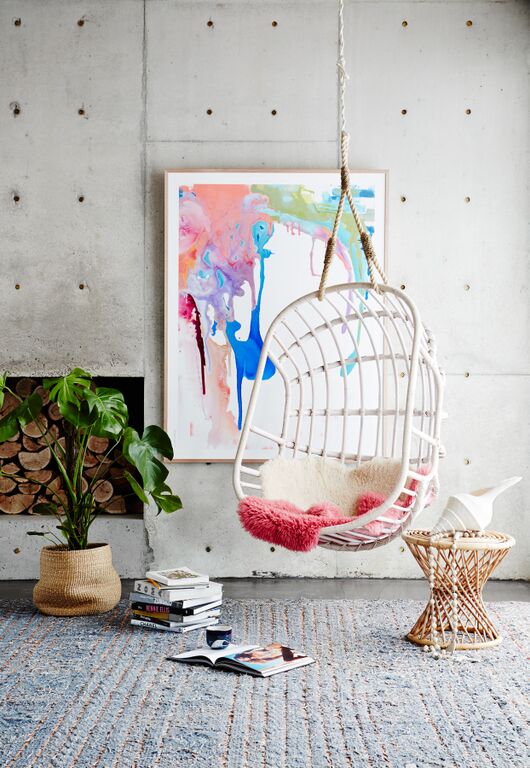 While painting is still at the core of what she does, Prudence does admit she's had a lot of fun with the new homewares line, so if time permits there'll definitely be more to come! But for now you can get your hands on her current collection, with new original artworks and one-off concrete objects being added each month.