Regularly exhibiting on the international circuit, Melbourne artist Kirsten Jackson's 20-year professional artistic career continues to thrive and this month her work becomes even more accessible with the release of five gorgeous new prints starting from a very affordable $390.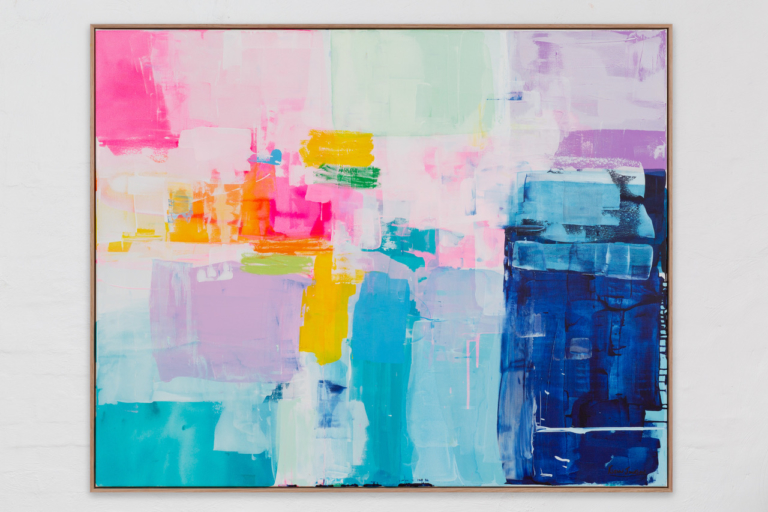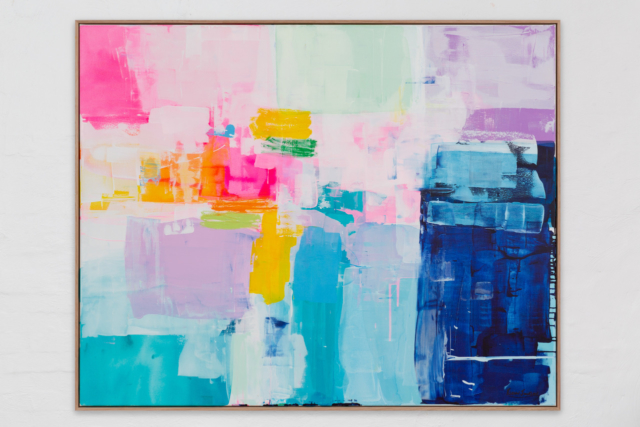 "Three of the new prints are very bright and the other two feature more monochrome, rustic colours," says Kirsten of the limited edition run that is printed with archival inks. "They're very close to the original but the quality is amazing. I get so many stylists come to my studio with clients and they think the prints are original," says Kirsten. Available printed on canvas (to look like the original) or on archival paper behind glass, the sizing runs from small to extra-large but Kirsten can create custom made ones too.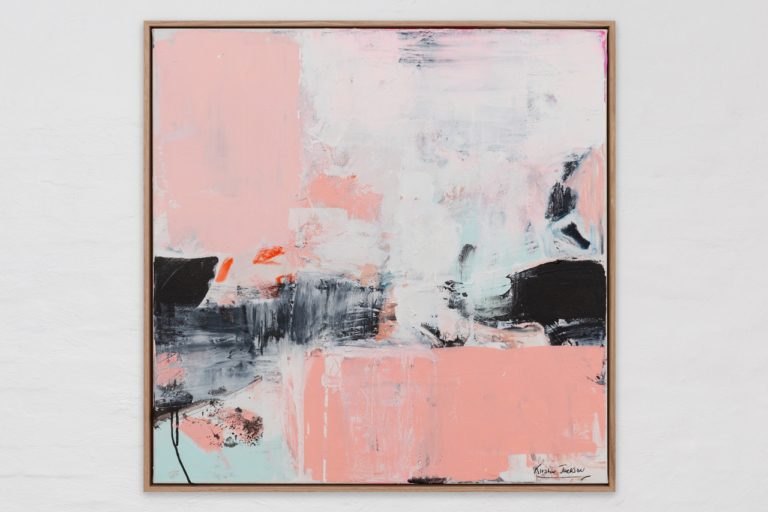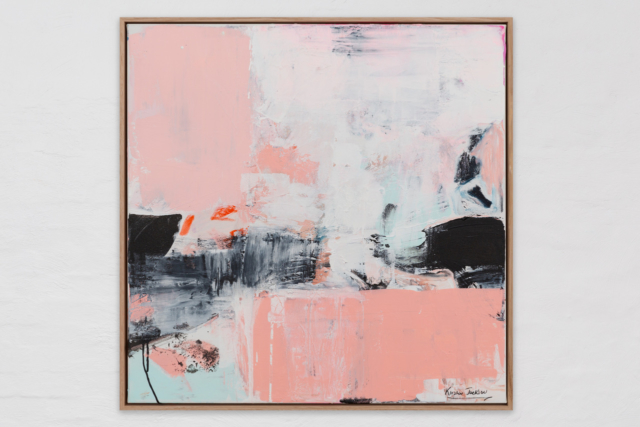 Working with watercolours, inks, acrylics, oil pastels and house paints, Kirsten describes her style as happy and contemporary. "I love colour and I'm really drawn to colour. I'm not very good at drawing but I'm good at colours and putting compositions together," says Kirsten who takes a visceral approach to her work. "I don't think when I'm working – if I think then I usually wreck it!"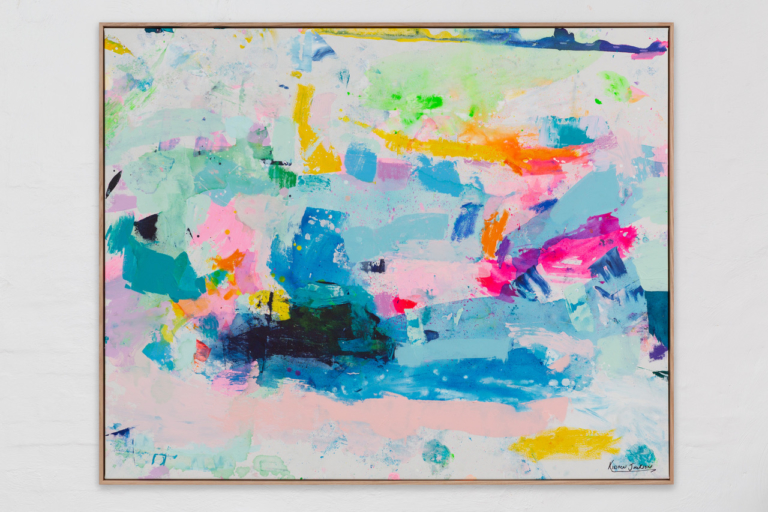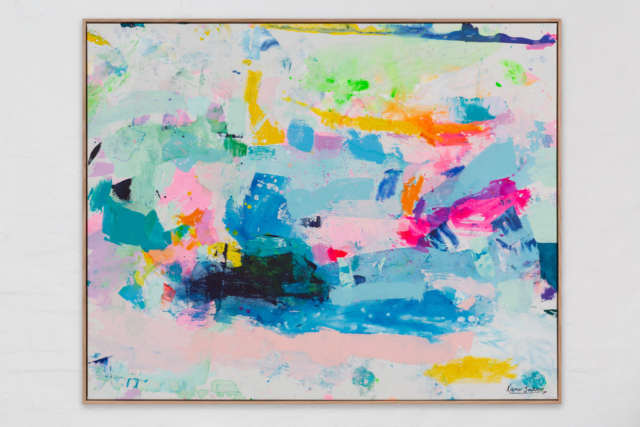 'A love that lasts forever' printBut ironically, Kirsten's 'happy' aesthetic was borne out of childhood grief with her dad passing away when she was just three years old and her mum when she was 14. "The only thing that made me happy was running and painting so I initially painted just for me but then began painting for other people. I still have people telling me that my works made them very happy," says Kirsten.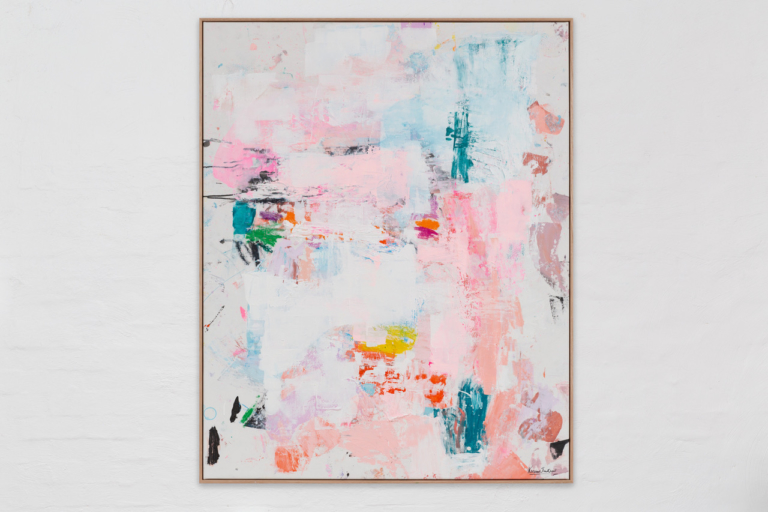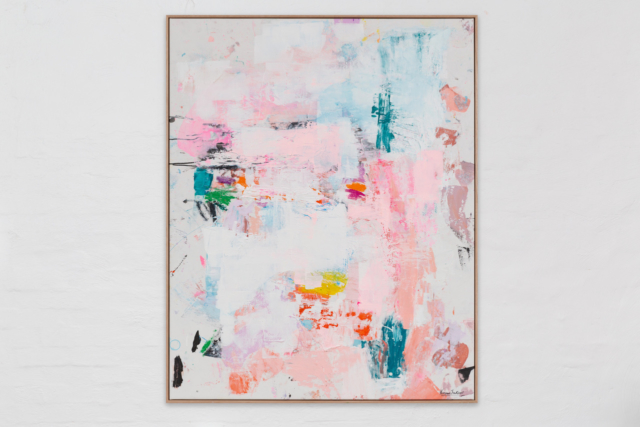 Based out of a studio in the Melbourne bayside suburb of Sandringham, Kirsten has a 'by appointment' shop front and workshop at the back. And it's there that she paints her works before they're shipped across the world with many of her clients finding her through Instagram. "Instagram is unbelievable for business. I think it's really amazing that people can find you and it's been huge for me. Last week I had paintings shipped to Canada, the UK and France," says Kirsten.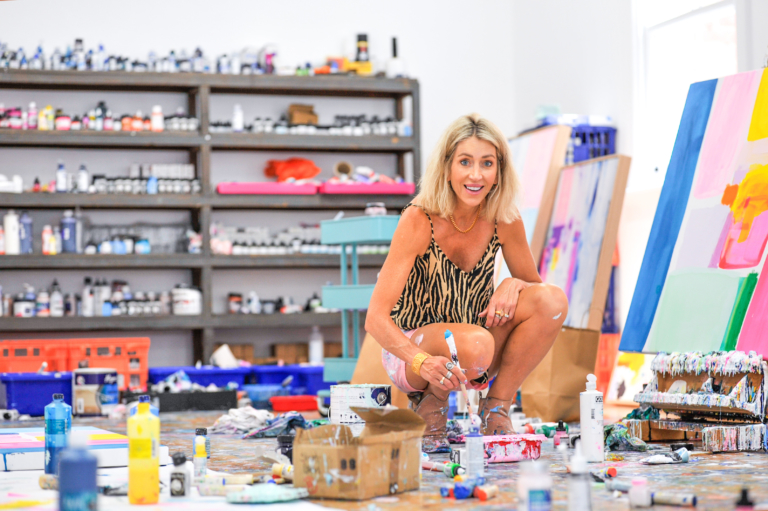 And March is looking like a huge month for Kirsten too with her work being exhibited in London, New York, Brussels and Sydney. "My work has been shown overseas many times and every show is a sell-out – there's always people waiting. Sometimes the pieces are sold before they even get there. I imagine this time will be no different!"
Until midnight this Saturday 2 March, Interiors Addict readers are able to get 20 percent off Kirsten's new range by using the discount code THANKYOU20.