The Art Series Hotel Group will add a Brisbane location to their stable of boutique, designer hotels this September, with The Johnson, a restored, heritage listed building that was designed by the celebrated architect Karl Langer in 1967 and housed the Queensland Main Roads Department offices for many years.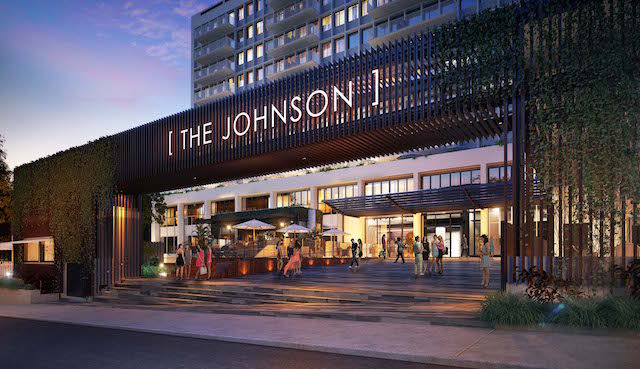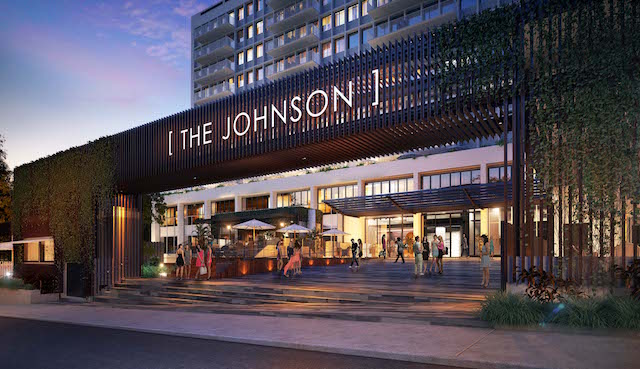 And while there's no denying its public sector provenance, the building has been restored in such a way that Langer's iconic and instantly recognisable grid design looks more modern than ever.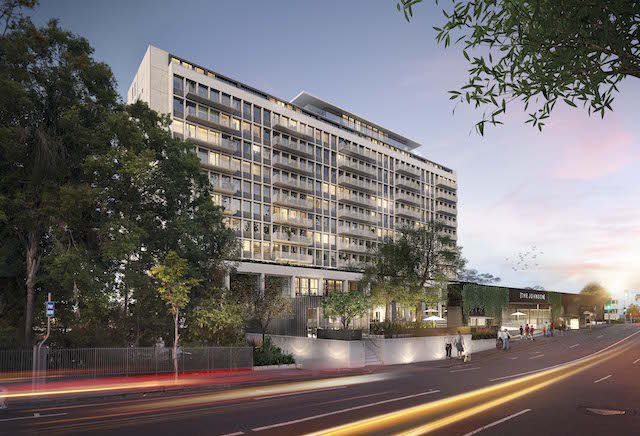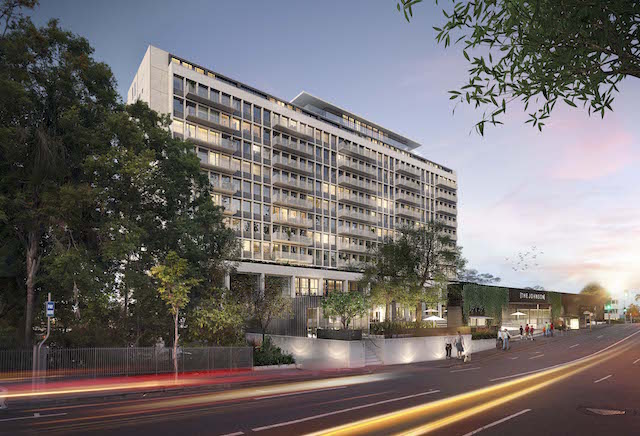 Boasting clean lines, smooth surfaces and expansive spaces, the building is being given a super modern makeover that provides an ideal gallery space for its namesake's work, as these artist's impressions show.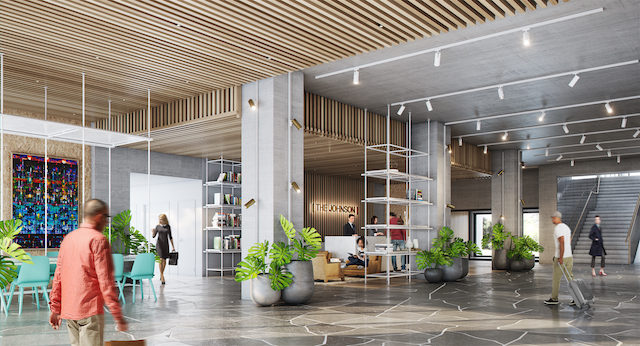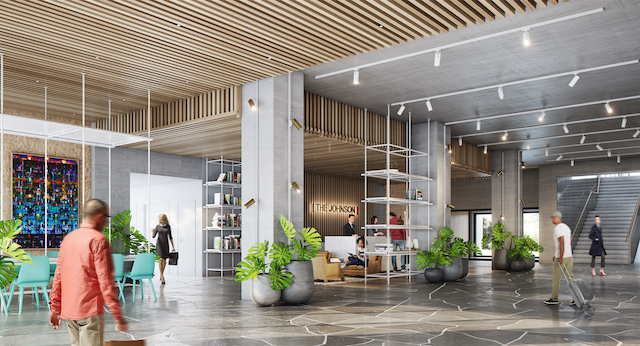 As with the other hotels in the group, The Johnson is a tribute to yet another Australian artist. Michael Johnson is a celebrated abstract artist who saw a major shift in his work after a decade spent in Townsville. His vivid works draw heavily on nature and feature intense colour that evokes his time spent in the subtropics – the perfect antidote to the hotel's Modernist design.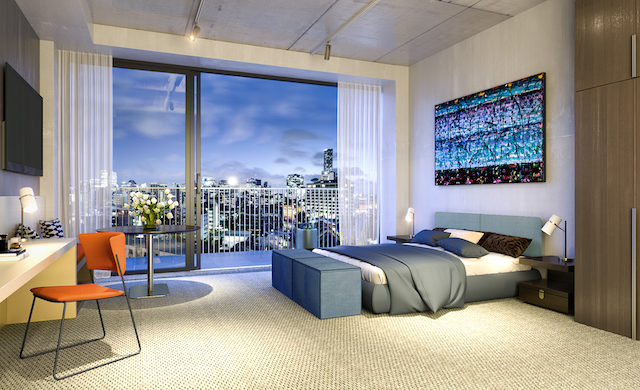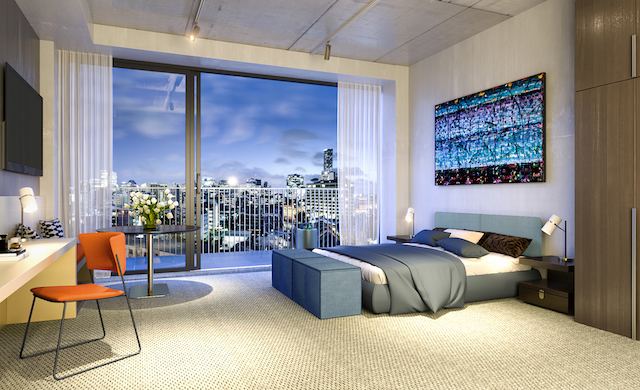 Taking three years to complete, the restoration will see the hotel open in September with 83 suites and a monochromatic interior set to complement Johnson's work. As with the other hotels in the group, the opening will give the public a chance to get up close to some of the most revered artwork in Australia. Johnson's 'Armour 2008' is one such work and 'The Red Cube' is a heritage-listed metal sculpture that sits in front of the property and has been lovingly restored too.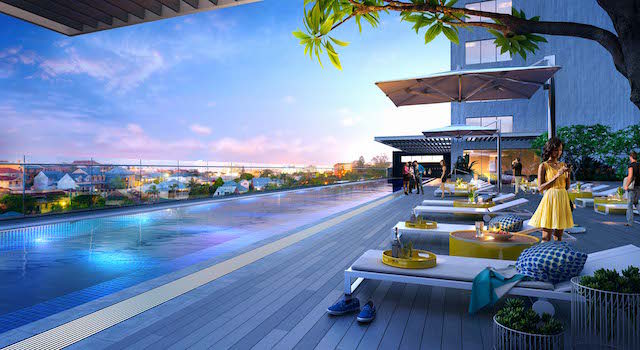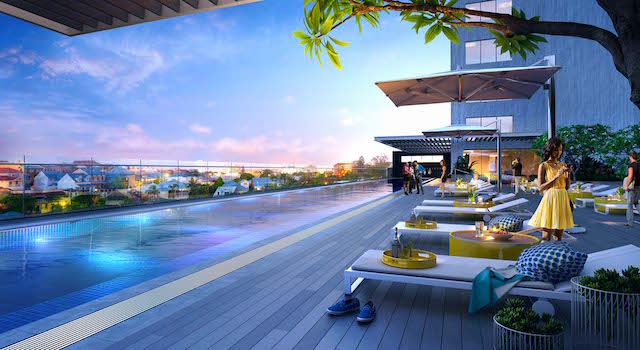 Further proof of the company's commitment to the cause, the Spring Hill hotel will offer art tours, in-room art channels and art libraries, making a stay a rather immersive, art-filled experience and one that we'll be checking out when next in the sunshine state.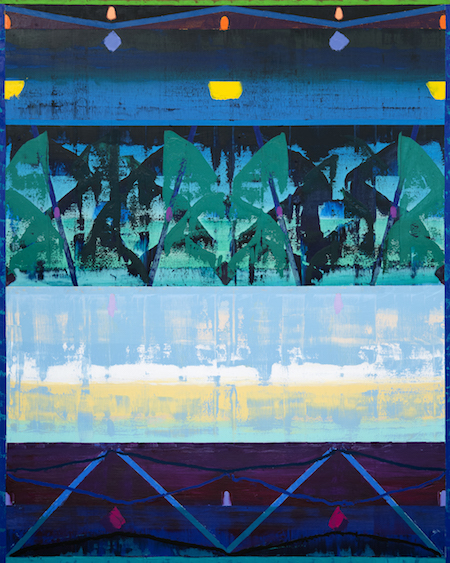 See here for more.