Mark Schaller has been named as the artist namesake for the latest Art Series Hotel Group property in Bendigo, due to open in May.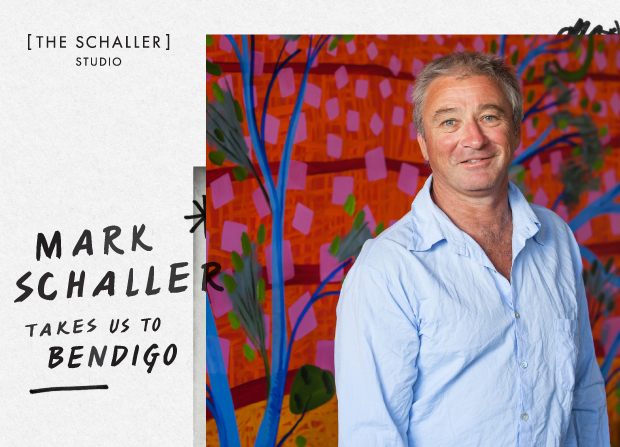 Schaller, a well-respected Melbourne artist, was a founding member of the ROAR studios; a bold group of artists united by their interests in Expressionism and Primitivism. He works fluently across a variety of art forms including sculpture, ceramics, and painting. 
Schaller has had a long association with the Deague family, owners of the Art Series Hotel Group. He first travelled to Lake Eyre on the fabled 'William Creek & Beyond' tour in 2001. This project, which included fellow Art Series Hotel artist Dr John Olsen, took 10 artists to the heart of Australia to paint one of the most vivid landscapes on the planet, and the location where the idea for Art Series Hotels was born.
His work will appear in many forms throughout the hotel, from original paintings in each room, wooden, steel and bronze sculptures throughout the garden and an eight-metre mosaic.
"Bendigo is really romantic and has a fabulous history. I am looking forward to spending more of my time here, using the city and its surrounds as inspiration for the work that will feature in the rooms of the hotel," Mark said. "Today, the city is the vibrant art centre for regional Victoria and I intend to start uncovering some of its hidden gems, highlighting the best the area has to offer as it grows into a unique destination for art lovers around the world."
The Schaller Studio will be the first studio hotel launched by the Art Series Hotel Group: the art-inspired hotel experience in a compact and affordable format. It will provide a new accommodation option for families and friends of patients at the nextdoor Bendigo Hospital and a unique destination for art lovers.
The Art Series Hotel Group is the brainchild of Melbourne entrepreneur, Will Deague. The Cullen was the first Art Series Hotel to open in 2009, followed by The Olsen and The Blackman in 2010. The Watson is set to open in Adelaide in July.