By Olga Lewis
Sydney artist Alexander McKenzie's paintings are dreamlike landscapes with enormous amounts of sensitivity and detail.
His latest exhibition of works are a must see. The scale of his paintings are hypnotic and they draw you into a fantasy like place where you get a sense of calm, quiet and mystery. You cannot help but revisit to observe in detail. Only then do you see hidden symbols and secret doors in grassy green hedges.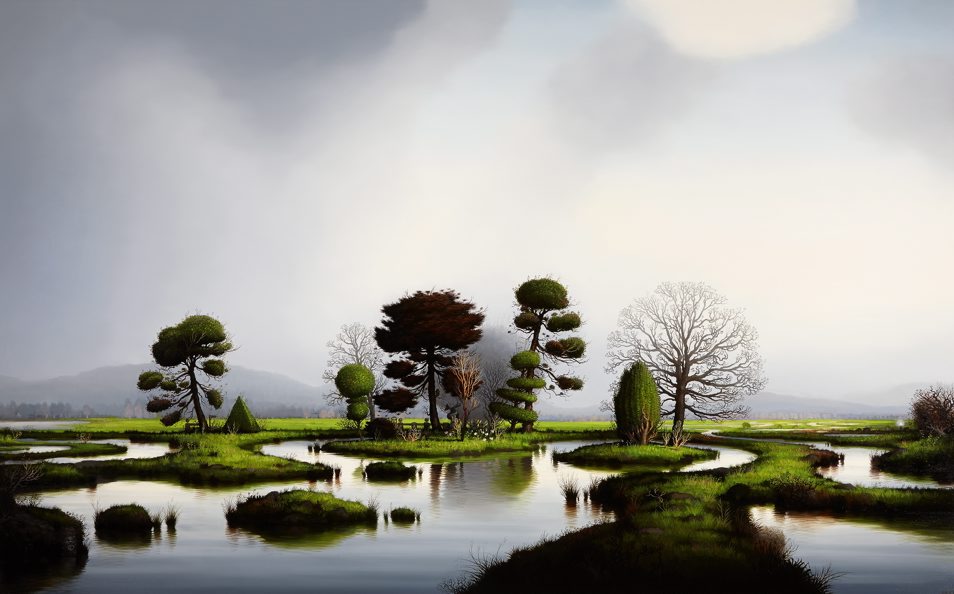 It is no surprise he had an almost sold out opening night. For those that aren't in the know, Alexander has been a finalist in the Archibald Prize for Portraiture on numerous occasions.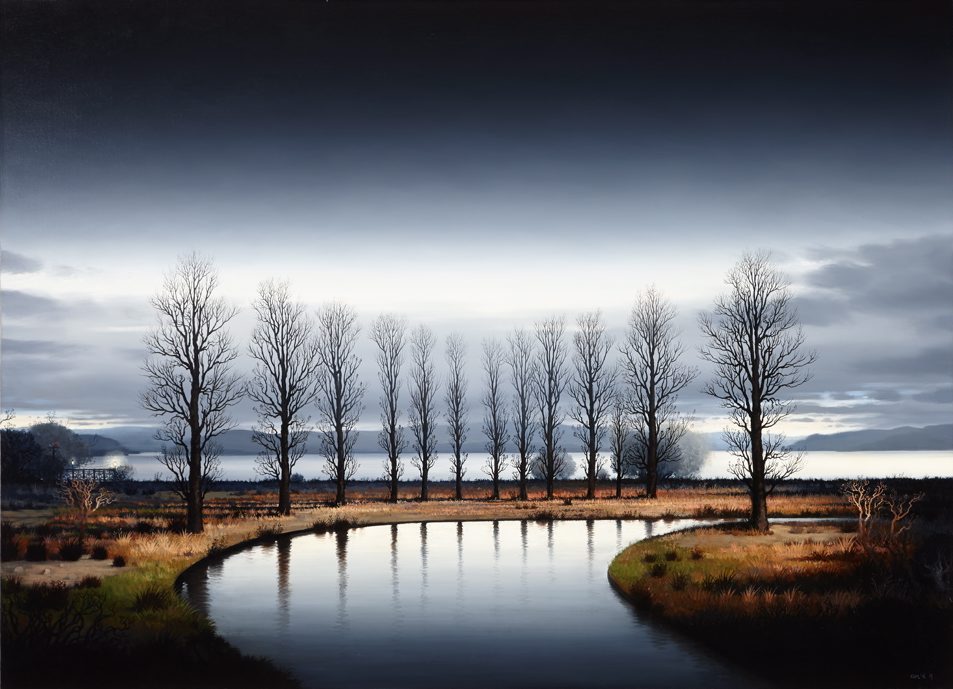 Coming from portraiture to surrealist landscape in an almost seamless fashion, his paintings leave evidence of human occupation without any actual visual images of people being there, which is where the intrigue and mystery lie. Alex achieves this by creating a window-like inward view and, if you like what you see, then you can enter the picture and venture around.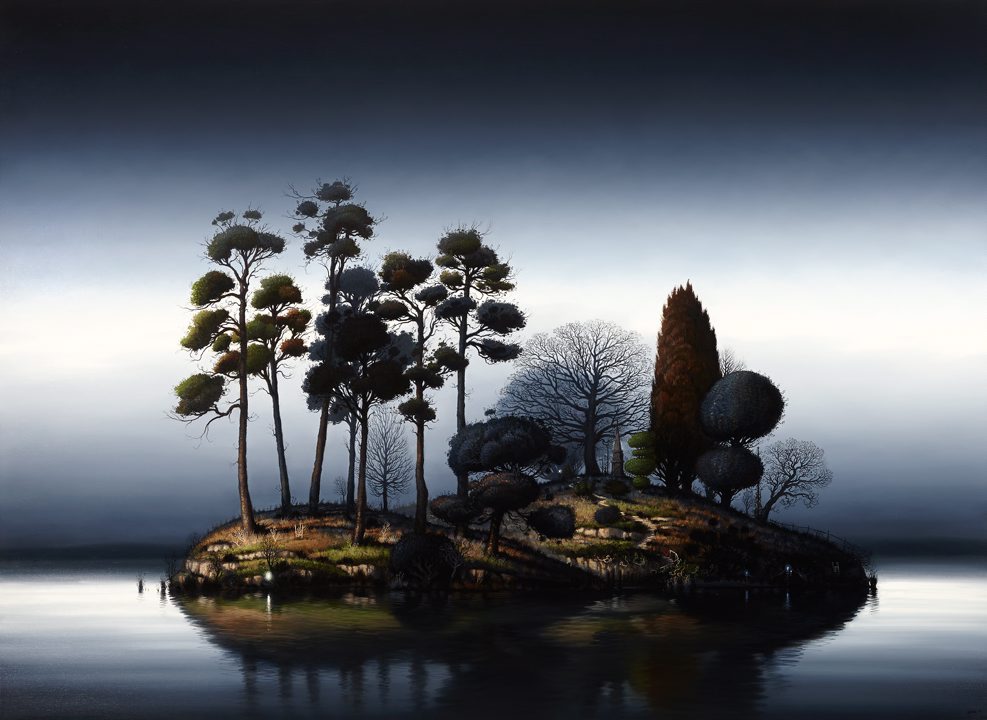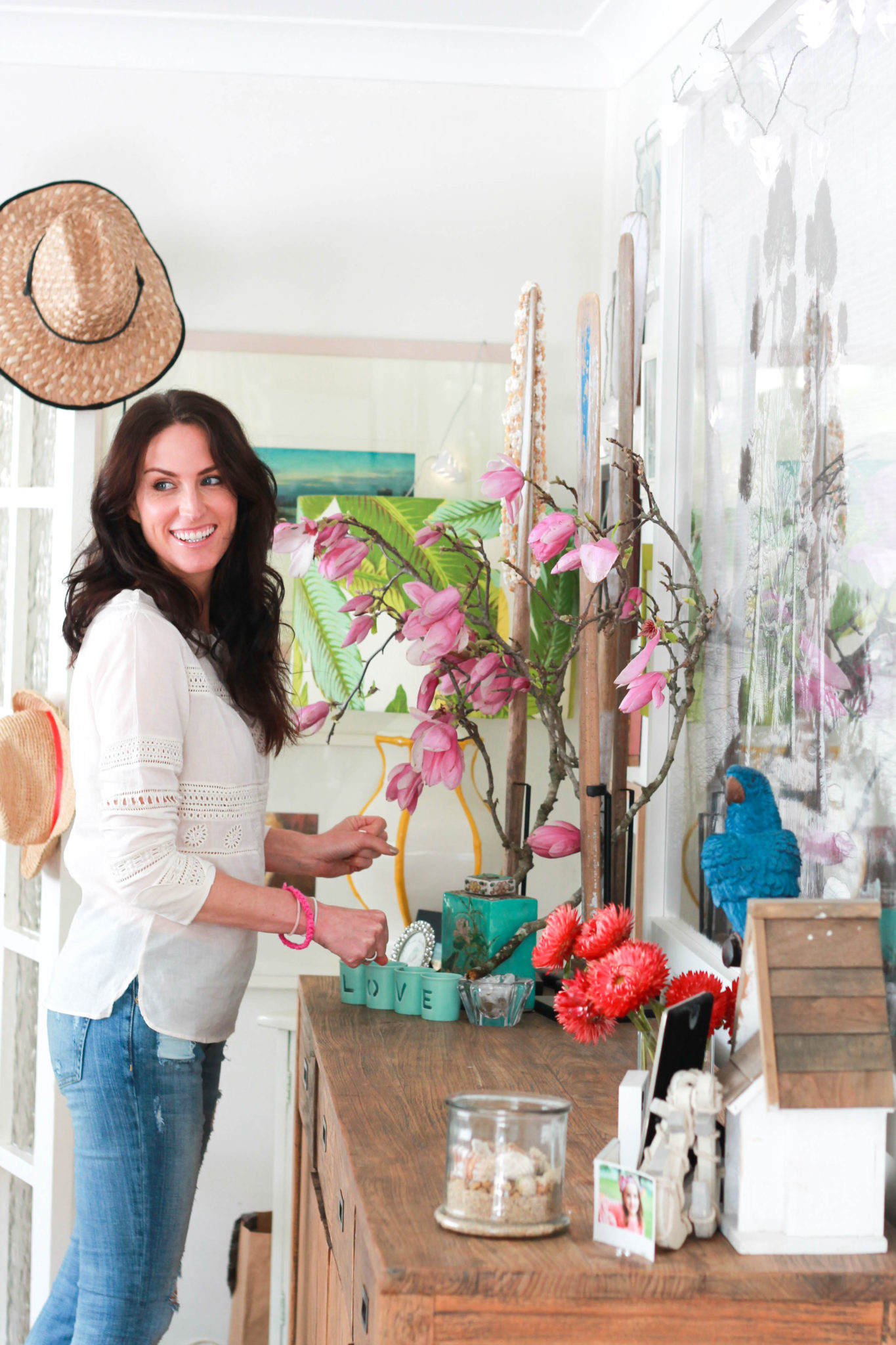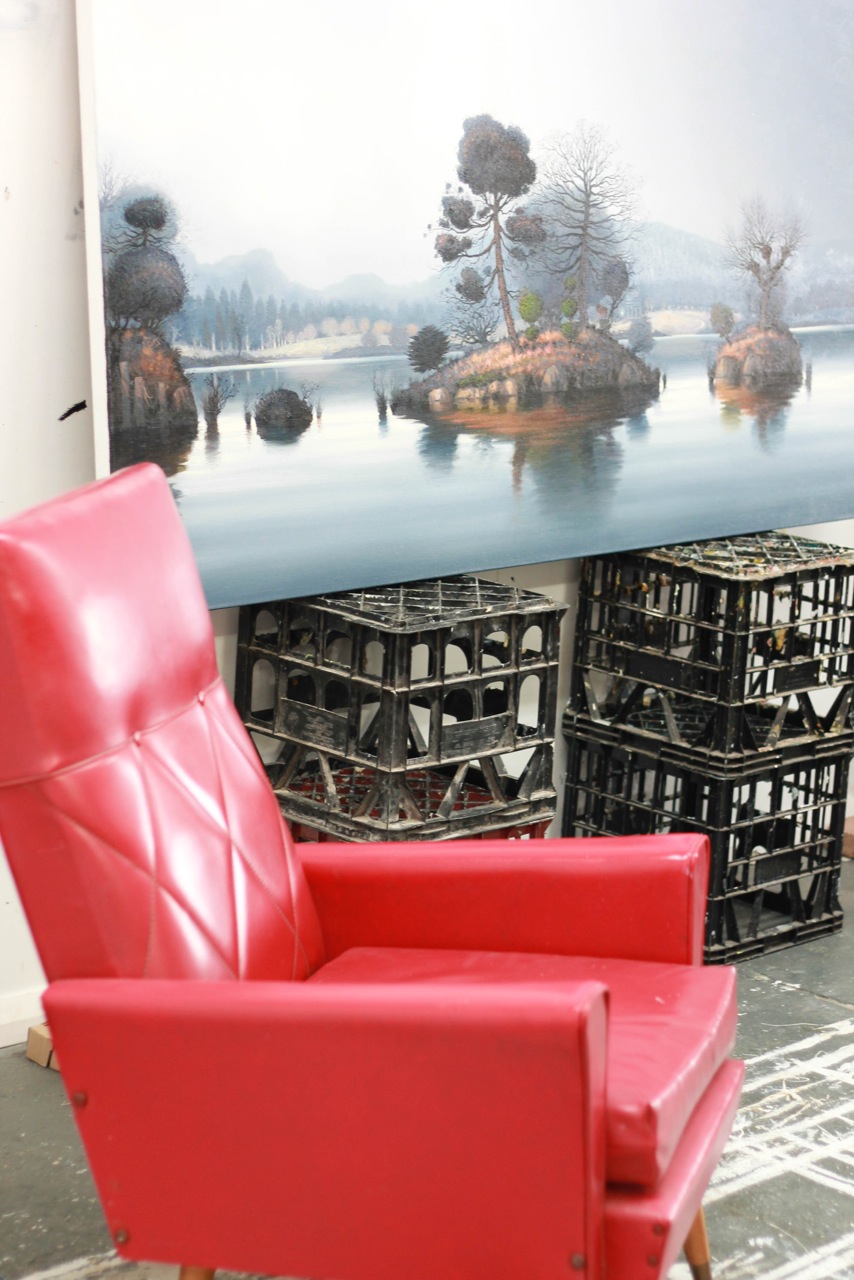 I strongly recommend having a genuine look at this exhibition.
The Cairn by Alexander McKenzie, at Martin Browne Contemporary in Paddington, until this Sunday 15 September 2013.
Photography by Natalie Hayllar
Olga Lewis is a stylist at Ethereal Fine Design.