By artist Sara Adams
Finding moments of calm in our modern lives is not an easy task. The value of less clutter and minimalistic interiors on our mental health is well recognised, but a new area of study, neuroaesthetics, is shedding light on other ways we can create a peaceful and harmonious atmosphere in our home through the careful selection of art.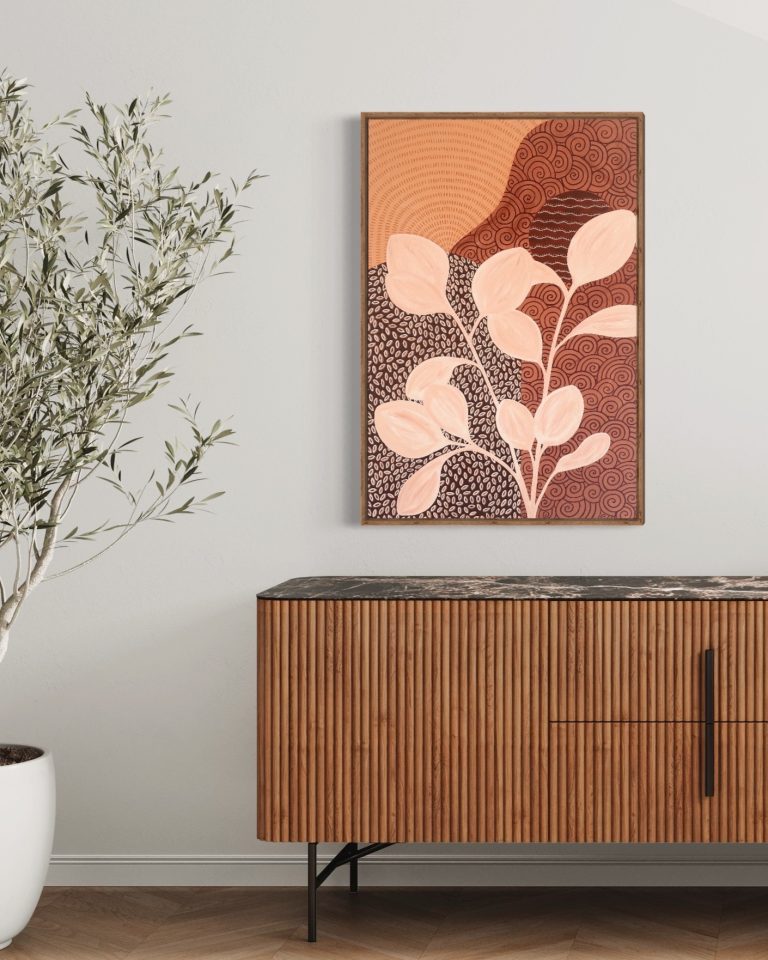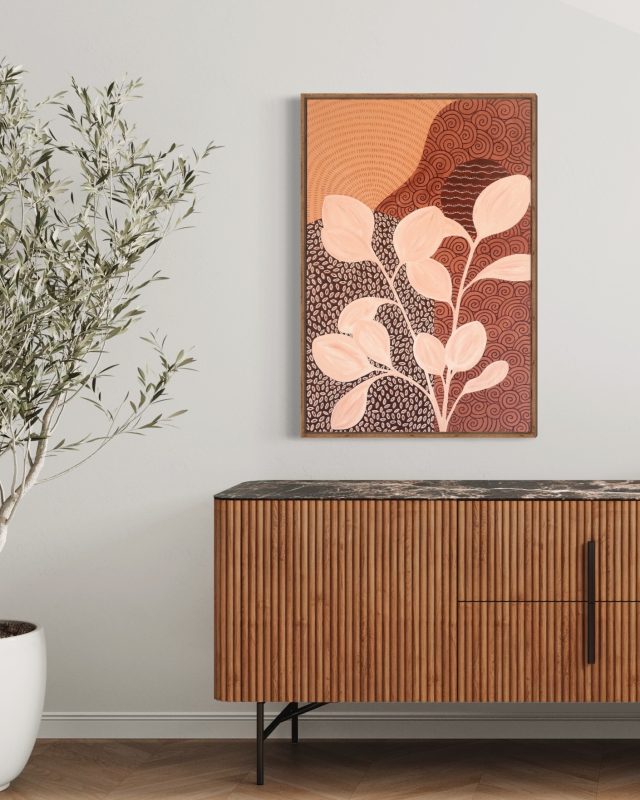 The fascinating field of neuroaesthetics explores the brain's response to art and how art can profoundly enhance our wellbeing When thoughtfully chosen and displayed, art has the power to transform the emotional atmosphere of our homes.
Sara Adams, an emerging Australian Abstract Artist with a background in mental health and psychology, is fascinated by the area and is determined to use this new area to share the benefits visual art can bring to our emotional health and homes.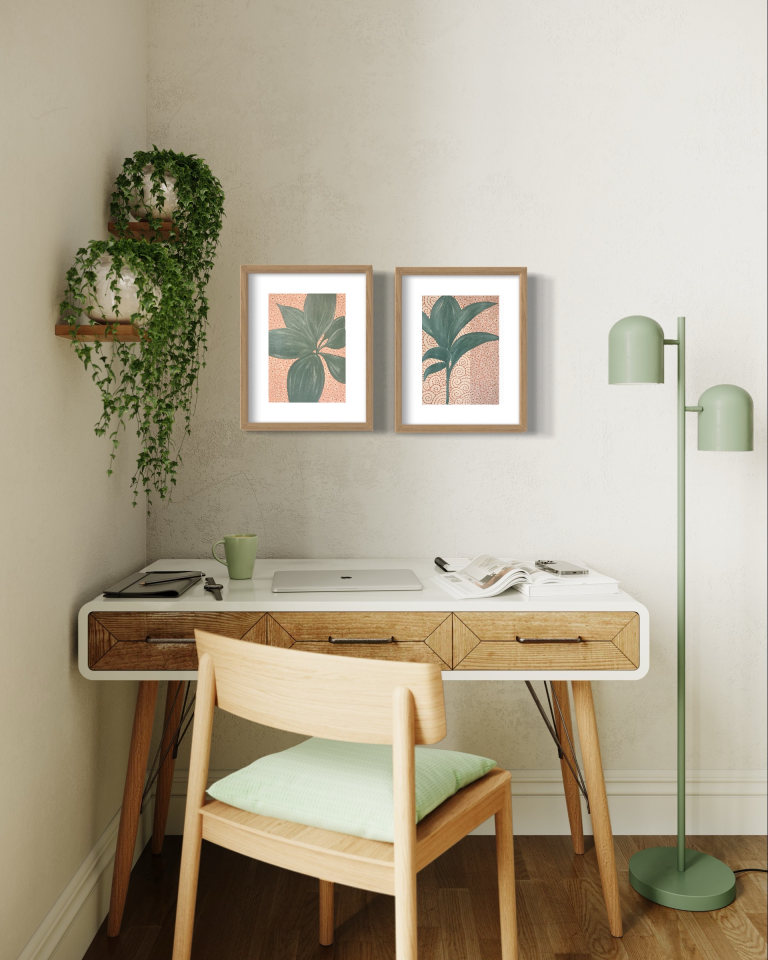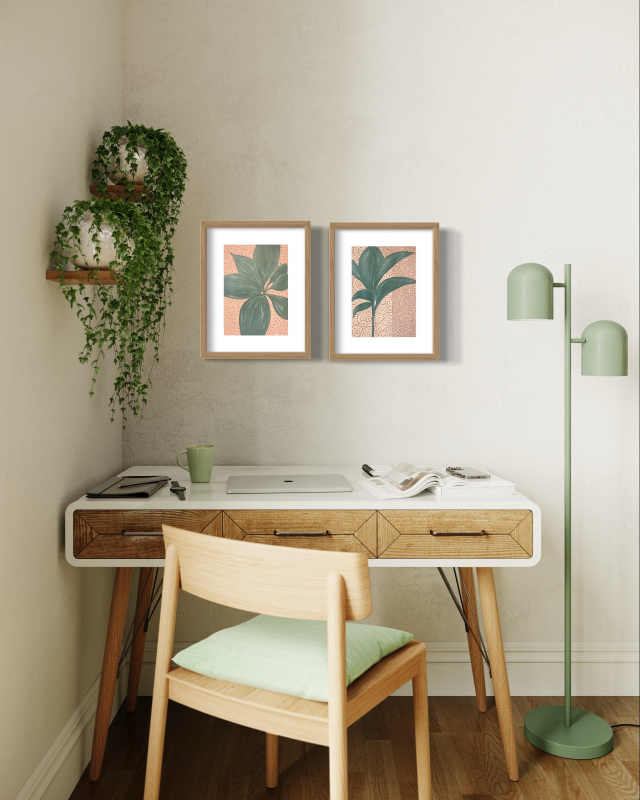 "Many of us understand the practice of being creative is beneficial to our mental health, but I always felt the experience of gazing at thoughtfully composed art brought another level of feel-good emotions. Since discovering the area of neuroaesthetics it makes total sense – enjoying beautiful art actually changes our brain!"
To maximize the emotional benefits of visual art in your home, consider the following practical tips:
Diverse art selection: Explore a variety of styles and themes when selecting artwork. This diversity stimulates different neural pathways, creating a dynamic visual experience and offering a range of emotional responses within your space.
Colours and emotional resonance: Pay attention to the colours used in the artwork, as they can evoke specific emotions. Choose colours that align with the desired emotional ambiance you wish to create in your home. For example, artworks with earthy tones can create a sense of harmony and tranquillity.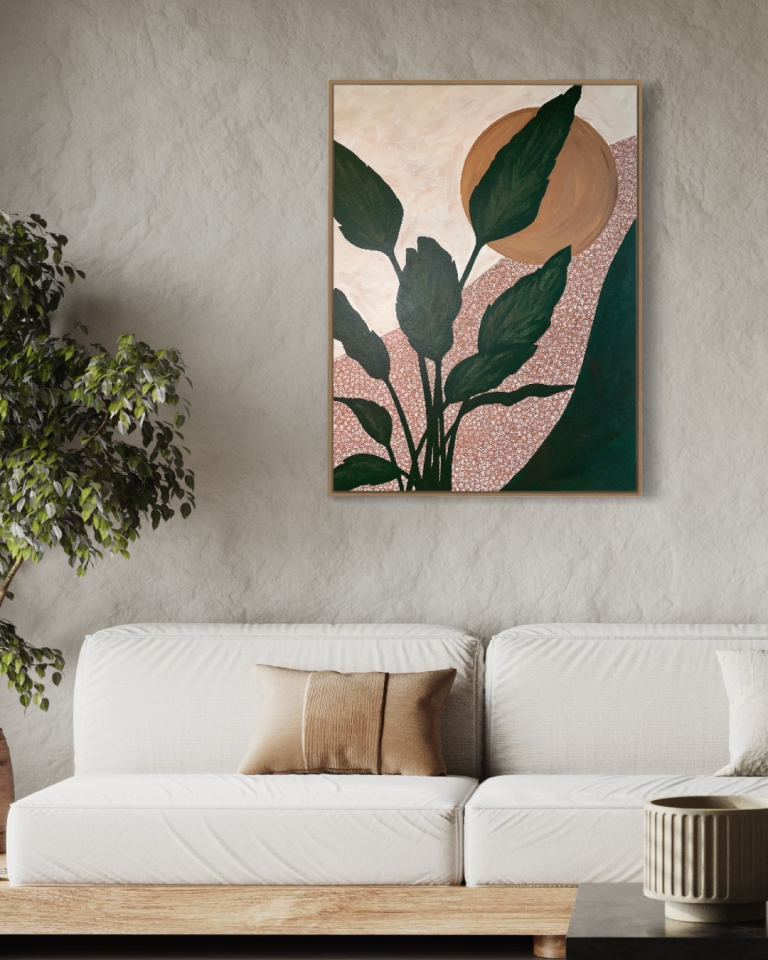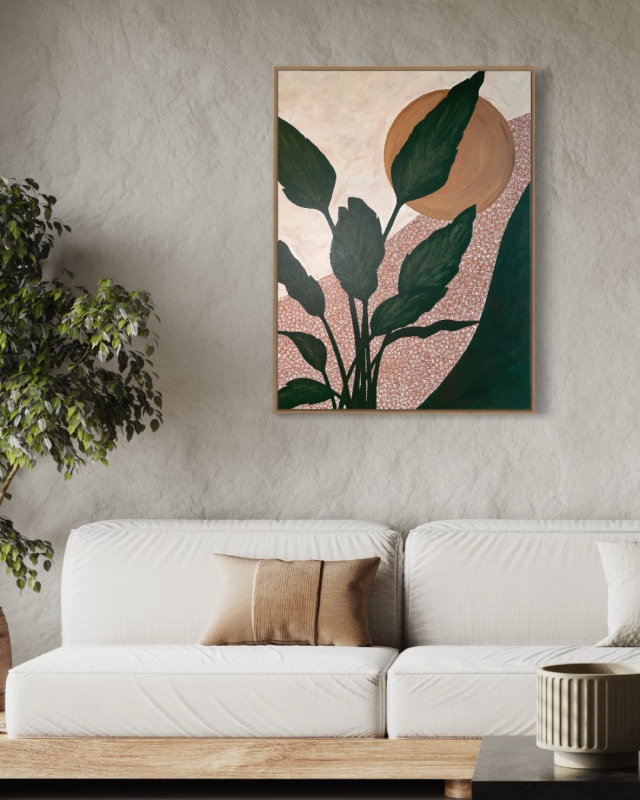 Personal connection: Choose art that personally resonates with you. Whether it's a subject matter, a particular style, or an artist whose work speaks to your soul, establishing a personal connection with the artwork enhances its emotional impact and enriches your overall experience
Placement and composition: Thoughtfully consider the placement and composition of the artwork within your home. Ensure that it is easily visible and positioned in a way that complements the surrounding elements, creating a harmonious flow throughout the space.
Sara loves to chat all things art and how it can promote emotional health so welcomes you to reach out if you have any questions.
All art pictured is Sara's own work.