By Alexandra Guglielmino
Shopping online became the new normal during the pandemic. But while lockdowns appear over, buying art online is here to stay. As the trade manager and interior designer for online art gallery Bluethumb, I'm obviously all for buying art online and making it as smooth as possible!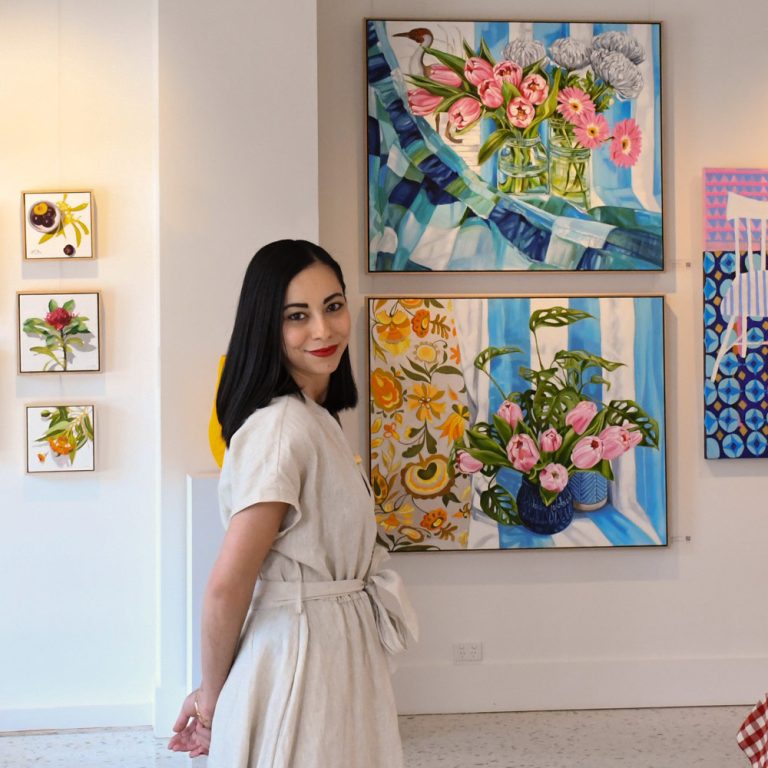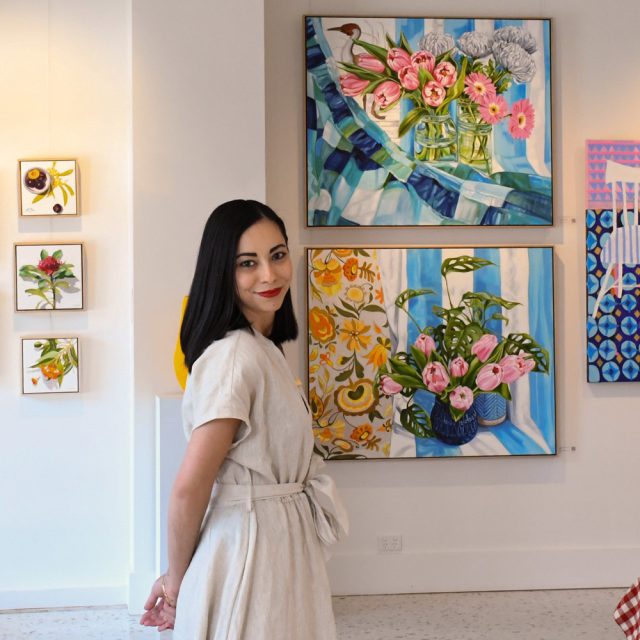 Just like any online purchase, there's a few factors to keep in mind to keep the process pleasurable. Here are my five rules for buying art online.
Rule 1: Size does matter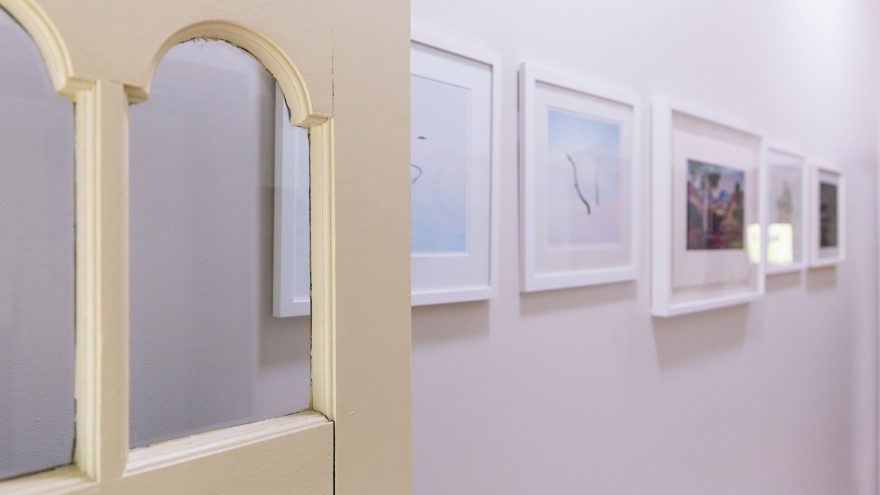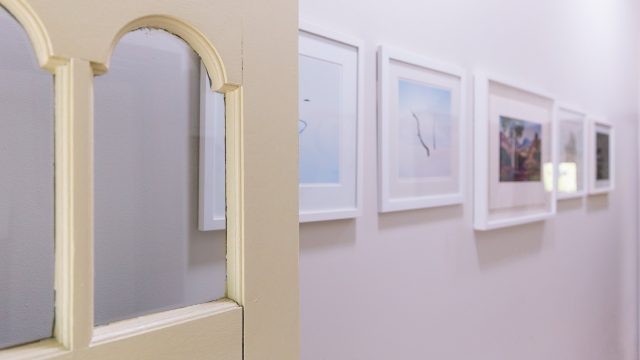 Would you keep a piece of clothing that didn't fit properly? Probably not. Art should be the same; make it easy for yourself and plan out the size of the artwork you need for a space prior to buying.
I have been suggesting more and more to people to get some masking tape or coloured washi tape, mark corners of a proposed work on a wall and live with it for a day or so to get a visual feel of really how big something is. The most common mistake with size is going too small for the space!
Rule 2: Orientation is essential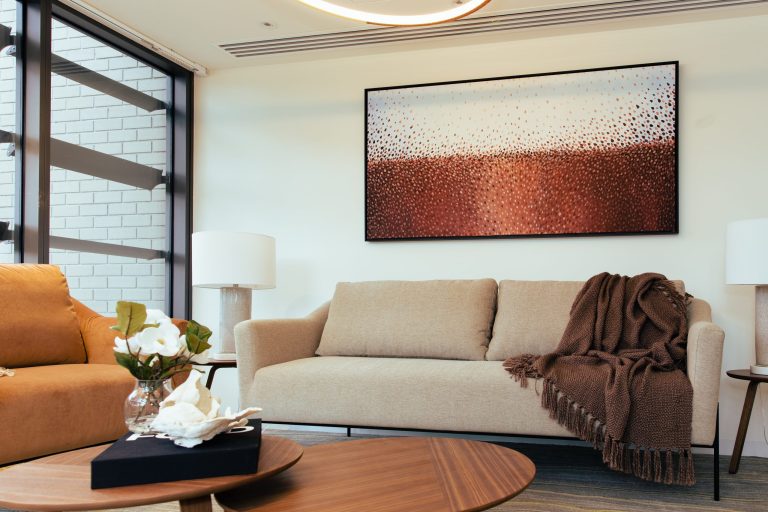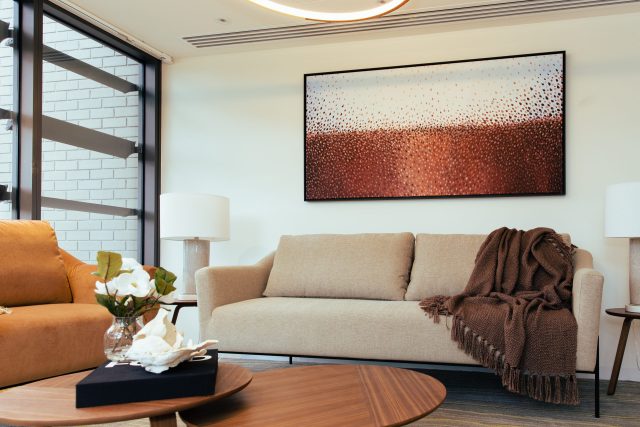 I always advise clients and collectors to consider what orientation will best suit the space for most impact. Usually the orientation will denote the style of the artwork (i.e. portrait orientation for portraiture; landscape orientation for landscapes and seascapes).
Bluethumb artist Elena Parashko advises: "For instance, above a lounge, landscape orientation works well and at the end of a narrow hallway, portrait orientation is a good choice."
Rule 3: Framed, ready to hang or needs framing: What's the difference?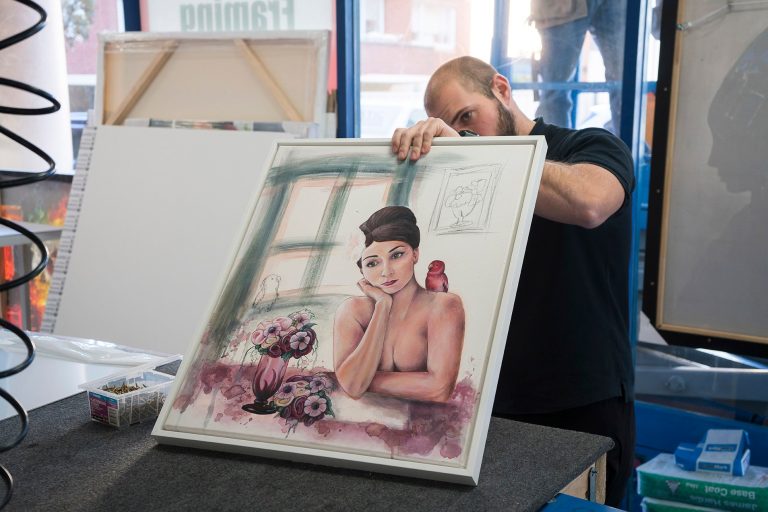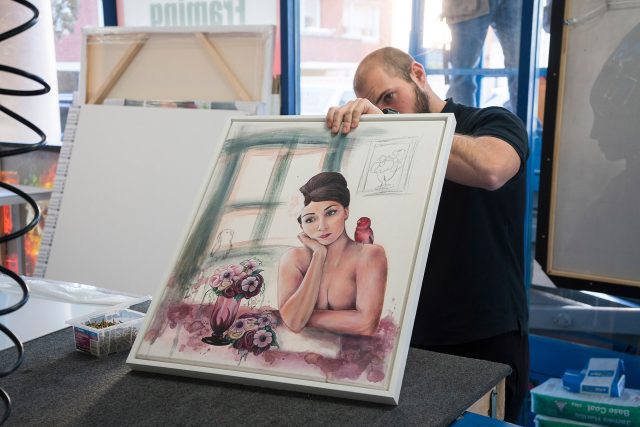 So, you've found the perfect piece and are ready to make it yours. Before going ahead with checkout, check the current situation with the artwork listing. Is it framed already? Is it ready to hang? Or does it need framing?
If you see 'Framed' on the artwork listing, this means the artist has done the framing themselves. 'Ready to hang' shows the artwork as stretched to an internal moulding, but not with an external frame. If the artwork 'Requires framing', you'll likely need to send the artwork to a framer for at least stretching, if not going the whole hog on framing.
Rule 4: What's the rush? Do some homework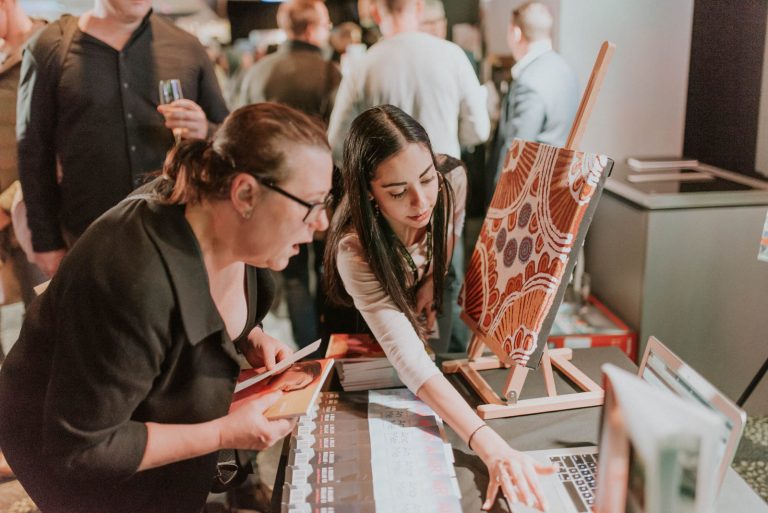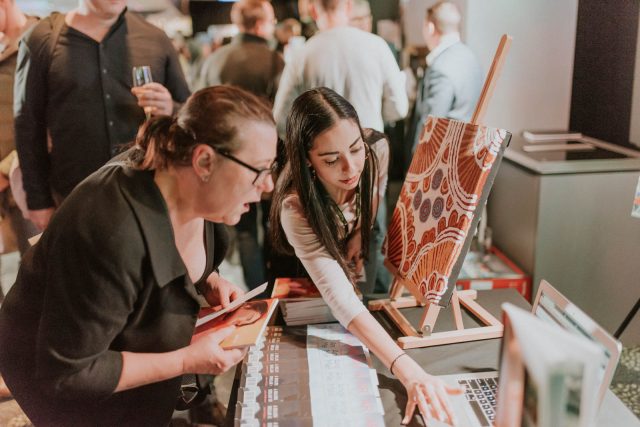 There's an old Bluethumb fable that tells the unfortunate tale of a former team member, and a drunken purchase on the site. Need we say more? The legacy, and the unfortunate artwork, lives on as a cautionary tale to impulsive decision-making and the importance of thinking your purchase through.
Give yourself a couple of days of imagining the artwork on the wall. You could even make the most of AR technology like Bluethumb's new Wall View feature. This is available on artwork listings when viewed from mobile. We've also made it easier than ever before to find an artist based on their popularity and credentials, with categories spanning across Featured Artists, Rising Stars and Collectable Artists.
(Having said that….)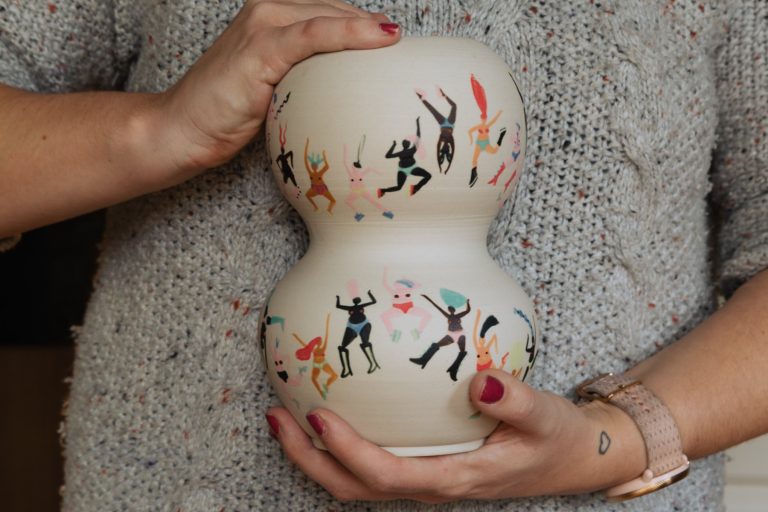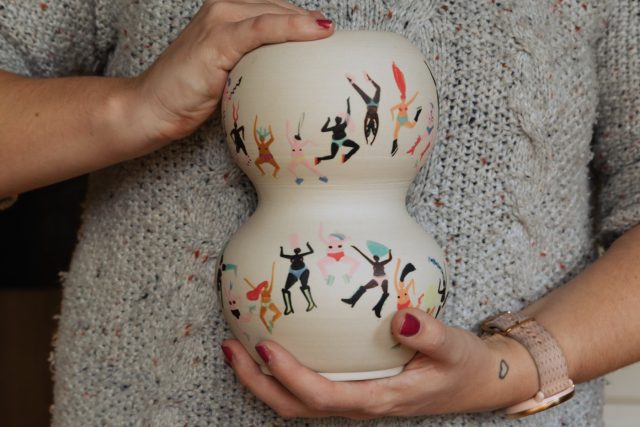 Don't set yourself up for heartache when it comes to buying artwork online. You don't want to miss out on the ideal piece by umm-ing and ahh-ing about it for too long! Bluethumb's seven-day returns policy means that if for whatever reason you have a change of heart, you have plenty of time to return the piece and get a refund of 100% costs, 0% fuss.
Rule 5: Why settle? Get exactly what you want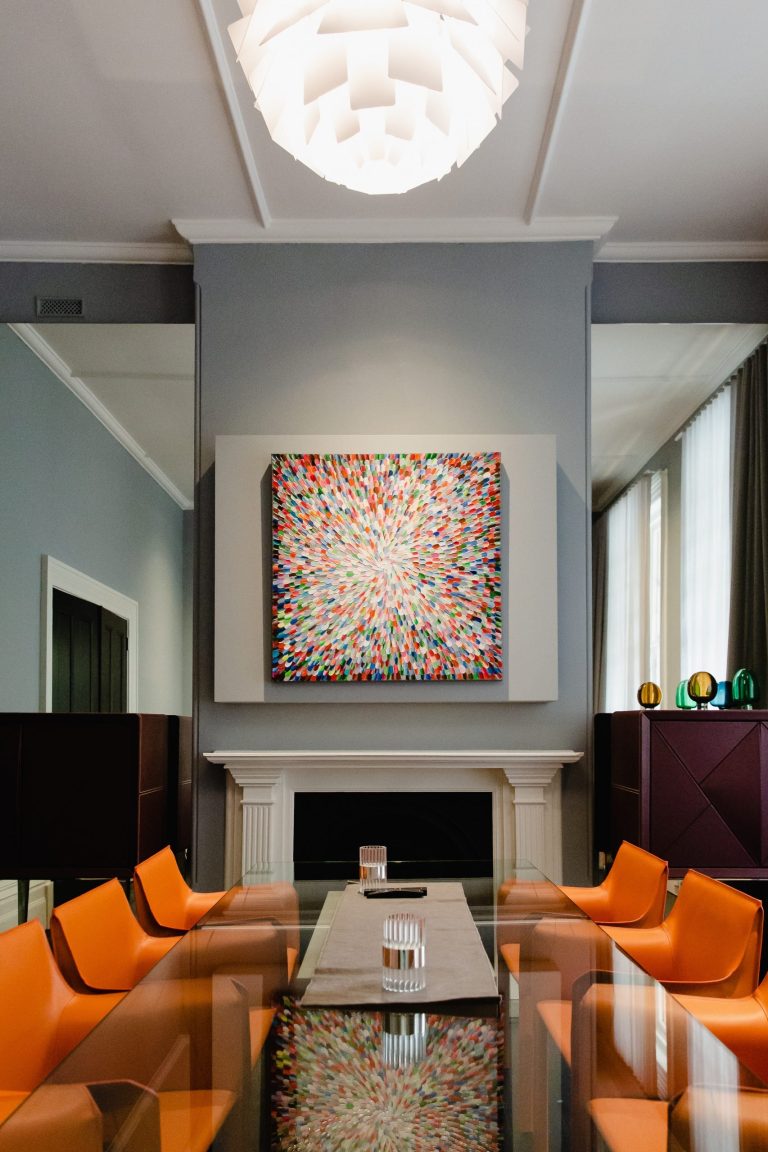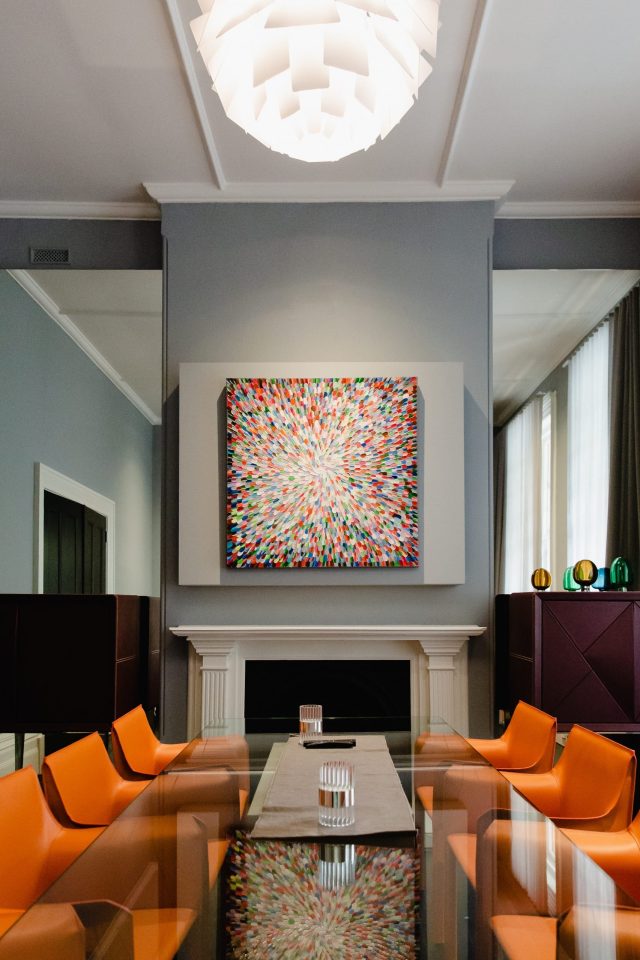 Rather than waiting for that artist to make the ideal artwork, ask them for it! Many artists are open to commissioning artworks, producing a truly one-of-a-kind piece that is tailored exactly for your needs. Contact the artist directly via their profile to kick off the conversation!
Alexandra Guglielmino is the interior designer and trade manager at Bluethumb, Australia's largest online art marketplace.
If you have a question about art for your home or office, Alexandra is happy to answer it! Simply complete the form below by the end of April 2023 for your chance to have yours answered.
We're sorry but this form has now closed.