Jenny Plant had always wanted to try upcycling but didn't know where to start. One day, she snapped up an old handmade bookcase on a local buy and sell page and started her furniture adventure! "From then on, I have been very fortunate that most of my pieces have been gifted to me to upcycle. My gorgeous friend Kelly gave me a few pieces of furniture and amongst them was this buffet."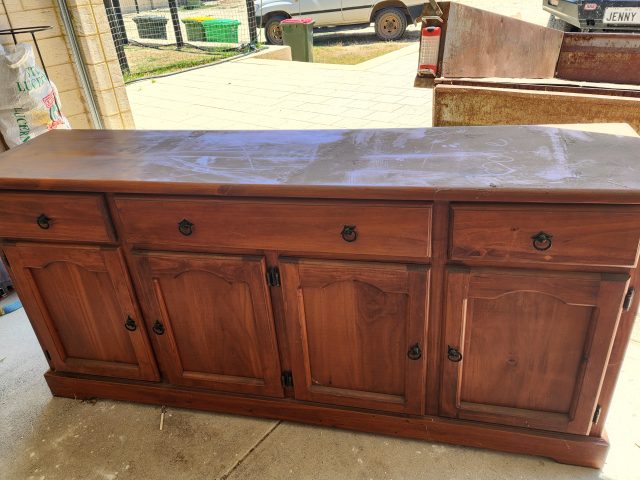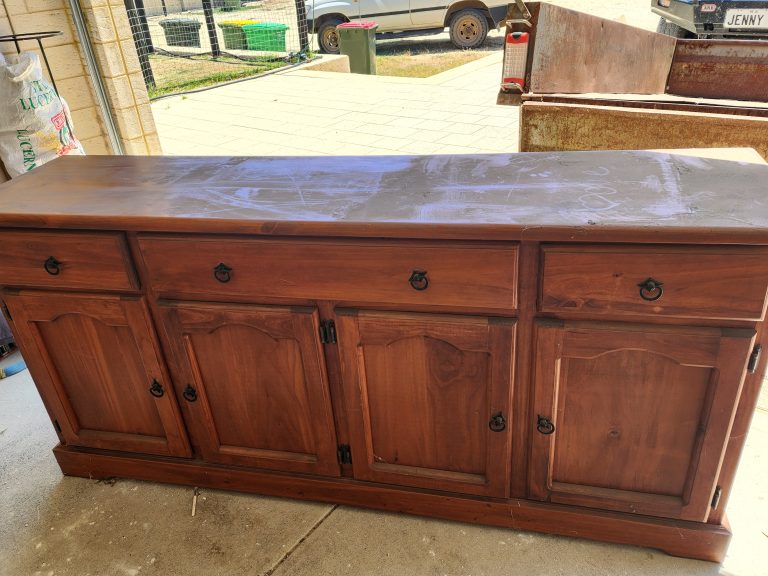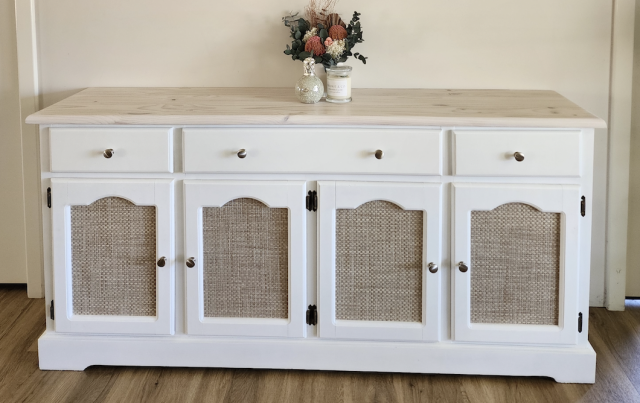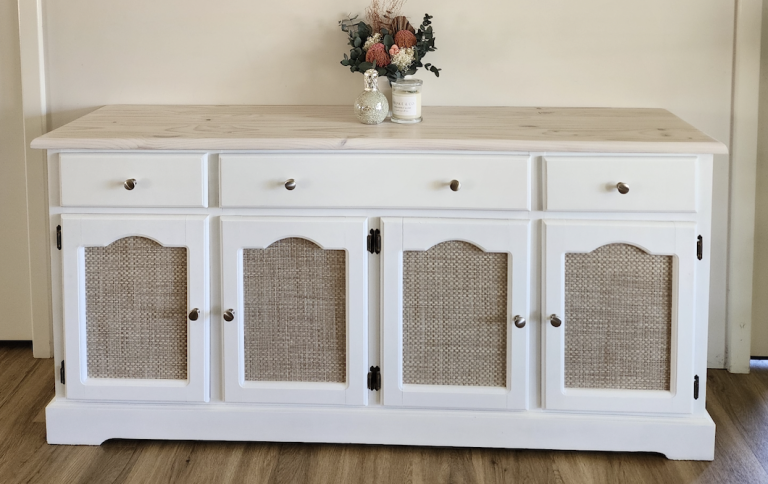 What a transformation!
"My house is relatively new but we live in a rural area so I was hoping to do something that would suit both of those, like a country look but modern. The white furniture seems to be quite popular at the moment so I chose that with a whitewashed top. I had some old Target place mats that we didn't really use anymore so I thought they would be great to put into the buffet doors, to give more of a country feel to the piece."
Many pieces in Jenny's home, in Cookernup WA, are upcycled. "I found it difficult to buy exactly what I wanted without a hefty price tag so decided to make my own pieces to suit my home."
Jenny used Feast Watson Liming White for the top of the buffet ("I absolutely love this product and the finish it gives.") and Dulux 1Step Prep primer and Dulux Aqua Enamel to finish.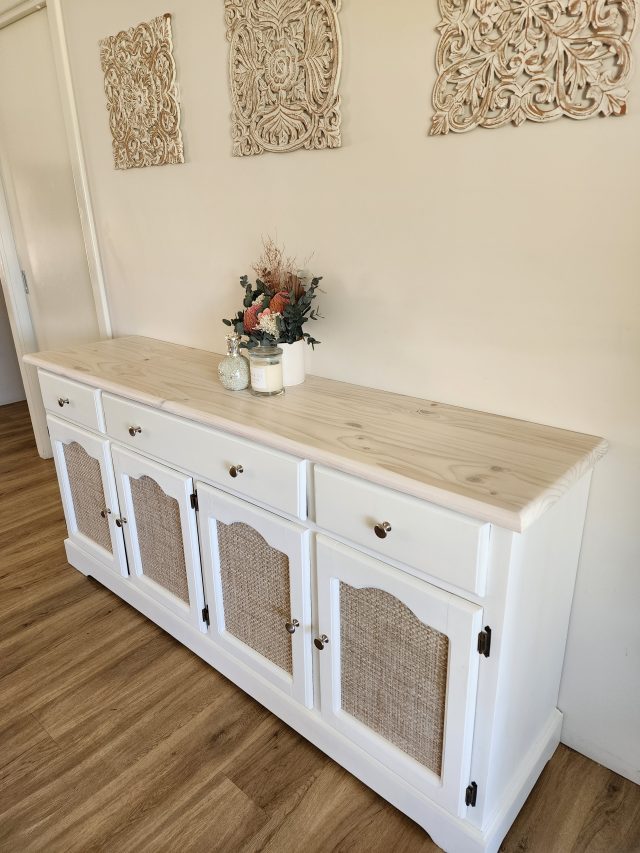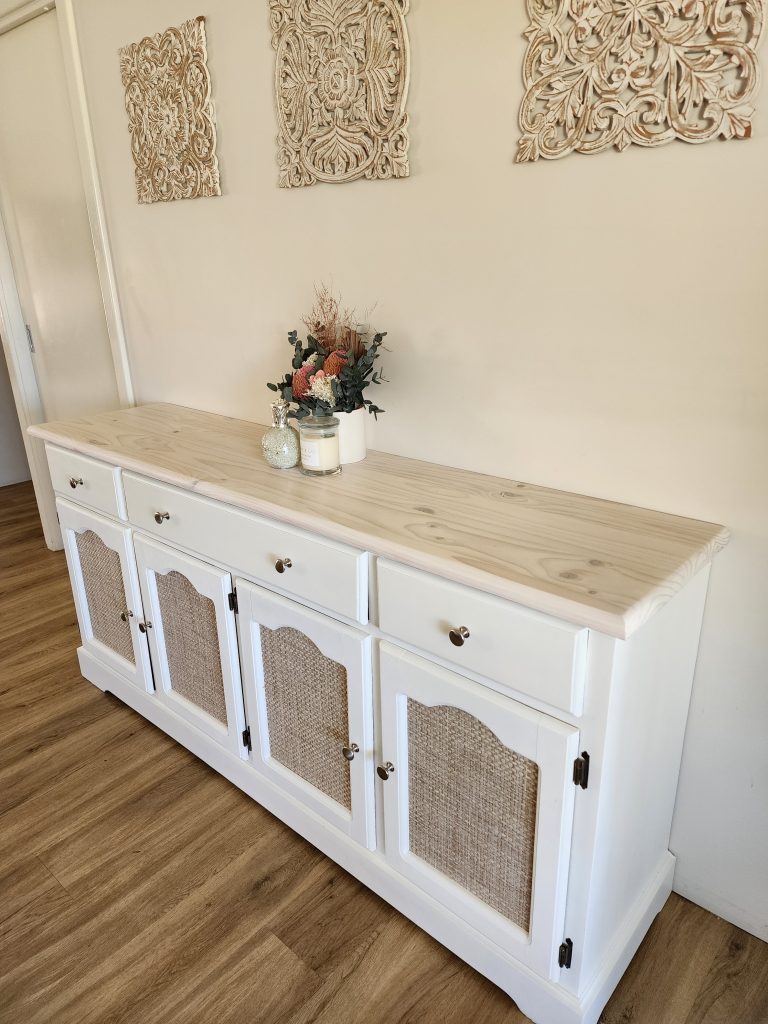 "This project took me about two weeks but I work full time and have two kids so I can't work on it all the time. I just do bits when I have some time to myself. For this project, I actually only bought the new handles as the buffet was gifted to me. I already had the products and tools. If you had to go out and buy everything like the paint, undercoat, whitewash, varnish and handles it would be around $220 but that would give you leftovers for another project."
Jenny says it's one of her favourite makeovers so far. "It's far from perfect but I love that about upcycled furniture. My friends and family have been so supportive and they have loved the finished product. I'm constantly on the phone to my mum and sister showing them progress photos and asking if the ideas I have will work. They are an awesome sounding board as they're always so honest and have great advice.
"I think the best thing someone has said to me was asking if it was for sale! To think that someone would pay money for something I have done really makes me smile."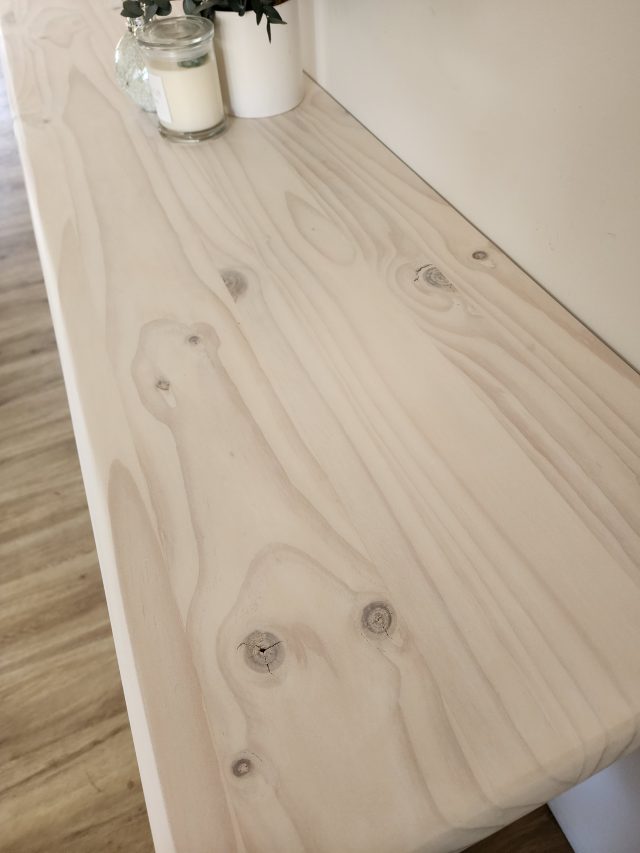 Jenny says the sanding is always the physically hardest part. "But I honestly enjoy it. I can't wait to see what gorgeous wood is waiting for me underneath all that varnish and stain!" She adds: "Mentally hard would be trying to remember how to put back on all the hinges. I'd be lying if I said I have never screwed a hinge on backwards before!"
She's always planning her next project and admits she may be a little addicted! "To anyone thinking about it, absolutely just jump in and have a go! I'm still learning and finding my way. I asked lots of questions on relevant Facebook pages and googled a whole lot. The thing with upcycling is you can't really mess it up! If you don't like it, you can just sand it off and start again!"
She also advises to get some good tools, such as an orbital sander. "I'd be lost without mine. You don't need to spend a fortune; mine is just the Ozito Orbital Sander from Bunnings and it's honestly awesome. Start on a small project and then go from there. Before you know it you will furnishing your home with gorgeous upcycled furniture."
Got an amazing upcycle or DIY reno to share with is? Get in touch!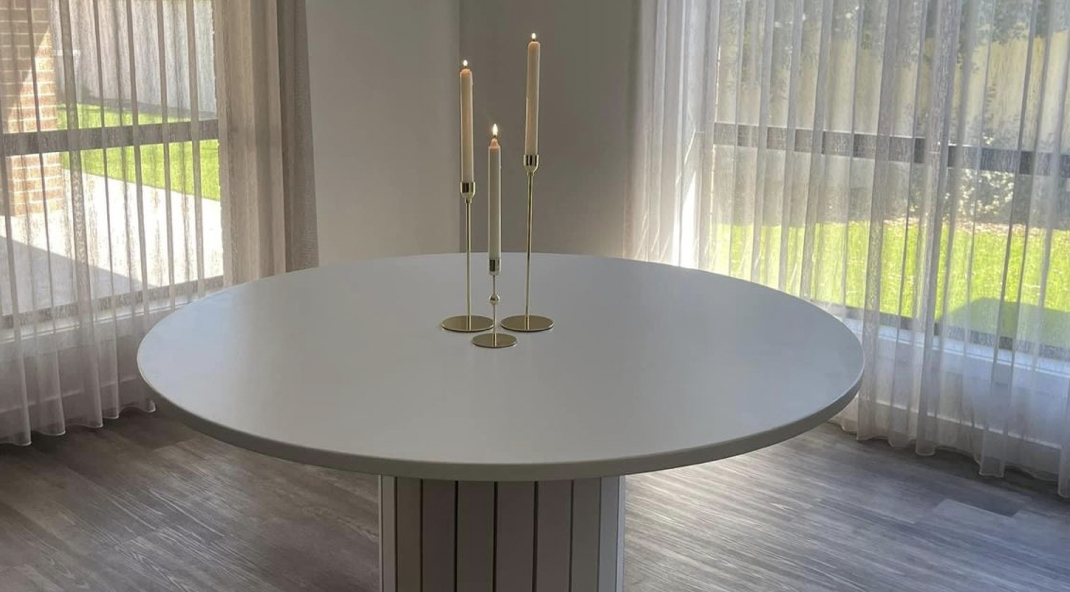 DIY designer look table made from a $50 Marketplace find
Grace Carpenzano says she saved herself thousands making this designer look round dining table, just the latest in her collection…