By Naomi Findlay
We've probably never looked more closely at our desks and home offices than we are now.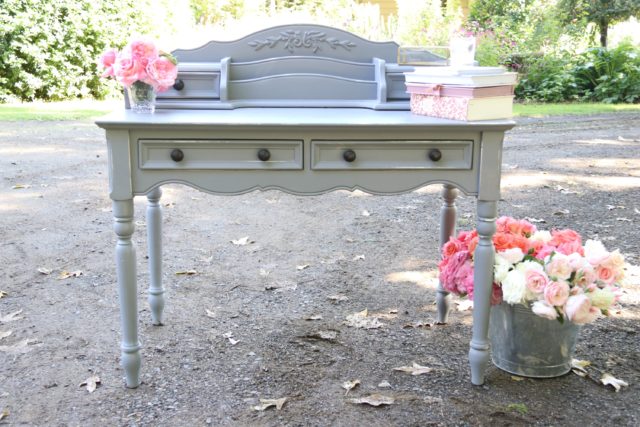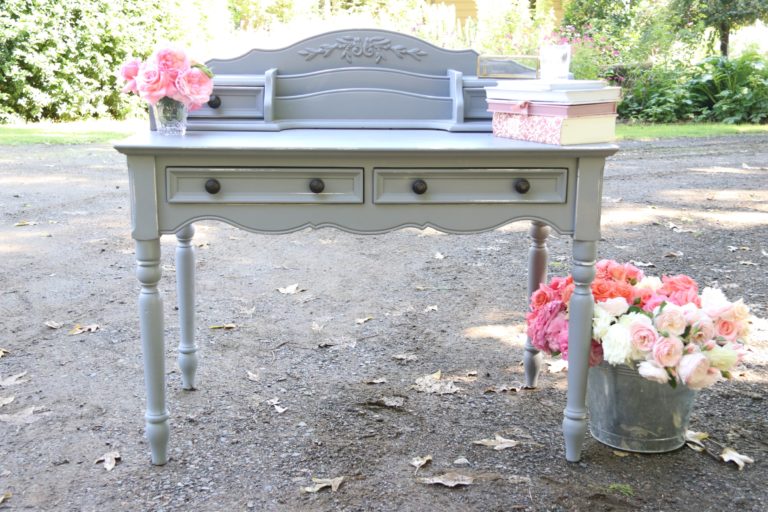 Have you previously worked on the lounge, at the coffee table or maybe even the kitchen bench? Now you may find yourself in the position where you're having to work from home on a more regular basis and suddenly your desk and storage has become a focus, as has how you feel when you are working.
At the same time, not everyone is in a position to go and splash out on a beautiful big new desk, so I have a challenge for you. I want you to look around you for a fixer-upper. It might be the desk you already have, maybe one on Facebook Marketplace or Gumtree, a roadside find or from an op shop like Vinnie's. See if you can find a desk that is the perfect project for you.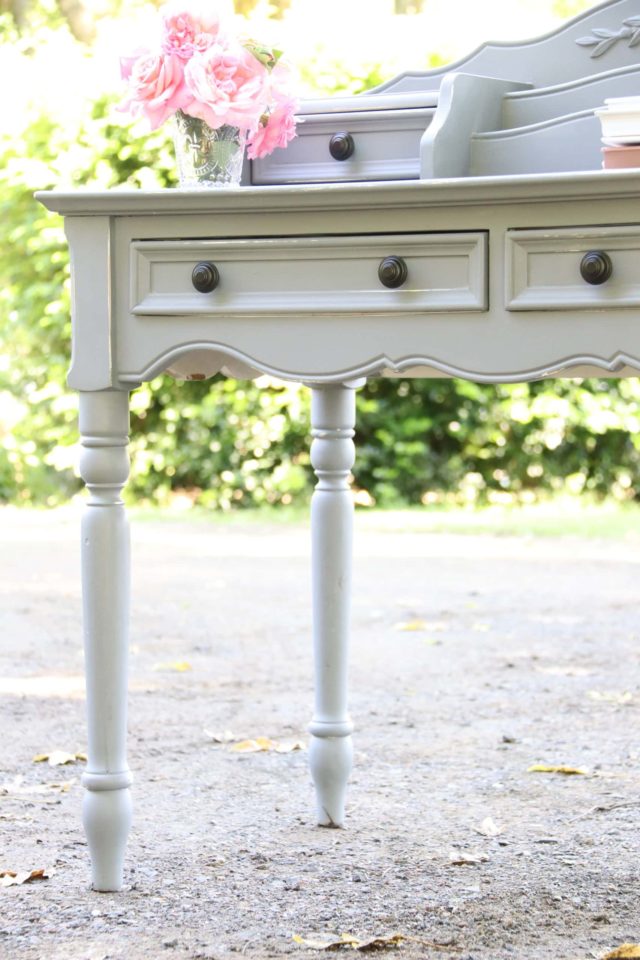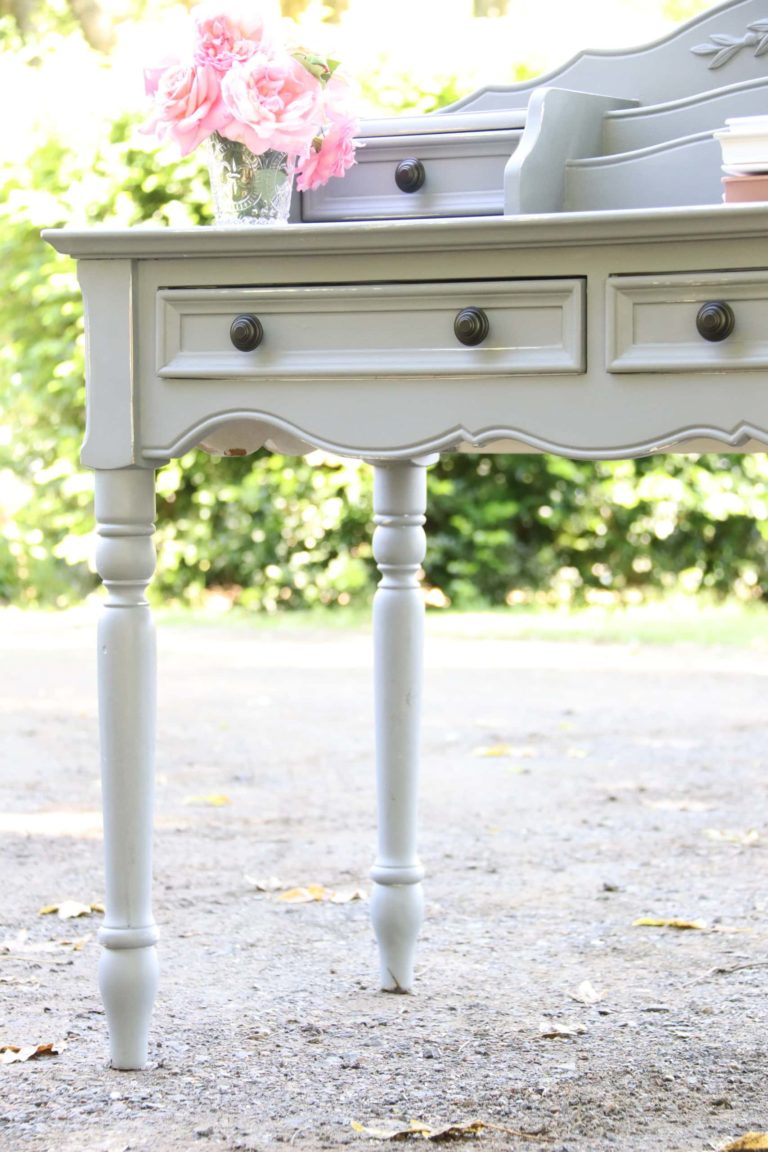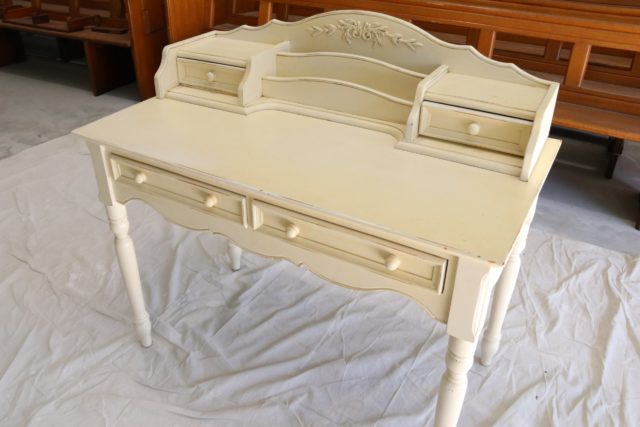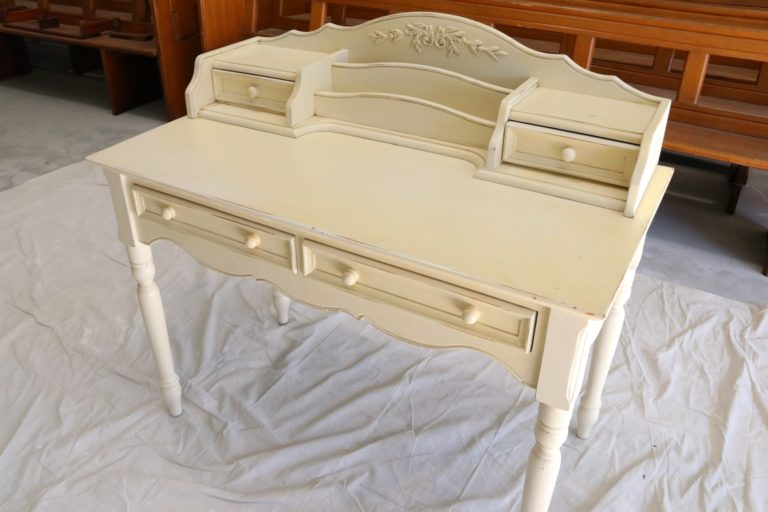 Here's my how-to so when you find that desk, you know exactly what to do and what you need. The desk pictured is one I recently did up for a client. I got it from a local Lifeline store for around $50 and took it from bland to sensational!
What you need
1 litre of Porter's Chalk Emulsion in French Slate
Small roller tray or roller pot
Small roller
Medium paintbrush
Sanding pad/sponge (flexible is good for the curved shapes)
A sharp edge
Baby wipes
Dry clean cloth
Screwdriver
New handles
Wax
Wax brush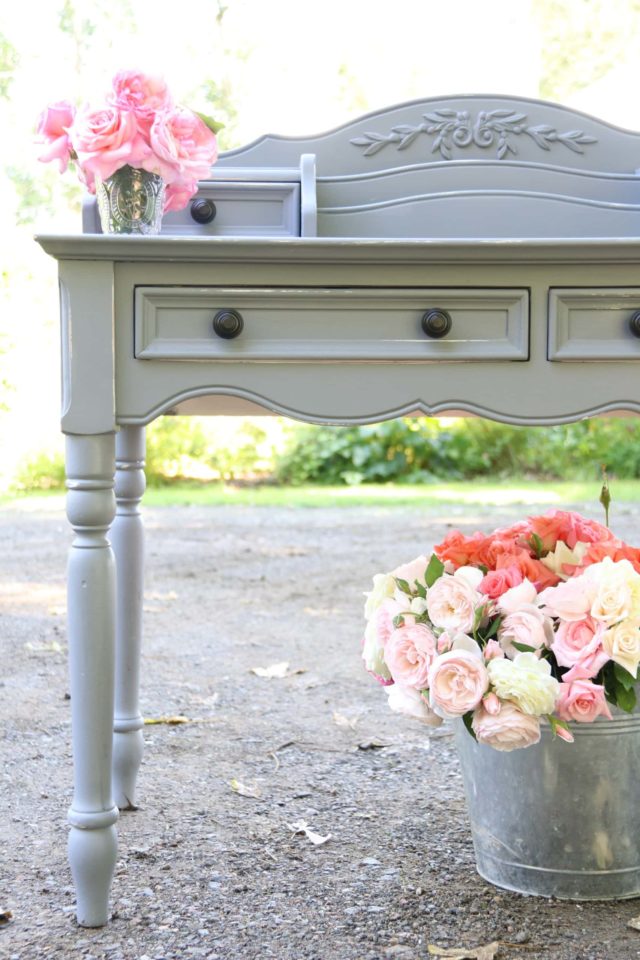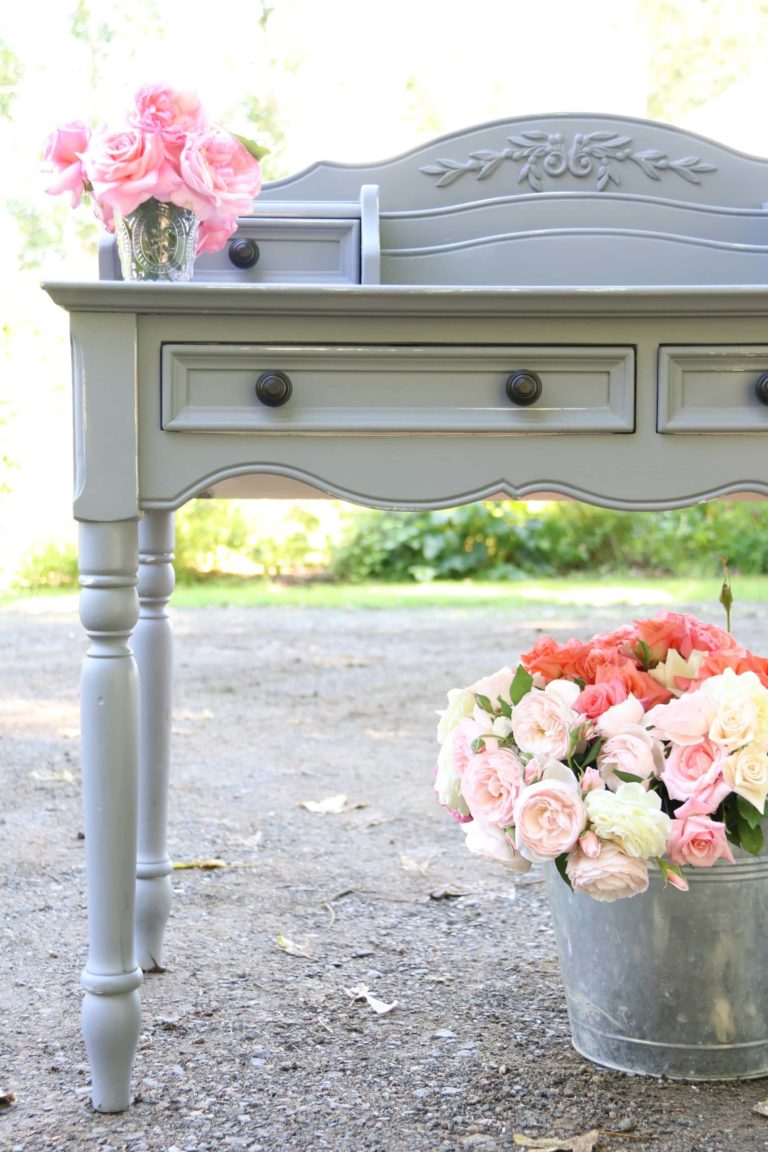 How to do it
Remove the drawers
Remove the hardware
Clean any obvious dirt and high grease areas.
Use the sharp edge and baby wipes to get the old wax, grease and years of dirt out of the finer detail on the desk, this will allow for the new paint to sit right into the details rather than on top of the old gunk, making for a sharper and more refined final product.
Use the sanding sponge to give the whole desk a sand, making sure that you get right into the corners and the routed details. The flexible sanding sponge also makes sanding the round legs easier.
Use a clean dry paint brush to then dust all of the sanding dust out of the detailed areas and also the ornate rose area and drawers. You can also vacuum out the drawers if you have one handy.
Then wipe down with a clean and dry cloth to make sure you are ready for your first coat.
Apply the Porter's Chalk Emulsion using a paintbrush for the detailed areas and then a roller over the top. This allows for a flawless finish.
Once the first coat has dried (approx 2 hours) do a very light sand and then apply a second coat.
Once the final coat is fully dry, get a fine grade sanding pad and very minimally distress the edges and the details on the desk.
Always stand back and reassess this as you go. Start super light!
Once you are happy with the level of distressing, use a tiny amount of antique black wax on the rose motif to give it some depth and definition. Finish it all off with a clear wax covering over the whole piece.
Finally, attach your new handles.
This was such a simple but amazing makeover. The desk was not an antique which meant that the drawers slid with a lot of clearance and hence I was able to paint the drawer side and also inside the drawers. This always looks better if it doesn't affect the function of the drawers.
This really is simple and achievable for all levels of experience. All you need is some time (it is something you can do with the kids), some know-how (now you have it!) and the want to surround yourself in beauty, starting with your desk.