The thing about being out of Australia now is that I can't watch The Block for the rest of the series! But before you all start shouting "first world problems!" at me, don't worry, I'm relying on my sources to continue to bring you the weekly Monday wrap-up of every room reveal. It's probably about time I admitted I was lucky enough to have a tour of The Block a few weeks back. And editorial assistant Olivia Shead gets to check it out tomorrow night, so look out for her social media pictures and a blog post to come later this week.
So here we go. Last night's winners were, for the first time, Steve and Chantelle. At the time of writing, I'd not had a chance to catch up on the reaction to their win. What did you think? If I'd been judging though, I'd definitely have picked Alisa and Lysandra. But I wasn't, so hey…
I've made no secret of my twins favouritism but I defy anyone not to see what I'm talking about after last night's living/dining reveal. Their apartment is HOT. I want to move right in. Not that the other couples aren't doing some great things too (I like Brad and Dale's kitchen more than most and Kyal and Kara's bathroom was brilliant) but Alisa and Lysandra, in my opinion, have the most consistently strong look, week after week (hanging bathroom moss aside). And their living/dining area is not only stylish and texture-tastic, but so practical and functional with its separate dining, desk nook and generous living area. Top marks from me!
ALISA & LYSANDRA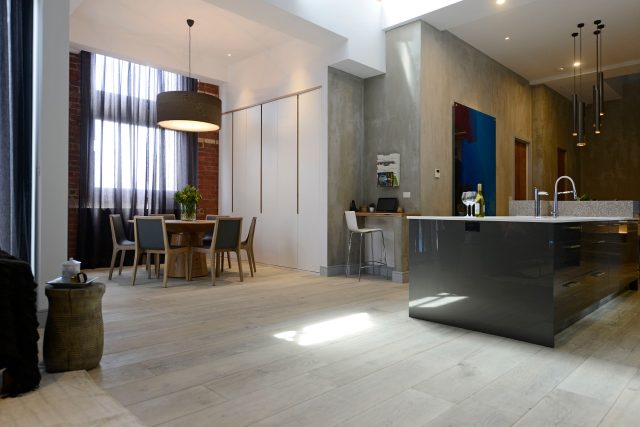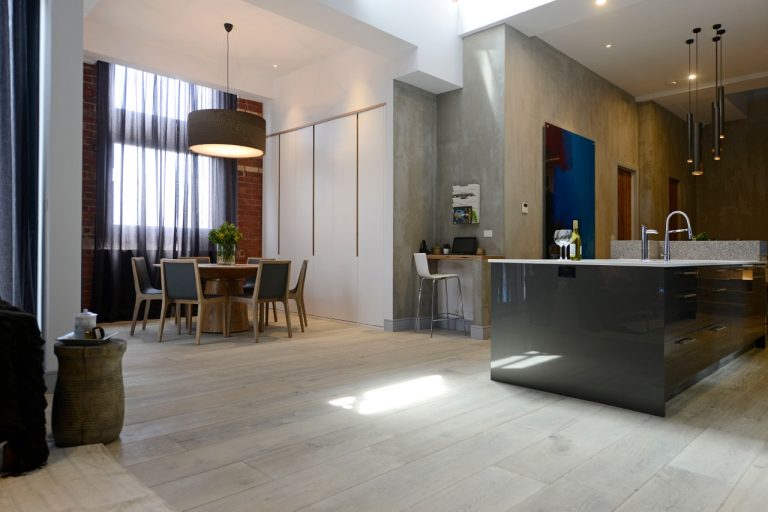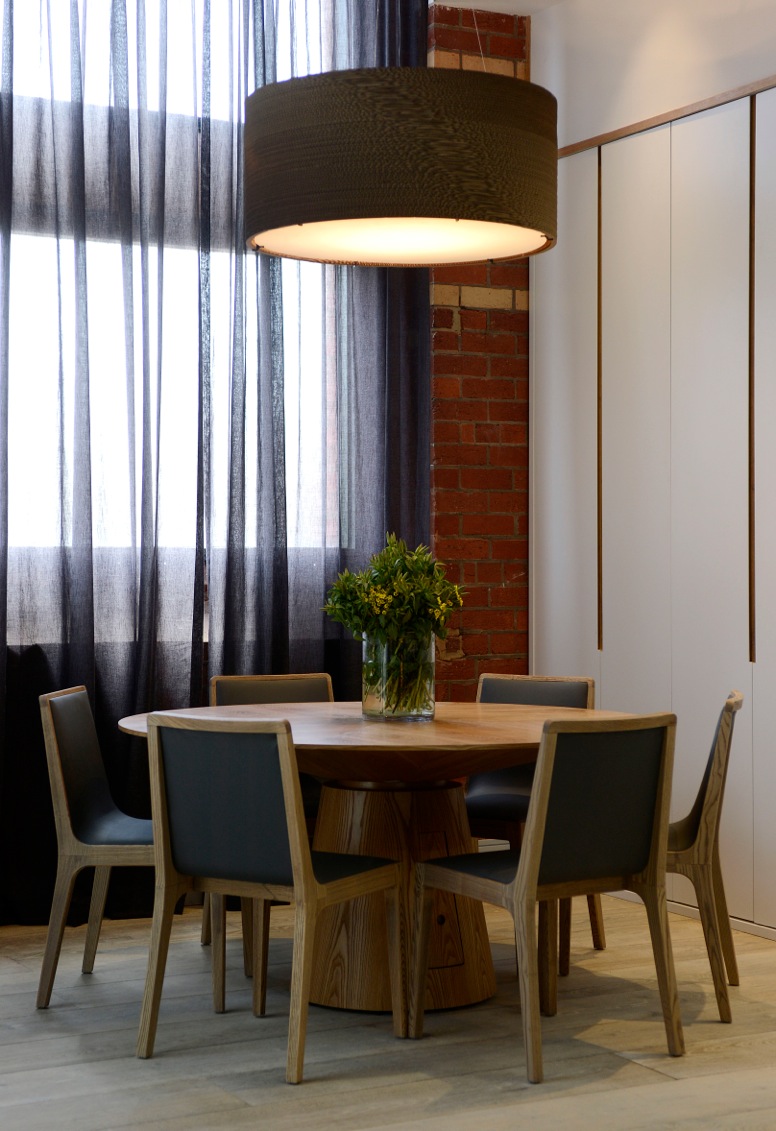 Browse furniture, including the above, in Alisa and Lysandra's online store.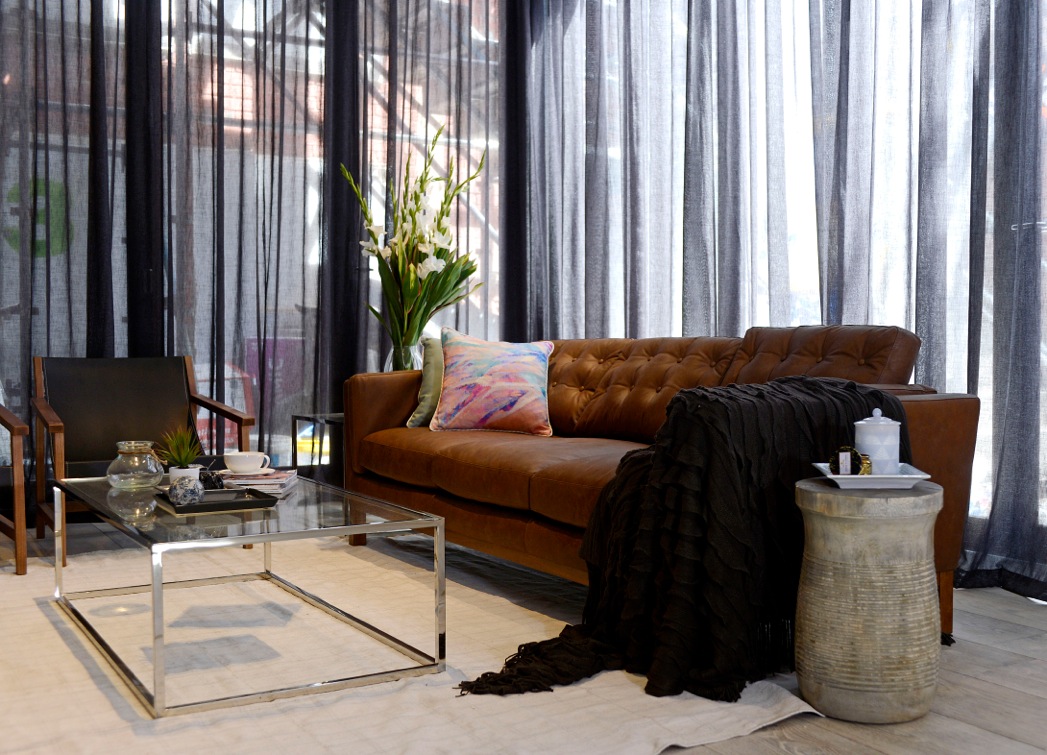 BUY: Unearth butterly cushion, $129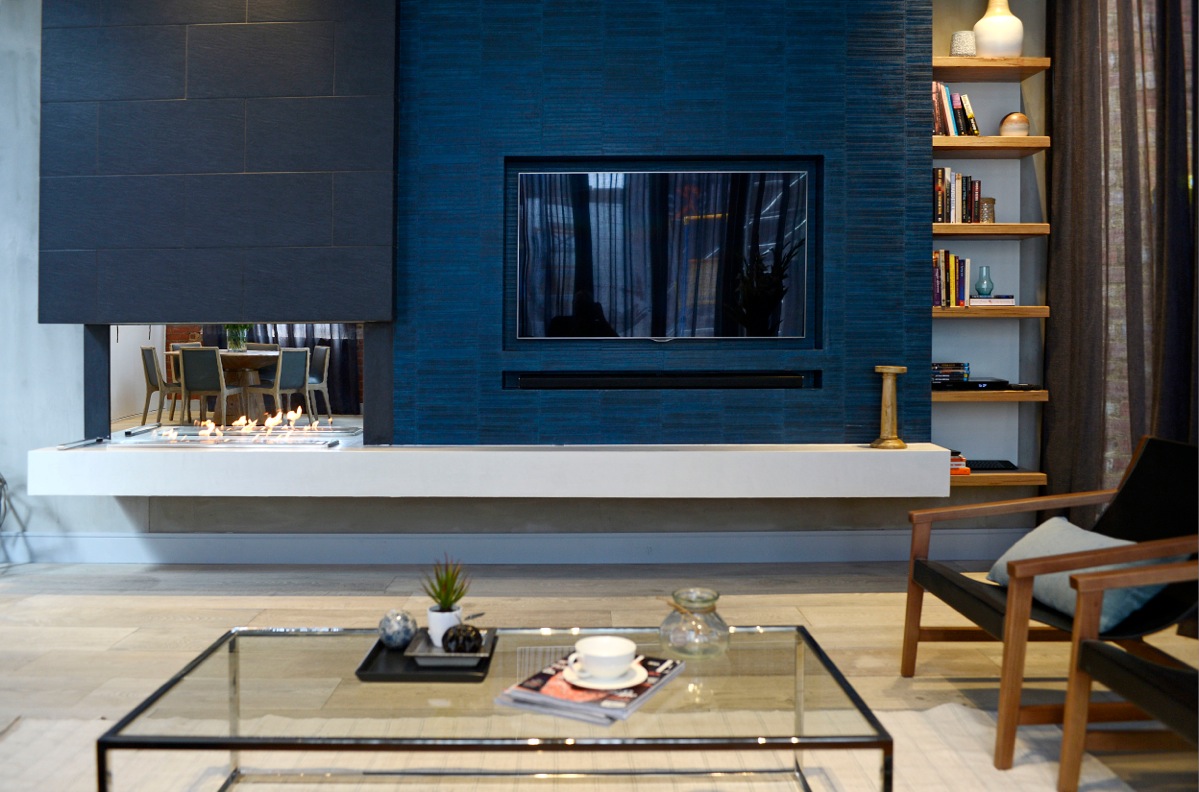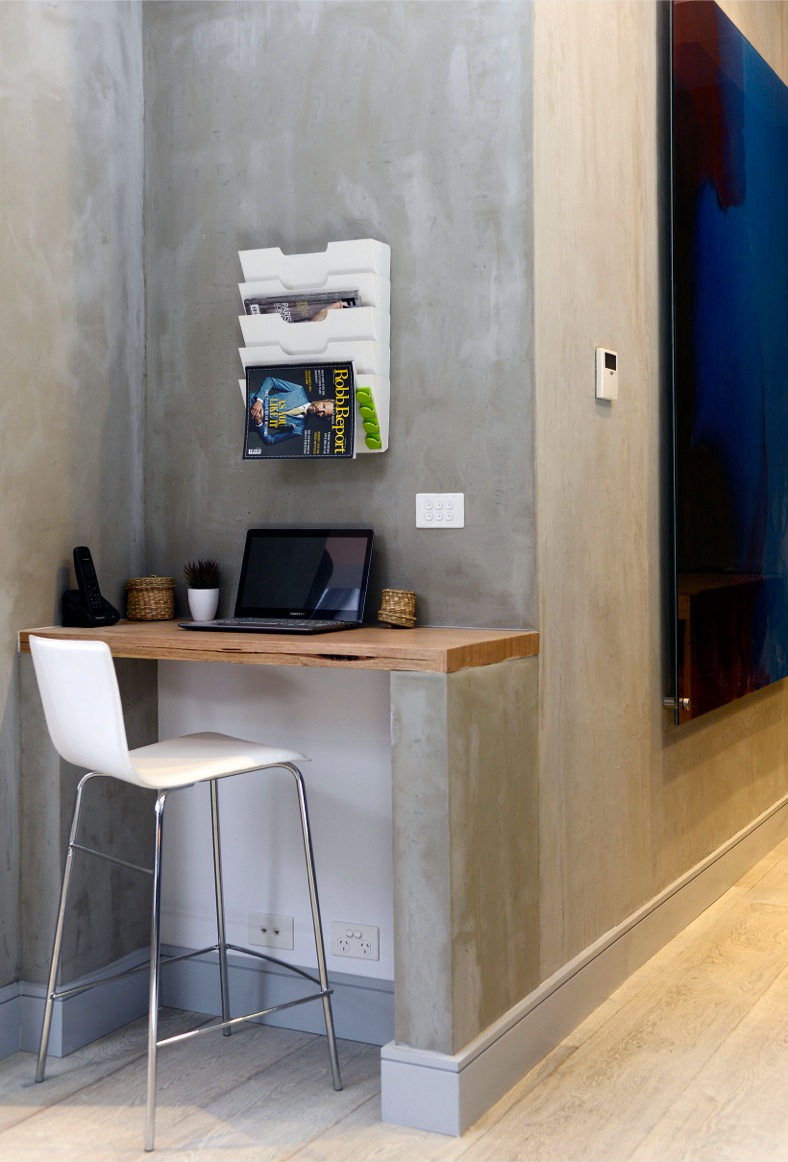 BUY: Lisbon stool (desk area), $169
BRAD & DALE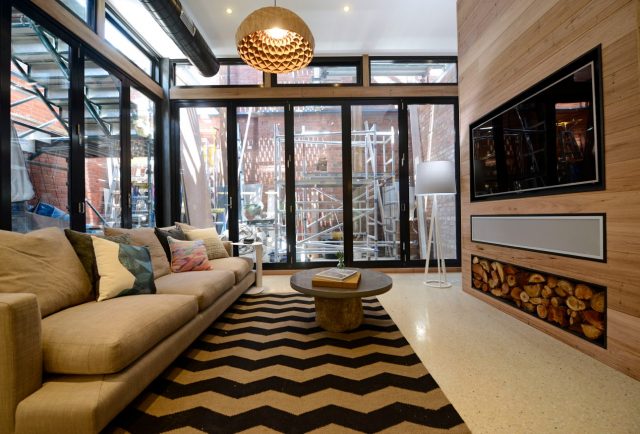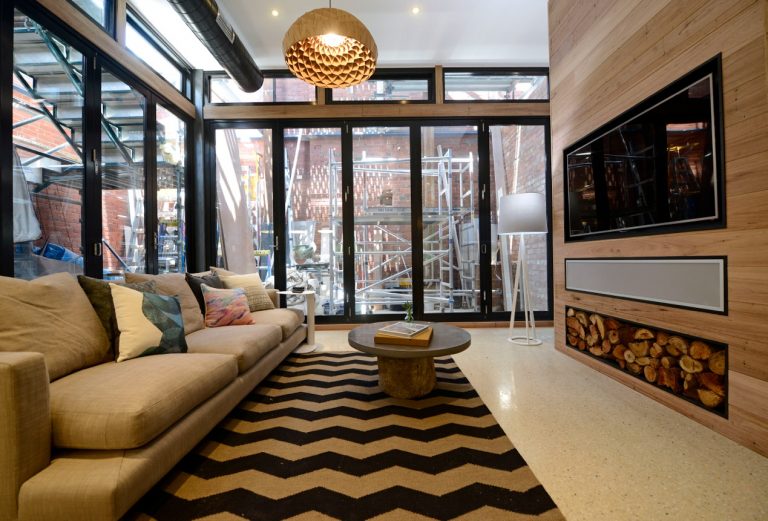 BUY: Unearth butterfly cushion, $129, Design by Boys cushion, $88, Megan Weston artwork, from $330, Nest pendant in living room from $695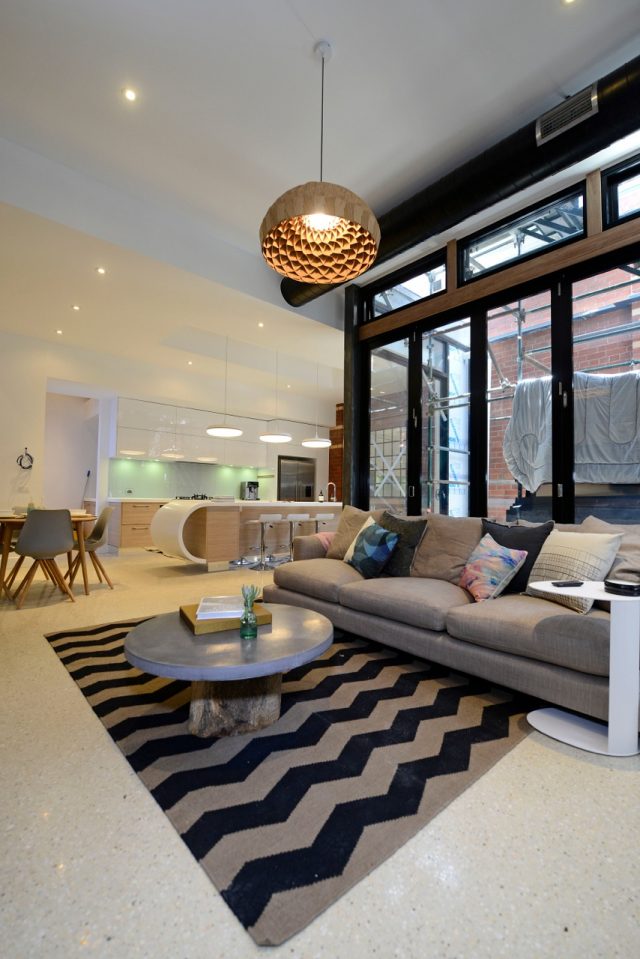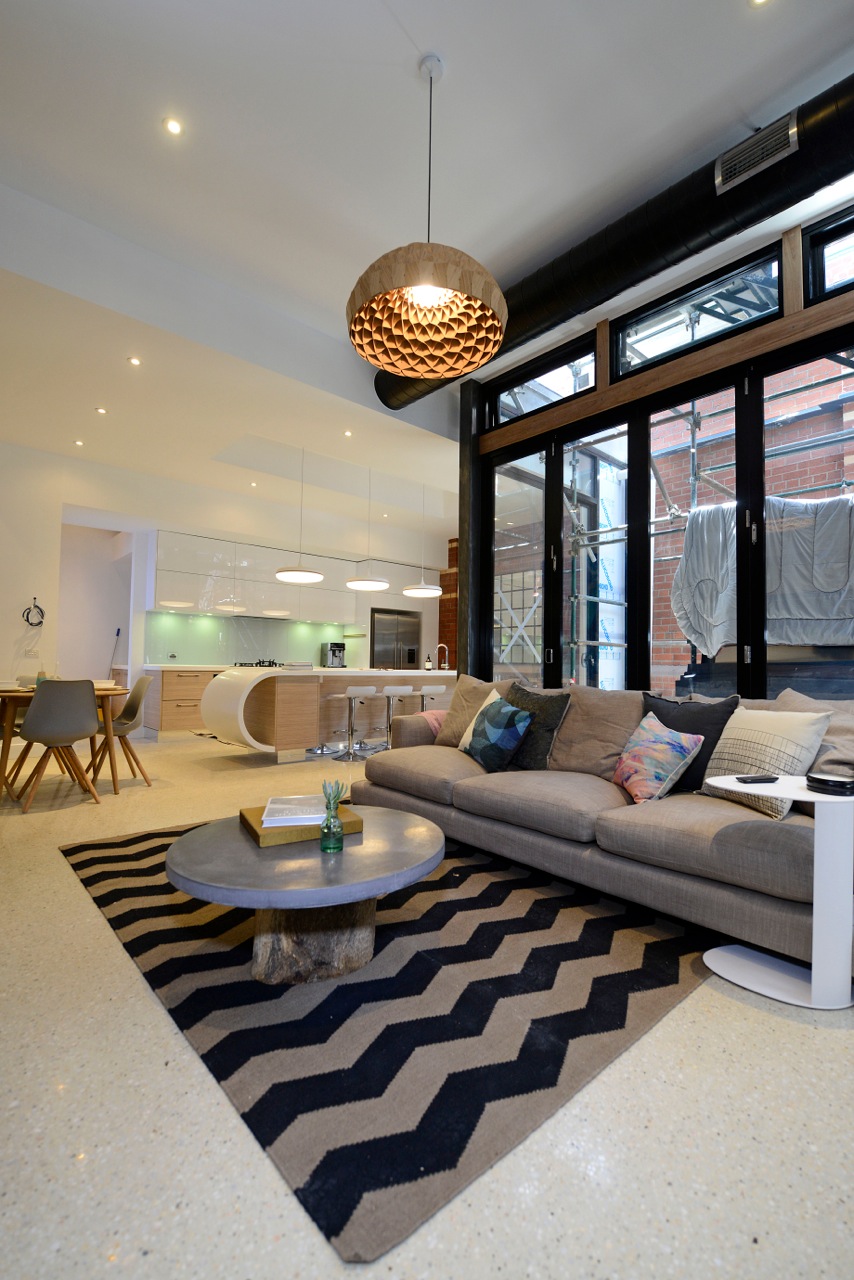 BUY: Droplet pendant from kitchen, $1250, Brussels kitchen stools, $69 each, Wetlands cushion by Lindsay Blamey, $130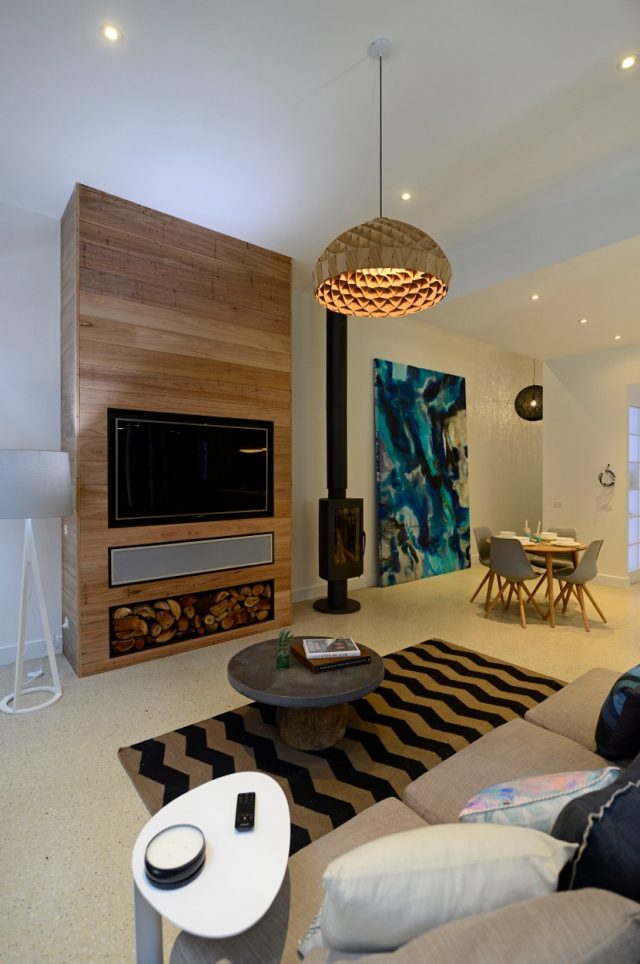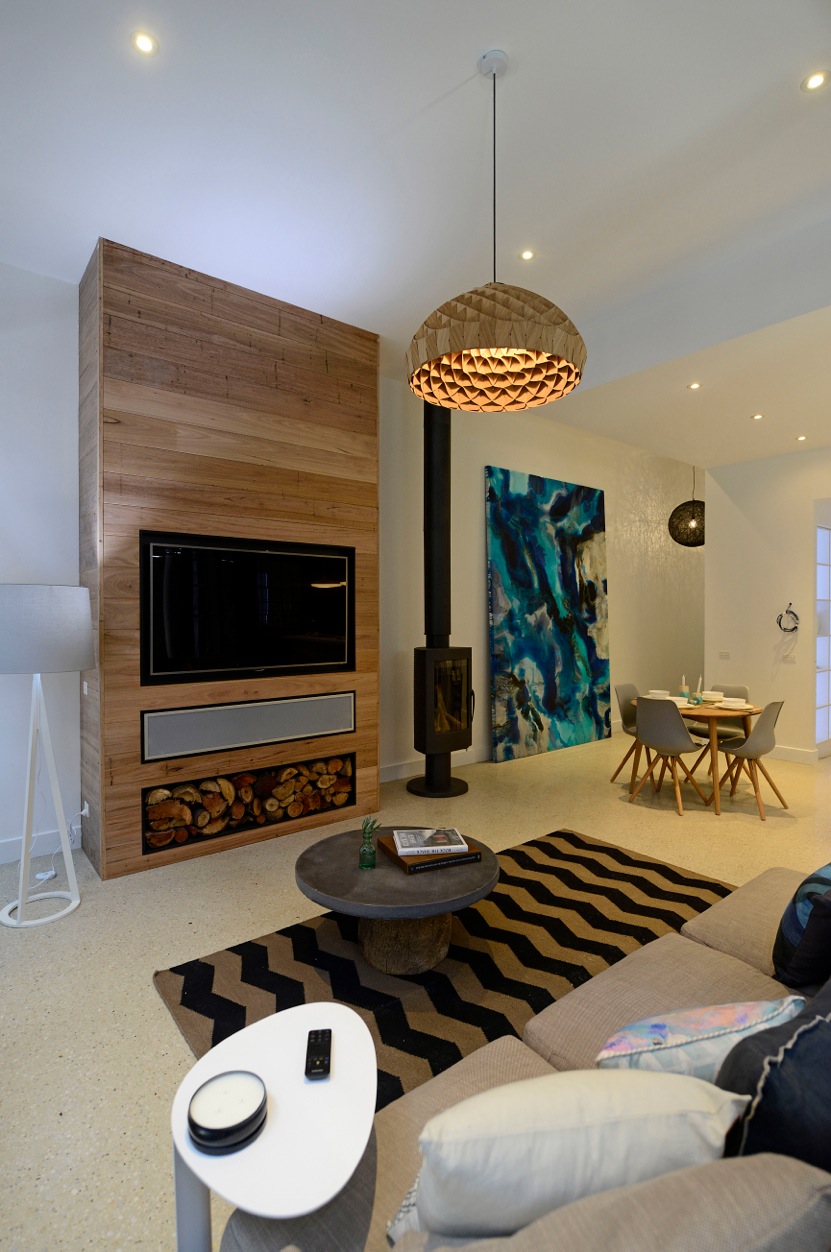 BUY: Habitat pendant (in hallway), from $69, Oslo dining chairs, $179 each

KYAL & KARA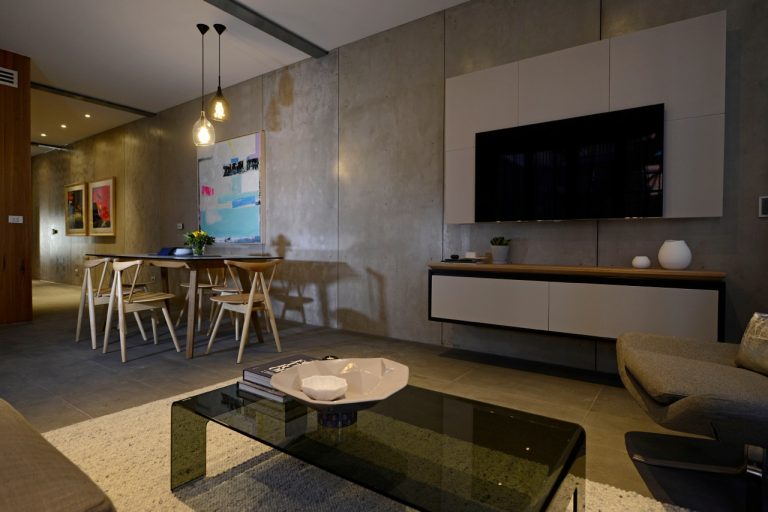 BUY: Johansen side chair, $179, Lumiere Art + Co linen throw, $220,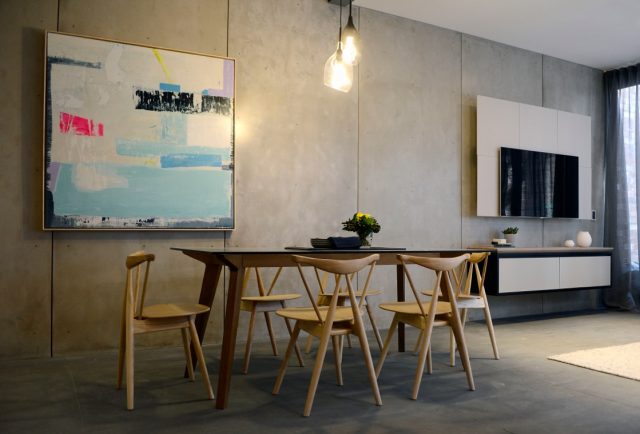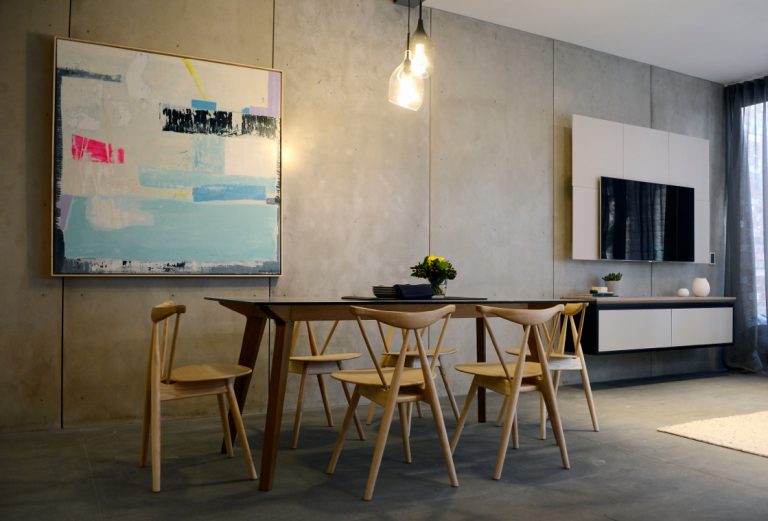 BUY: Malmo dining table, $899,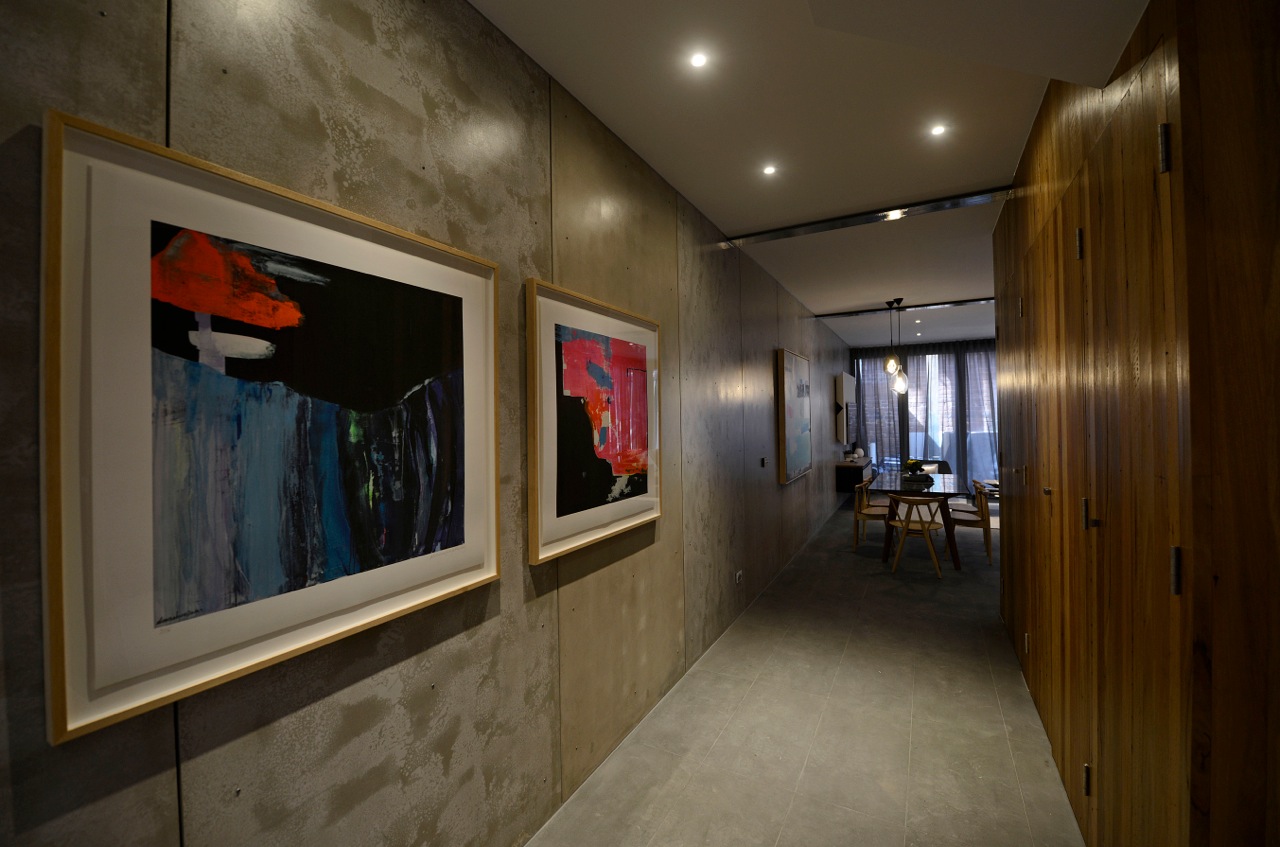 BUY: Ali McNabney Stevens art, from $170
And the winners… CHANTELLE & STEVE
Congrats on your first room win, guys!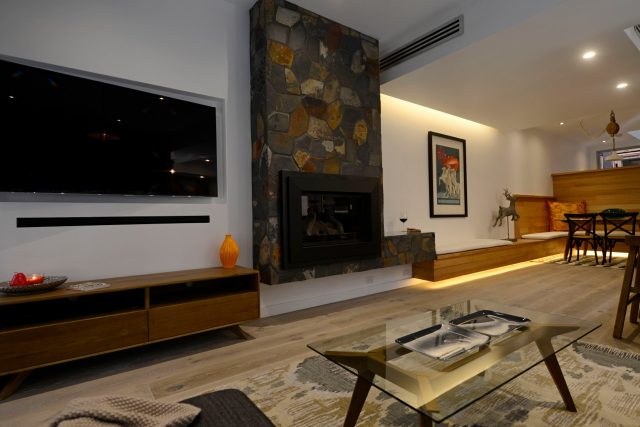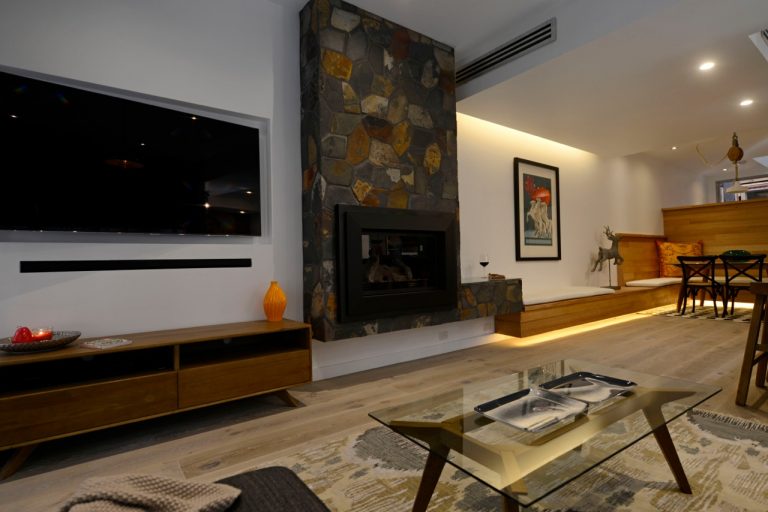 BUY: Poster, from $150, Malmo coffee table, $449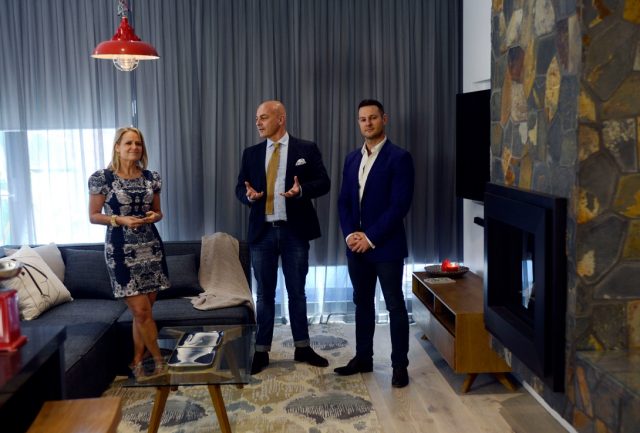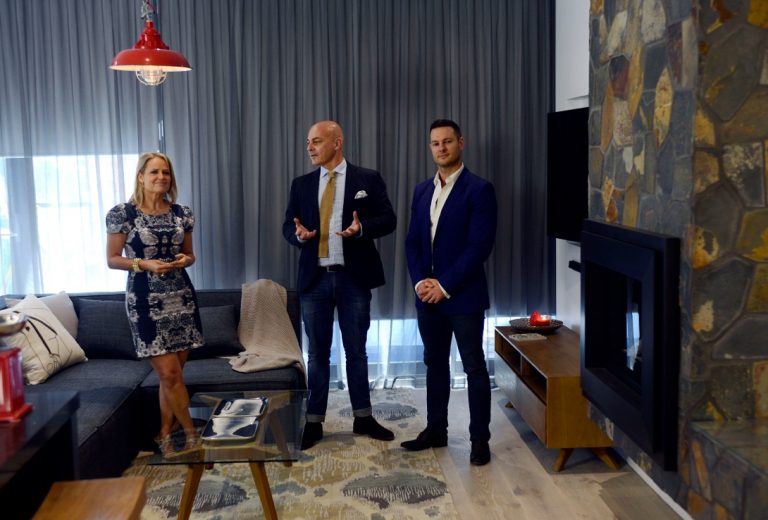 BUY: Bradford modular sofa, $3497, Malmo entertainment unit, $999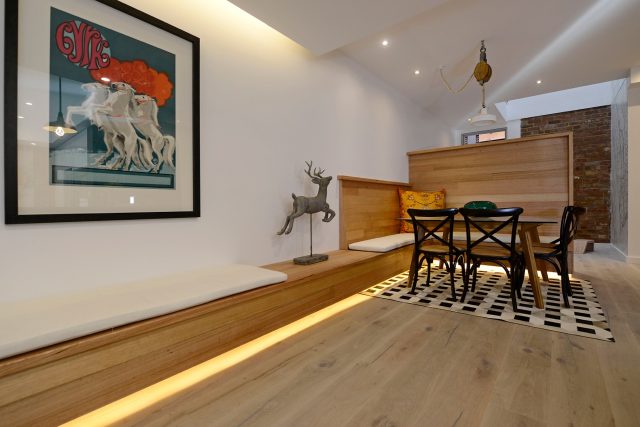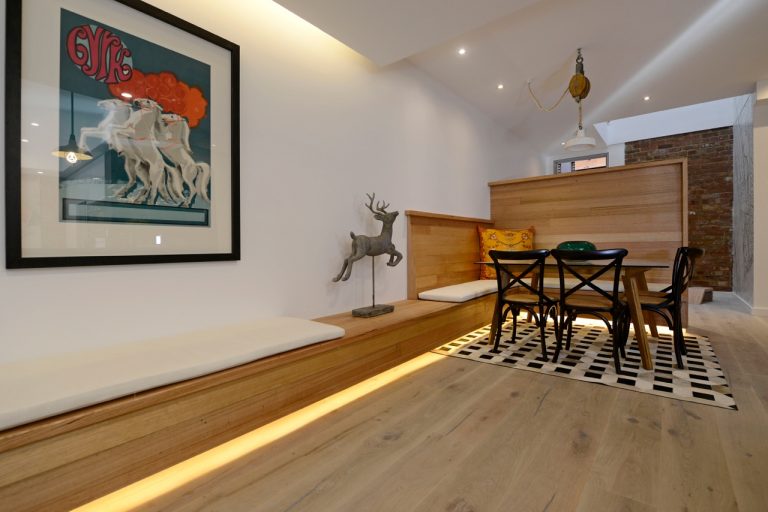 BUY: Ibiza dining chairs, $149 each, Factory pendant, $625.
You can find all our Block coverage and previous room reveals here.