The latest renovation from Adore Home's Loni Parker, this QLD house was originally built in 1960 and didn't really have much going for it before Loni got stuck in. "The whole thing was pretty much lined in asbestos sheeting. It had good bones, but just needed to be completely updated!" says Loni who has overhauled her abode with a contemporary feel and smattering of mid-century touches. Today, we're bringing you a glimpse inside the main bedroom, guest bedroom and ensuite; all of which look unrecognisable from their humble beginnings.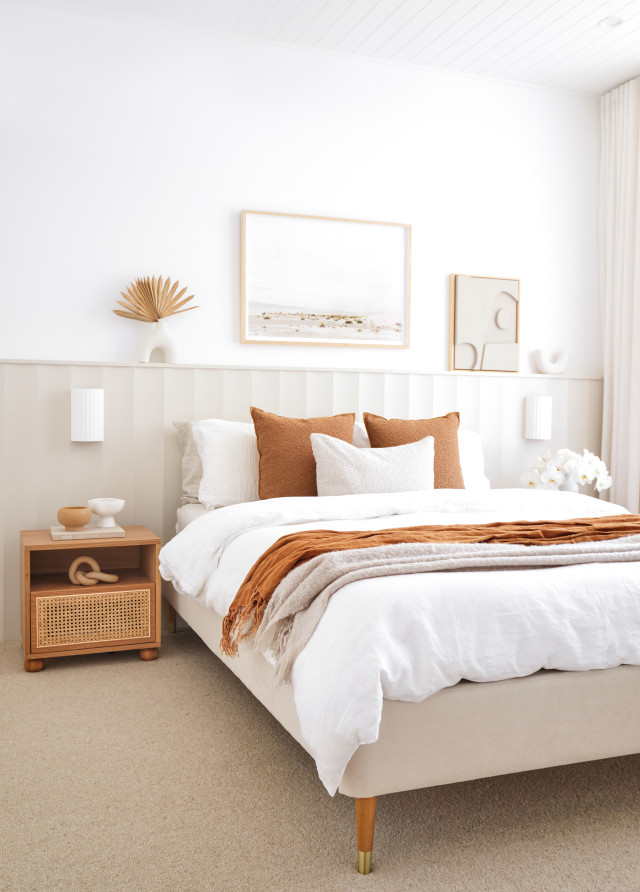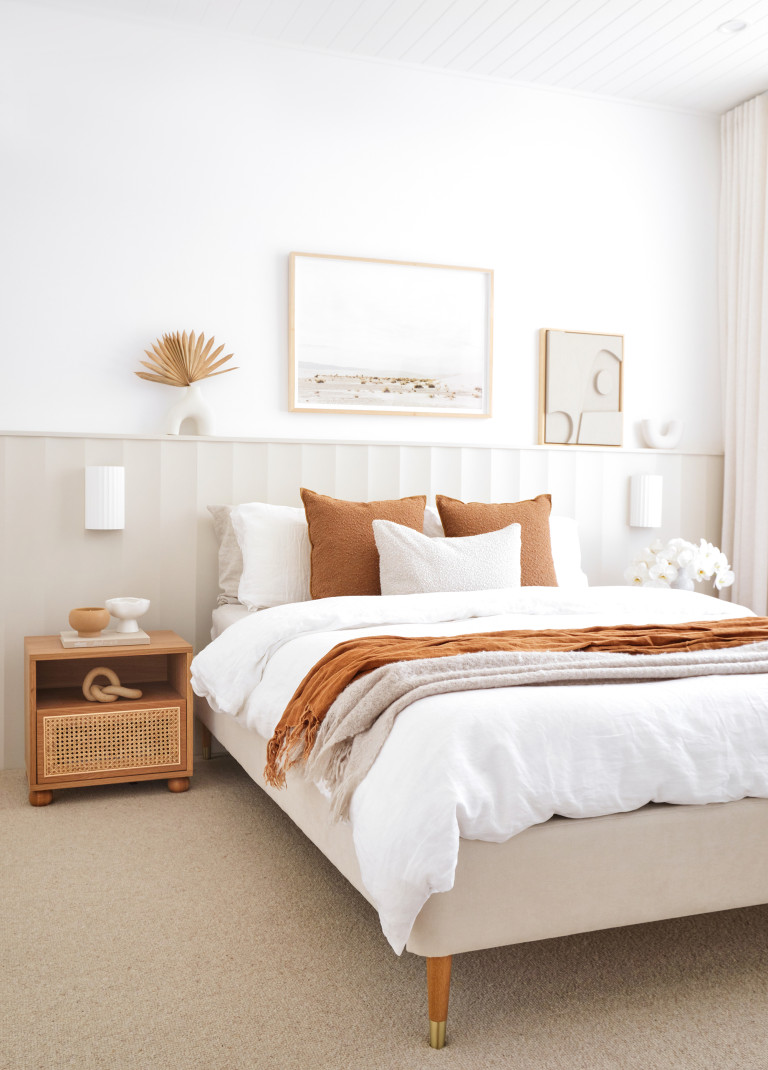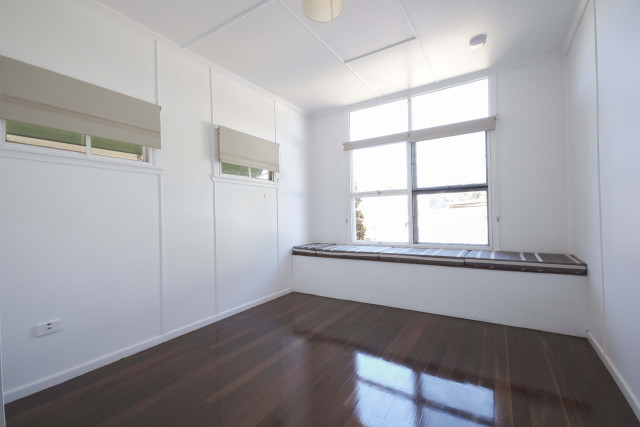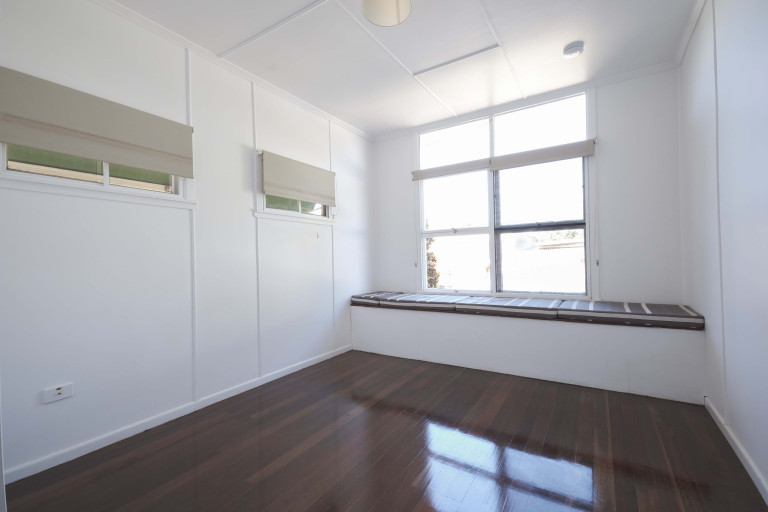 First up, Loni had all the home's asbestos professionally removed so that the house was back to its studs. Then she engaged trades to update the electrical and plumbing and new plasterboard was installed too. Inside, the bedrooms received new carpet (primarily to buffer the creaky old floorboards), new wardrobes, fresh curtains and custom built-in bedheads which are arguably the standout feature in both rooms. "The bedheads are lined in Surround by Laminex panelling and they turned out so well," says Loni.
As for design inspiration, Loni went for a fresh, modern look with some mid-century touches. "We introduced a VJ ceiling in the main bedroom which is quite common in mid-century homes," says Loni. The influence can also be seen in the ensuite where beautiful orb lights are offset by contemporary kit kat tiles. Loni was careful not to make the home too 'themey' though, with a view to selling it in the future. "We didn't want it to feel too 60's and chose finishes and colours that are relatable to the masses."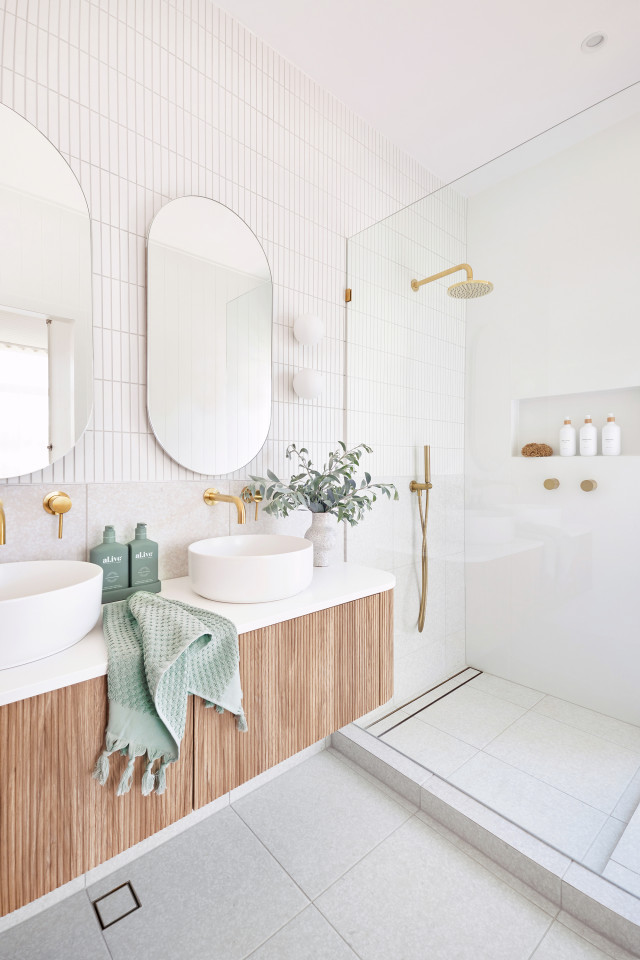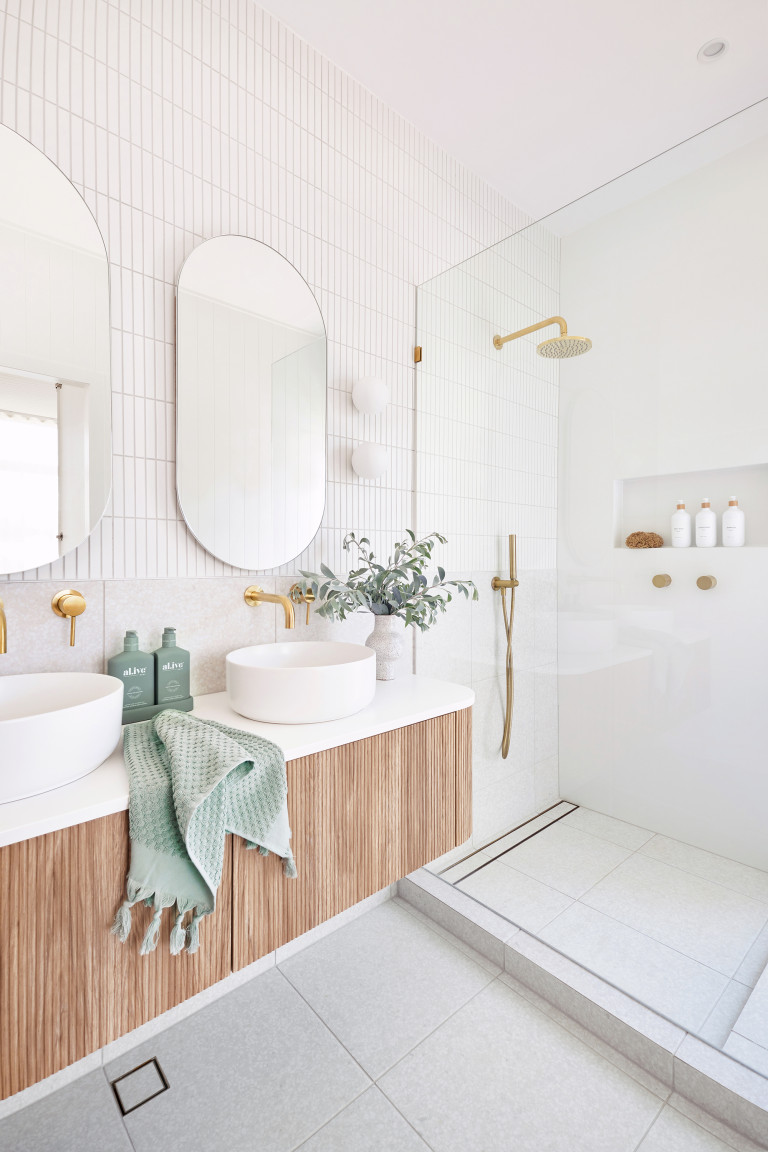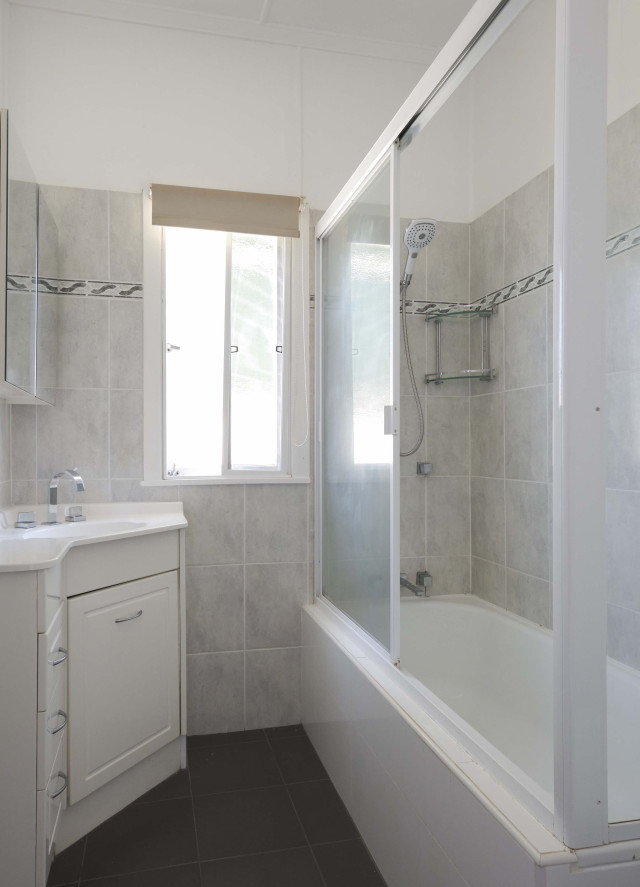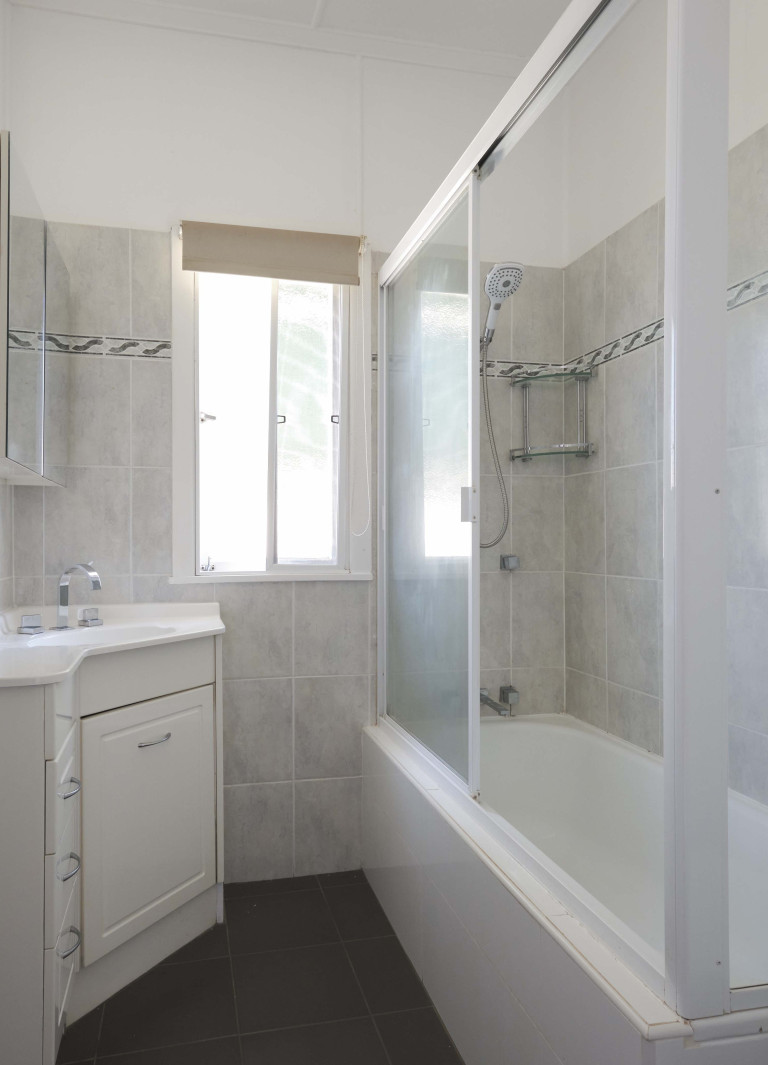 The guest bedroom makeover was inspired by an art print of the Joshua Tree National Park. "It had gorgeous peachy tones and I designed the whole thing around that colour palette," says Loni. One of the most colourful rooms in the house, the bedhead is painted in Tint Paint's 'Dawn Patrol' and is perfectly complemented by gorgeous linen from The Sheet Society.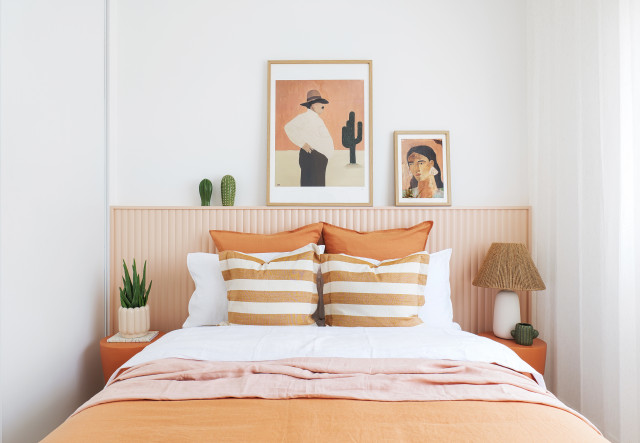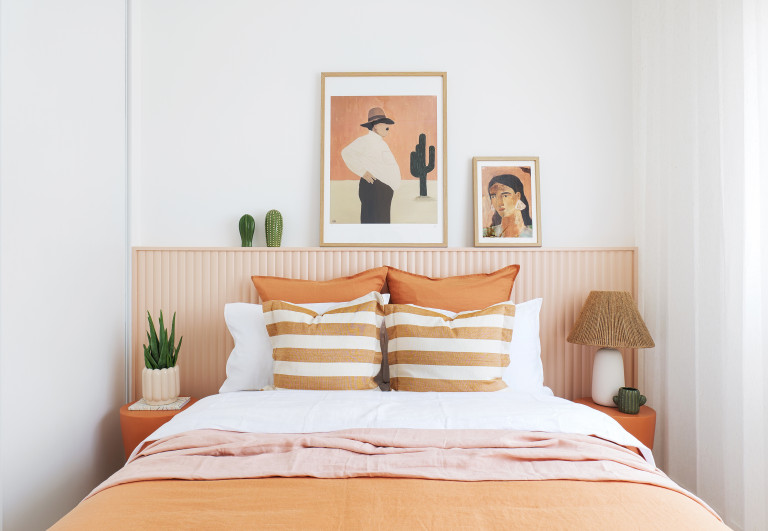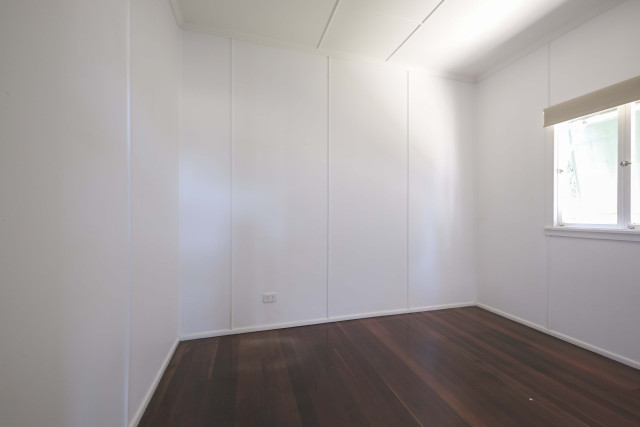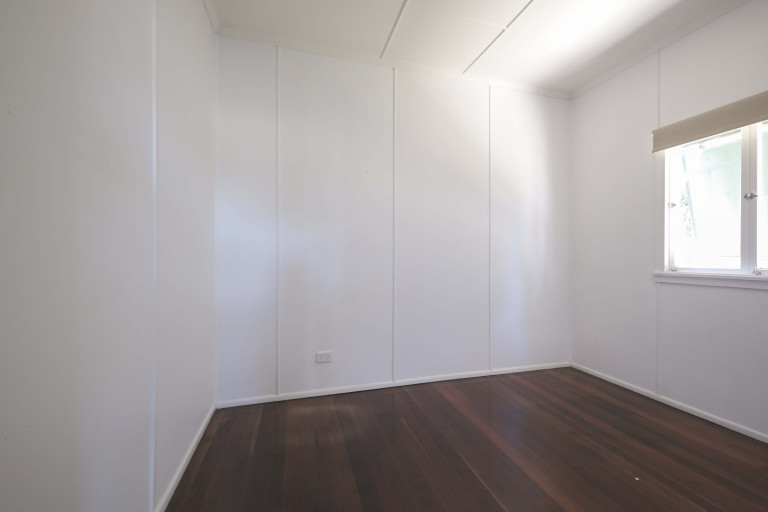 And as always are with older homes, there were plenty of challenges throughout the renovation process; for example, the bathroom floor joists had to be completely replaced and the walls weren't straight in some places. "This meant a bit of work for our tiler to try and even it out with more glue to build up the wall height. I'm sure he absolutely hated tiling our bathroom with all of those kit kats, but they did a fantastic job with dealing with those old house challenges."
Photography: Coast Park Creative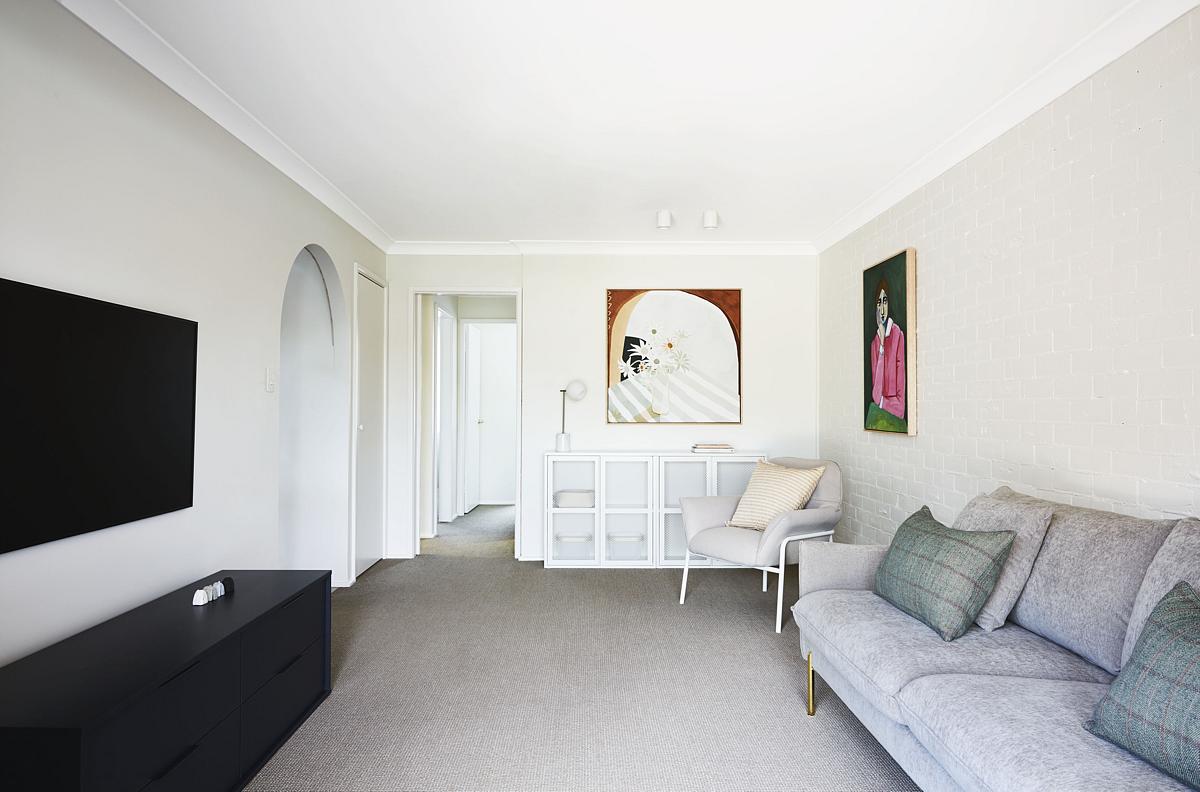 1980's arch inspires amazing apartment before and after
When interior designer Kathryn Trentini bought this 1980's Port Macquarie villa she saw a lot of potential and was particularly…