It's been three weeks since we returned from our six-month trip and while I'm surrounded by boxes having moved house last week, and the reality of home and routine is kicking in (mostly in a good way!), it's nice to reflect on some of our adventures from back in Australia. One of the most 'designy' hotels we stayed at in Europe was the five-star Boscolo Exedra in Nice, France. Have you been to Nice? Gosh, the water is so beautiful and blue. You see why they call it the Cote d'Azur because azure is the word for it!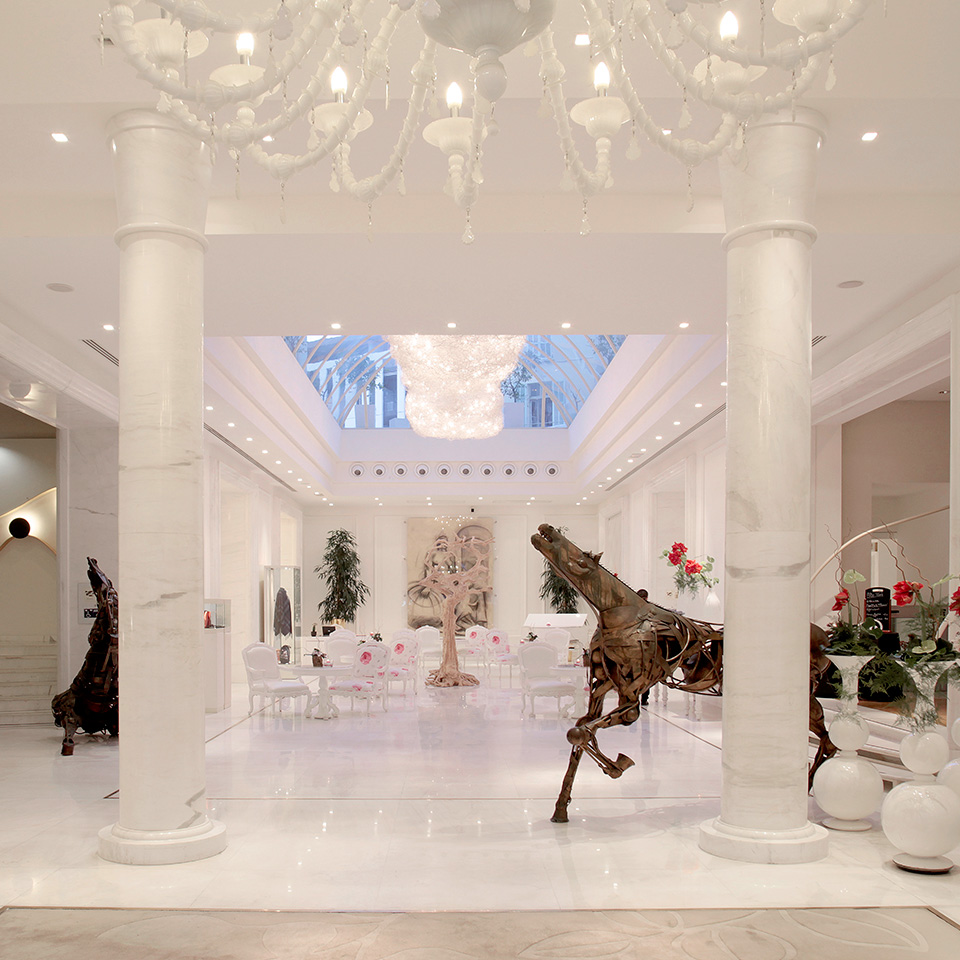 The Boscolo was definitely a memorable hotel. You walk in and the first impression is pretty wow. It's white, white and more white, with striking huge horse sculptures and more fresh flowers than you could shake a stick at. Oh, and an amazing cloud-like pendant light.
The white theme continued upstairs in our very nice room. It's not for those who prefer a cosy vibe but on a summer's day, it's light, bright and breezy, and refreshingly different from other, more traditional European hotels.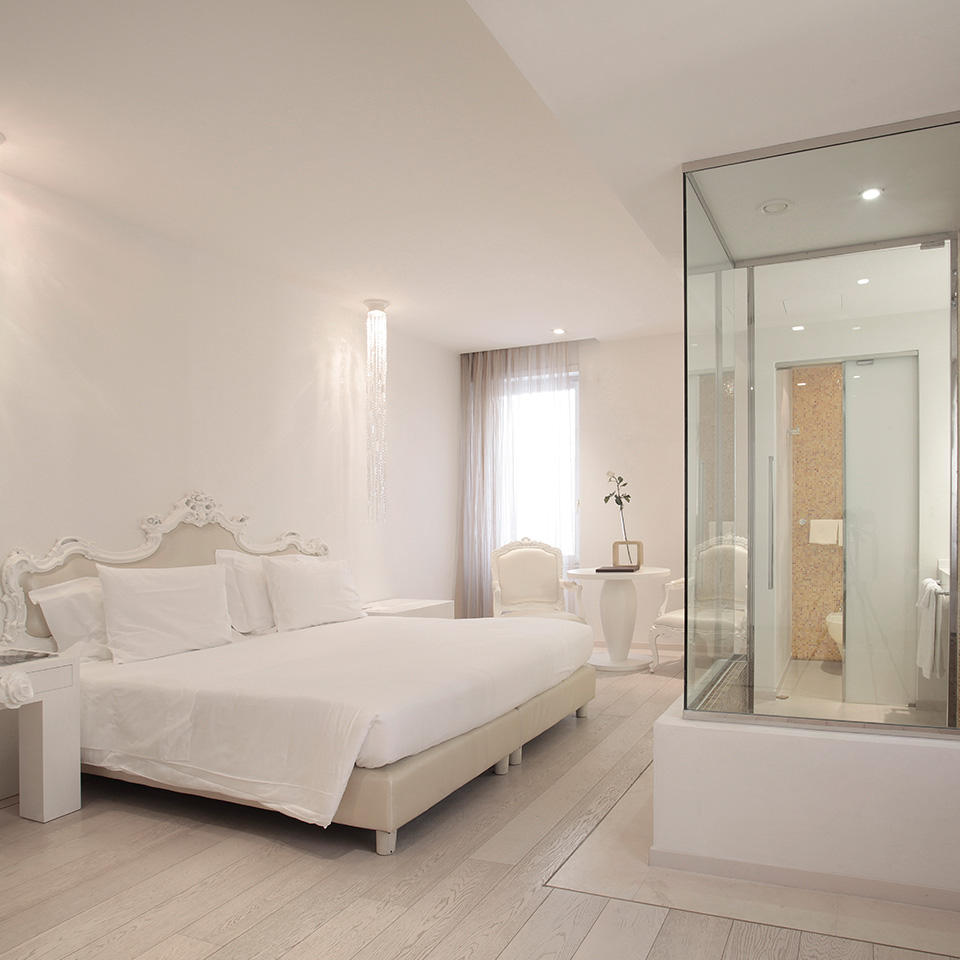 Here are a few holiday snaps from our time in Nice and nearby Monaco…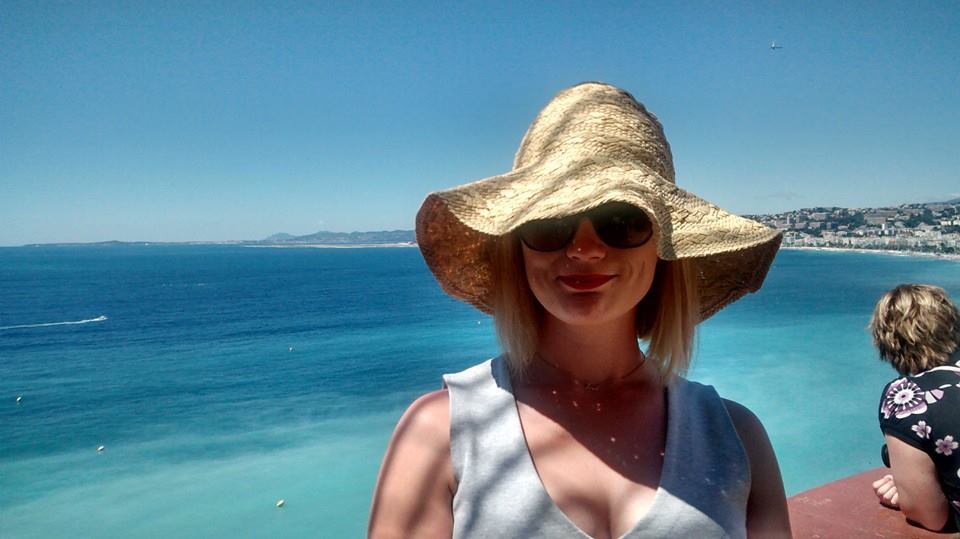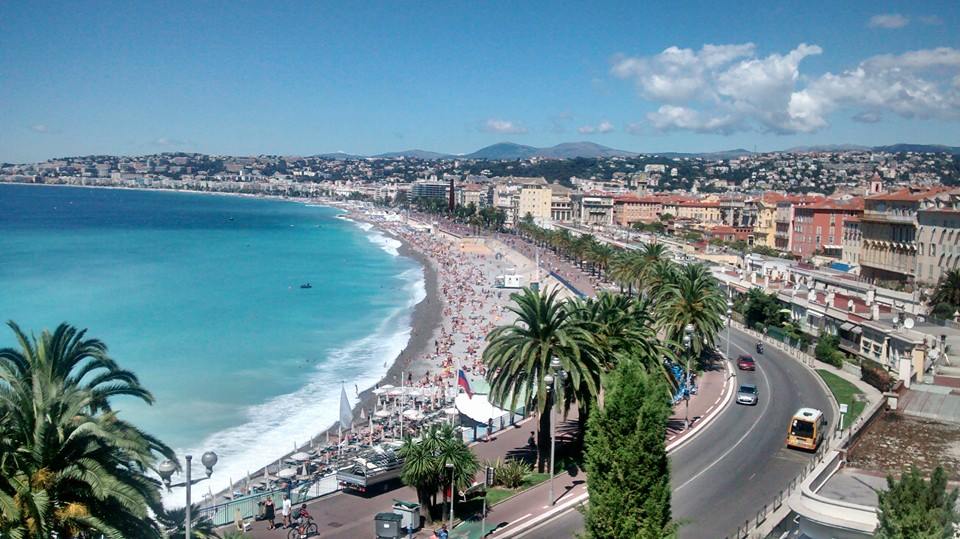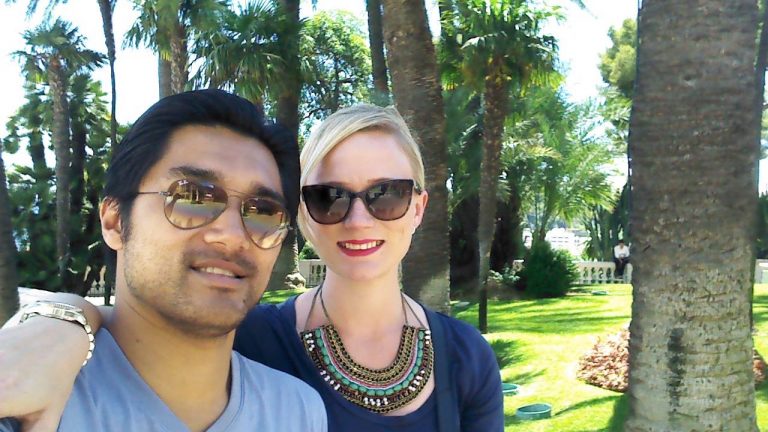 Read more about the Boscolo Exedra and see more pix on the Expedia blog.
sponsored by