Continuing its mission to partner with homegrown artists and makers, Adairs has partnered with the talented Geelong artist (and Interiors Addict fave) Kimmy Hogan for a limited edition collection. Available in store and online from today, the range is floral, feminine and warm and features bed linen, wall art, cushions, homewares as well as children's bedding and nursery wares.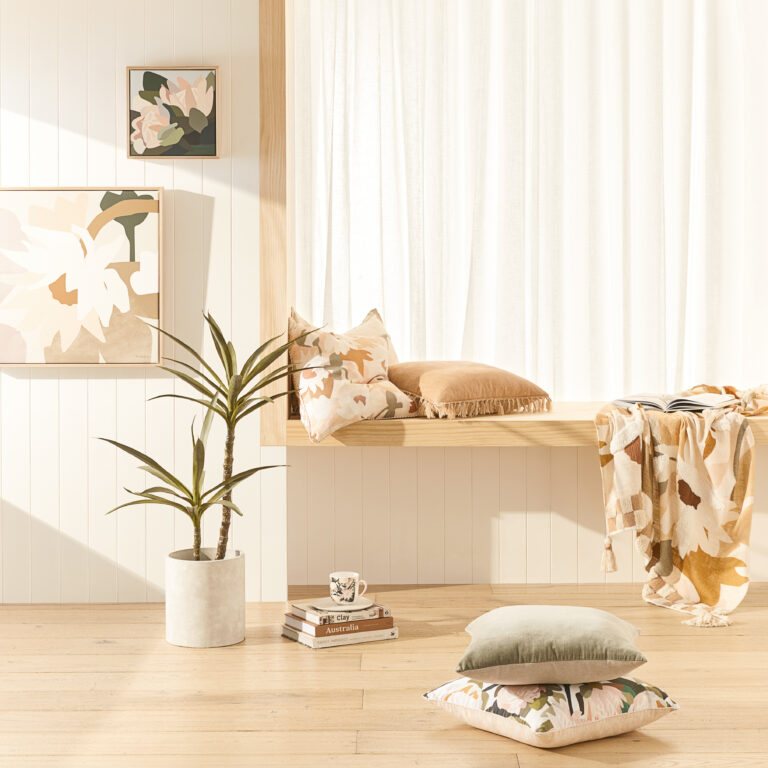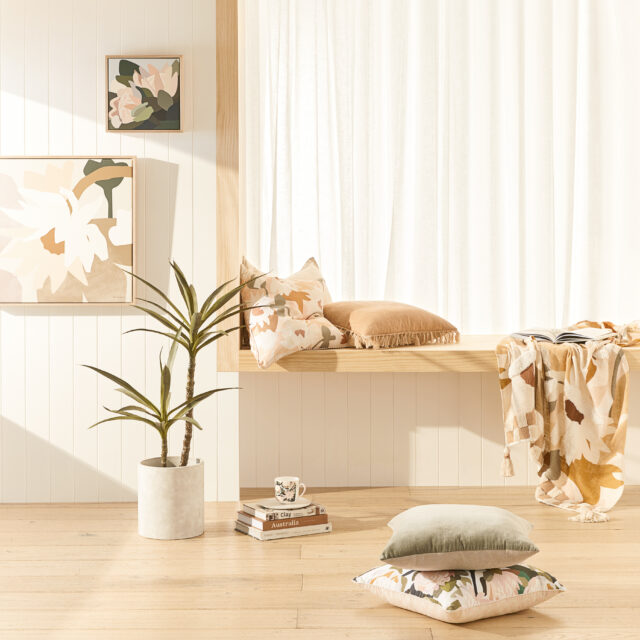 "I am so looking forward to my range for Adairs being launched. This has been a real collaboration where I have been a part of the design process right down to the fabric selection," says Kimmy of the range that is sure to delight shoppers with its dreamy colour palette and lovely botanical prints.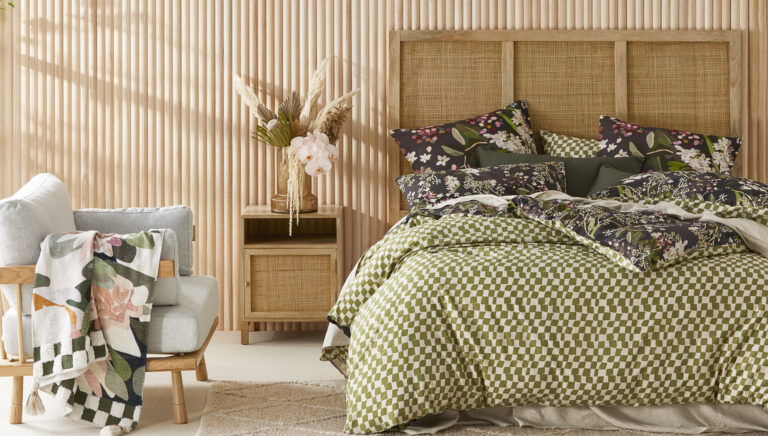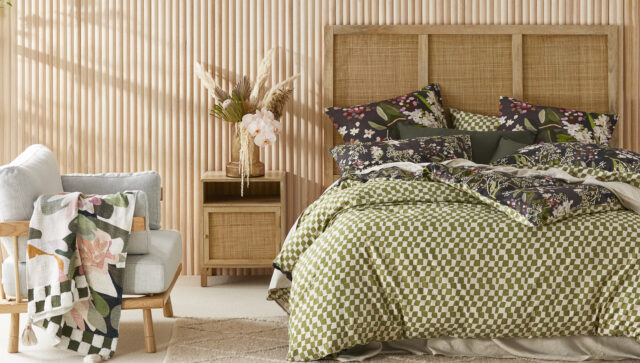 Standouts from the range include a stunning bed linen offering as well as timber serving ware, throws, cushions and bed linen. "I'm excited to be the first collaborating artist to use Adairs' glorious 100% linen for the quilts and I think my artwork translates so well on this fabrication. I am so happy with the products – I want all of them in my house," says Kimmy.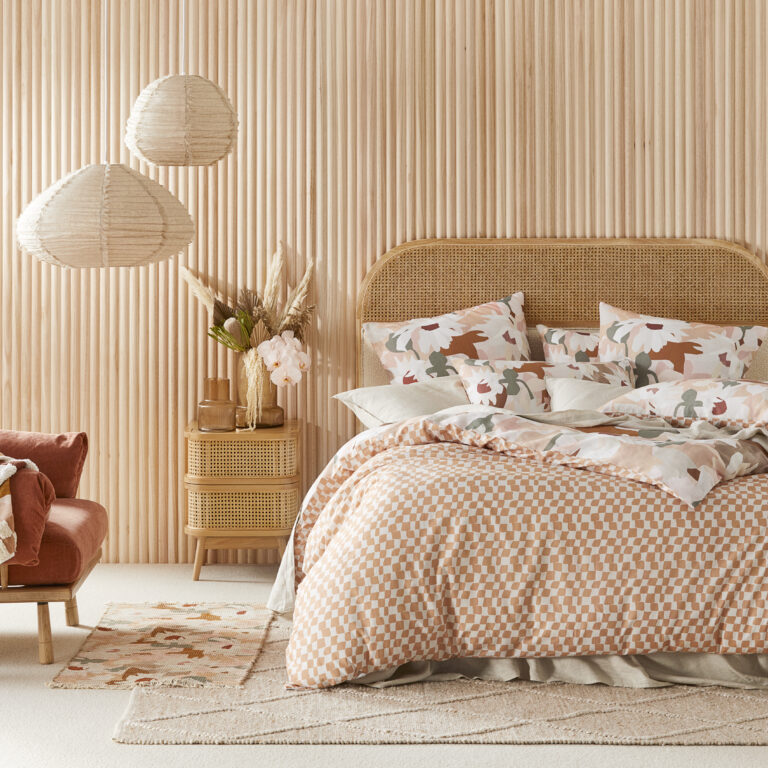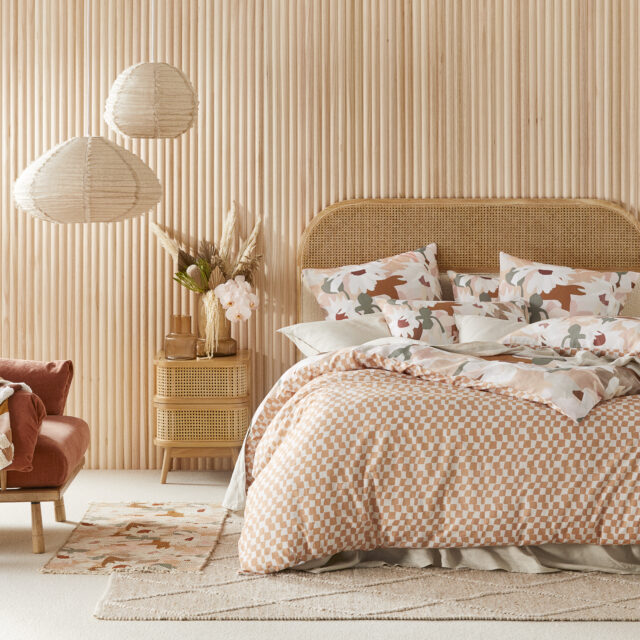 The Geelong based trained graphic designer is known for her love of illustration, art and interiors making the collaboration a very natural one. Kimmy works with illustrations and sketches to create her initial compositions before each of them are redrawn by 'hand' using digital tools. The fresh, botanically themed designs certainly do lend themselves to the homewares space.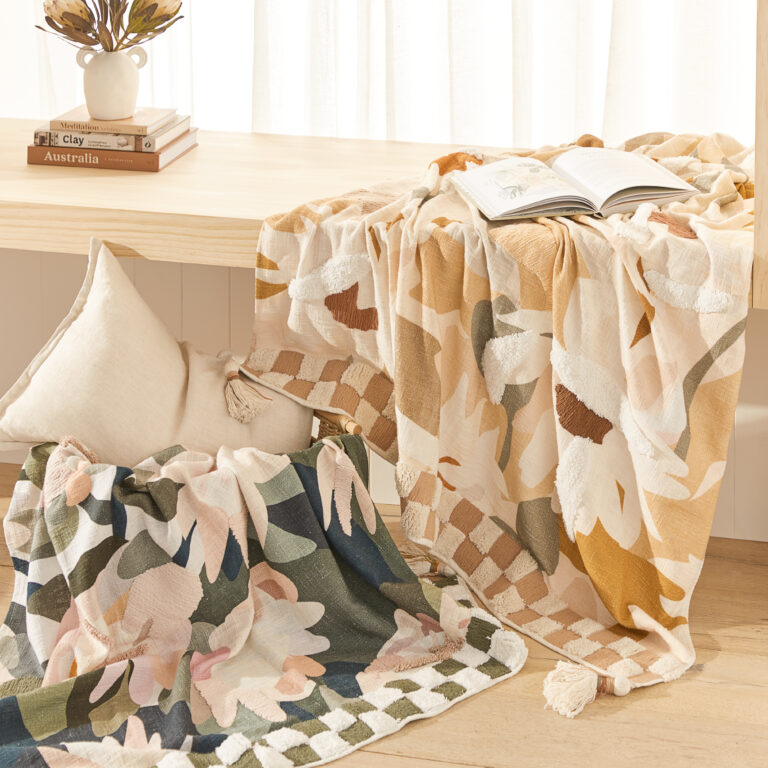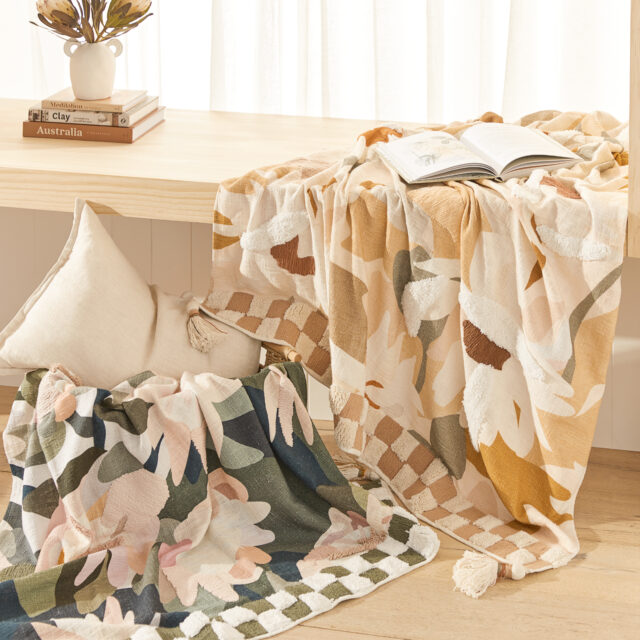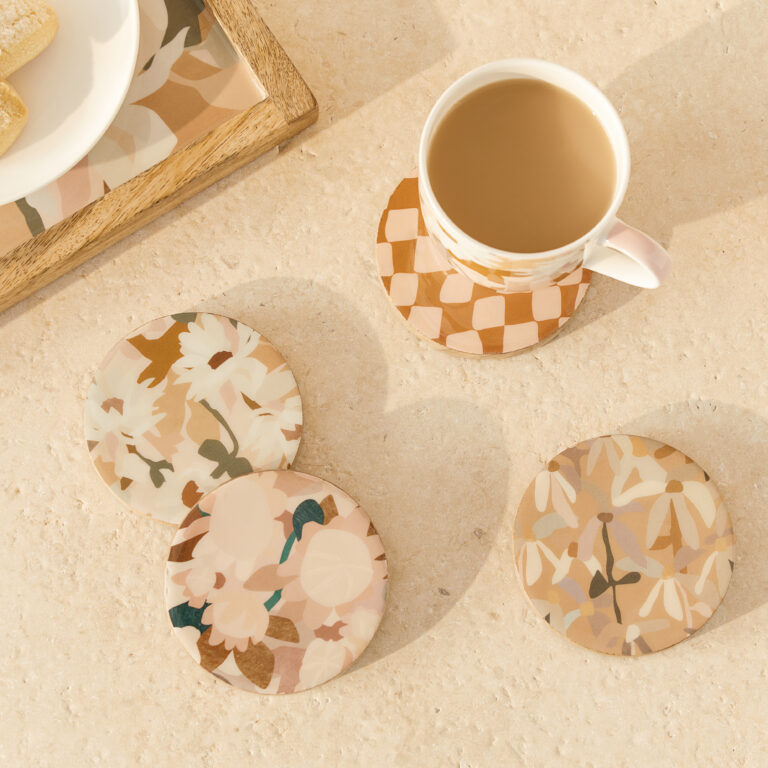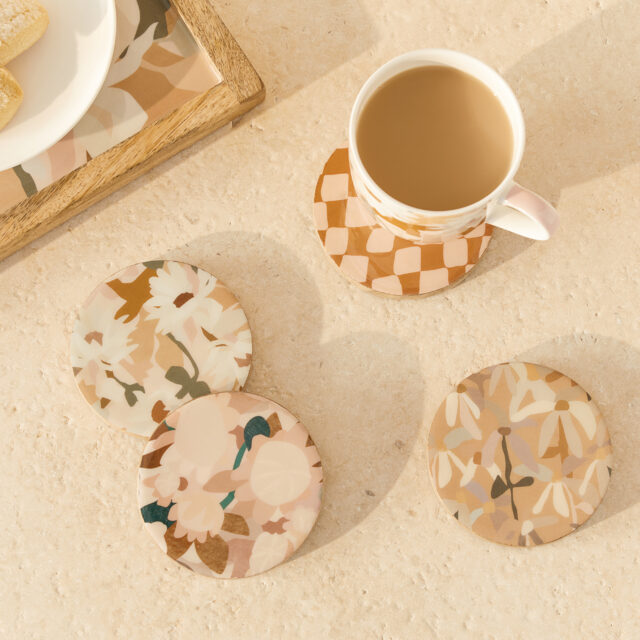 Echoing Kimmy's physical artworks, the Adairs x Kimmy Hogan collection is crafted with botanic landscapes and florals – all of which feature a pop of colour layered on a neutral base. "I'm getting better at following my heart rather than overthinking what people might be wanting or expecting. All my artworks hold a special meaning to me; they are created with huge consideration, thought and feeling," says Kimmy.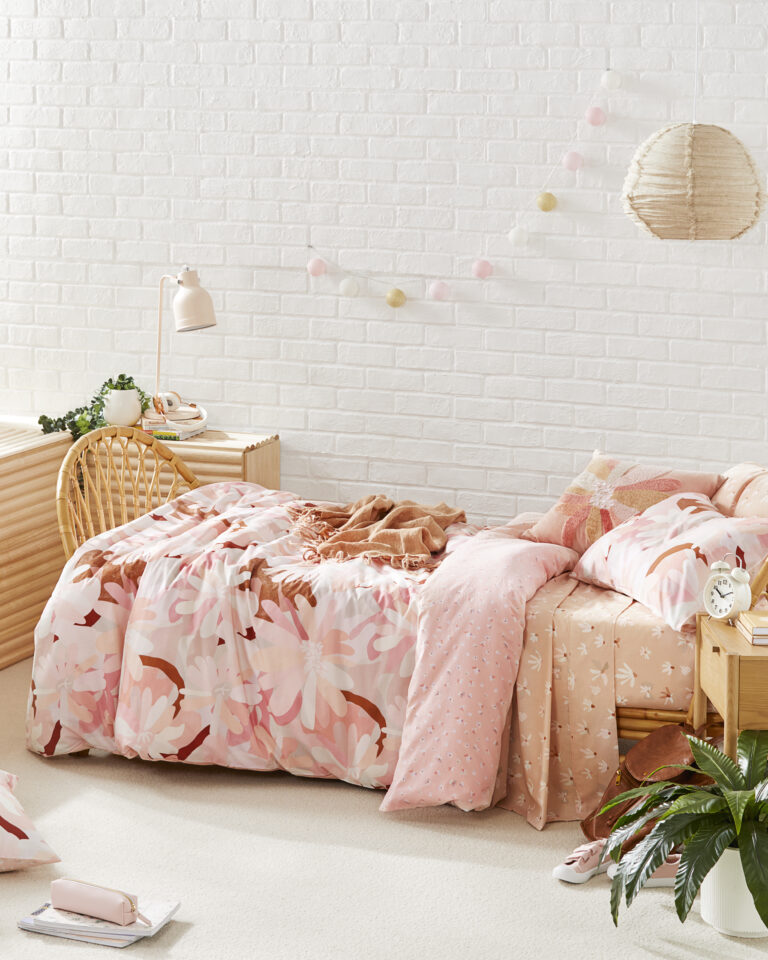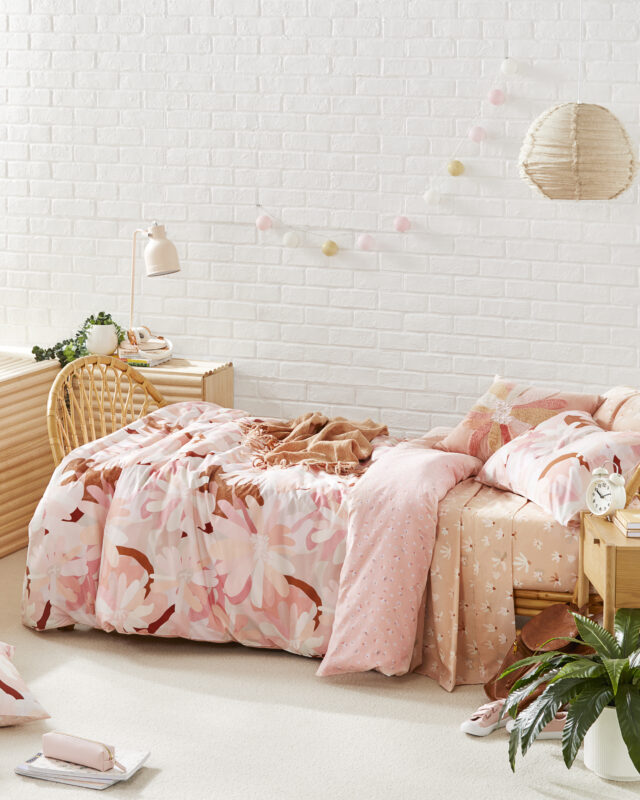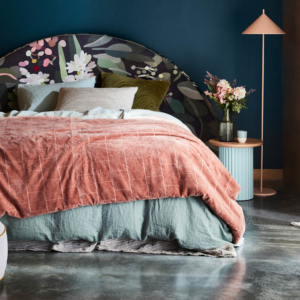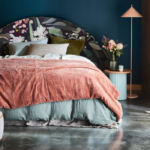 Statement bedheads: Kimmy Hogan, leopard print & more!
We've sung the praises of Create Estate bedheads before but its latest collection, courtesy of a collaboration with artist Kimmy…