Following on from last week's post on why I chose Trex Transcend composite decking for our backyard, today I'm telling you a bit more about the installation process and largely, how quick and easy it was. I only got to witness the first two days of the build before I was off to hospital to be induced and have baby Charlie, nine days late! But Damian left me updated with progress pictures and the best part was getting home with a new baby to a brand new, finished, beautiful deck!
Before we go any further, shall we flash back to what the 'Nanna House' backyard looked like when we bought it 18 months ago?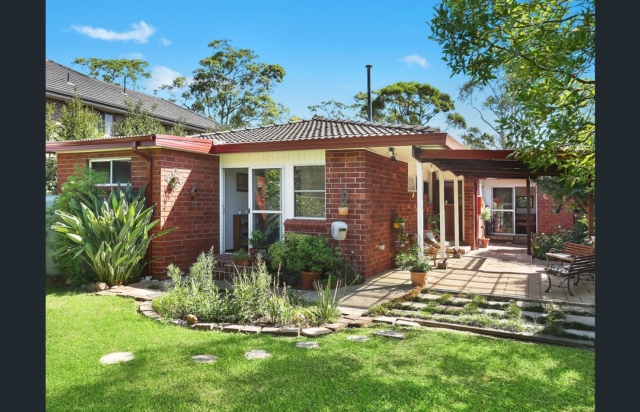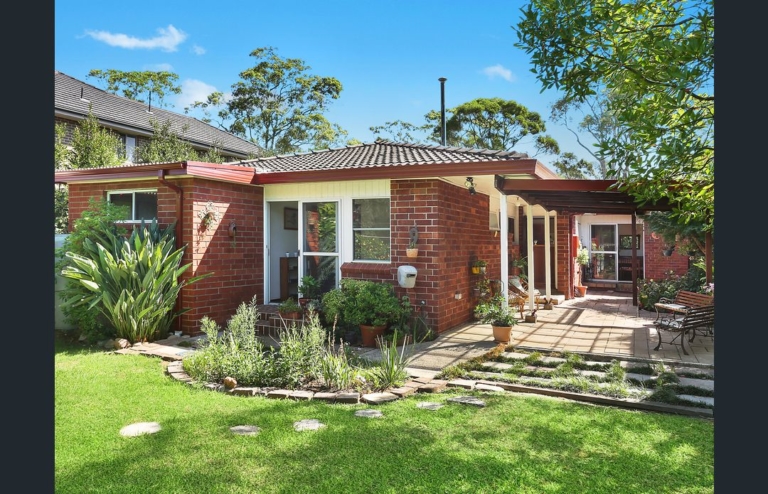 I know, right?! VERY Nanna! We've done a lot out here, including removing the old pergola and reclaiming a lot of lawn from the many little flowerbeds, but I don't want to keep you all day, so I'll stick to the decking for the purpose of this post!
The entire build took just 4.5 days, including creating two steps at the end down to the lawn (the most time-consuming part of the build). I was so impressed with how thorough the job was. The guys from Urban Arch really knew their stuff and it all ran like a well-oiled machine! When they told me it would only take a week, I was dubious, but in the end, it took even less! This has a lot to do with the Trex Hideaway Hidden Fastening System which makes install a breeze, within the realm of handy homeowners (which Damian and I are not), so you can even do it yourself!
Everything was delivered by Master Woodturning on day one, who expertly craned the heavy materials over our brand new picket fence!
First, a pest expert came to install a termite barrier around the edge of the house where the deck would meet it.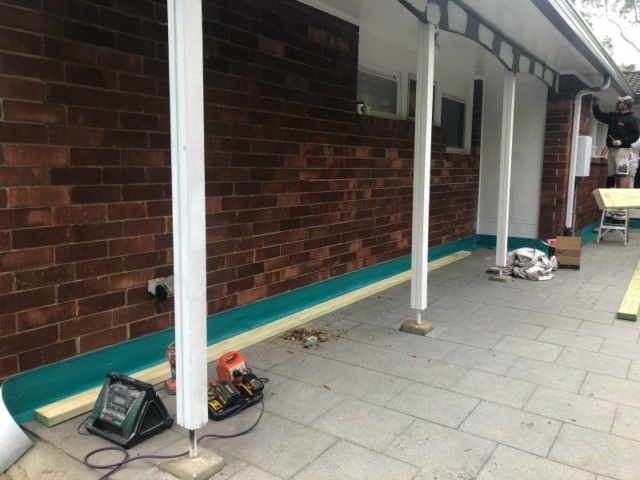 I have mentioned my termite phobia before, so this gave me extra peace of mind! Then our old red-tiled back step was jack hammered off in preparation for the frame going in, which, much to my excitement, would be at the same level as the back door, hugely improving our indoor/outdoor flow.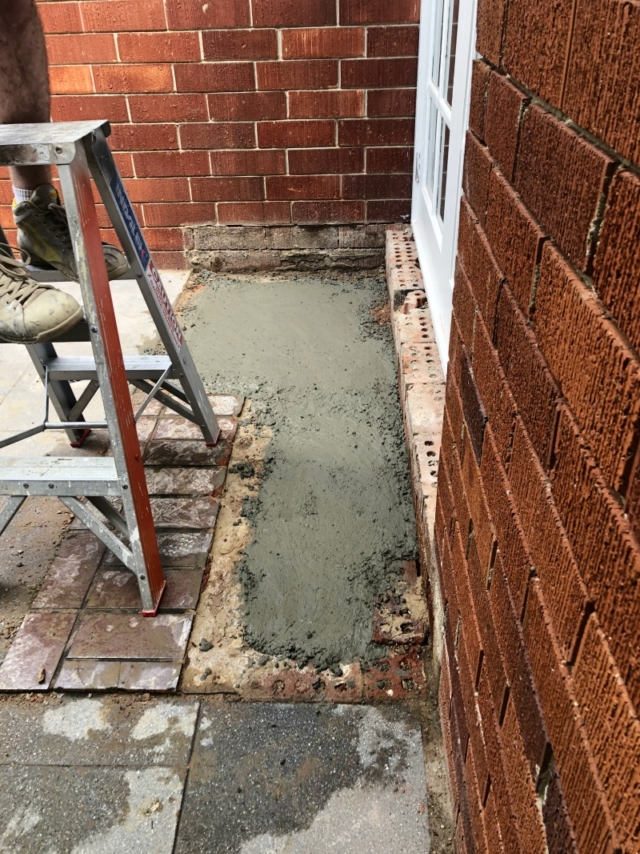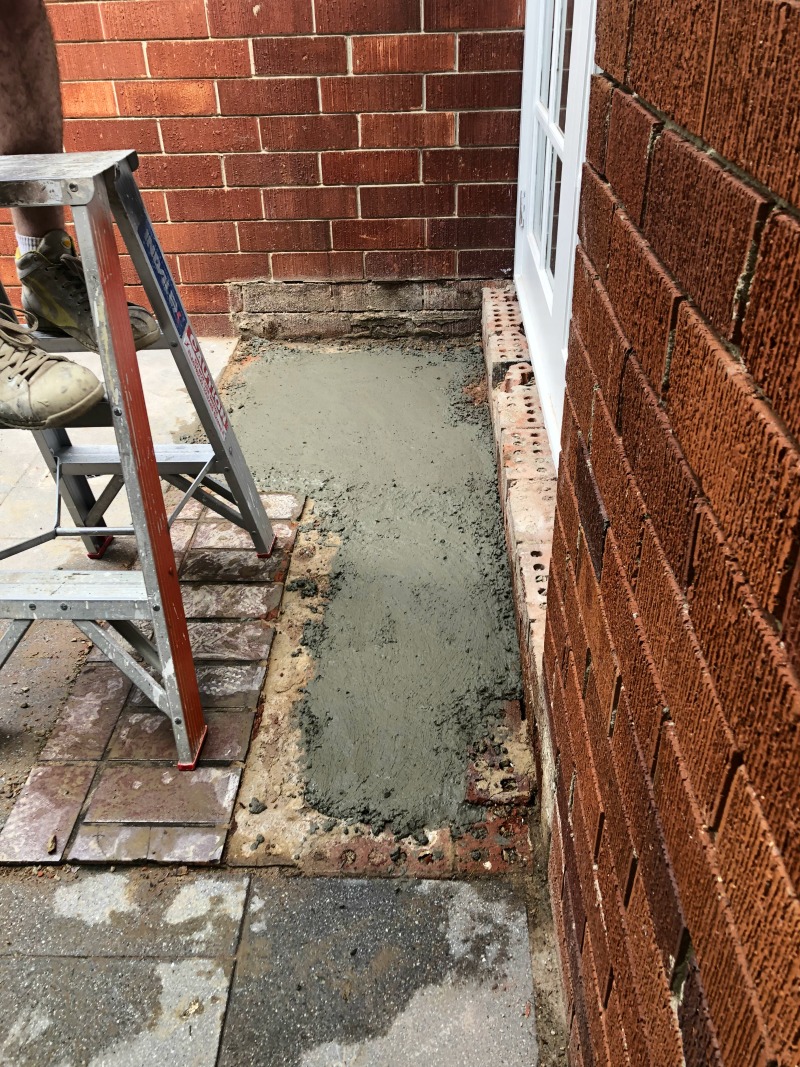 You also don't want a high step from your back door down to your al fresco when you have kids; it's just asking for trouble. I am so happy to no longer have to worry about anyone tripping off the back step and falling flat on their face!
While all this was happening, we also had our favourite painters from BK Decor painting all the external trim of our house. All the trades managed to work around each other beautifully! I needn't have worried about them getting in each other's way or holding each other up!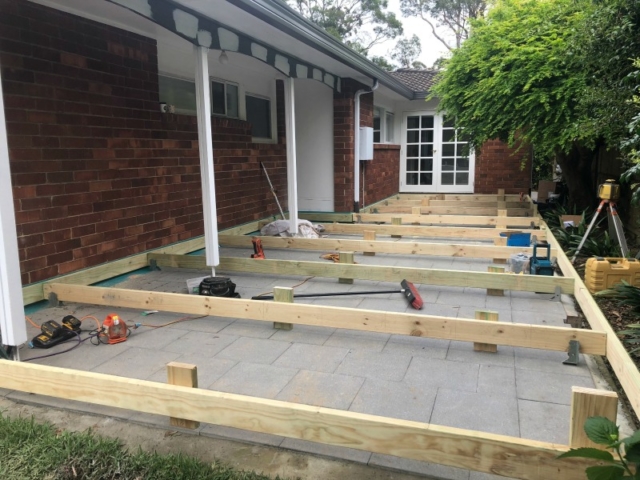 Next, the timber frame, which was cut to size on site, went in. There was much measuring and cutting of timber and it all looked so pleasingly at right angles! Urban Arch explained that installing on top of pavers with good drainage was actually an excellent base for a deck. We decided against having railings installed, which Trex does offer in matching colours, because they weren't really necessary at this height and we wanted to maximise the sense of space.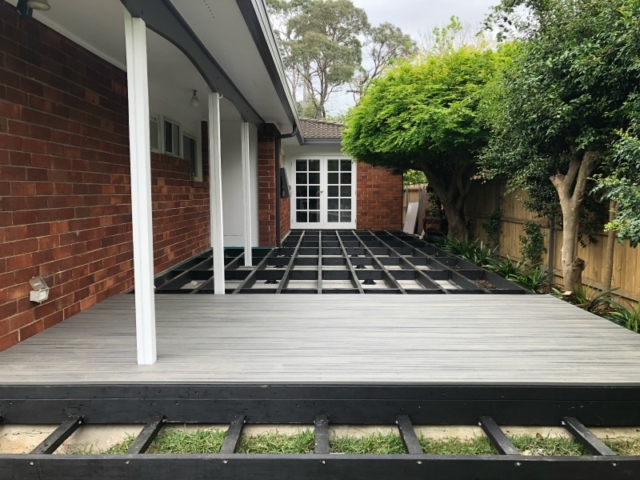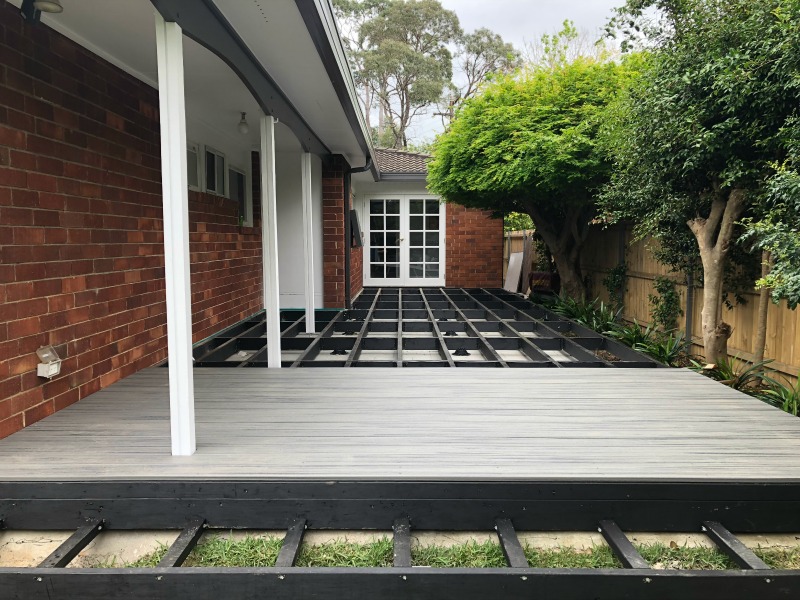 It was really exciting to see the decking go in, and the space suddenly looked so much bigger and fresher, not to mention the fact it was all finally on one level. Yay! It was then I could really appreciate I'd chosen the right colour in the grey-toned Trex Island Mist, which I'm delighted with and everyone comments on!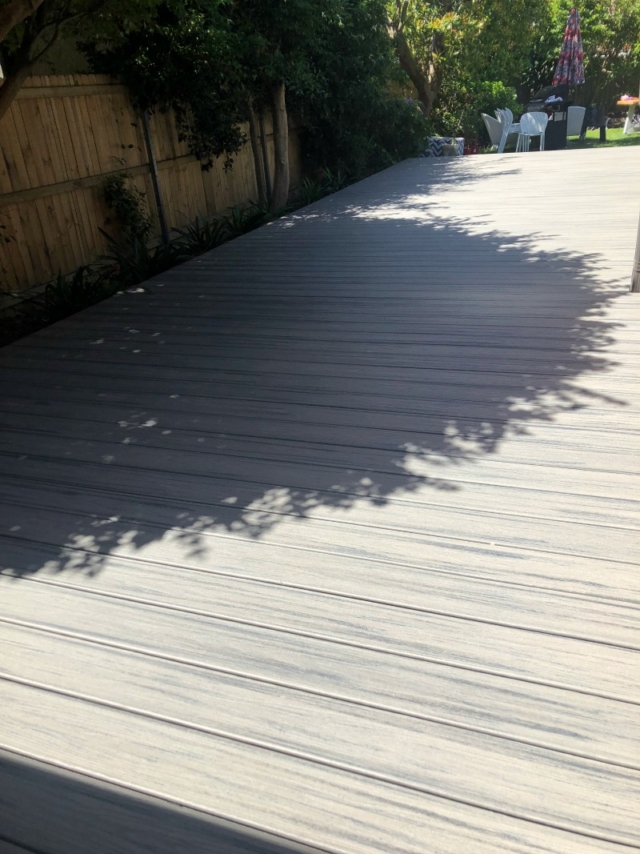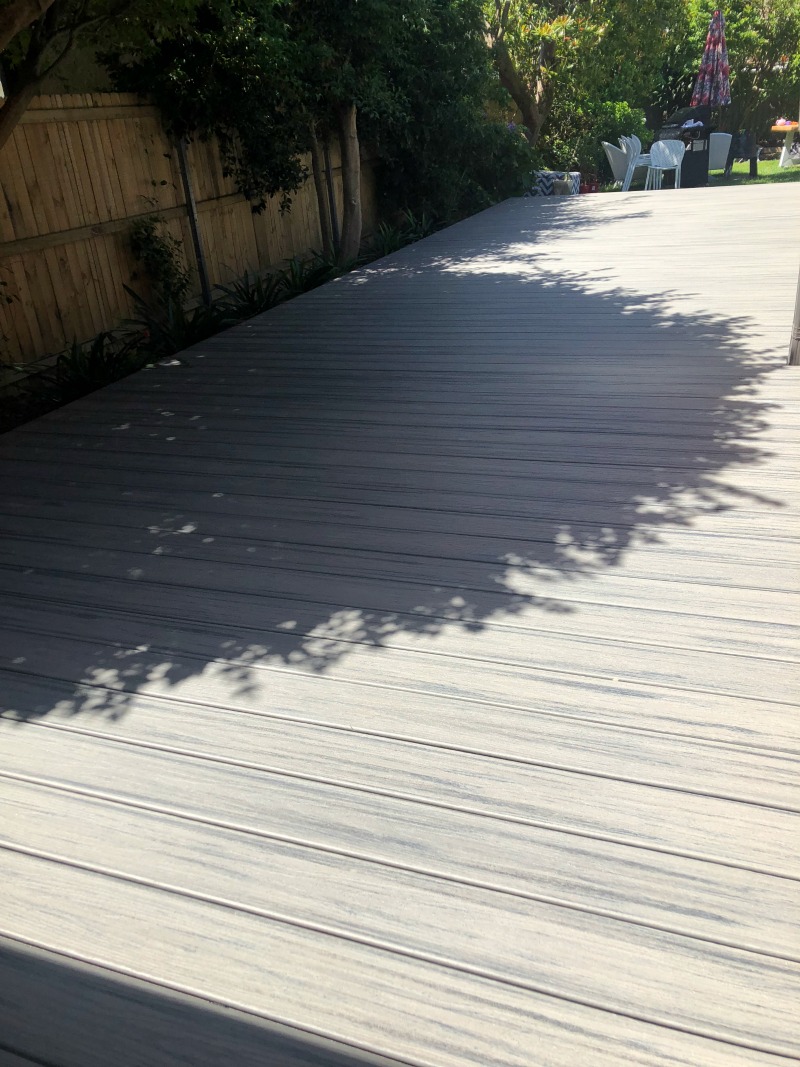 I don't want to share the entire transformation with you just yet (that's coming next week, post-photoshoot) so these glimpses are just a teaser! Suffice to say we are thrilled and so impressed by and grateful for the great job done by Urban Arch and the amazing end result using Trex composite decking. You're going to be super impressed when you see the finished look!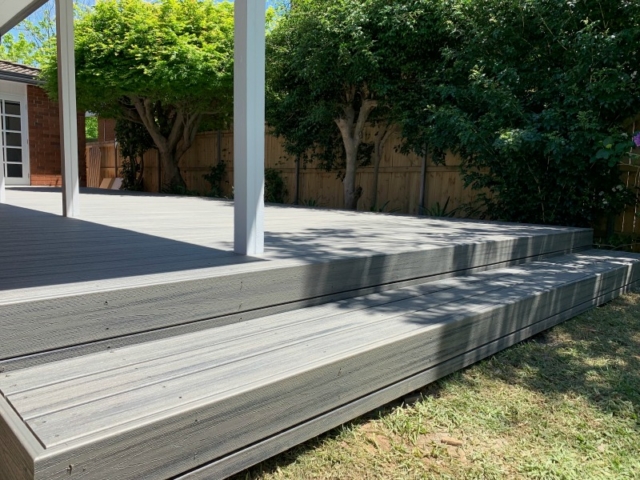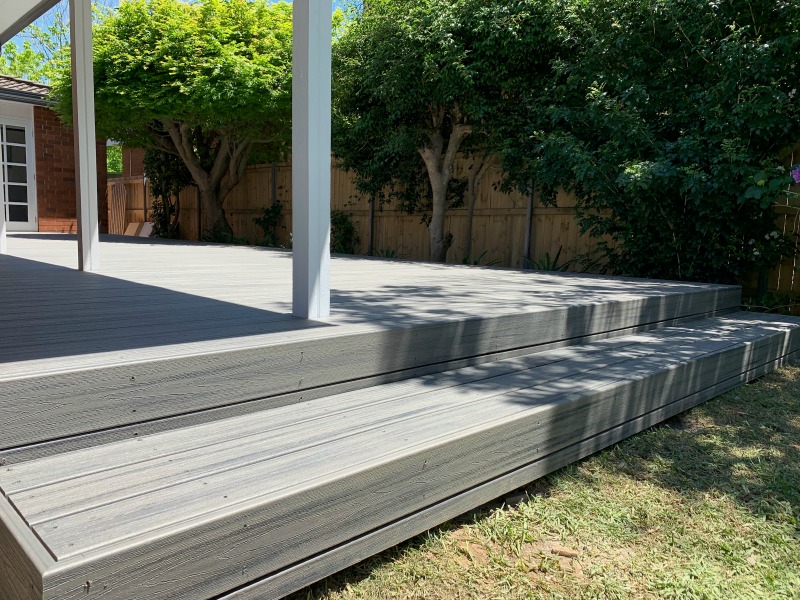 Make sure you come back next week to see it all! And if you have any questions, please ask them in the comments.
Disclaimer: My deck was supplied to me by Trex in exchange for coverage on this website, though this is an honest review of the product and service.