Having worked in some rather tired looking offices, I can confidently say that working in a beautiful space can make all the difference! And it turns out I'm not alone in this thought, with the fashion duo behind Sabo Skirt, Thessy Kouzoukas and Yiota Karalouka, having recently renovated their own office to create a space that is both beautiful and functional.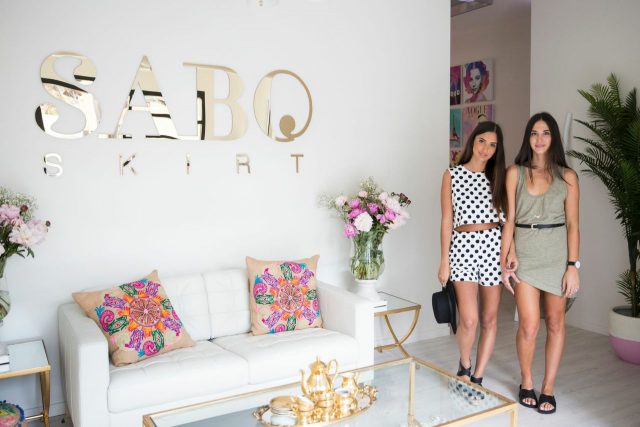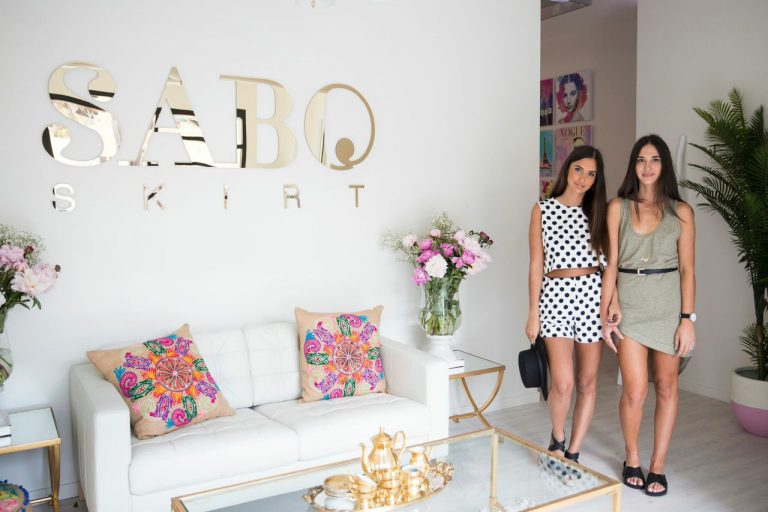 "We all work fairly long hours so it was important for us to have a workspace that is comfortable and inspiring," explains Thessy. "We find that when our surroundings are beautiful, everyone feels more motivated to achieve better and bigger things."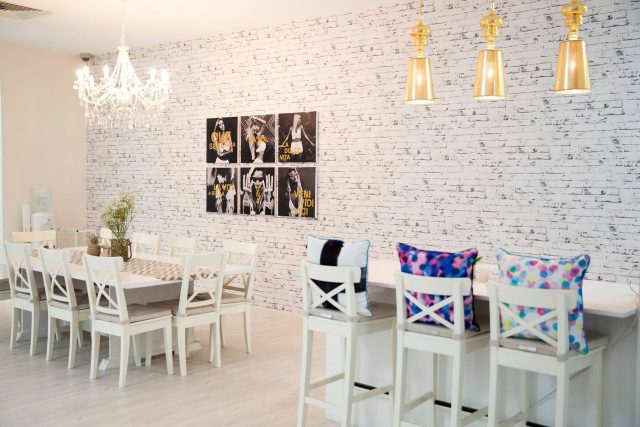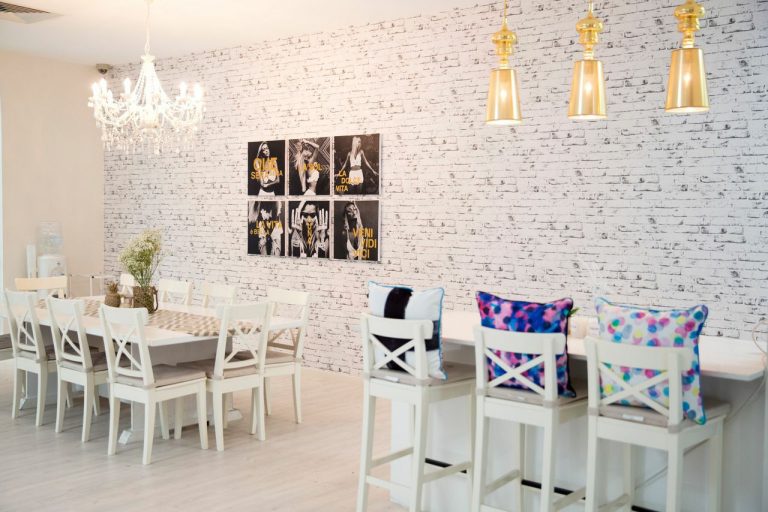 Situated in the industrial precinct of Brisbane, the office was bought with the vision to re-model in mind. "The Sabo Skirt aesthetic hugely inspired us," says Yiota. "We wanted to inject this aesthetic into our daily workspace, including bright colours with clean backdrops. It's basically a white and gold wonderland with gorgeous feature walls, gold accents, flowers and a full glass wall, which lets plenty of sunlight in and gives us an extensive outlook of the warehouse area."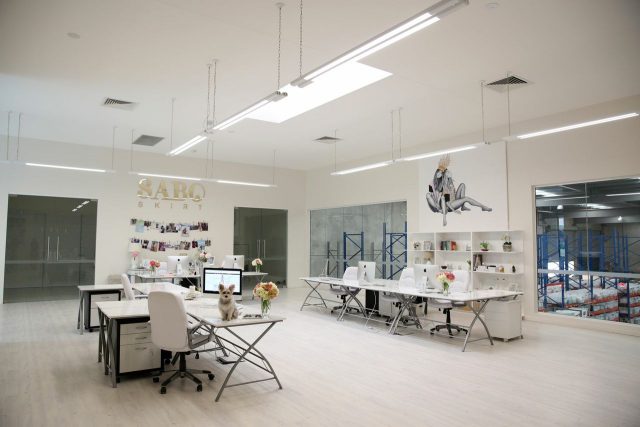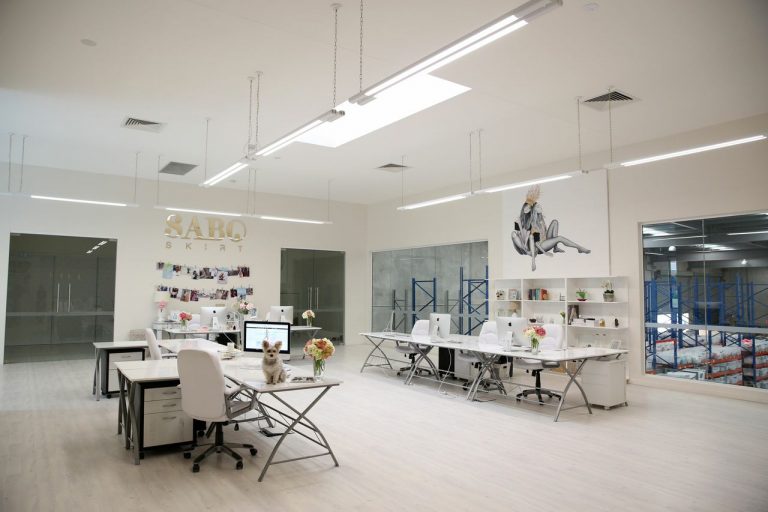 Designed by the girls themselves, they chose not to get external help, knowing they understood the Sabo Skirt style best. Aiming to create a comfortable working environment with plenty of natural light as well as a fully functional kitchen, they began the design process by determining what aspects of an office their workspace required and also getting any special requests from their staff. "Once we had a list of what the space needed, we began knocking down walls and bringing everything back to basics," explains Thessy. "Our decorative vision started with a clean, white workspace and we then added lots of colourful accents. Each corner has its own theme, a different aspect of Sabo Skirt injected into each area."
With the space very multipurpose, the girls believe their business now runs much smoother, thanks to everyone being based on the one beautifully designed site. "We use the space for all aspects of Sabo Skirt," says Thessy. "We can see the warehouse through the large glass window, we take Instagram photos in the reception area for our 1.1 million followers and we have our operations and creative teams on site working in the main room. We're so happy with how it turned out."
Shop at Sabo Skirt.