This is an edited extract from The Poetry of Spaces by Sarah Andrews, published by Hardie Grant Books and out now.
Factoria VII, Adelaide Hills
I've adored this space for many years, coming across it after following its owners' store, Poet's Ode in the Adelaide Hills, which stocked the most delightful things. Handcrafted ceramics, a cushion cover dyed with plant-based dyes, an amazing scent, a vintage oil painting. Everything was simply displayed on old tables or cabinets, and classes, often by local makers, and exhibitions were held in a big room out the back. There was such a calm yet quietly thrilling feeling about Poet's Ode; it was created with such conviction for the simple, beautiful and rare things, and I always got the sense that they got as much out of their finds as all their customers did.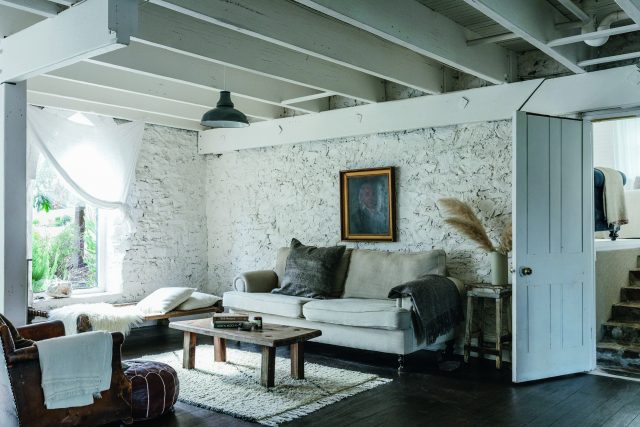 That sense of calm and conviction carries through to the house they lived in in a village in the Hills. It was built in the 1870s as a bacon factory (who knew such a thing existed!), and while anyone else might have been tempted to knock the industrial beginnings out of the building to turn it into a home, what I love about the approach to this space is its celebration of simplicity.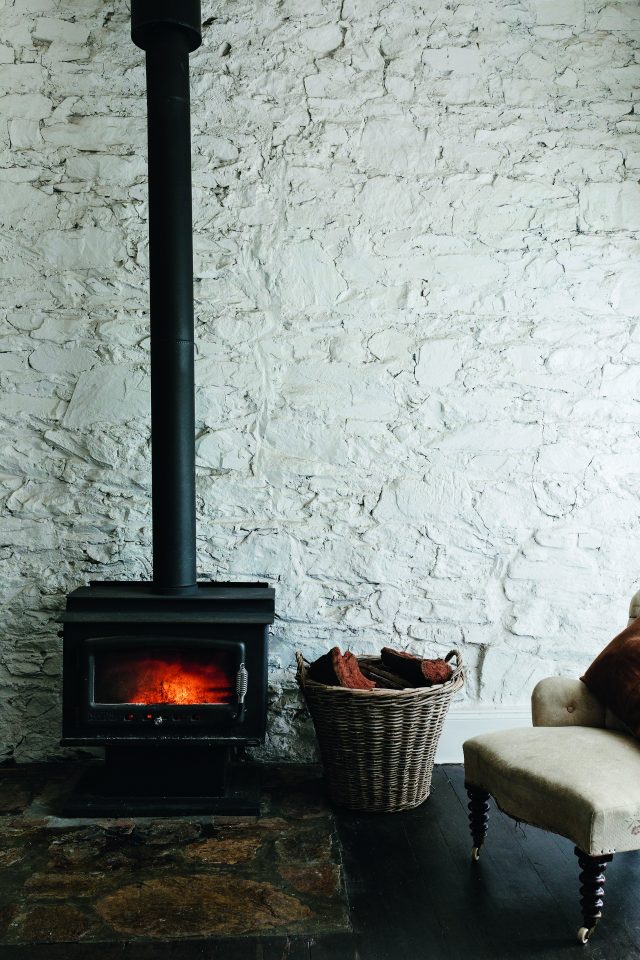 Just letting a beautiful thing be a beautiful thing. Sounds so basic, but it's rare to find in this world where everyone is eager to put their stamp on things and bring them into line with what everyone else is doing.
The balance between the house itself, and the family that lives inside is, to me, a symphony. The home's rough stone walls, its timber beams. Sitting perfectly besides what has been found, treasured, restored, curated, collected and foraged.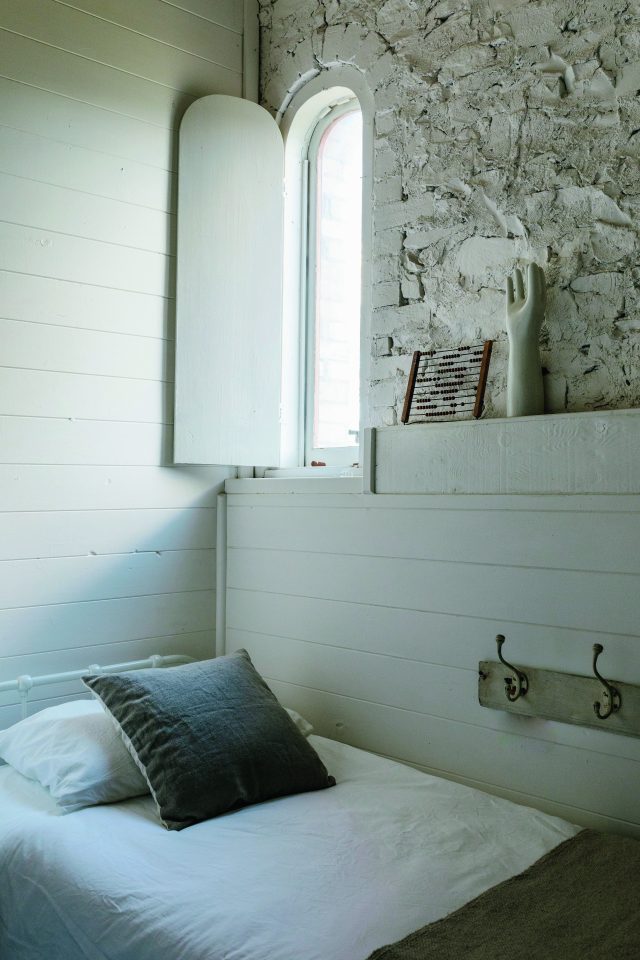 What I love, too, is that the owners have known when to stop with their own belongings and let the space continue with its own charm – the lintel above a door is left raw; the jarrah flooring has been stained a dark colour; the stoves and flues are black and utilitarian. And there's an industrial-style bench in the kitchen, inspired by the building's previous use as a factory.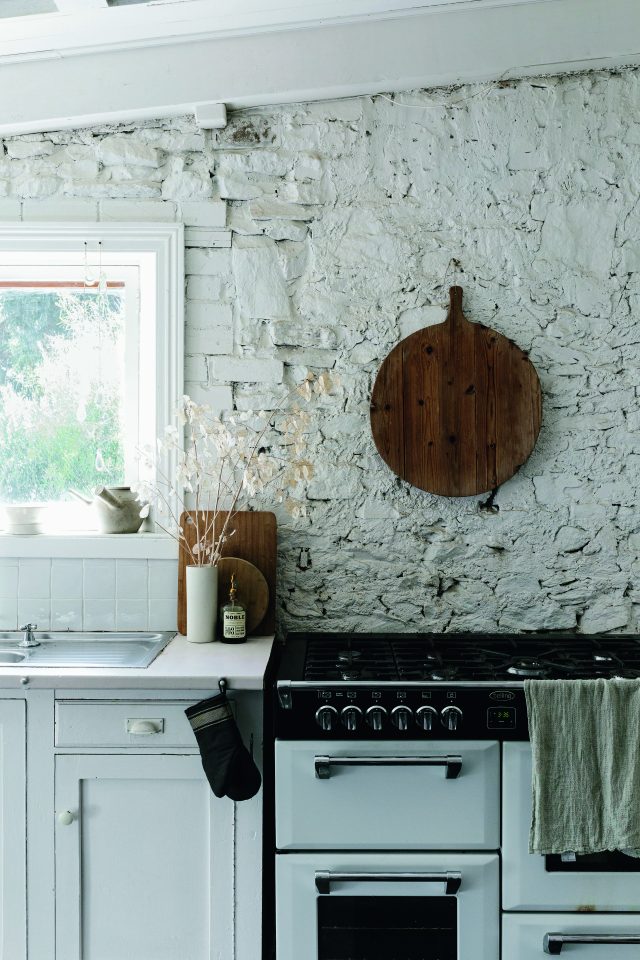 The simple approach is refreshing – the vintage paintings, without frames, hanging on bulldog clips, curling at the edges. I think about how different this house would be if it were filled with perfection. Polished golden frames. Mirror-finished antiques, pin straight built-in modern kitchen.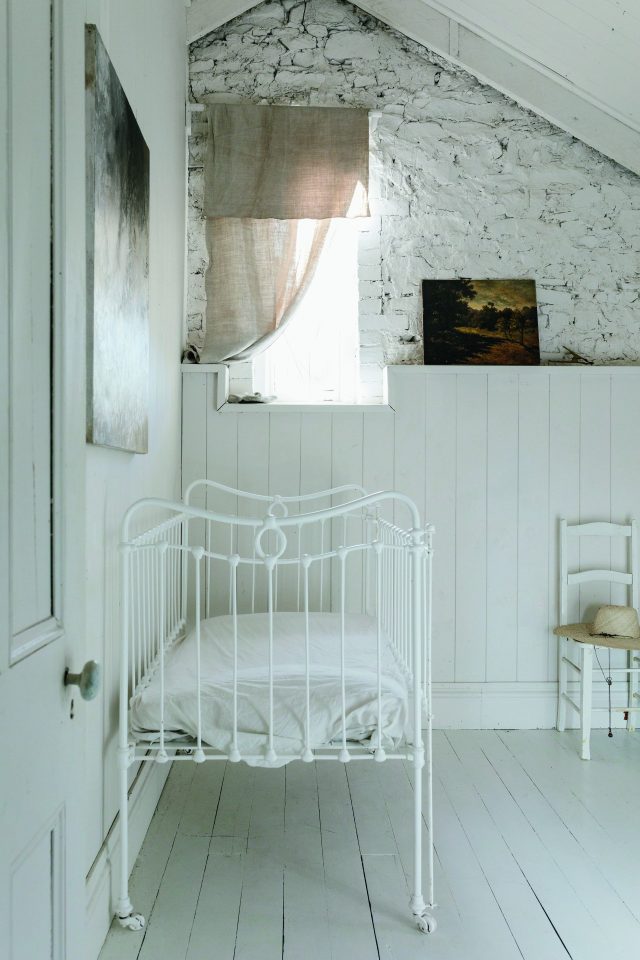 Here, there's a story in every corner that makes me want to linger. The commitment to honesty follows through to the window coverings – fabric draped over a pole or pinned to rafters and knotted, or a painted shutter, shaped to follow the curve of the window. I can't tell you how happy it makes me just looking at such unadorned beauty.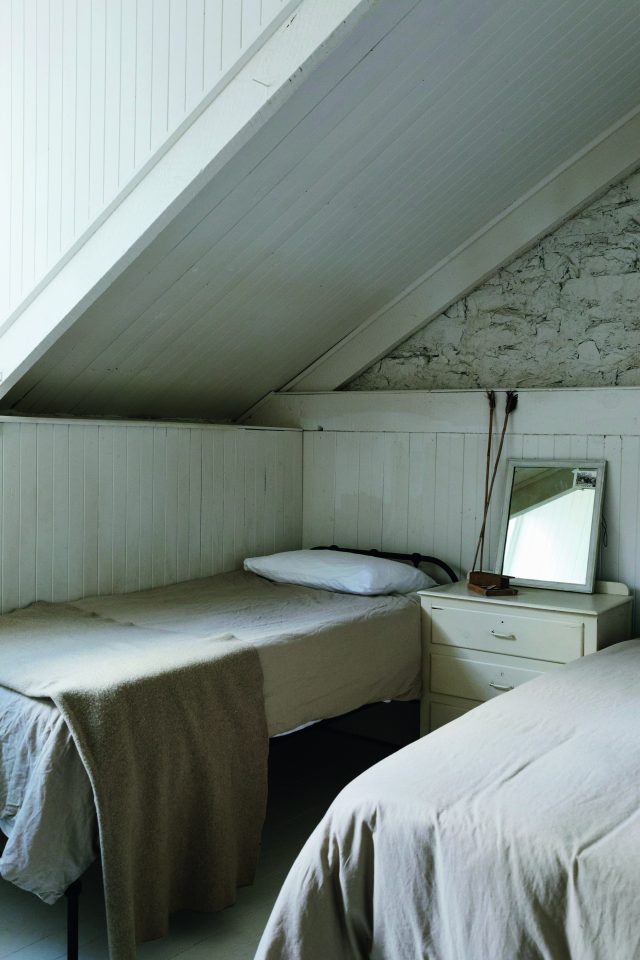 Every now and then there's a surprise – the vintage sofa restored in deep blue velvet is unexpected, making it even more curious. Most furniture and bits and pieces had, at some point, been at Poet's Ode – I believe it's a good thing to use what you have, as much as possible. The owners had probably not expected to be living with pieces they had curated for the shop, and perhaps a blue velvet sofa may not have been their first choice, but it works brilliantly here.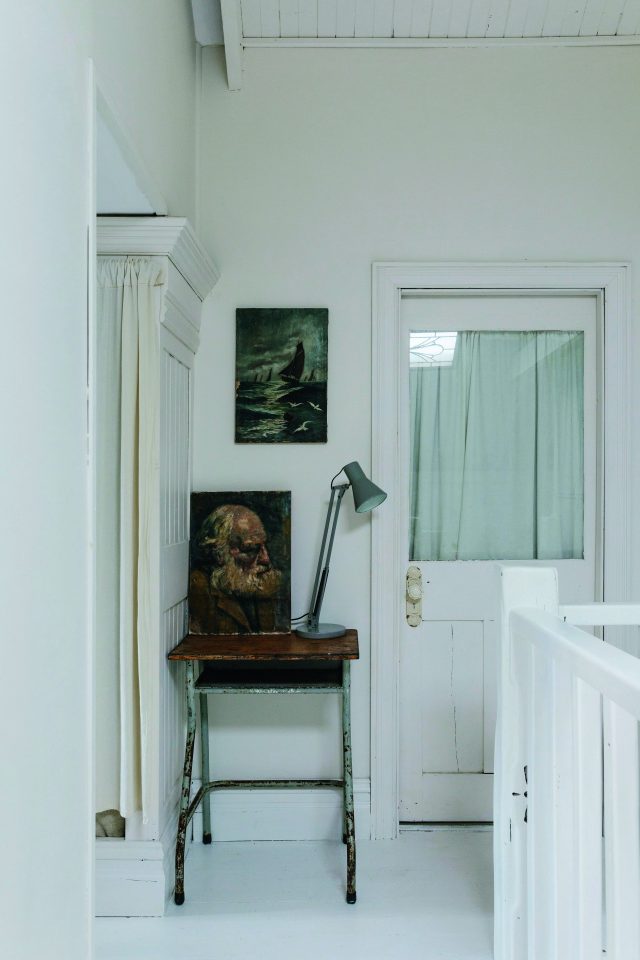 I wanted to show you this home for its sense of conviction to celebrate what it is, what the owners treasure. I admire their sense of balance and restraint. The result is a home that will be forever beautiful. Forever a respite from all that is overwhelming about a fast paced, over-saturated life.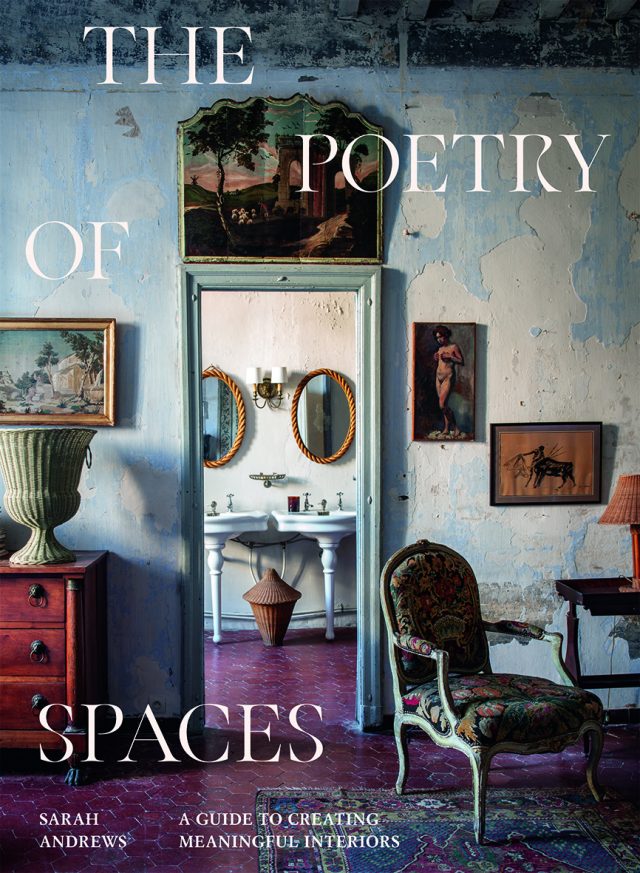 The Poetry of Spaces is out now, published by Hardie Grant Books, RRP $65.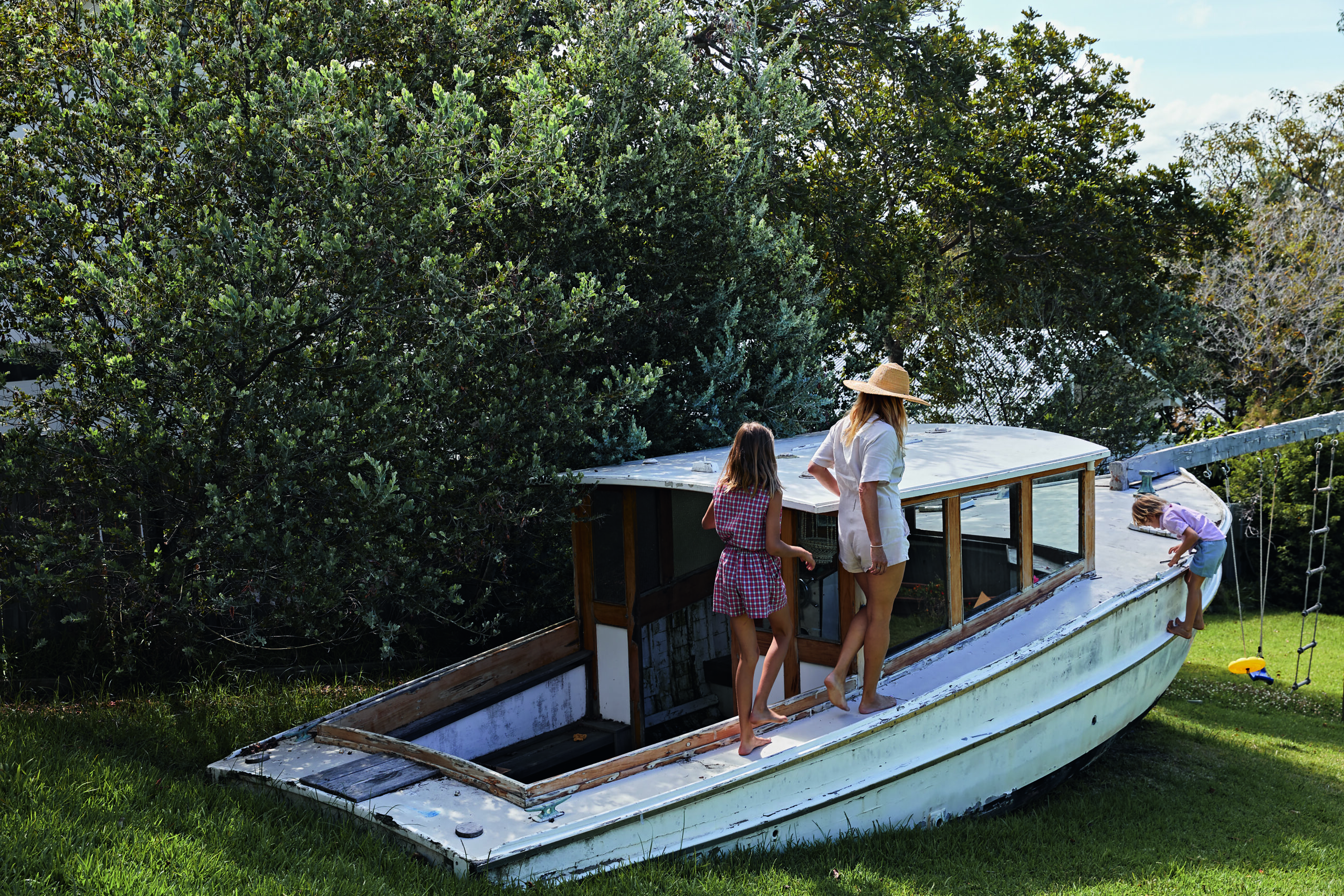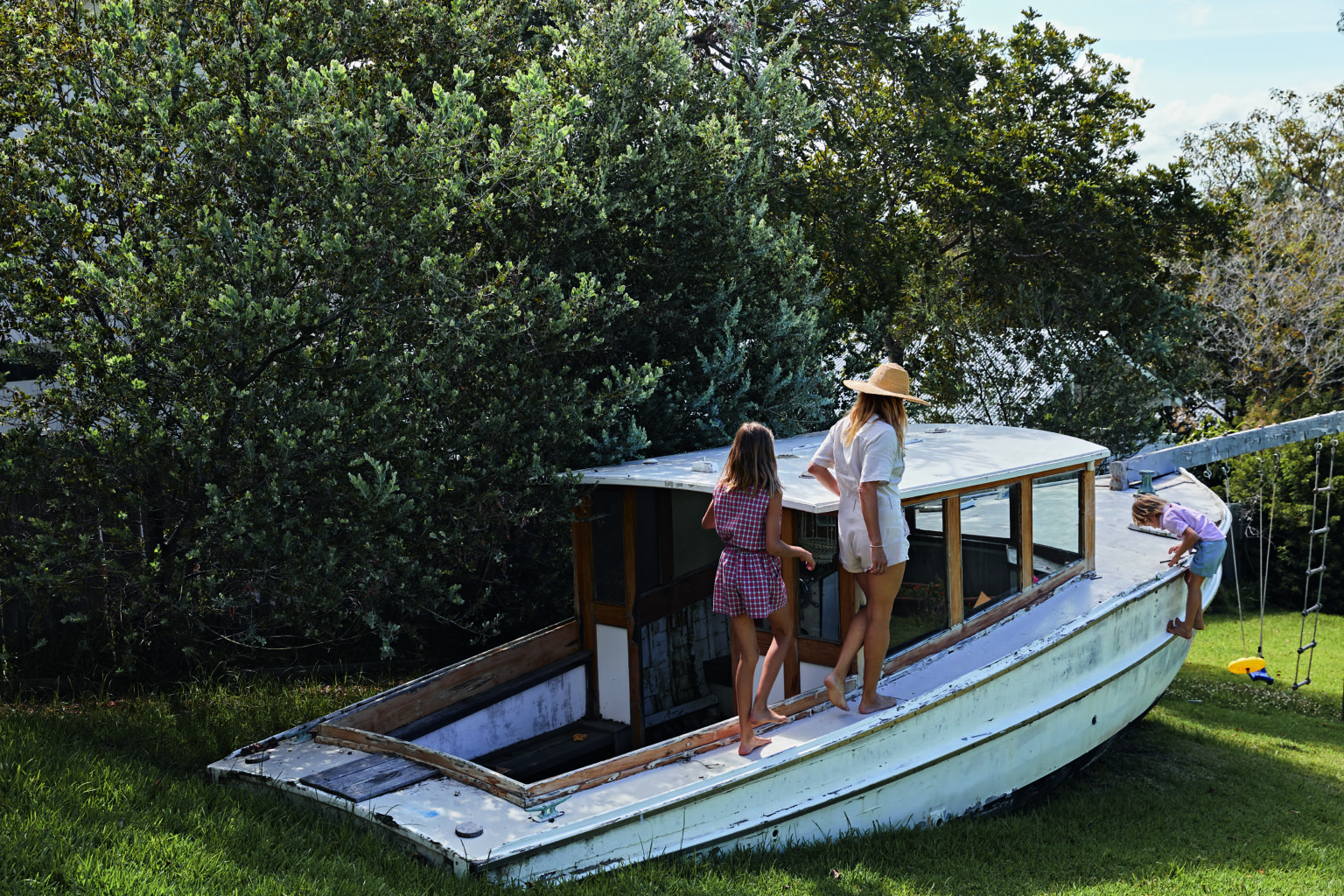 A Byron Bay 'new old house' filled with playful moments
There are pockets within Byron town where creativity and community come together as a welcoming gesture. …