Renovating a bathroom is not cheap! So give yours a more affordable update with these seven trendy bathroom accessories.
Sleek and minimal, the Norm Bathroom Set ($865) is designed by Copenhagen-based Norm Architects. Featuring modern and clean lines, this set is sure to suit any contemporary bathroom. Made from steel and plastic, the set includes a pedal bin, container, soap pump, toilet brush and toothbrush holder.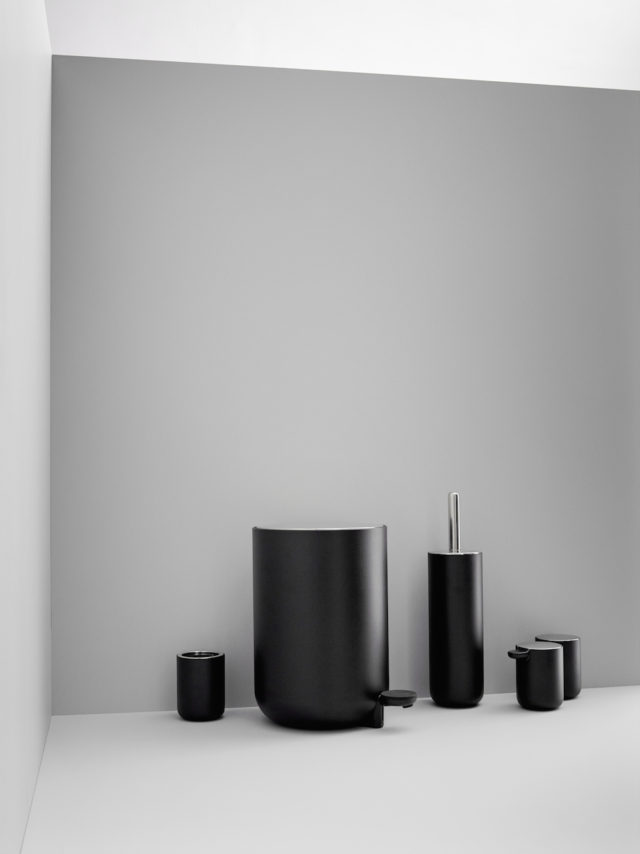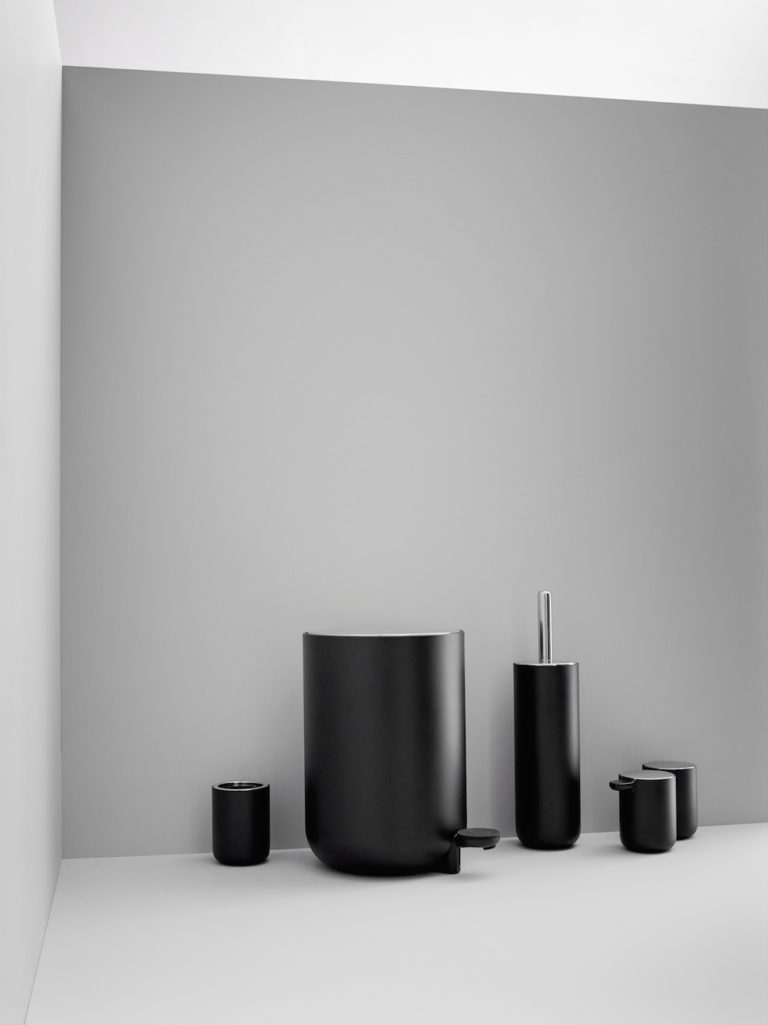 The quirky Tooth Brush Holder by Outliving provides just the right amount of fun to the bathroom. Made of delicate ceramic glazed in either white, silver or gold it retails for $29.95.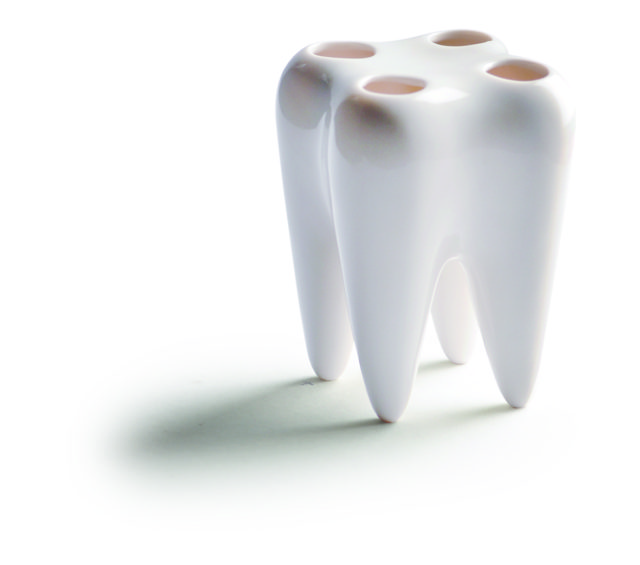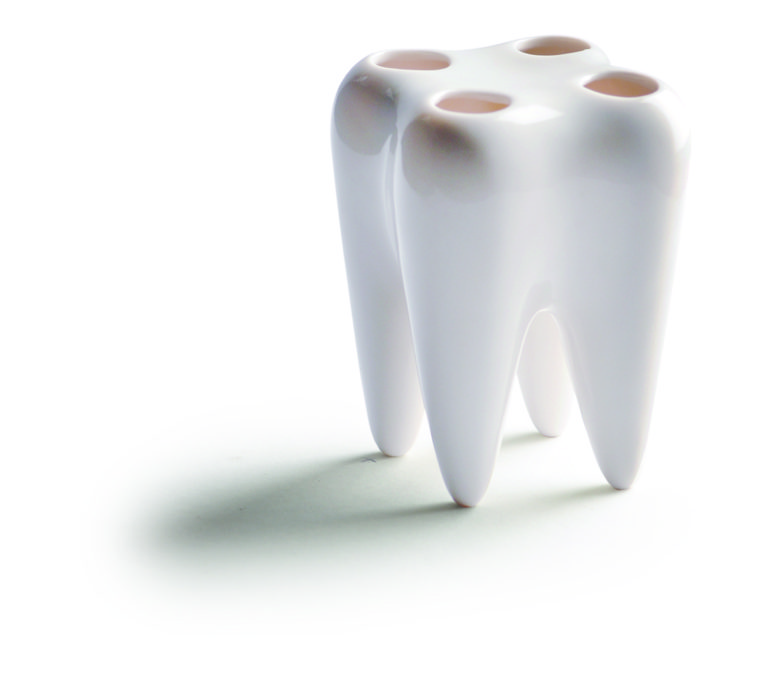 Gridy Me Mirror ($242) is one of the results of Menu's new strategy to collaborate with some of the most talented designers in the world, in this case Wilhelm Grieg Teisner and Lars Olav Dybdal. Simple in its idea and aesthetic but impressive in use, materials and diversity, it features a normal mirror on one side and a copper tone on the other.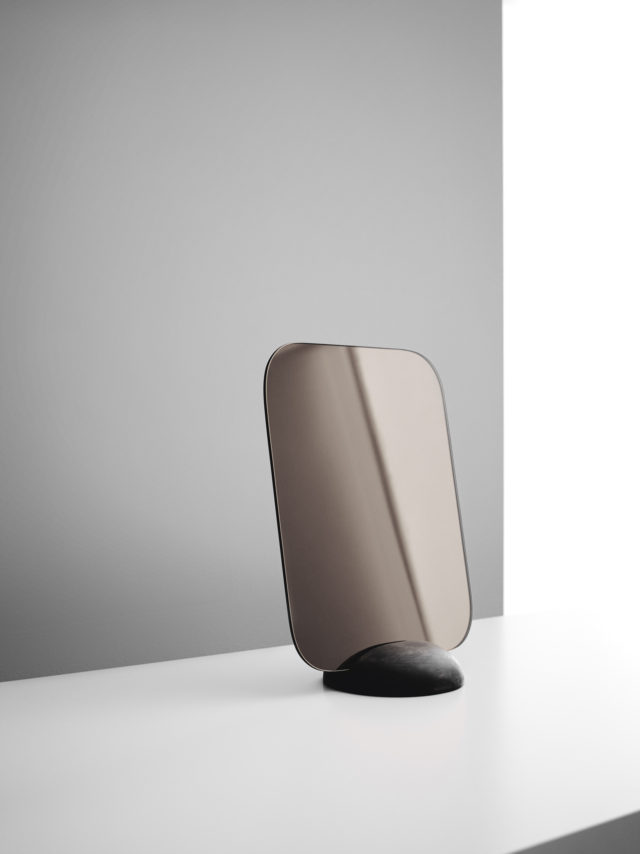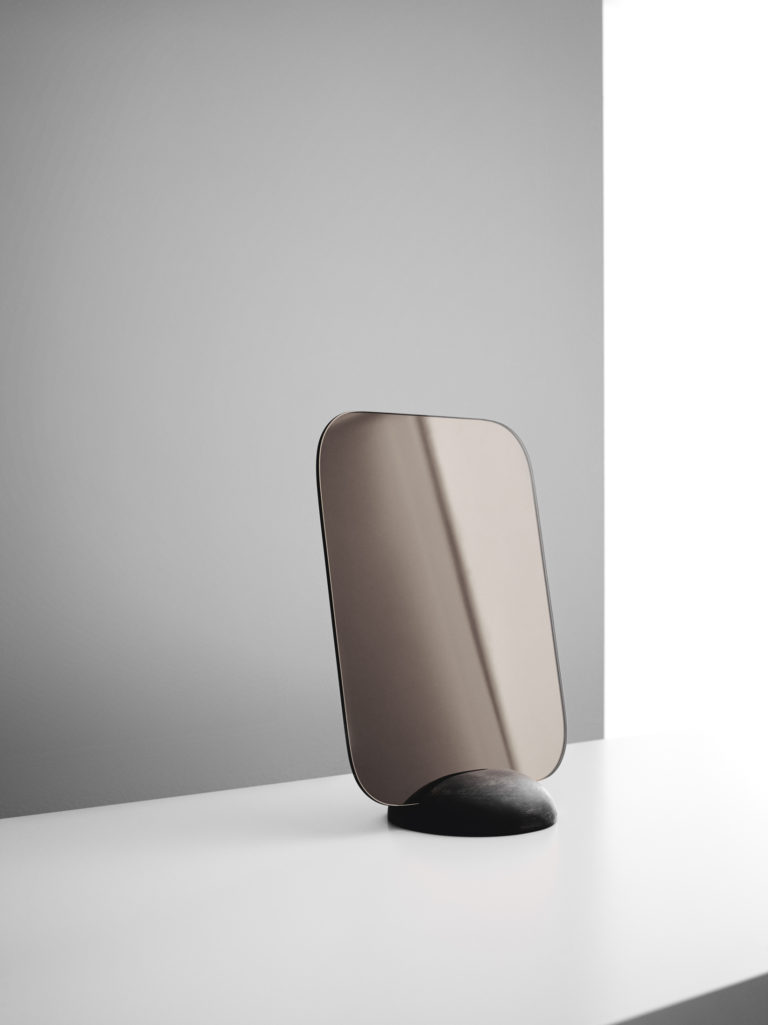 Inspired by an open flower, Lulu Hooks come to full blossom on your wall. Available in five sizes and six finishes, the combination and lay-out is entirely up to you, resulting in every installation being entirely different. They can also be used more traditionally as single items. Winner of the Red Dot Design Award 2010, prices start from $39.95.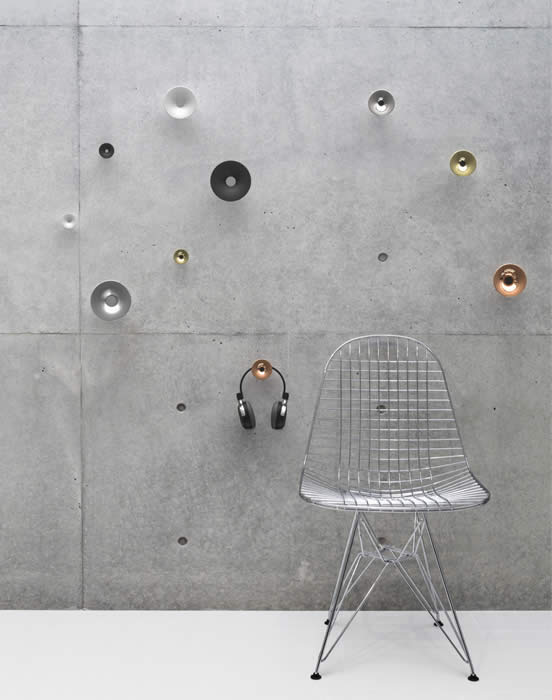 The Bath Towel Ladder ($449.95) is an informal and flexible piece of furniture made for storing towels and accessories in the bathroom, or even clothes in the bedroom and coats in the hallway. Designed by Norm Architects, it is made from powder coated aluminium, oak (light or dark) and leather.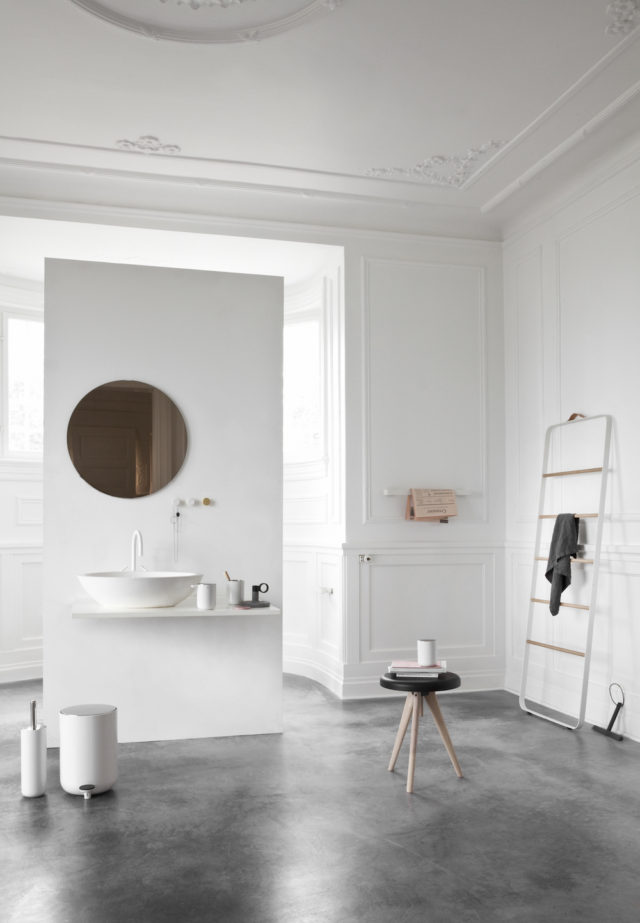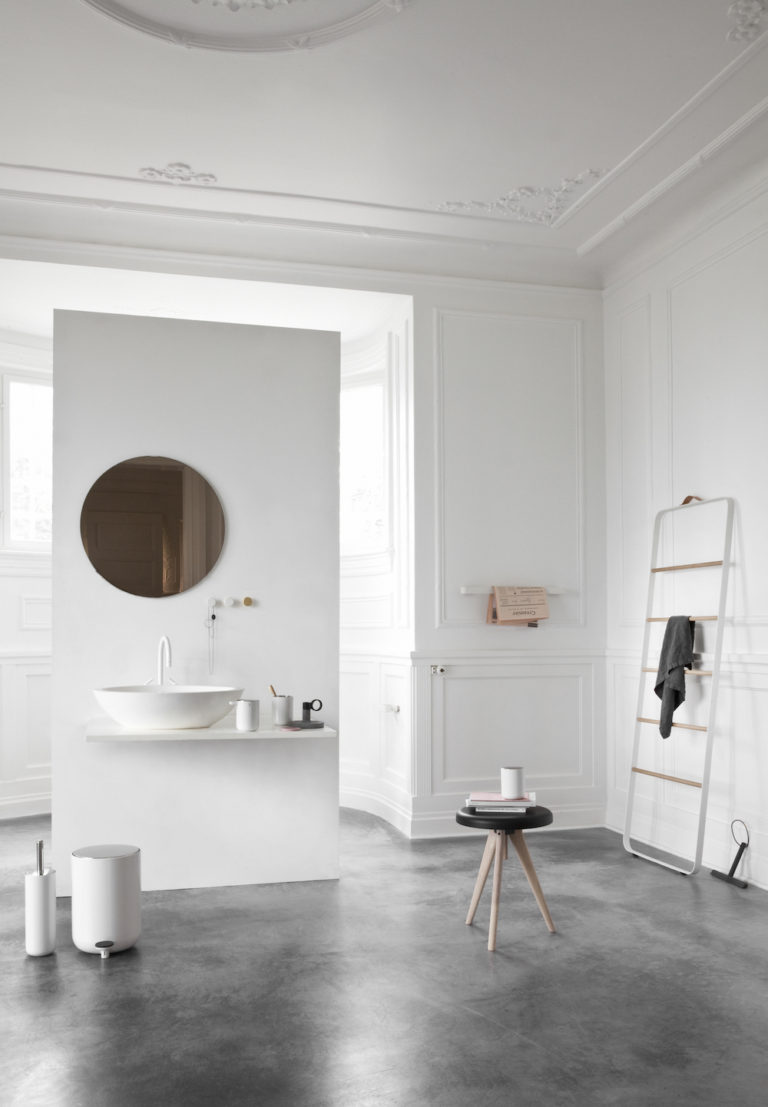 Ian Monty is a local carpenter who designs and supplies these natural Cedar Mats. They are available in three sizes (or custom upon request) and are perfect for wet areas such as outdoor showers. Prices start from $200.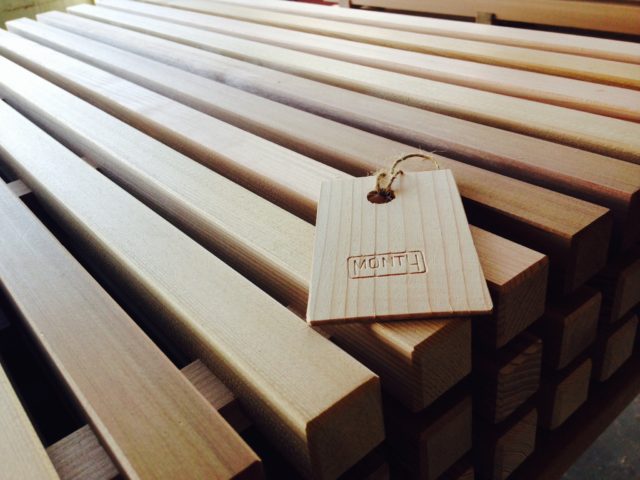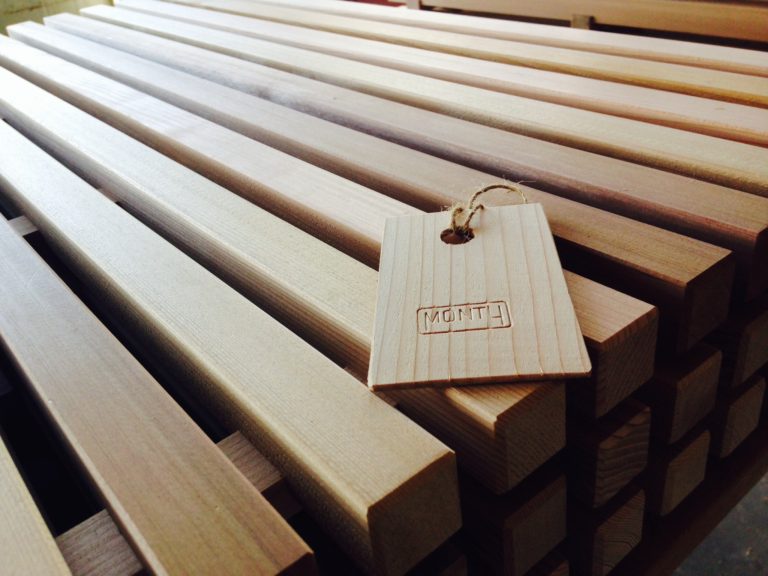 Available in two sizes the Tombolo Bath Rack is a contemporary rack available in oak or walnut laminate. With distinctive cut-outs for a towel and glasses, prices start from $545.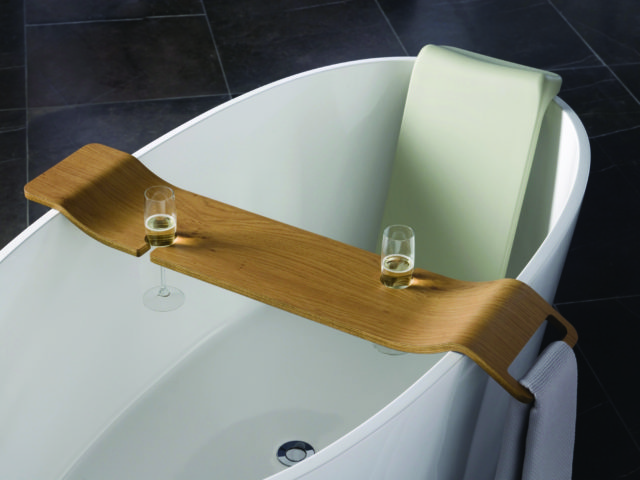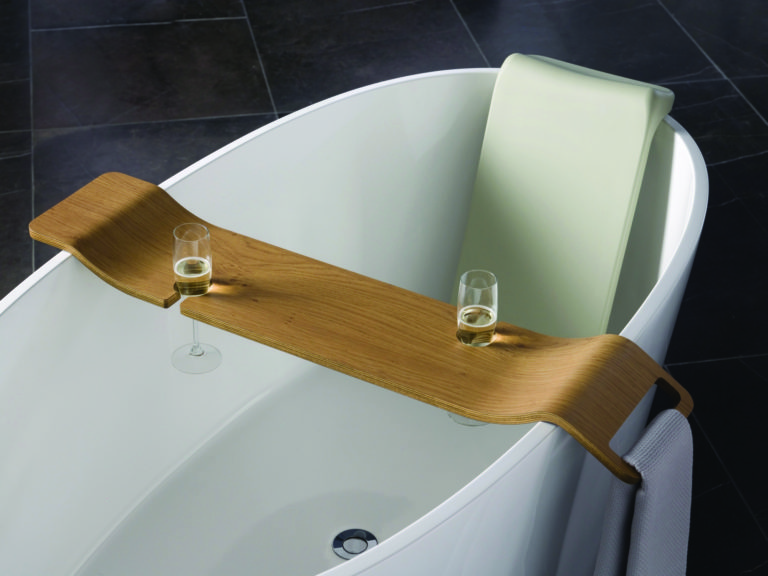 We hope you liked this list. Let us know what you'd add!