Replicas are absolutely everywhere, and when you're under the impression that the real thing costs an arm and a leg… well I don't exactly blame some of you for going with the cheap option. However, sometimes the real deal isn't actually that exy and when they last a lifetime (versus a year or two) and support the actual mastermind who created the design, it may just be worth investing. Below we fill you in on how much seven commonly copied pieces of furniture actually cost. And some are less than you'd think!
At $220, the familiar Componibili 3 Round (front left in the image below) available through Space Furniture, is surprisingly affordable. Coming in many colours and configurations, the 30-year-old design from Kartell is flexible, functional and practical. Slotting into any home setting, be it the bathroom, bedroom, kitchen or living room, it is also displayed at The Museum of Modern Art in New York and at the George Pompidou Centre in Paris.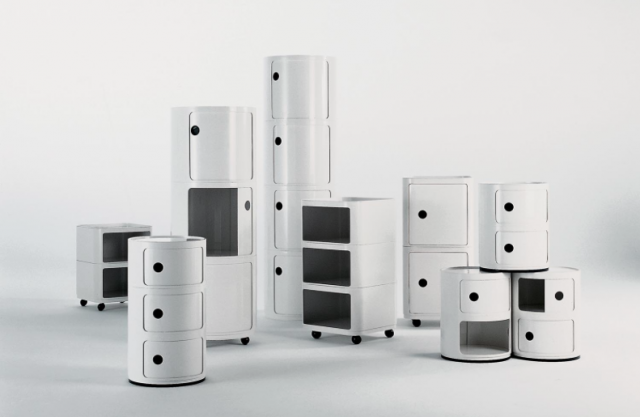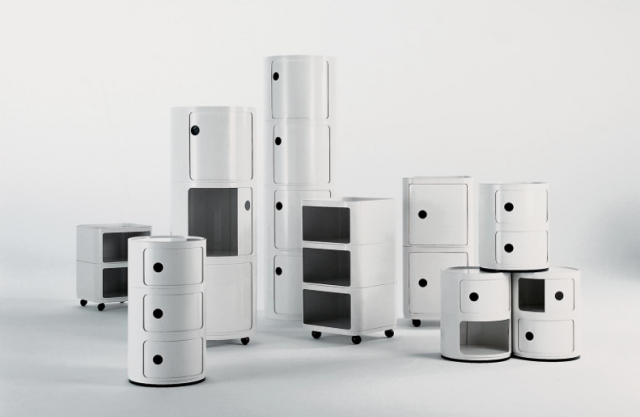 Originally designed for Carl Hansen & Son in 1949, the CH24 Wishbone Chair (Jen's favourite) is a light, sculptural dining chair that is also suitable for relaxed sitting away from the table. The seat is hand-woven in paper cord (unbleached/natural or black) and the frame is available in a variety of hardwoods and coloured finishes. Prices start at $1,100 per chair, and can be purchased through Cult Design.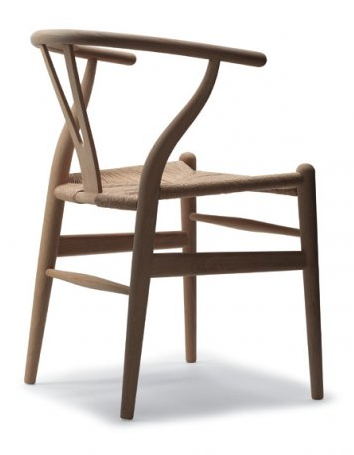 Not convinced it's worth it? See how much work goes into one chair in this video and you may change your mind!
The Adnet Mirror by Gubi is the epitome of luxury. Designed in the '50s, the distinctive, round leather mirror with equestrian-inspired detailing comes in three sizes and three strap colours (black, olive or brown). Available from Cult Design, prices start at $1,020.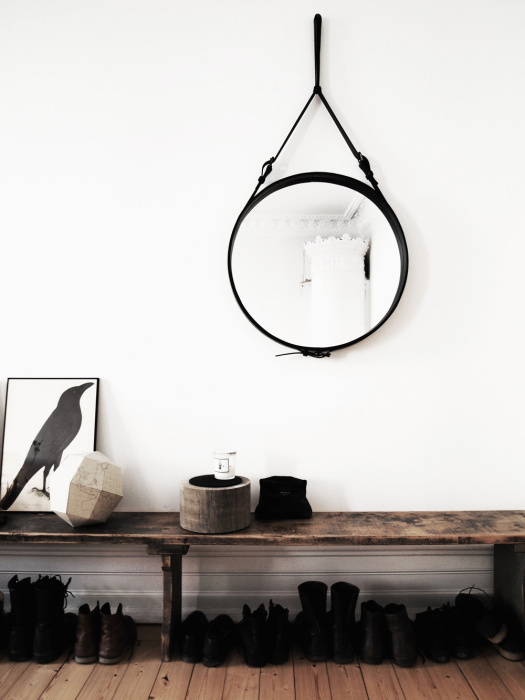 Originally designed for exterior use in French bistros, the Tolix Stool 65cm is perfect for breakfast bars (though we're a little sick of seeing replicas everywhere on account of how mass produced and cheap they've become). With a rigid stackable design, lending itself to a variety of applications, it comes in a large range of finishes and colours. Available through Thonet, prices start at $390. And the real deal is so much nicer and less disposable!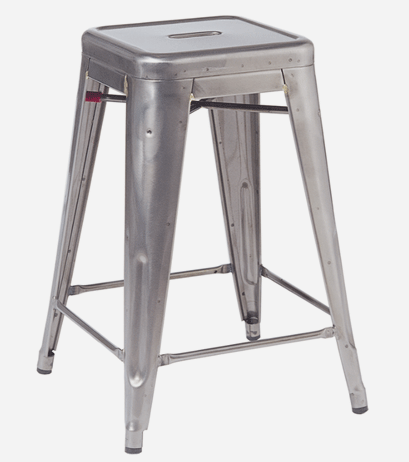 A classic piece of mid-century furniture, the Eames Moulded Plastic Side Chair with Eiffel Base DSR ($615) from Living Edge is as stylish and useful today as when it was designed in 1950. The organic shape and sophisticated lines of the chair, with the streamlined Eiffel Tower wire base, work anywhere in the home. The shell seat has a high, flexible back, a deep seat pocket and a waterfall front edge, so you can sit comfortably even for extended periods. A multitude of colour choices can be paired with a chrome, black or white base. Beware the cheap replicas whose screws fall out. Many are actually quite dangerous!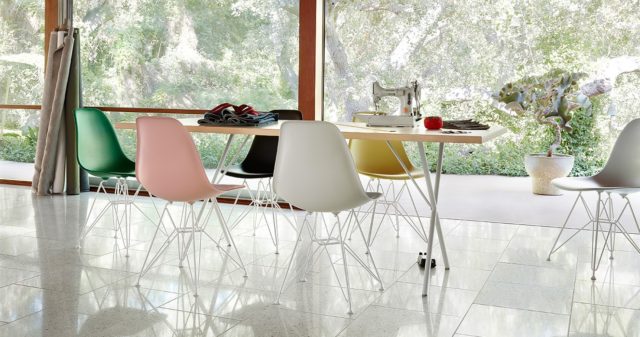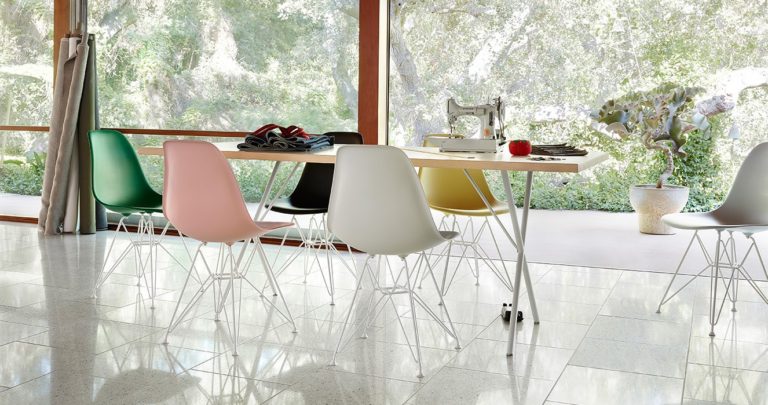 Widely considered one of the most significant designs of the 20th century, the Eames Classic Lounge & Ottoman also comes with a significant price tag, $7,990 to be exact! That said, this is a substantial piece of furniture. In continuous production since its introduction in 1956, this timeless design is constructed to last lifetimes. Entirely hand-assembled, the seat is balanced on a five-star, die-cast aluminum base with adjustable stainless steel glides for uneven floors. It is available in a range of finishes from Living Edge.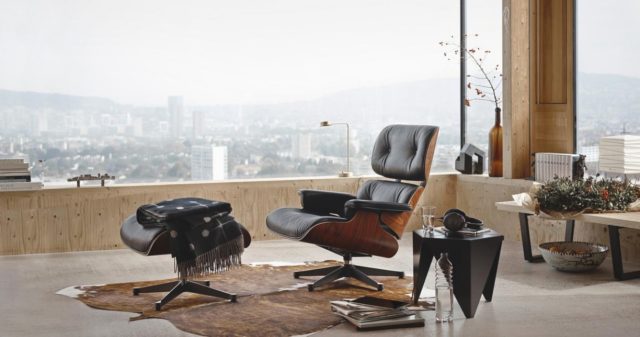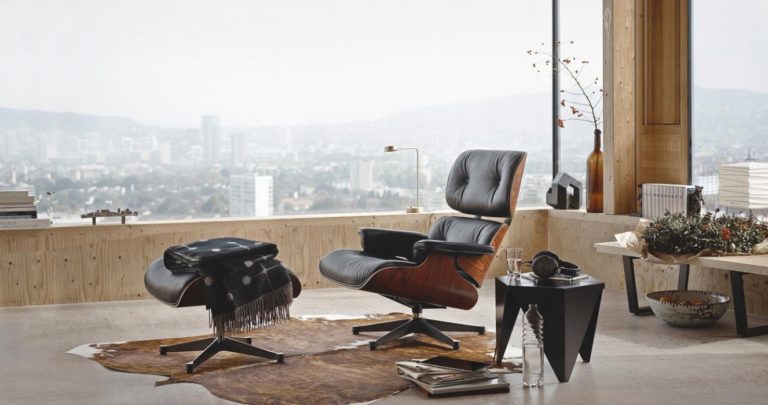 Noguchi himself described his Coffee Table as his best furniture design, no doubt because it is extremely reminiscent of his bronze and marble sculptures of the time. Designed for Vitra, it has a glass tabletop that rests on two identical wooden elements placed at right angles. Available in three finishes from Space Furniture, prices start at $3,470.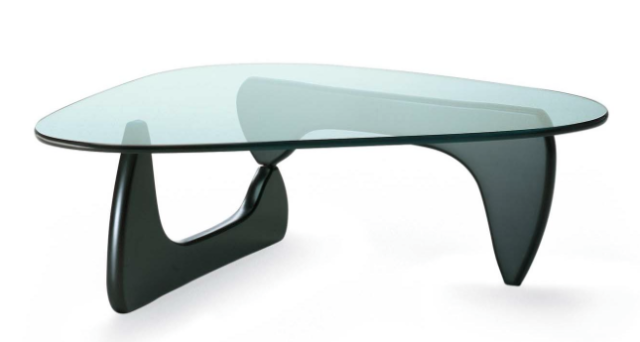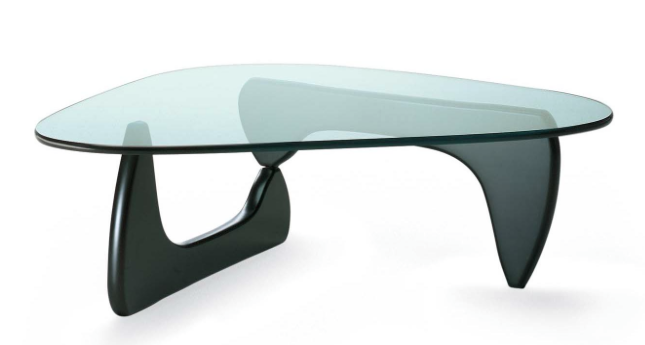 We hope you liked this list. Let us know what you'd add!
[contextly_sidebar id="MQ8SJMlb6r3Ql5OEcvCuOpImsaKm2MLD"]