Interior designer Kelle Howard-Dean of Habitat and Beyond Kids shares these great ideas.
1. I love to create interiors that last, so when designing a space for 'tweens' there's a fine line between something that's too grown up and a space that they will quickly outgrow. One way to achieve a space that will last the distance is to use more mature, geometric patterns for fabrics and keep the wall finishes soft. Typography prints and art are a great way to add colour into the room, and they can easily be changed up over the years.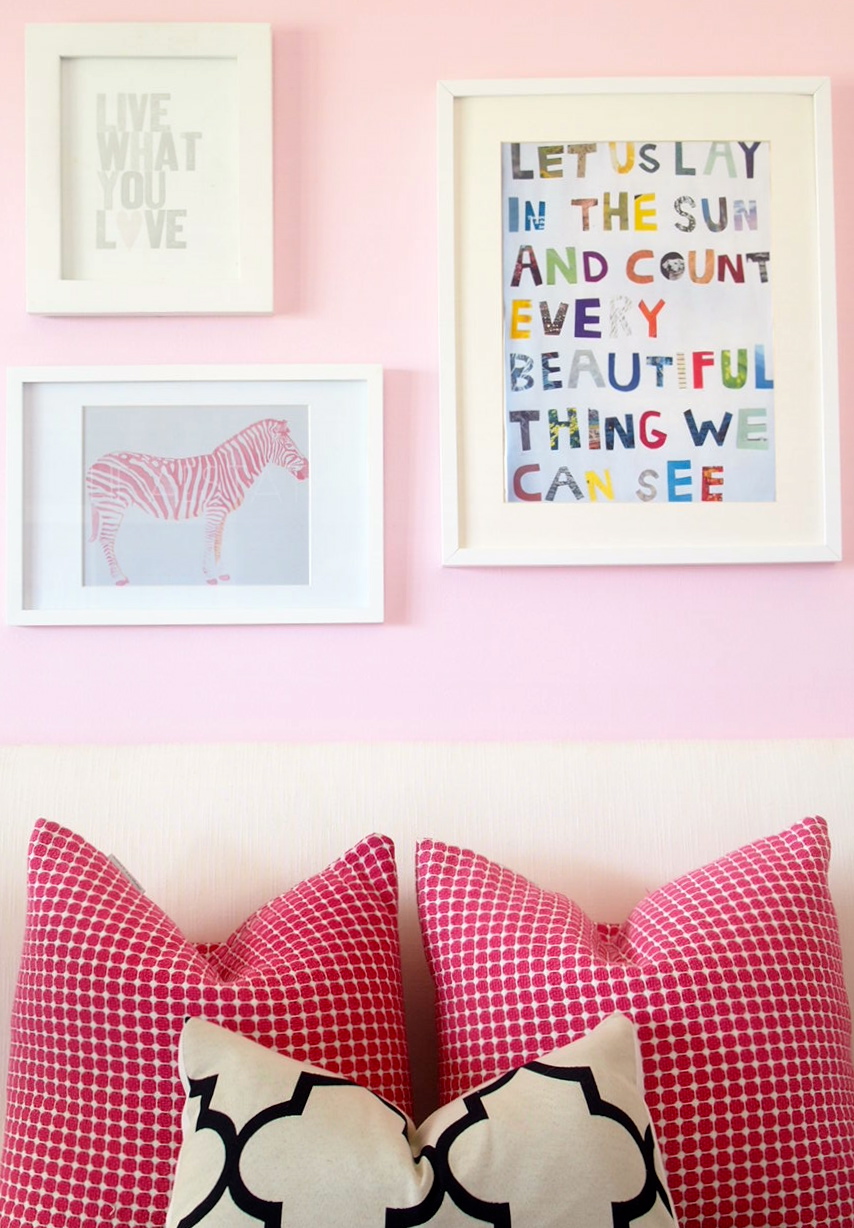 2. Instead of using standard nursery furniture, one way of adding some uniqueness to the room is to think outside the box. This whitewashed buffet has great storage and is the perfect piece to use as a change table. You may already have some great pieces in your home that would lend themselves perfectly to your nursery or children's room with some simple modifications.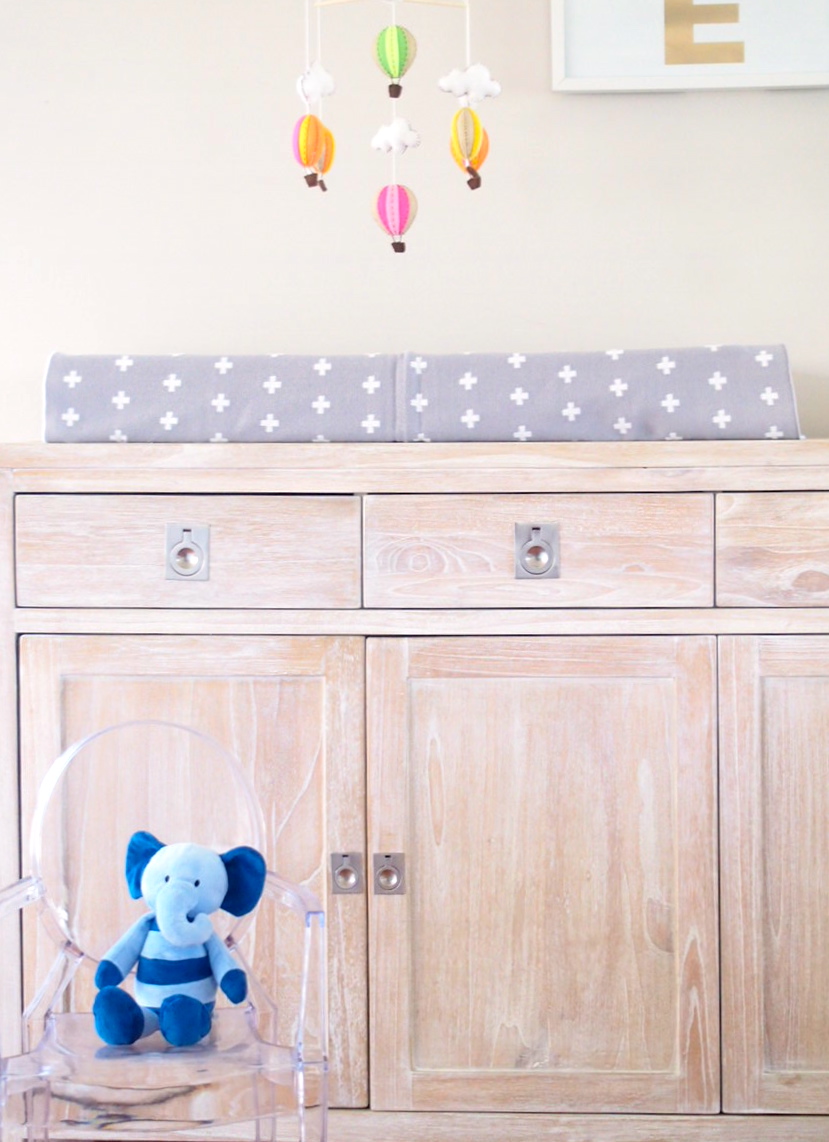 3. I love to have a talking point in each room I design, whether it's a striking wallpaper or a unique idea that makes the room special. This driftwood 'hanging wardrobe' was so easy to make, and is the perfect spot to display your gorgeous baby clothes. It was simply constructed from a long piece of driftwood, some strong fishing wire and two bolts and suspended from a floating shelf!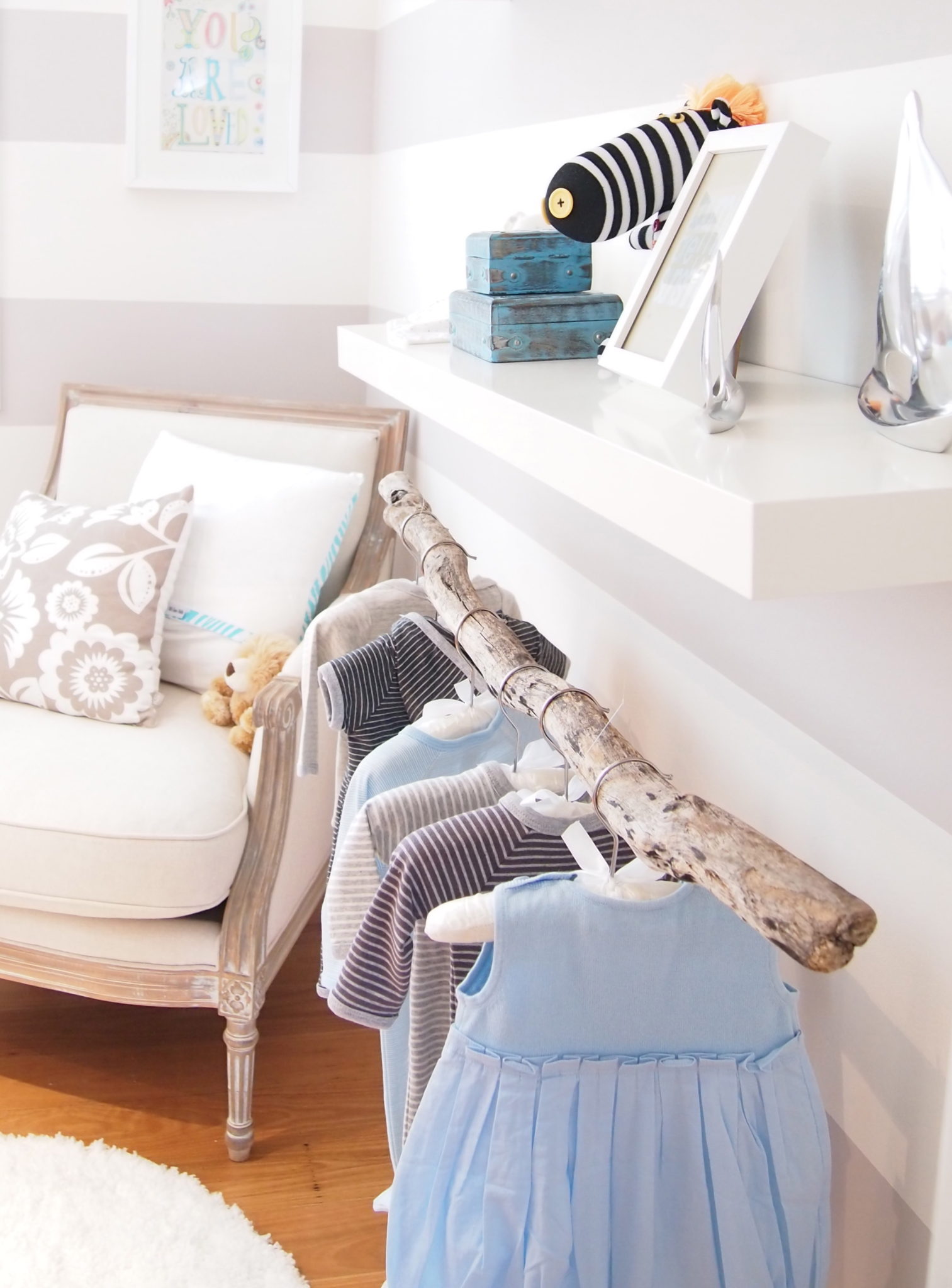 4. For a cost-effective alternative to wallpaper, you can achieve a stunning effect with some paint and masking tape. We created this feature wall by painting the walls a neutral colour, then masked off the pattern we wanted to see and then painted over the top with a brighter yellow shade. Once the masking tape was taken off we were left with this effect. The great thing about this is that the possibilities of what you can create are endless!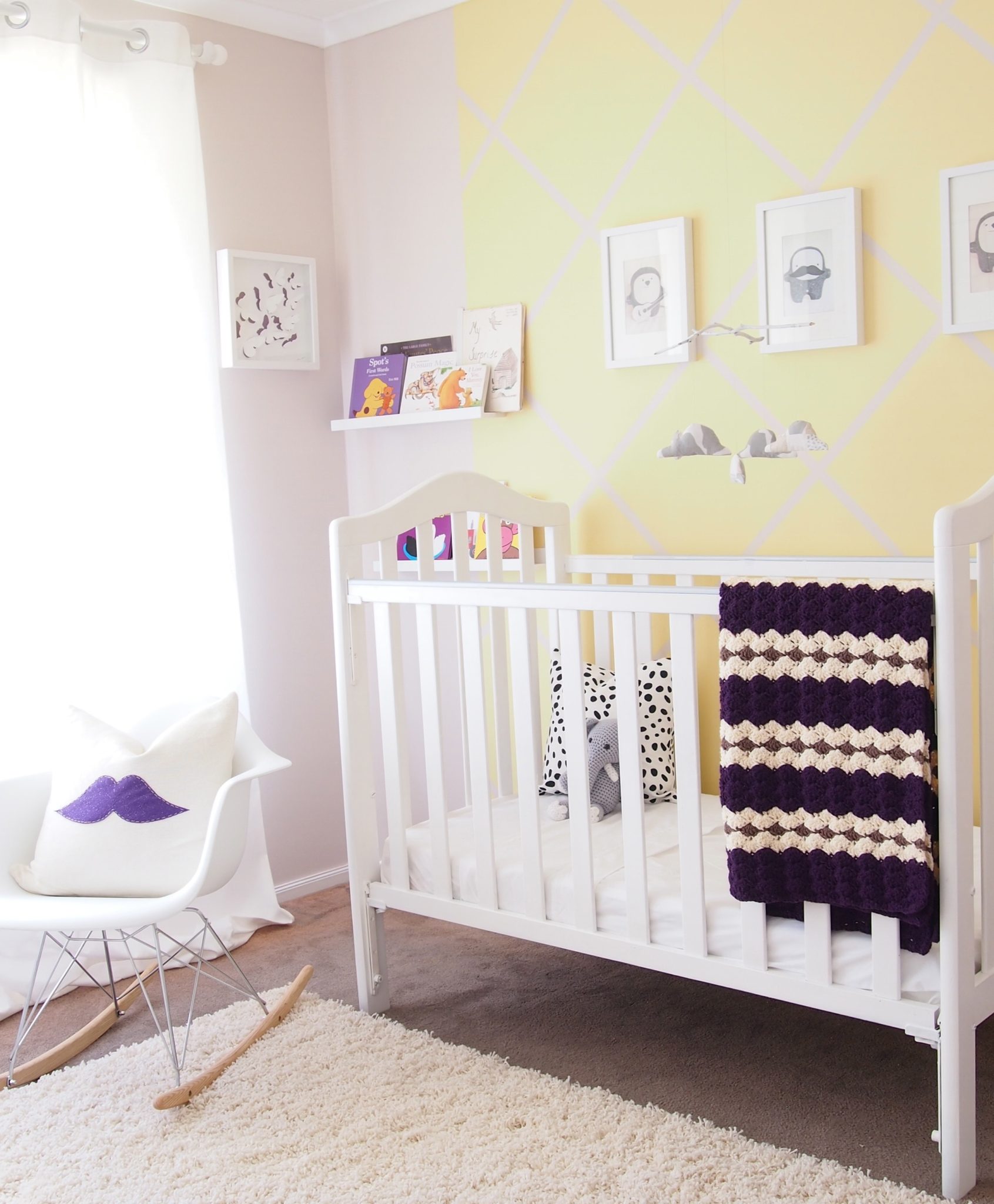 5. Accessories and cute vignettes can really add personality to a children's room. I love to scour unusual places to find the perfect accessories to bring the room to life such as this vintage book which doubles as keepsake storage, paired with a modern take on an antique clock and a model dinosaur. With accessories you can create a theme for the room while avoiding the teddy bear prints and car patterns that dominate many baby stores!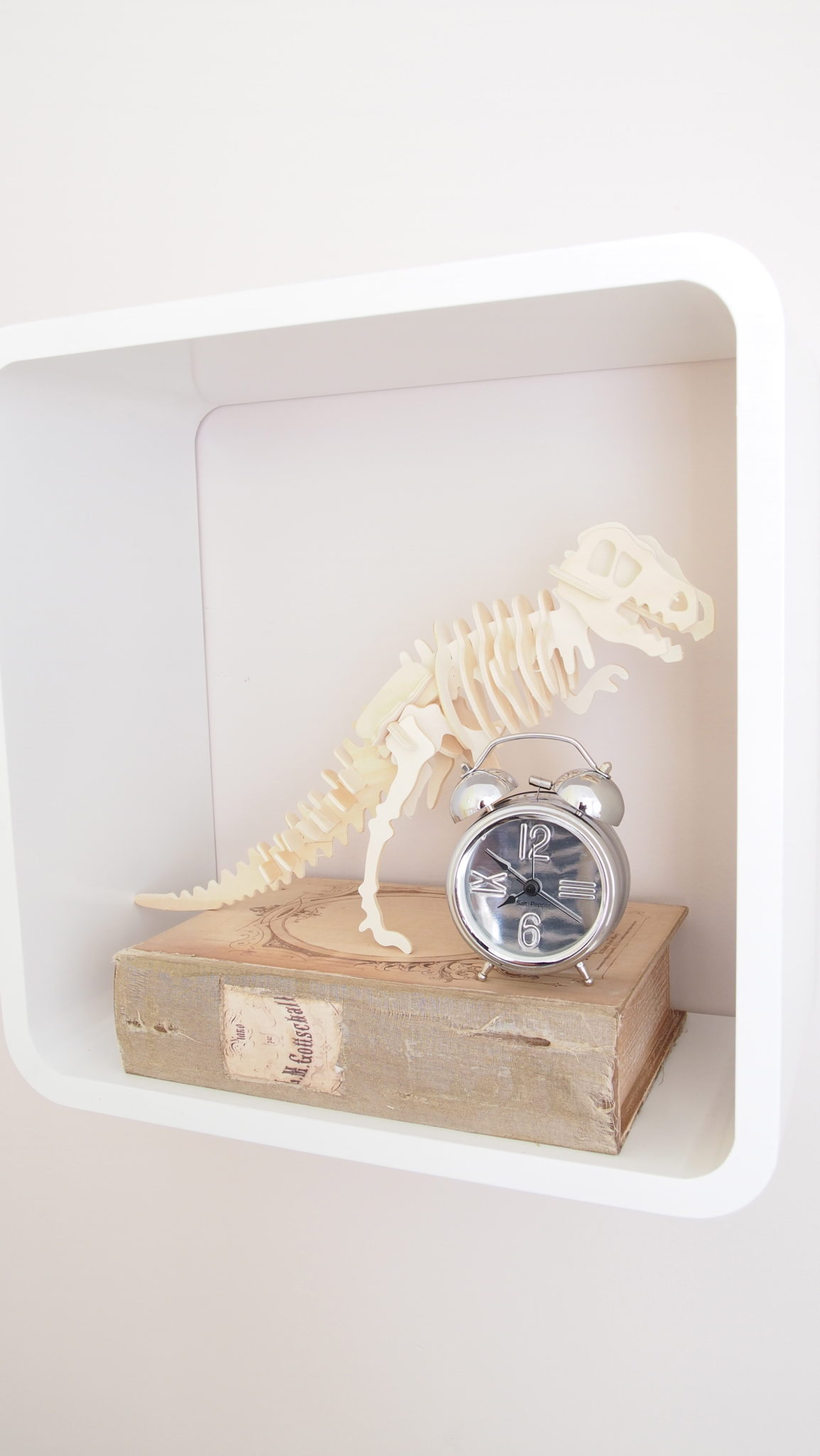 Have you created something special in your child's room or is it in need of a little work? Hopefully these ideas will inspire you!