You're in the midst of a bathroom renovation and after spending considerable time, effort and money on bathware products, you find your leftover budget for floor and wall tiles is looking a bit bruised and battered. No need to panic, you will be pleasantly surprised to discover you can still achieve a luxurious look without the high price tag normally associated with glamorous tiles. The trick is knowing which tiles to choose and how to place them in your bathroom.
Subway tiles
The classic white subway tile has been around since the 1900s yet is still well loved today, mostly due to its inherently simple design style and timeless allure. Subway tiles remain as one of the most economical tiles on the market and are so versatile as they can be dressed up in several ways to achieve various effects. Traditionally, subway tiles have been applied in a brick bond pattern, but if you're going for a more modern look, consider laying tiles vertically, stacking (one on top of the other), diagonally or in a chevron pattern. Applying different colour grout is another popular technique to accentuate and highlight each individual tile whilst creating a grid like effect on the walls.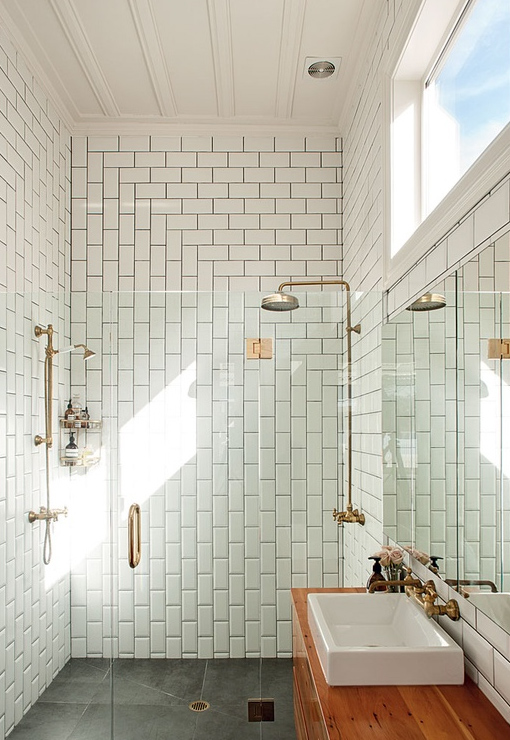 The resurgence of subway tiles means there are now a myriad of colours, sizes and finishes available. Prices will vary once you drift away from plain white and will be determined by a number of factors including colour, size, finish, and where the tiles are manufactured.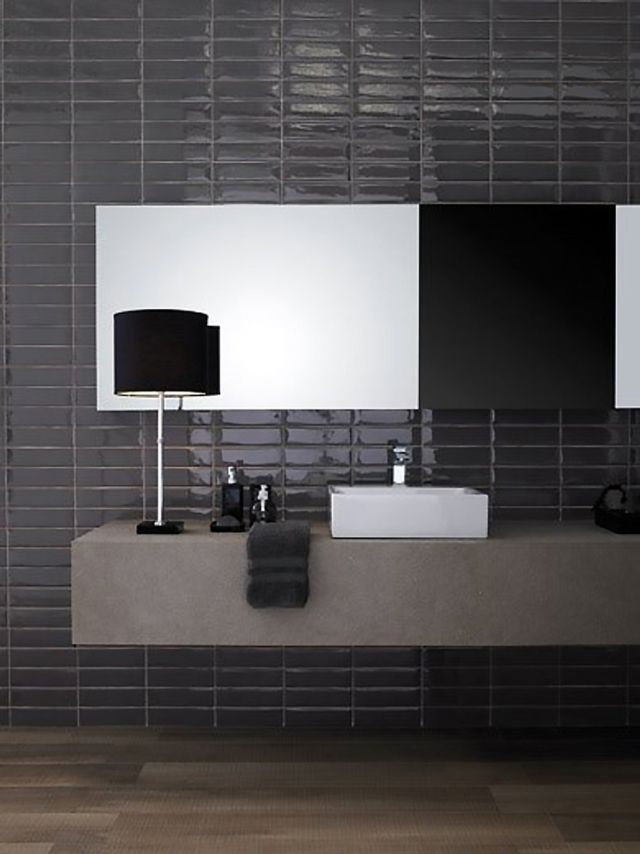 All eyes on the floor
Bathroom floors are generally smaller spaces to tile than walls, so spend a little more here and keep wall tiles simple and low budget. This is your opportunity to introduce personality to your bathroom and create a design statement with strong visual interest that makes the floor the hero of the space. Select tiles that are patterned, colourful or textured.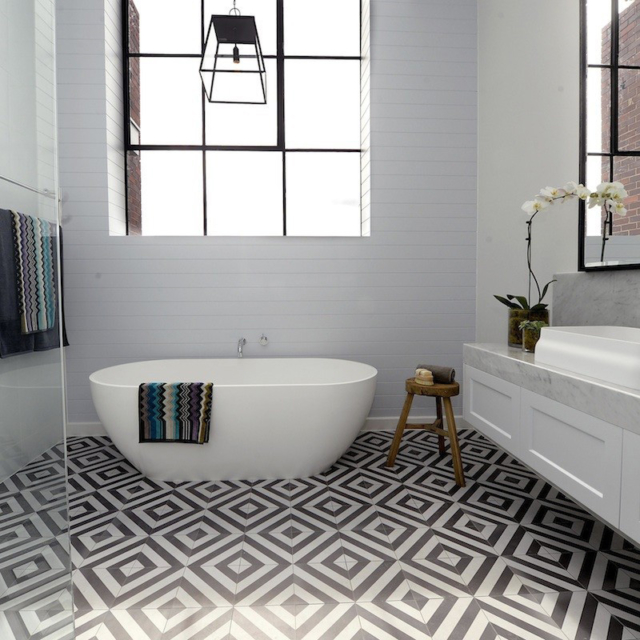 Create a feature wall with pattern
Select a wall in your bathroom that would make the perfect feature wall and use patterned tiles to highlight the space. This wall may be behind your vanity, inside the shower or the first wall you see as you walk into the bathroom. You could even get creative and tile part of the wall (instead of the entire wall) to play up specific bathroom features. Ensure the remaining walls and floors are tiled in a simple colour to not only keep costs down but to also ensure there's not too much competing with your feature.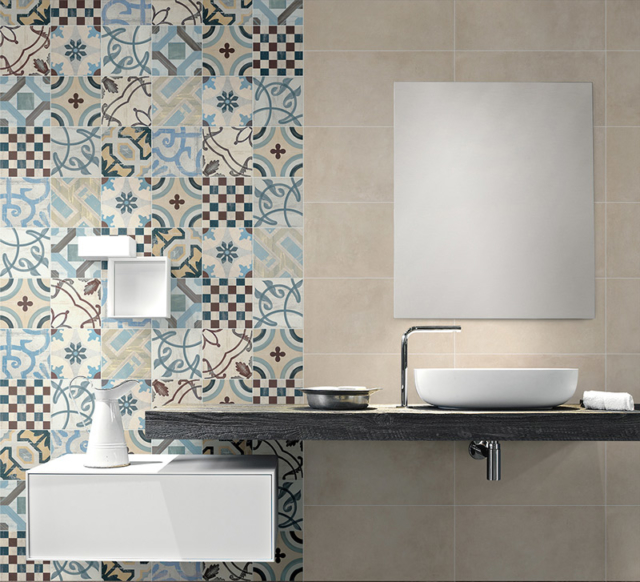 Classic monochrome
Use the same neutral or classic monochrome tile on floors and walls and allow fixtures and accessories to stand out. Select a tile with minimal movement and variation in a soothing tone to act as a simple backdrop while towels, flowers, candles and even vanity units take centre stage. No need to go fancy or high end with your tiles, just be sure to select the correct colour tone that will complement other colours in your space.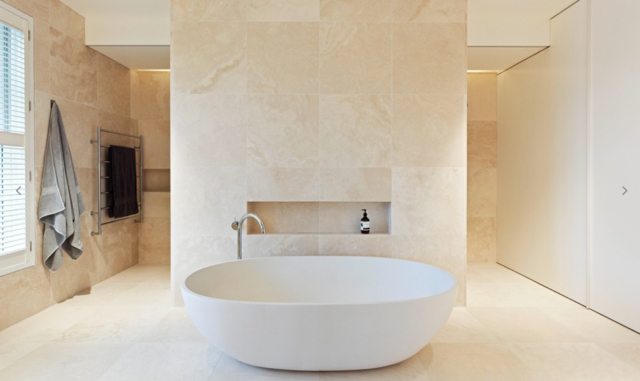 Black beauty
A beautifully bold bathroom with black tiles on floors and walls will create a striking effect, not to mention a little wow factor. White bathware will pop against the black backdrop adding drama and sophistication. Use the same black tile on floors and walls, but vary the size to create a balanced space. Select a mid range tile with little or no surface movement that will amp up the opulence yet won't break the budget.
— Kate Fuller works in product development for Perini Tiles in Melbourne.