A plumber only plays a small part in a bathroom renovation. But the plumbing in a bathroom plays a vital part, because if it's not installed correctly it can be a disaster. No matter the size of the space, plumbing makes a bathroom functional. However, small bathroom renovations can be tricky to ensure they are well-designed despite the area capacities. Here are 5 plumbing tips for small bathroom renovations to help you get the best design for your space, and avoid future headaches with maintenance later.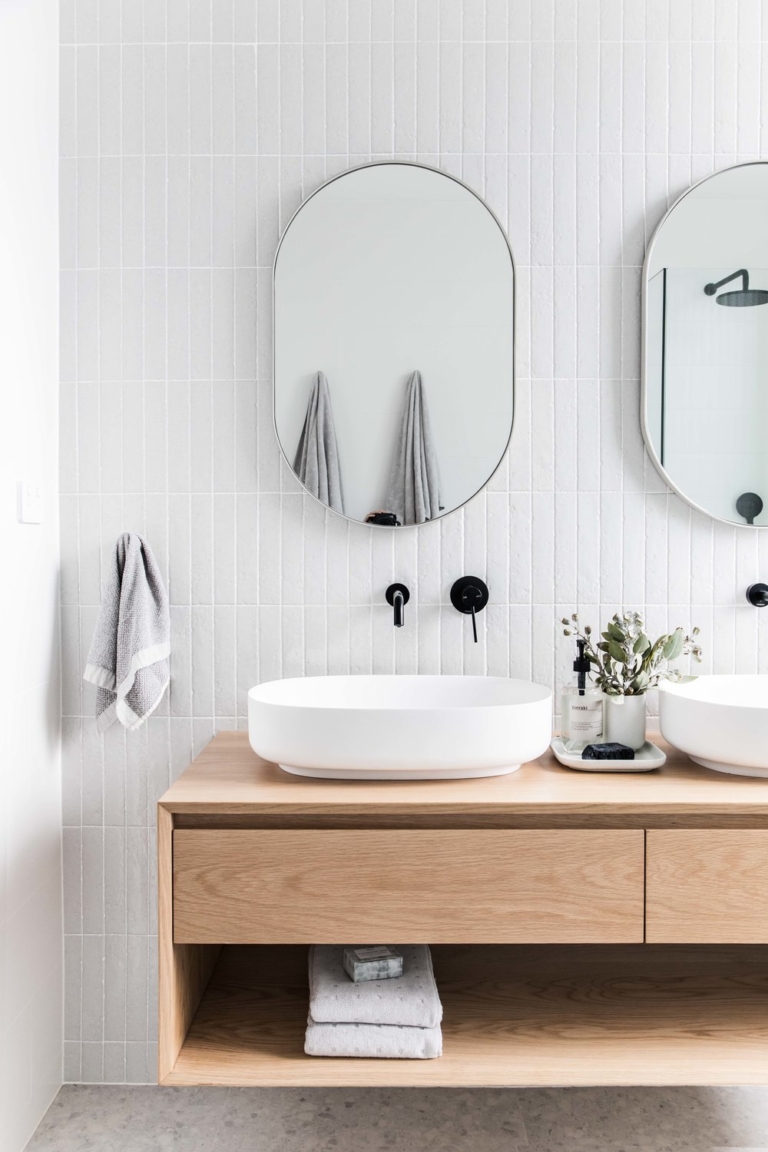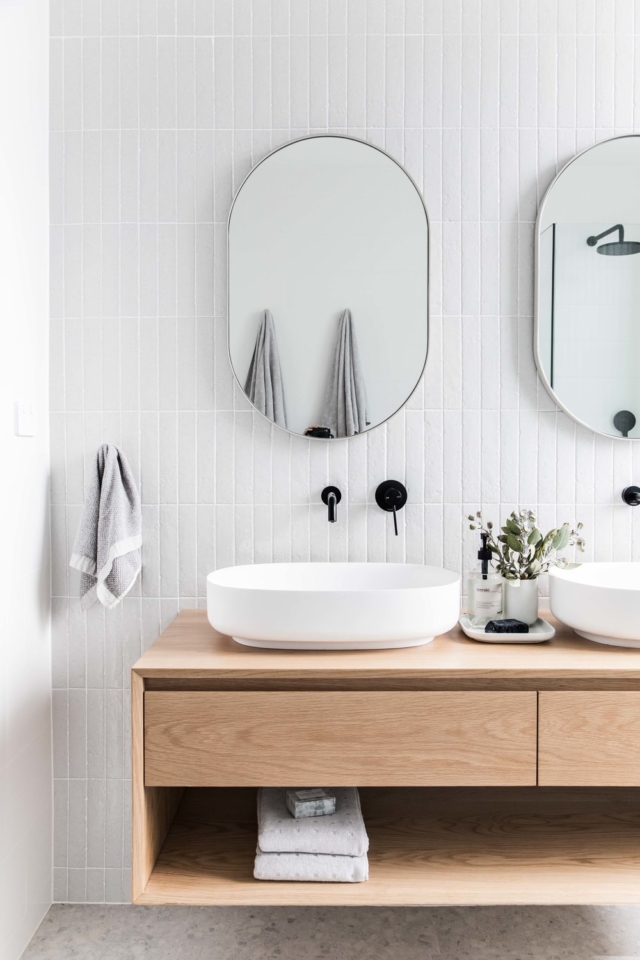 Organise a plumbing inspection before you set your design
For a small cost, it pays to have a plumber inspect your property before you decide on the design of your new bathroom. Especially if you decide to move fixtures around from one side of the room to the other. Can the plumber get access underneath the floor for the new pipework to set up the new layout? Or can the floor be sawcut or chaised? Should the existing water pipes be replaced? Can you avoid drainage work and use exiting waste pipes for different fixtures? A plumbing inspection can tell you possible issues with your design ideas or help you set your plan in concrete.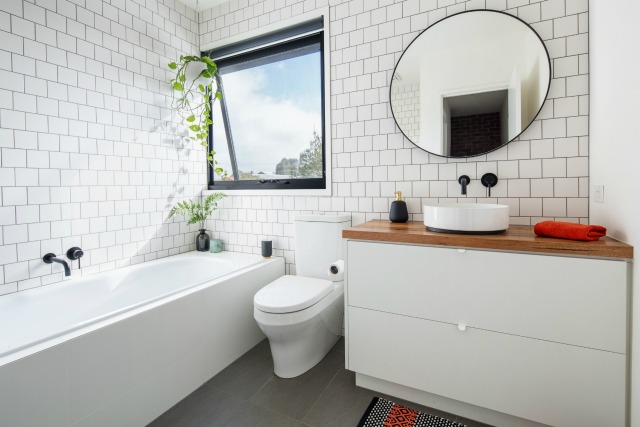 Replace water pipes
If you are demolishing the bathroom back to the stud walls, it pays to have all the water pipe work replaced and tested before the new walls go up. Water damage from leaking pipes is one of the leading causes for moisture in a bathroom. If you want to do it once, do it right the first time and replace the pipework. It is also important to replace gal pipework in older homes as any sediment in the pipes will damage your new tapware – which is an inconvenience and may not be covered under warranty.
Choose taps and fixtures you love, not what is on trend now
When choosing taps and fixtures, the decisions are often governed by the trends of the time. If you love it now, will you love it in the future? It can be hard to know. Matte black tapware is still trending and it is now a main contender with chrome. Will it become a classic like chrome? Only time can tell. But at least with tapware, it can be changed, unlike fixtures and wall surfaces.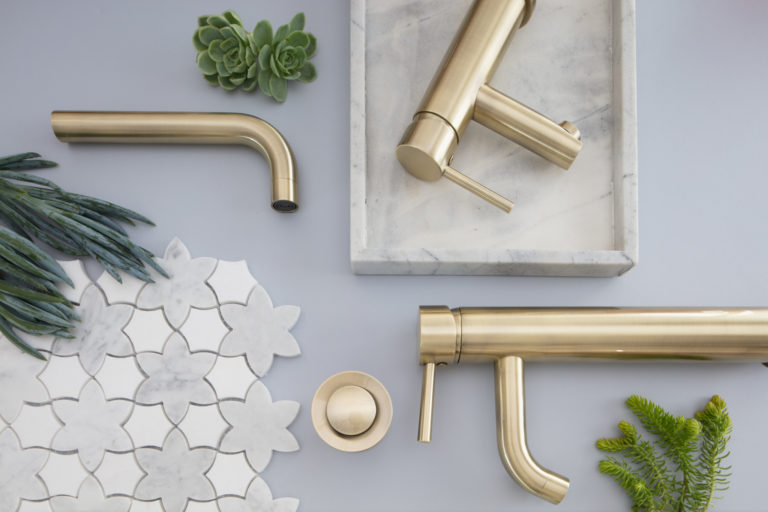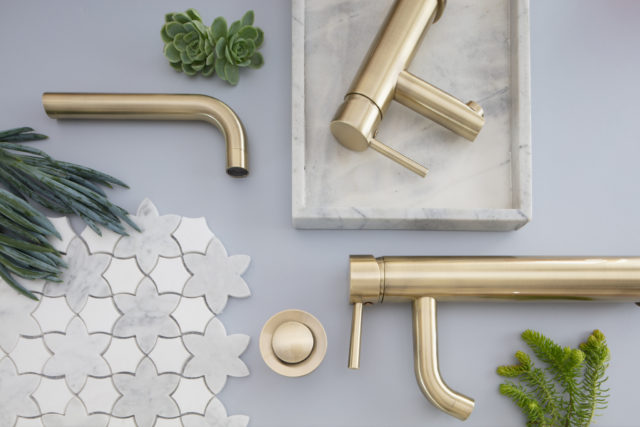 Think about future maintenance
Your plumber will be one of the only trades that comes back to change washers or cartridges in mixer taps or fix leaks after many years of use. Be sure to choose reputable branded tapware and fixtures to ensure spare parts are readily available. Worst case scenario, if your plumber can't source a part, you will most likely need the whole fixture replaced which is an expensive exercise. Think about your future self and buy well-known brands to prevent a costly replacement.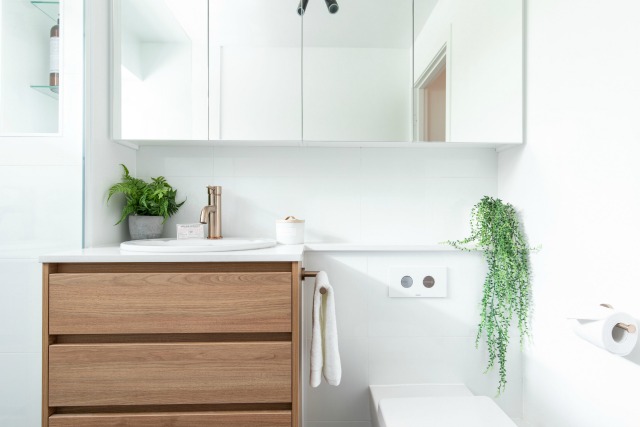 Expensive is not always best
Expensive is not always best when it comes to choosing tapware and fixtures. Cheap fixtures and tapware should also be avoided as their poor design can often cause the plumber to take longer to install, using sealants to ensure a leak-free connection, which is not ideal. Middle of the range is the best way to go with your taps and fixtures and purchase from a reputable plumbing company like Reece or Tradelink.
5 Bathroom trends that are here to stay
What tips can you share when conducting small bathroom renovations? Anything you learned while getting your bathroom renovated?