When it comes to renovating your bathroom there are many decisions to make. What is probably the biggest challenge is ensuring your design choices are both stylish and functional, and one of the best ways to guarantee you tick both these boxes is to get expert advice. Below I outline five design tips, with a particular focus on my expertise of tiling, to help make sure your bathroom makeover is a success!
1. Do it properly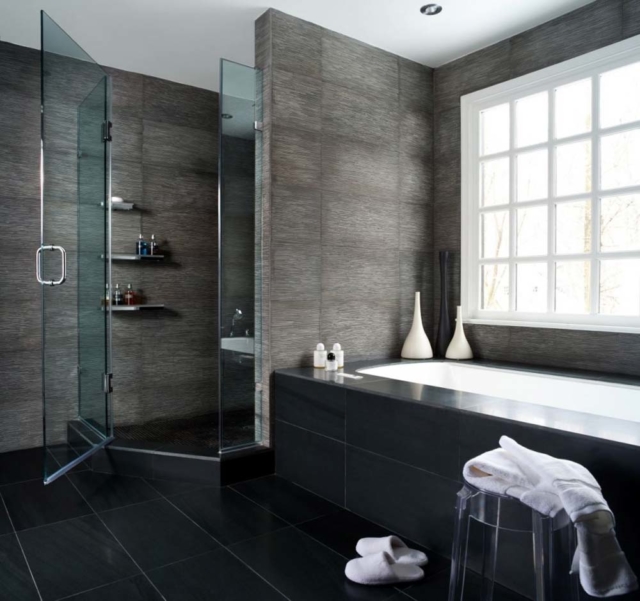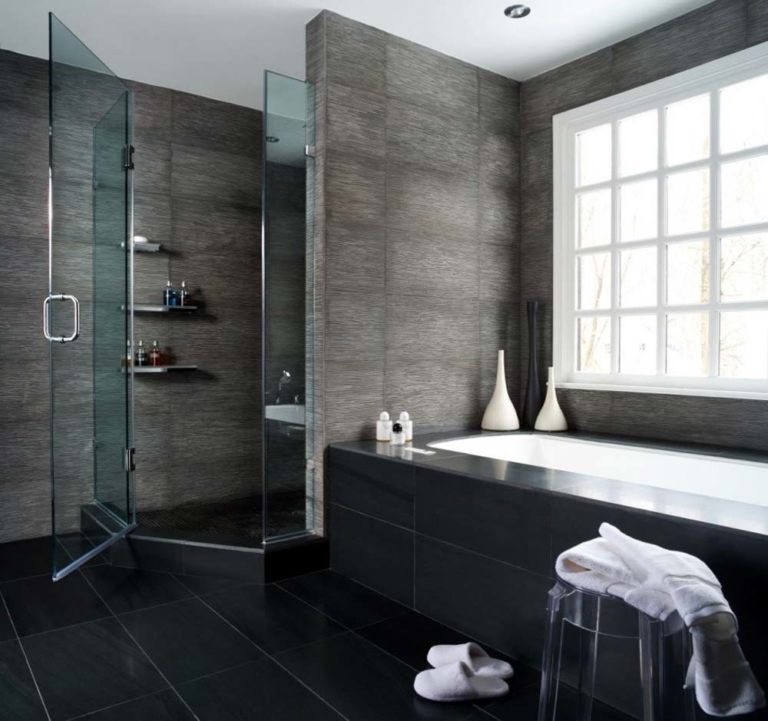 My number one rule is if you're going to renovate, do it properly. If you're going to tile a bathroom, tile the whole room from floor to ceiling, to really give the space that wow factor.
2. Install a niche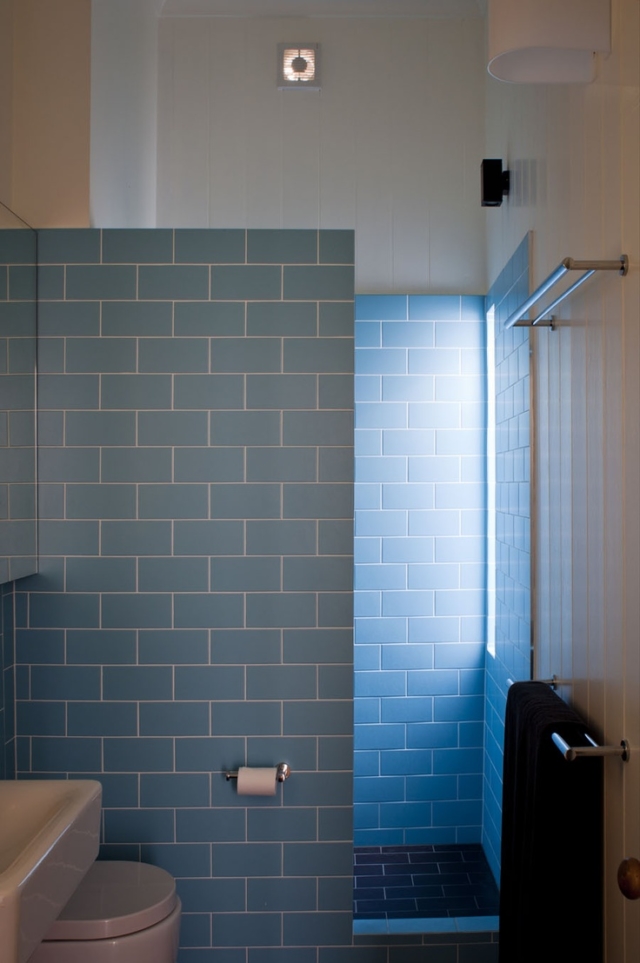 Installing tiling features like niche shelving is a functional and aesthetic addition to your shower. A clever storage solution, a shower niche can eliminate the need to bend down to pick up your shampoo or have a grimy-looking shower tidy hanging by the shower head. Be sure to measure up your favourite bathroom products to be sure they'll fit in any bespoke shelving. If you have a large space to work with in your bathroom, consider building a tiled niche wall to close off most of your shower. This will eliminate having any kind of shower screen.
3. Use feature tiling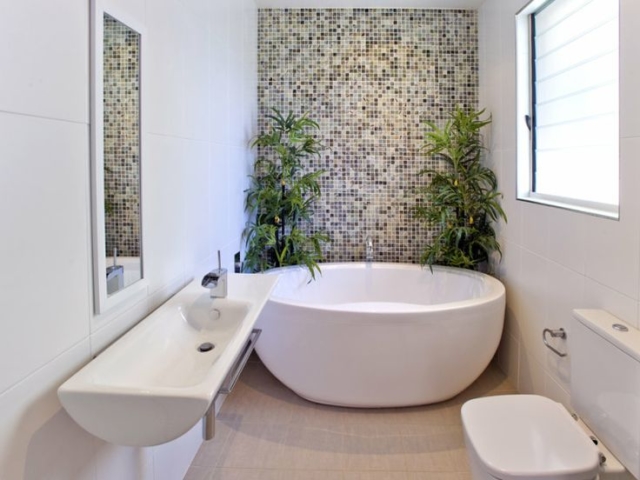 Feature tiling in the bathroom is an absolute must and there are much more effective ways that just a little mosaic strip running up the wall. Consider these three options:
If you're tiling around a bath area, have the floor tiling continue up the face of the bath to create a clean finish.
Tile the back wall (the first one you see as you walk into the room) with a different feature tile or continue the floor tile up the wall.
For a shower niche, tile the back with a feature mosaic, creating a distinct, stylish finish.
4. Install a stylish grate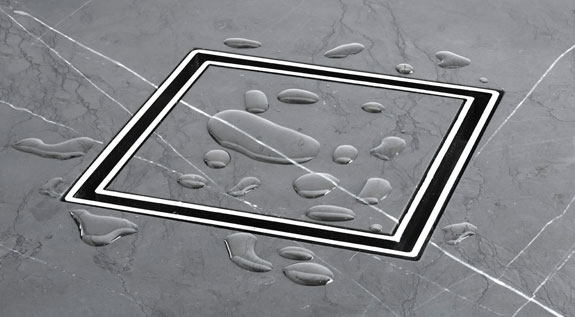 Shower and floor drains are often overlooked. However, a modern grate is not only important for drainage but can add an architectural look to your bathroom. When selecting, be sure to look at your options and not just go with a standard square grate. Consider using 'smart grates', which are designed with a tile insert in the middle to blend into the flooring. These are designed to give the appearance of an invisible grate and are not only long-lasting and easy-to-clean, but can add a contemporary design element to your makeover.
5. Adopt creativity with your design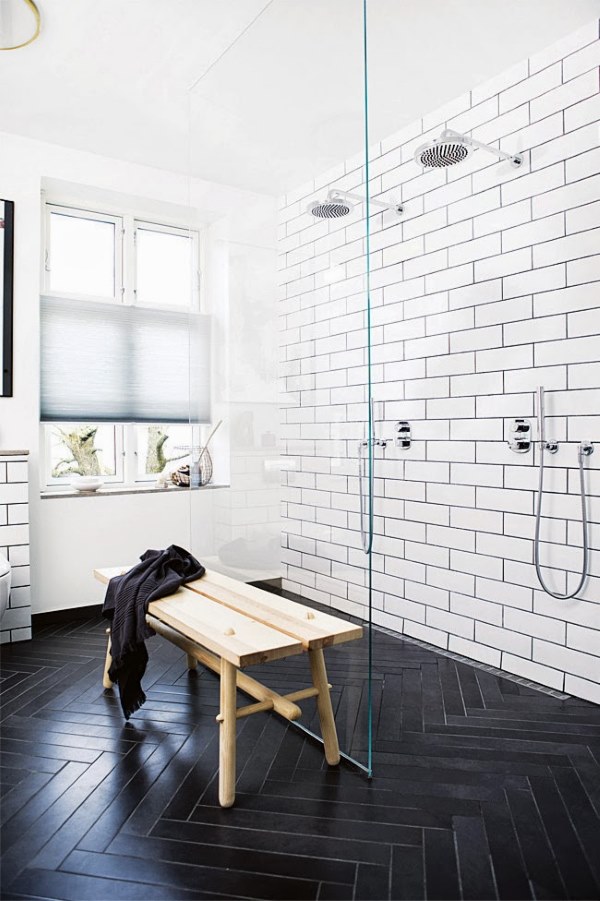 Don't be afraid to think outside the box when it comes to the layout of your bathroom tiles. Consider using timber texture tiles and instead of laying them in a square bond, a herringbone pattern can add an extra creative edge.
— Daniel Picariello is one of Australia's best young wall and floor tilers, who will be representing Australia in the ultimate trades and skills showdown, the 43rd WorldSkills Competition in Sao Paolo, Brazil.