Have you fallen out of love with your home? You're not alone, as a new report reveals that one in four Australians don't feel emotionally connected to their abodes.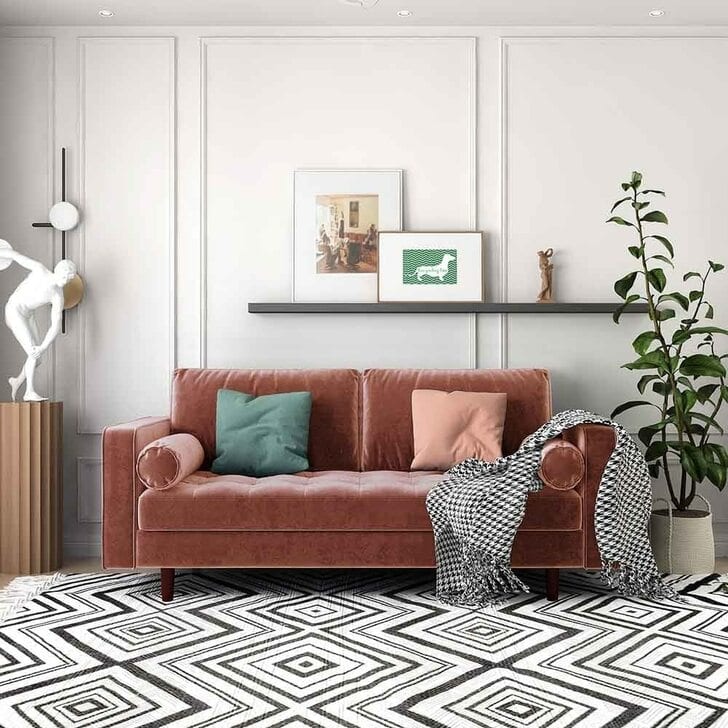 When asked about the 'why' behind this sentiment, 36% of respondents cited feeling like it's a place of residence rather than a home, 35% said that renting restricts their choices, 17% said their homes don't reflect their taste and personality, while 11% said their place was too small but it was all they could currently afford.
This research was commissioned by Luxo Living, Australia's largest online boutique furniture store. Because interior design has a huge impact on our mood and feelings, "as we embrace the warmer months and look to entertain more guests, it's important to feel comfortable and proud of your space, no matter the size!" says founder Winston Tu.
Winston shares his top tips to turn your house into a home:
1. Keep your lifestyle top of mind
It's easy to get caught up in beautiful inspirational photos on Pinterest and Instagram, but does it embody your lifestyle? For example, a cream couch or rug may not be the best choice if you have children or pets, a dining table that has ample space should be considered if you like to entertain, or investing in multi-functional pieces might be wiser if you're tight on space. Your furniture should be both aesthetically pleasing and practical, for example, you can use this three-tiered Natural Rattan Shelf as a coffee table, a display platform for your home décor, or a bar cart.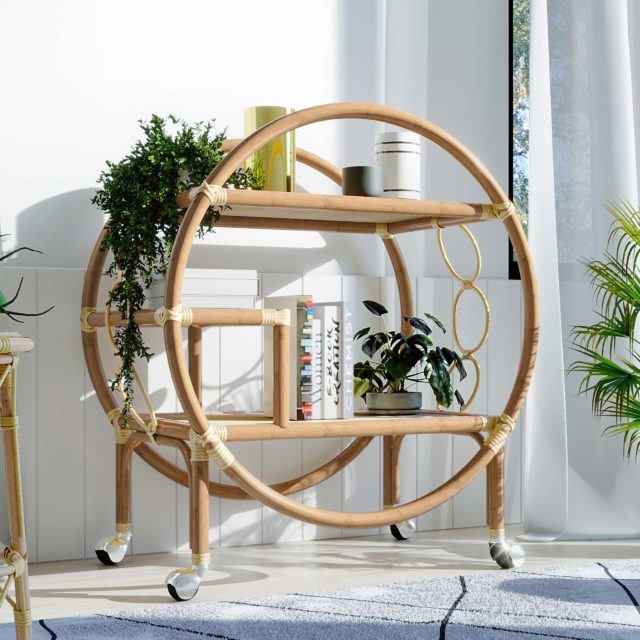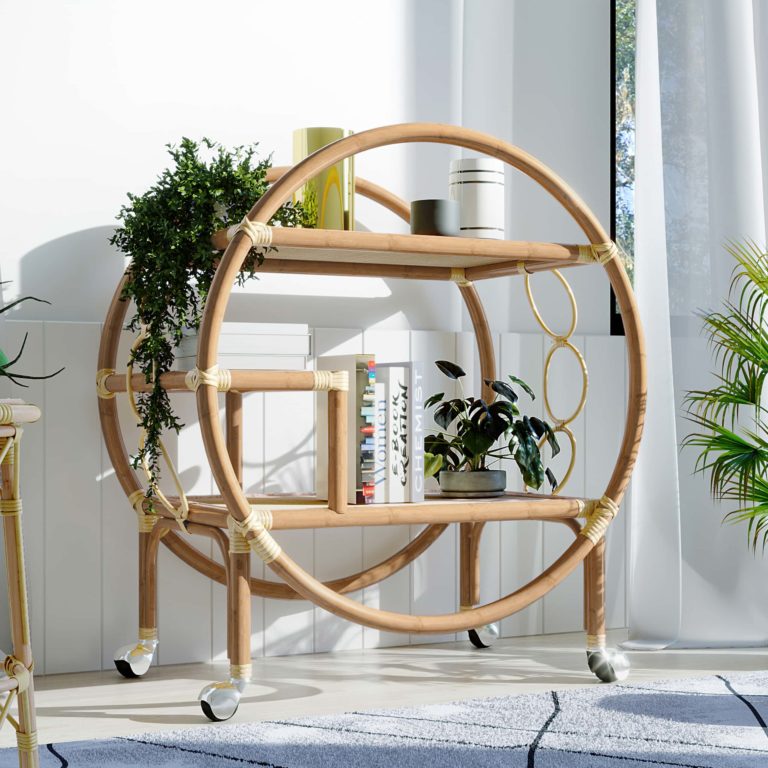 2. Declutter, declutter, declutter!
No matter how big your home is, clutter produces physical and unconscious chaos. This feeling of distress, whether you're acutely aware of it or not, can cause immediate tension. Try the 12-12-12 challenge – locate 12 items to throw away, 12 to donate and 12 to be put back in their place. If this is too drastic for you, invest in organisational tools like drawer inserts or jars, or loan items to friends for a specific period to see if you miss them. Another way to 'hide' mess is to invest in an ottoman.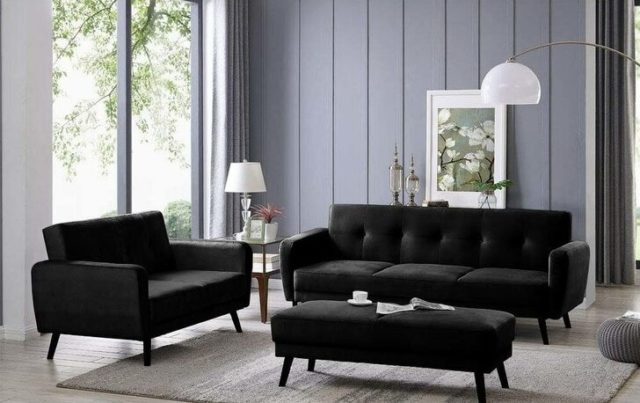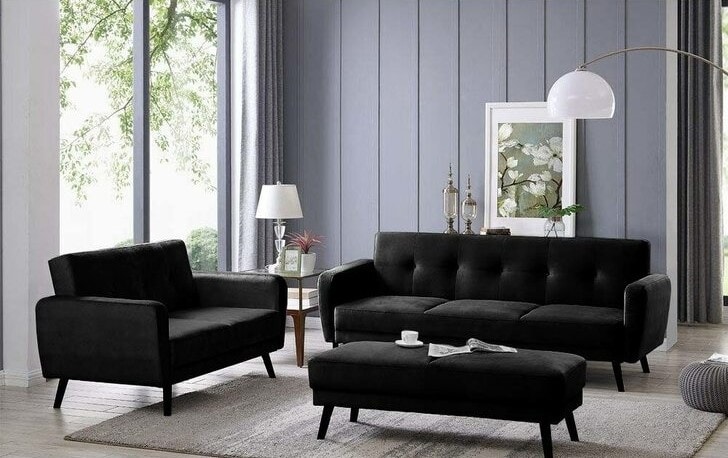 3. Create harmony
Balance equals happiness, right? This same principle applies to home decorating. No matter your personal style – colours, materials and symmetry need to align. If you choose to go for a natural and organic coffee table, incorporate cotton, linens and cool tones in other pieces. If you want to incorporate patterns, on the other hand, a core colour will reduce clashing.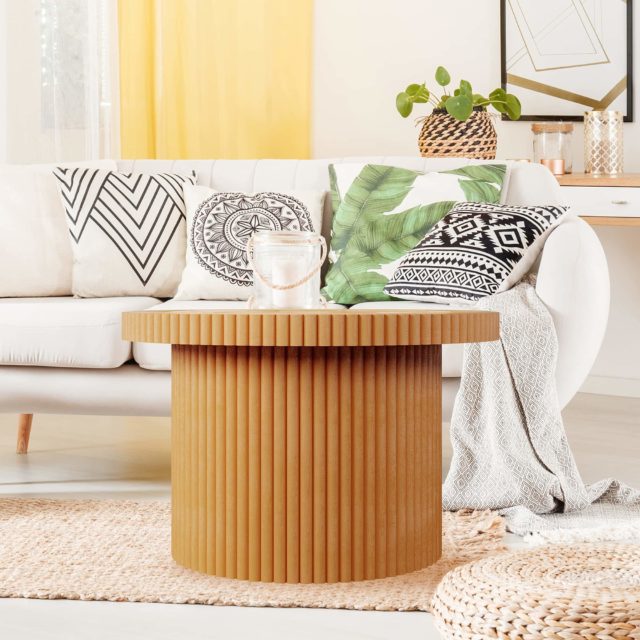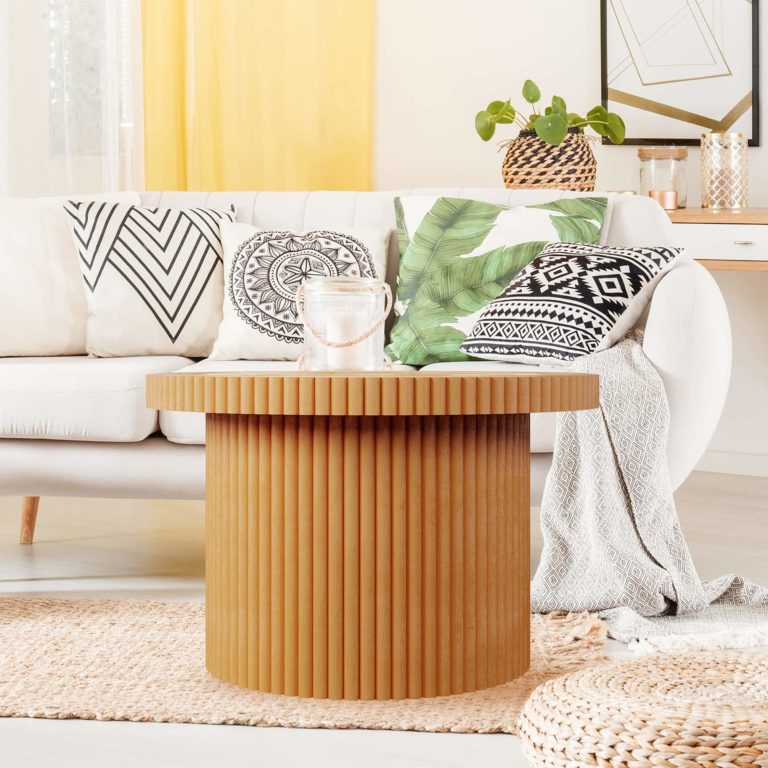 4. Embrace your senses
A lot of people only consider sight when they decorate their home, but you should also incorporate touch, sound and smell. You can do this by including candles, diffusers, flowers or different textures and materials to touch. A luxurious and soft Boucle ottoman will seamlessly blend in with your existing décor and accent pieces.