Timber flooring adds warmth and versatility to home interiors and is a steadfast design choice. Ideal for single room makeovers, apartment projects and whole home flooring applications, there is a magnitude of timber products on the market. So how to choose? Here are my three easy tips that will ensure you get the best timber flooring for your needs.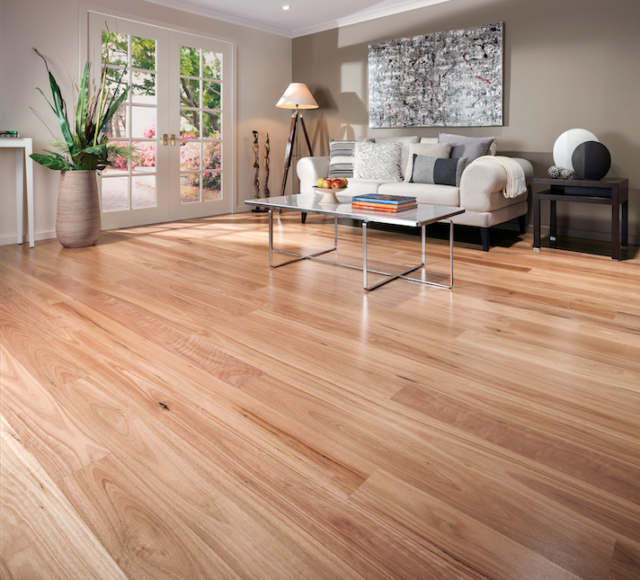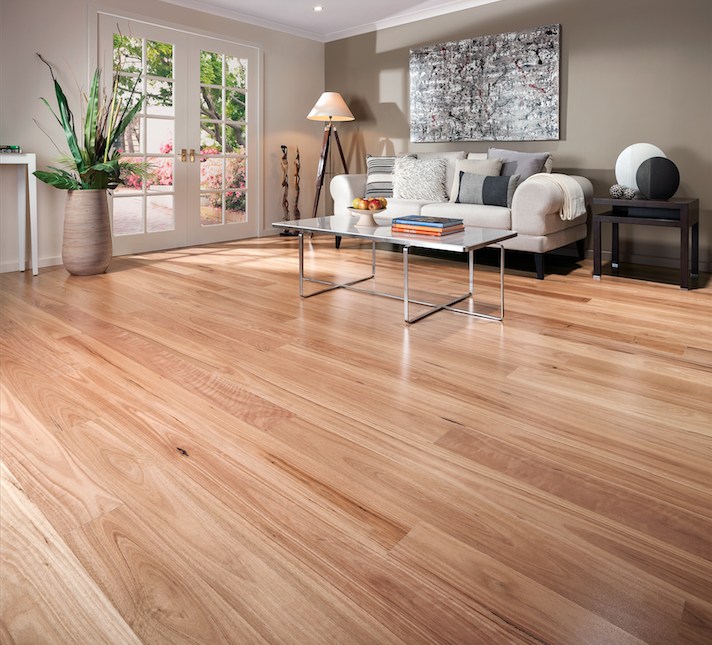 When selecting a timber product, homeowners must first consider which rooms the timber will be located in and what type of surface it will be laid over. The subfloor will determine the timber flooring options available and may also impact decisions about the timber's hardness rating, wear-ability and colour. Solid strip timber flooring is nailed down over bearers and joists or to battens on concrete, while solid strip overlay flooring or parquetry is glued to a concrete floor or directly onto plywood or existing timber floors.
Choosing colours and width of timber flooring comes down to personal taste. The cream to pale brown tones of Blackbutt timber makes it a popular choice for Australian homes, and can be used for both internal flooring and decking for a seamless indoor/outdoor flow.
It's important to be thorough when shopping for a timber flooring solution. Homeowners should be clear on what grade and species they are buying, as there are variations between suppliers.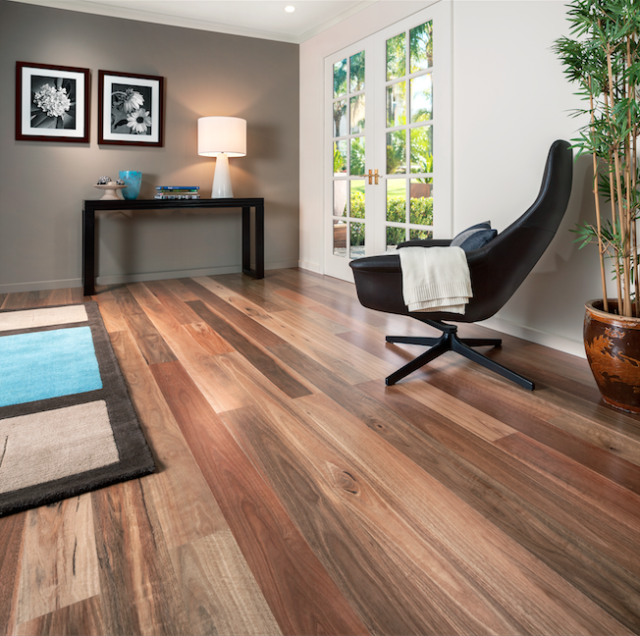 There are a few key terms homeowners should be aware of when buying timber flooring:
Species refers to the type of hardwood and is often a guide to colour. There are a wide range of Australian species available for timber flooring, from light browns to deep reds.
Grade refers to the level of natural features in the wood, such as gum veins, spirals, burls and insect trails which give timber floors a unique character.
Width refers to the width of each board and can affect the overall look of the room once the flooring is installed. Homeowners will need to decide whether they want wide boards or narrow boards.
Lastly, it's important to be mindful of the properties of timber flooring and care for it appropriately. As a natural product, timber flooring responds to environmental influences such as extended sun exposure and dampness. Timber flooring is not recommended for bathrooms, for example.
— Clinton Skeoch is the national market development manager at Boral Timber, who have just released a new range of Engineered Flooring, which combines the sophistication of Australian hardwoods with the convenience of pre-finished boards.