Online tradie portal ServiceSeeking.com.au has marked the recent end of financial year with a number crunch that reveals a Melbourne builder specialising in property maintenance, renovations, demolitions and fit-outs brought home over $372,000 for the year – more than many doctors and lawyers according to the latest median income stats released by the ATO.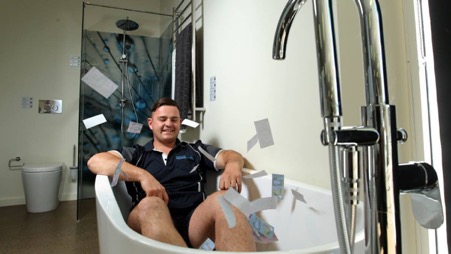 The top tradie declined to be interviewed but his estimated revenue was calculated by multiplying the business' number of wins by the quoted price for a job in the particular category. It's an estimate of what the business earned as revenue through the ServiceSeeking.com.au site but the site is not his only source of revenue, meaning his FY18 income would have been even higher.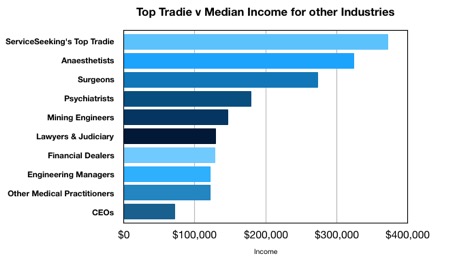 In other interesting news, removalists enjoy the highest charge out rates of any trade in Australia, charging an average of $93.24 per hour. Also, New South Wales' removalists took out the title of Australia's richest trade profession for 2018 pulling in $95.21 per hour. By contrast, removalists in South Australia, Western Australia and Queensland decreased their hourly rates slightly compared to 2017 – perhaps a reflection of sluggish state economies.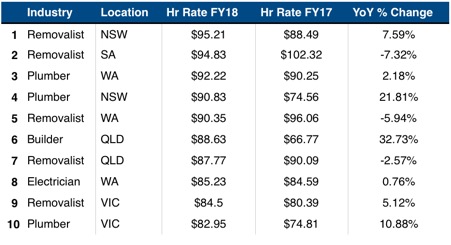 Handymen have increased their charge out rates by 11.97 per cent when compared to last year, pulling in $56.73 per hour on average, putting them ahead of carpenters, landscapers, plasterers, gardeners, painters and cleaners.
Highest growth rates for the 2018 financial years were dominated by plumbers. Queensland builders increased their rate by 32.73 per cent to $88.63 per hour, New South Wales plumbers increased their rate by 21.81 per cent to $74.56 per hour, electricians increased their rate by 13.84 per cent to $67.20 per hour and Victorian plumbers increased their rate by 10.88 per cent to $82.95 per hour.
The prices were derived by comparing a sample of 121,000 quoted jobs submitted during the FY18 through ServiceSeeking.com.au plus hourly rates are "gross" rates and, aside from including the cost of labour, also cover the cost of running the business including tools, work vehicles, insurance and superannuation.
Find a tradie | Eight questions to ask before hiring a builder or tradie