Choosing the right builder or tradie is a huge, huge decision for any renovator. Unless you plan on completely DIY-ing every aspect of your reno, you're going to need to bring in the professionals at some stage and who you choose can have an enormous bearing on the success (both financial and physical) of your plans.
Finding the right fit with a builder or tradie is one of the best ways to ensure that your renovation is a success. They are able to  'see' your vision and help make it a reality. Alternatively, the wrong builder or tradesperson can lead to a succession of issues that can ultimately end up derailing your best laid plans.
So how do you ensure that the builder or tradie you choose is the right one for you? By asking the right questions! Here's what we recommend: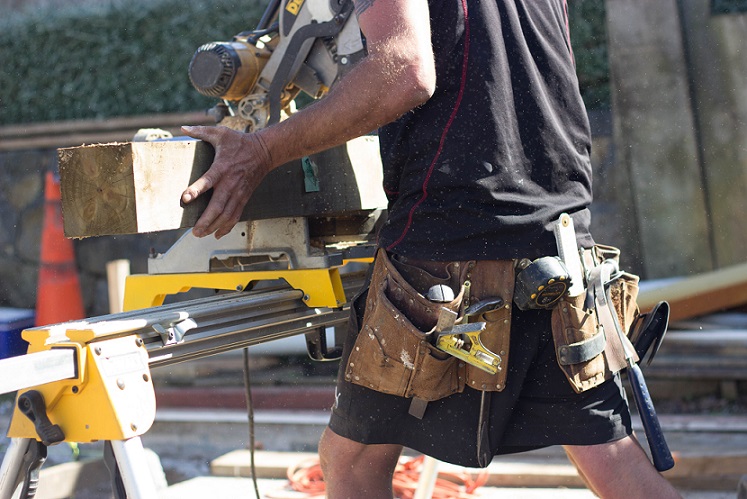 Image source: TradifyHQ
8 questions to ask before hiring a builder or tradie
1. Do you need a builder or a tradie? – There's a big difference between the role of the builder and the role of the tradie. Many builders these days take on more of a project management role. They tend to manage and coordinate building and renovation projects and coordinate the sub-contractors hired to do the job. A tradesperson carries out work in a particular field in the home building industry for example, a plumber, painter or tiler. It's important to work out what your exact needs are and whether you need a builder (necessary for larger scale projects) or a specific tradie (or tradies) i.e. a electrician for your wiring.
2. What is your contractor licence number? You should only ever deal with a builder or tradie who is currently licensed by the fair trading department in your state. You can usually go to the Fair Trading Home building online licence check for your state and look up the contractors details yourself or call the relevant office and ask them to check the public register for you.
3. Where can I see some of your previous work? These days, it's easier than ever to view examples of a contractors previous work. Whether it's on their website, social media channels or actually doing an old fashioned drive past, it's always important to get a clear idea of your chosen contractors abilities and style.
4. Can you tell me about your insurance and the kind of contract the job will entail? Different jobs require different insurance types and written contracts. Any job over $5000 should have a written contract in place by law. This contract should include:
the total cost of the work
clear reasons why costs may change and how the total cost can be affected (eg. some builders will specify the site cost in the contract as a 'provisionary cost item'. This means that this cost may change depending on what the builder's actual costs are in preparing the site. If the site is difficult to build on, or the builders hit solid rock, it will cost you more).
5. What other jobs do you have on at the moment? Knowing how busy your chosen contractor is can give an indication of their popularity but also should give an idea of where your job fits into their overall work plan. If they're very, very busy and don't have the staff to manage, it may be worth looking at other options to ensure your job gets the attention that it deserves.
6. What will the deposit be and when will progress payments need to be made? Most state law dictates that the maximum deposit required for building work is 10% of the total cost. It's important however to check what your individual contractor requires and also what the repayment schedule will be.
7. Can we meet and chat about the job? Much of the initial contact you may have with builders and tradies will probably be via email or over the phone. While this is a perfectly valid way to find and have your initial queries answered, it is incredibly important to meet the person or people you plan on employing face to face. Remember that this is someone who you are going to be speaking with/dealing with on a daily basis, sometimes for weeks or months on end. Communication is all important during a renovation and if you struggle from the onset, it's going to be a very long process indeed.
8. What is the process if something happens with the work you've completed? It is always so important to cover yourself and have a process in place should an issue arise. By finding out how your contractor usually deals with issues or problems, you can get a sense of how to handle anything that crops up during the process.