By Dara Shashoua
My name is Dara Shashoua and I am addicted to stone. There. I said it. It's true, I cannot think of a more exquisite surface to be used in your home. Truly. Every floor is unique; you are installing an actual piece of history on your floor or wall. With so many companies importing stone these days, the price and range that is on offer makes stone a lot more affordable so it can be enjoyed by many more people.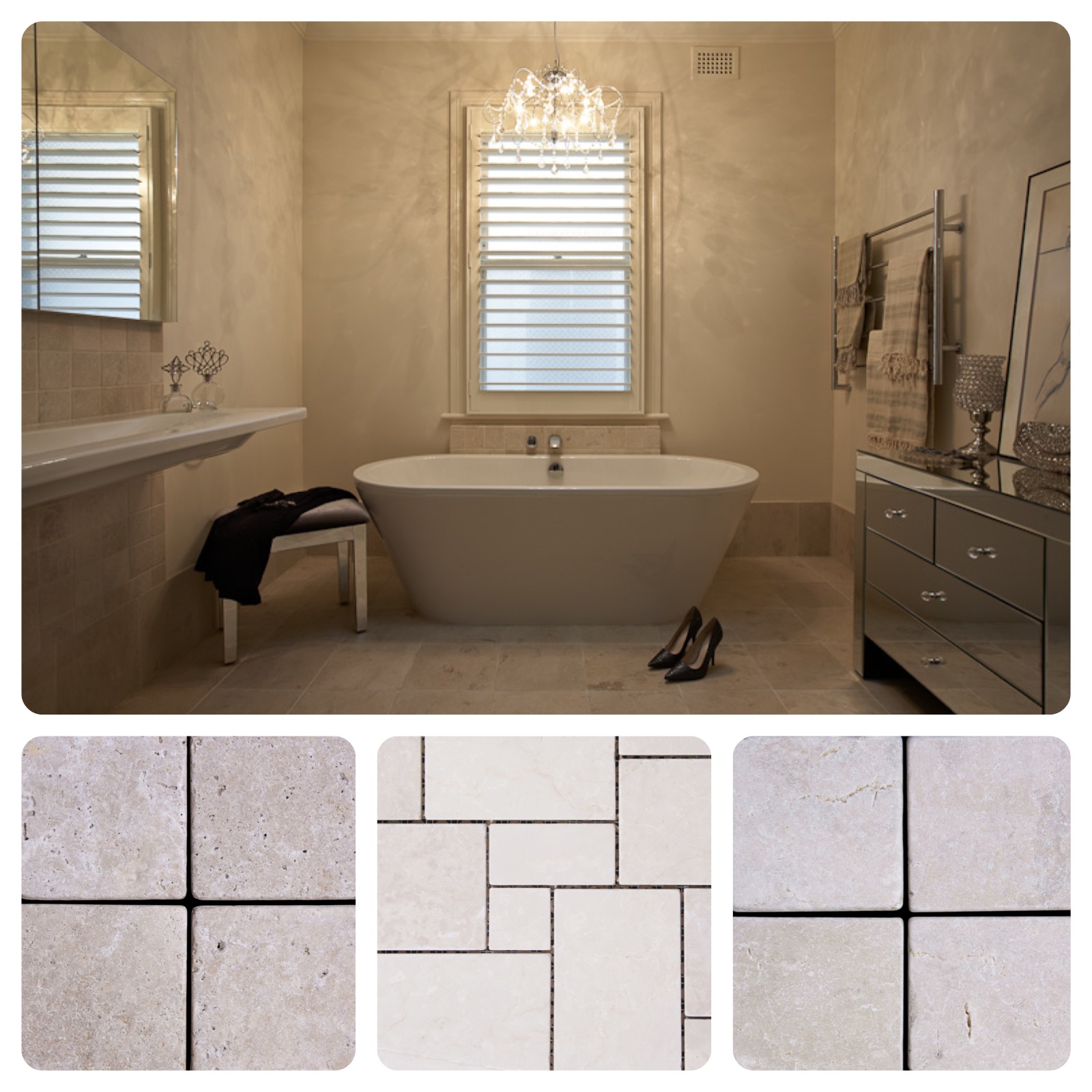 I started in the natural stone and tile industry 13 years ago, when 20x20cm tiles and decorative borders were the fashion for bathrooms; thankfully that has all changed, and quite quickly. I remember the first time we had travertine come into the showroom, I was in love! It was a beautiful cappuccino colour, featuring a beige base with taupe tones running through it. Soon afterwards we had marble, granite and finally, limestones, arrive in the showroom.
The beauty of stone is that your installation will not look like anyone else's, because every batch is cut from a different part of the quarry. This means that every vein pattern or inclusion will be different with each batch. Stone will age as your home does, it will darken and the patina will change as it ages in your home.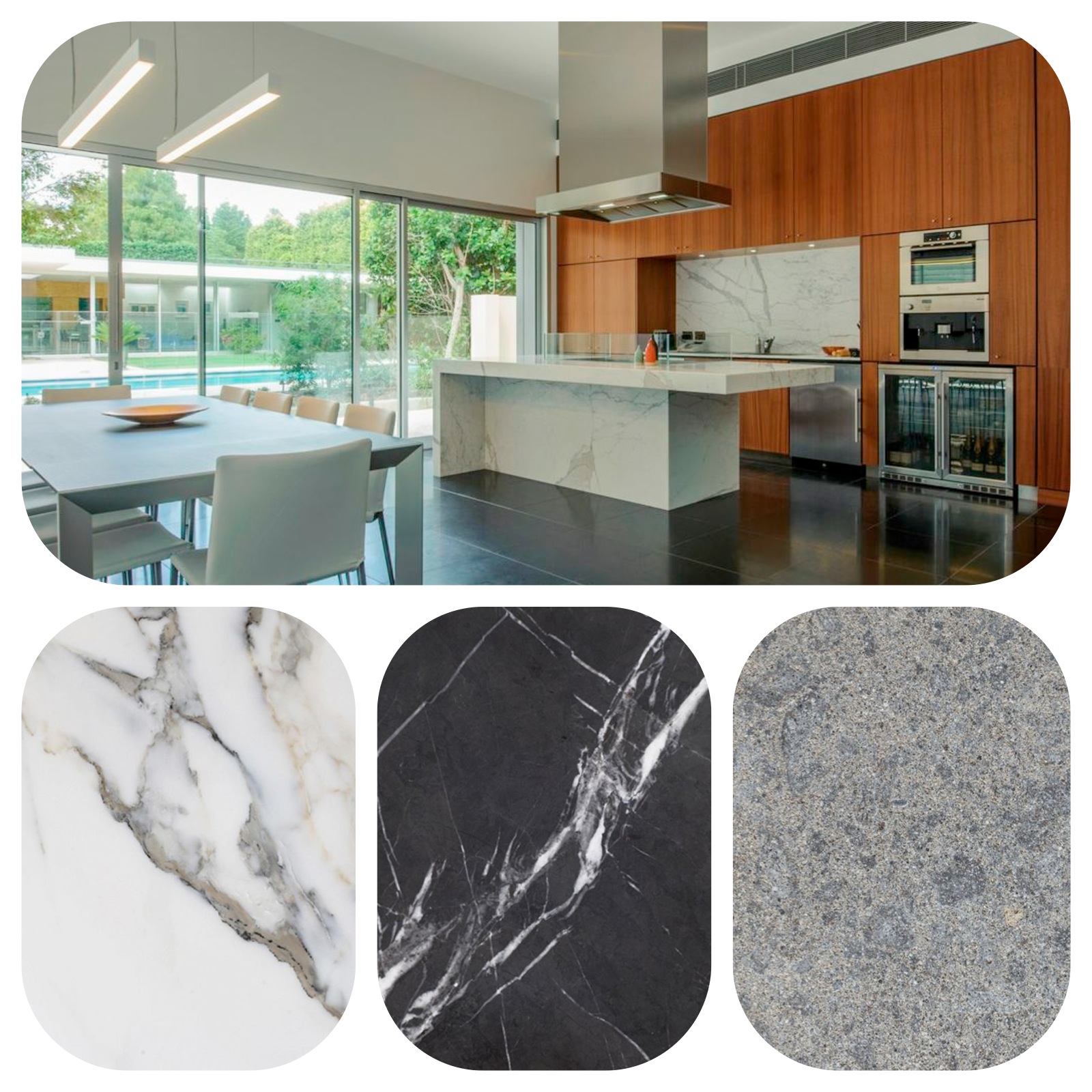 In Australia, we tend to want to maintain the perfection of the stone when it is first laid, we do this by applying multiple coats of sealer. In Europe and almost everywhere else in the world, stone is rarely sealed, and any stains or marks that come from living with stone become part of the story of the home. I have heard that in Italy, when you move you take your kitchen with you, including the benchtop, and this continues the storytelling of the family. Such a lovely idea. Stone does not necessarily need to be sealed, however, there are some stones such as limestone which do benefit from sealer in order to strengthen it.
A misconception I would like to clarify about stone concerns pricing. I understand that these days you can purchase travertine from $30-to-$100 per sqm, which sounds fabulous, but please note the following: you get what you pay for. It's like clothing; you are at Myer and have 2 t-shirts to choose from, one for $15 and one for $80. You know that the $15 t-shirt will have holes and will pil from about the second wash. The $80 t-shirt will probably last you many seasons because it is better quality. The travertine that is being sold for $30 per sqm is generally rubbish that the quarries want to get rid of cheaply for many reasons, but the quality is nowhere near as good as the $80 per sqm product. If you are staying in your home for many years I would always recommend making the investment and spending more money on a floor that will last and age beautifully.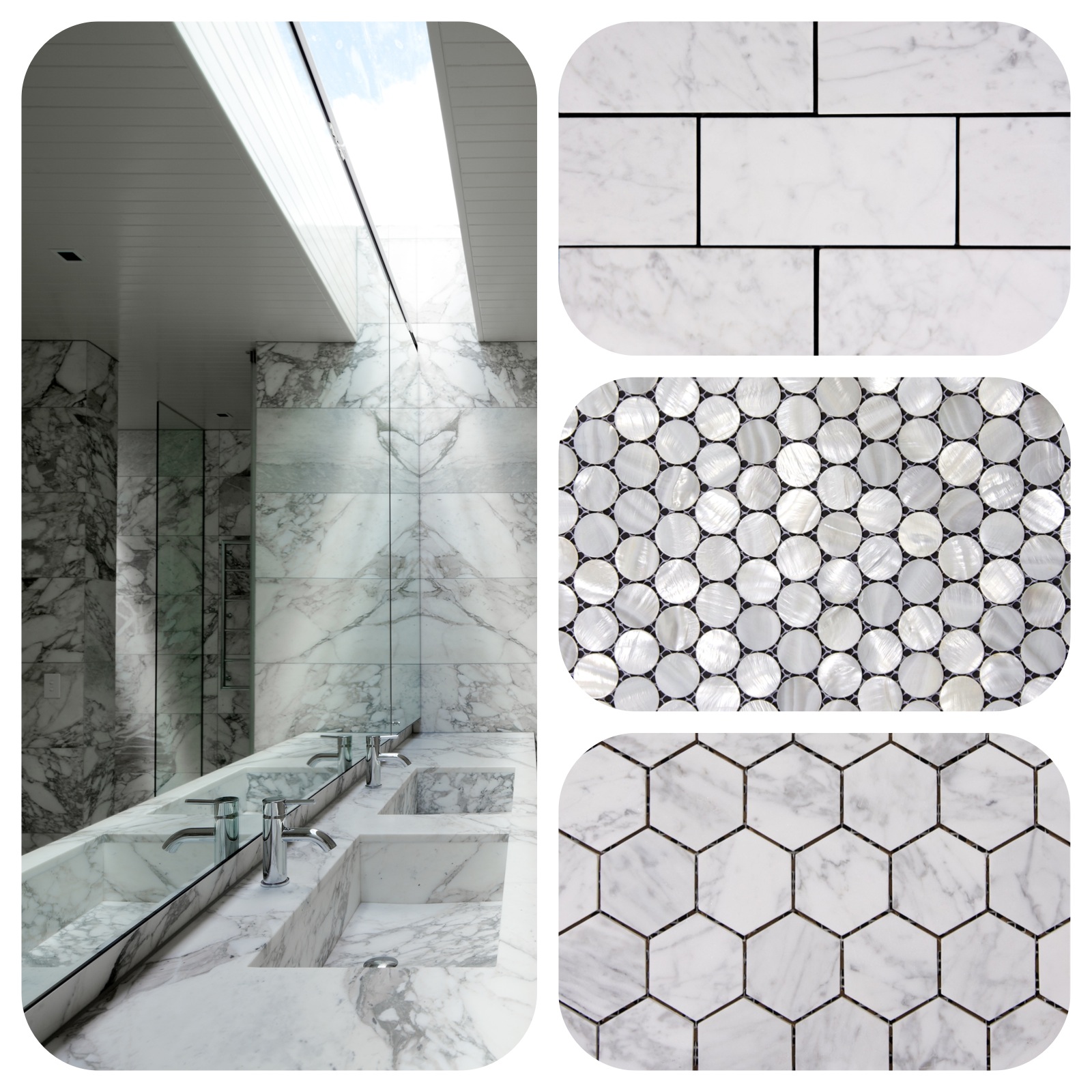 A quick guide to stone types and their best uses
Limestone – lighter colours are generally quite soft so these are great for bathrooms. Some limestones can be dense, but they are usually darker in colour. Dark limestones can be quite sensitive and will show small scratchings over time.
Marble – Very hardy but can generally be quite patterned and busy. Carrara and Calacatta marbles are an absolute design classic and used for everything from kitchen benchtops to flooring to mosaics.
Travertine – tumbled travertine is an absolutely perfect outdoor stone; it has amazing natural slip-resistance because of the holes. I would always recommend filling the holes to about 70% with grout so that the holes still have some resistance. Honed and filled travertine is also a great indoor flooring material. I recommend making sure that the fill is epoxy and colour matched to the stone otherwise it is the first thing you see when you look at the floor.
Granite – the hardiest of all of the stones, fashions have changed and granite is now mainly used outside with an exfoliated or flamed finish. Also used commercially for cladding buildings.
Volcanic stones and bluestone – generally darker grey toned stones which are great for internal or external uses. However, they can be quite porous, so once laid they may need time for the moisture from the glues to evaporate, so will have a different appearance for about a week.
Sealing stone
If you are going to seal stone, there are some simple guidelines that you can follow. These only apply if the stone does not need to be pre-sealed. You should check with your supplier if the stone needs pre-sealing.
1. Lay the stone in its natural state.
2. Clean the stone and apply first coat of sealer.
3. Grout the stone and clean residue completely.
4. Apply final coat of sealer, paying attention to the grout lines as well.
5. To test if there is enough sealer on your stone, try to rub a small amount of water into the stone. If it is absorbed you need another coat of sealer, if not, the job is completed.
Always check with your stone supplier for their recommendations for sealing stone as well.
I could go on about stone for hours, this is just a small piece describing a few major points about selecting stone for your home.

As well as being a long time stone addict, Dara Shashoua owns Byzantine Design, a design-focused stone supply company which focuses on bespoke finishes.
Jen is currently on honeymoon in Tokyo, Venice and the UK, and has opened up the blog to a series of fabulous guest posters to share their interiors-related expertise in her absence. She hopes you'll enjoy them and look out for the odd honeymoon post from overseas! The new Mrs Francis (who will still be known as Bishop for work purposes) will be back at her desk on 11 November.