After a successful brand launch last year, The Print Emporium's creative director Zoe Bristow recently released her second artwork collection and the orders have been flying in! I'm personally a huge fan of the affordable art brand since getting one of her framed floral prints for my dining room (if I had a dollar for every time someone asks me where's it's from!). I thought you might like to see her latest beauties too. And even better, readers can get 10% off all month (keep reading!).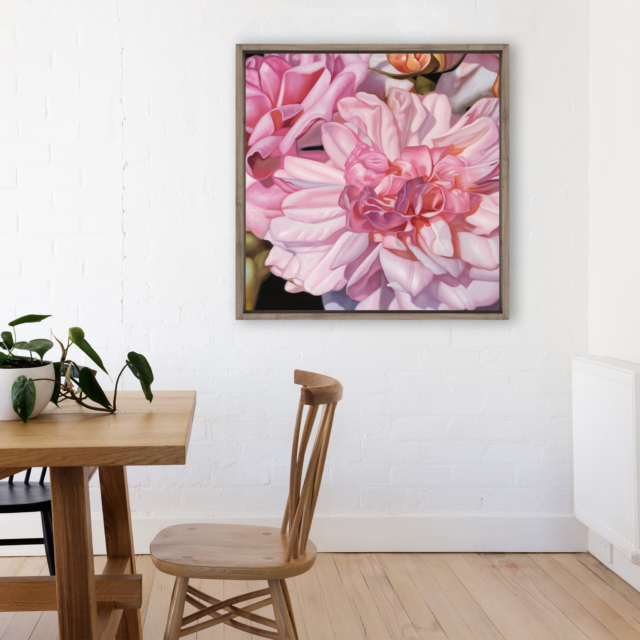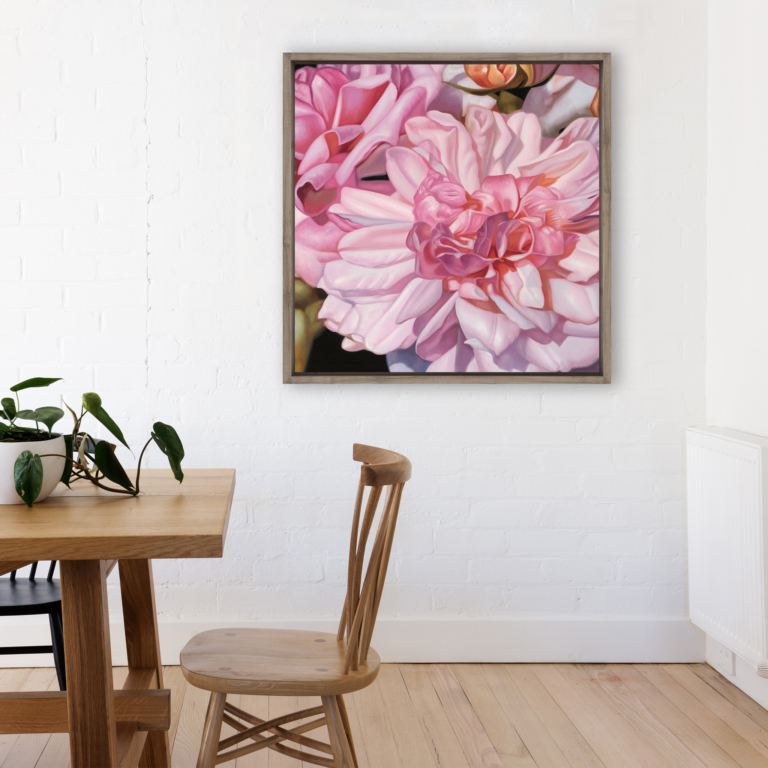 The Print Emporium's new design themes are varied, including Palm Springs, baby animals for nurseries and little ones' rooms, Scandinavian winter, plus even more amazing florals. "We have added in over 80 new artwork designs to our ever-growing collection," says Zoe. "I love the new Palm Springs Doorway series, a range we hand painted from original photographs we snapped in the iconic Californian city back in November, which was a blast. The core of our collection, as always, is first hand painted by us, and then we digitise to a high quality, and then sell on as reprinted framed/unframed paper prints or stretched canvases, both proudly designed and made in Australia."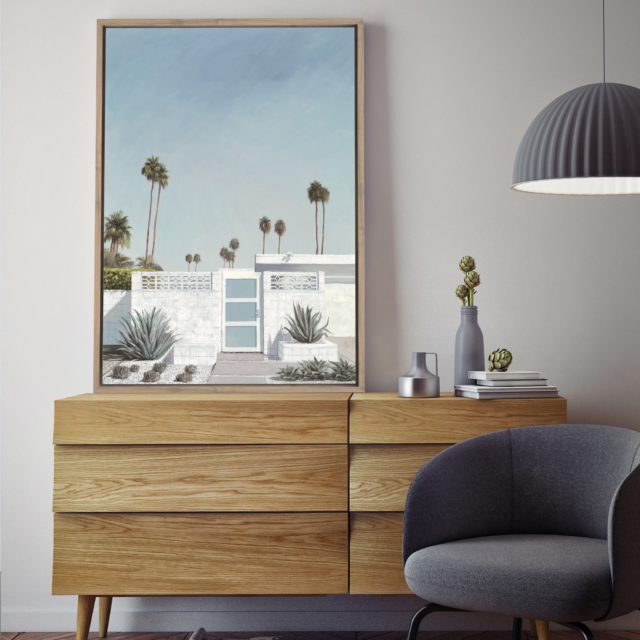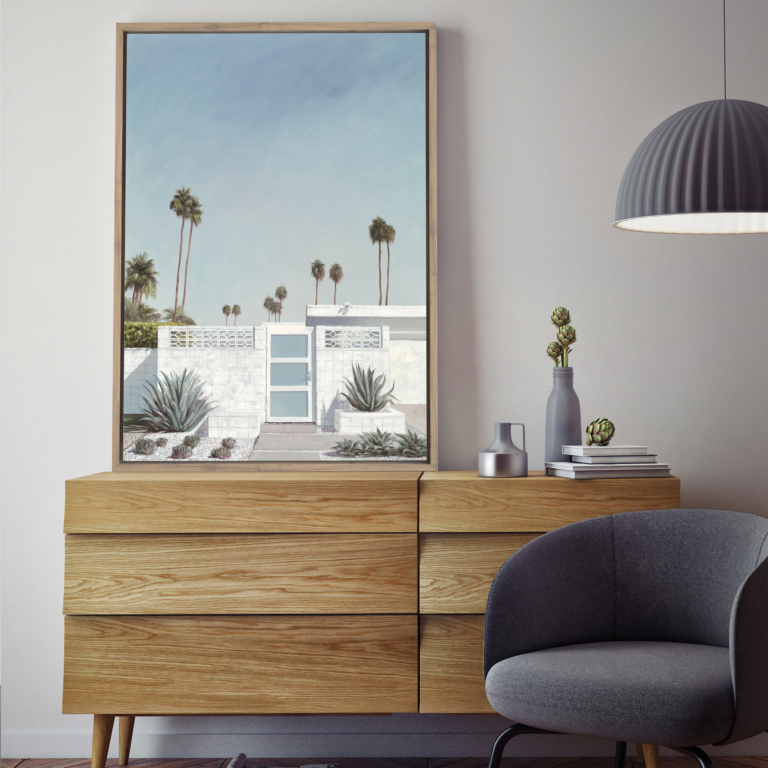 Flowers and birds have proven top sellers, so those ranges have been expanded, but a lot of the designs are completely fresh and new. "We are keen to keep exploring different design ideas and themes, patterns and colourways," says Zoe. "While I do go with gut instinct, reviewing best sellers is also important to keep in mind. Buyers we wholesale to like to let us know what customers are requesting, which also helps."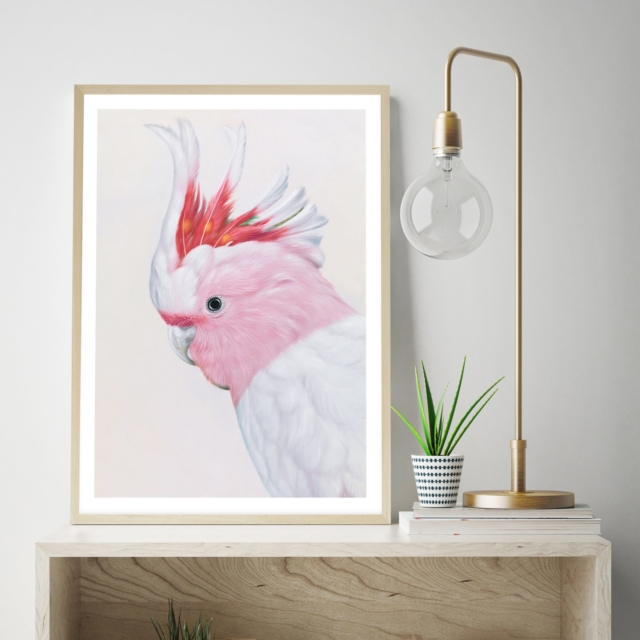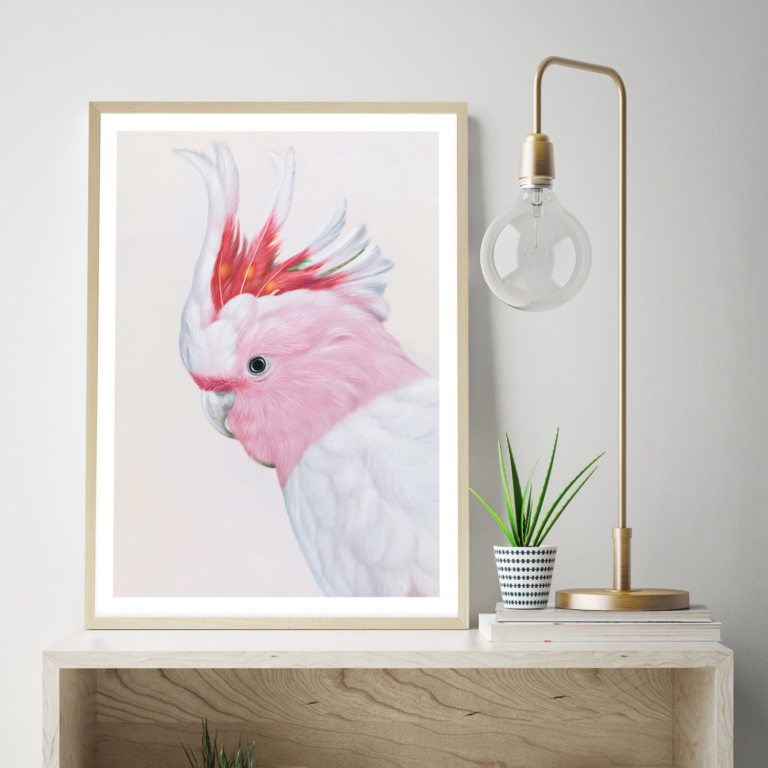 It was requests from decorator and shop owner customers for something for nurseries and kids' rooms which prompted the super cute new animal range. "We painted up a series that includes woodland and farm animals. One customer this week ordered one of the baby rabbit prints as a 1.6-metre-tall stretched canvas for their home! Others buy a series and hang them above a cot or similar. The response at Life Instyle trade show recently in Sydney for these, was so amazing. So we will probably grow on this next collection too."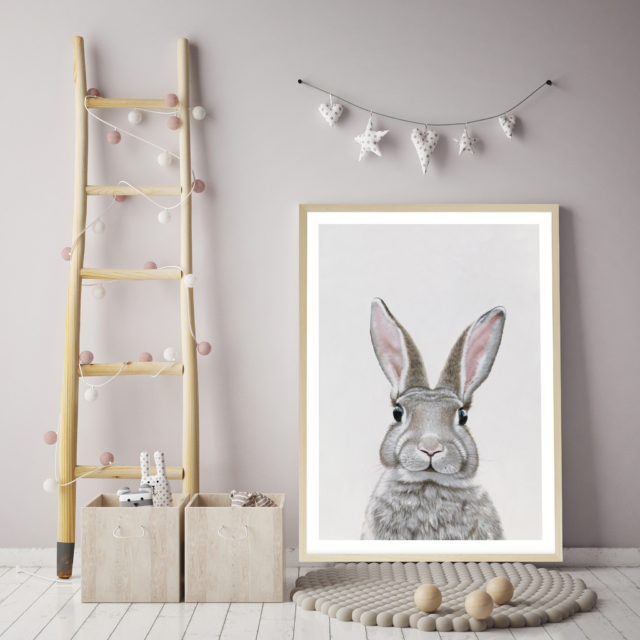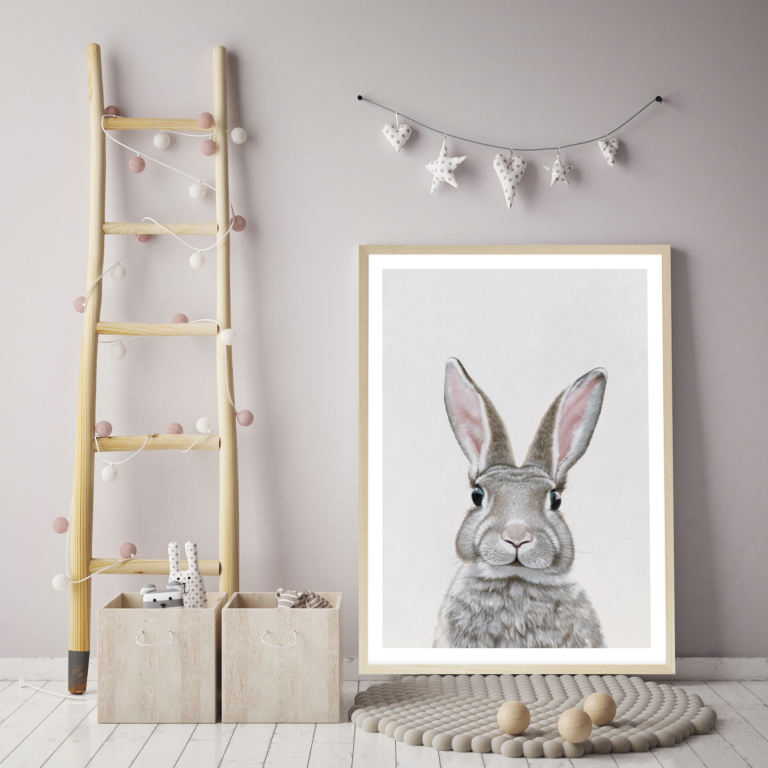 Zoe says feedback from online buyers has been that the products look so much better in real life than on a screen. "Our products are all made in Australia, as we love to support local printing and framing manufacturers rather than manufacture off-shore. The fact you can see the brush strokes of our paintings when viewing the pieces in person, along with the fact we use genuine timber frames, were what buyers loved at the trade show."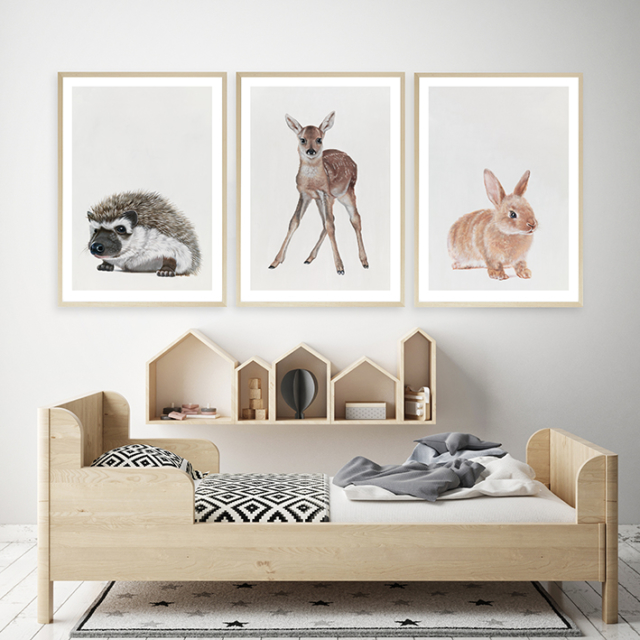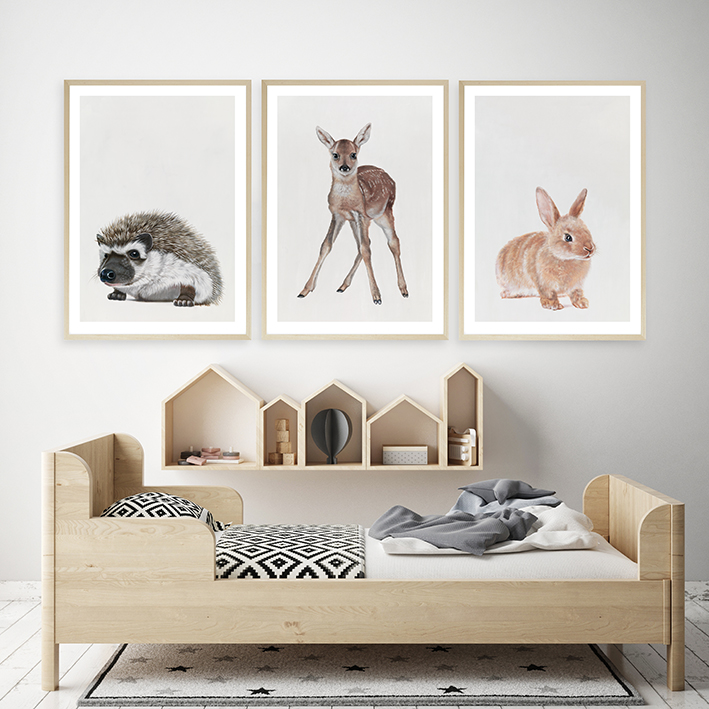 It's still been less than 10 months since The Print Emporium launched and we definitely think they're one to watch! "In that time we have showcased at about three or four trade shows, featured in top magazines, had an overseas trip to take photographs for the collection and meet with more artists to collaborate with, and growth that has led to stocking in more retail shops nationally and internationally. It's super exciting. Every day I am contacted by stylists, press or homewares store buyers, which I am so humbled by, being a relatively new player in the market here."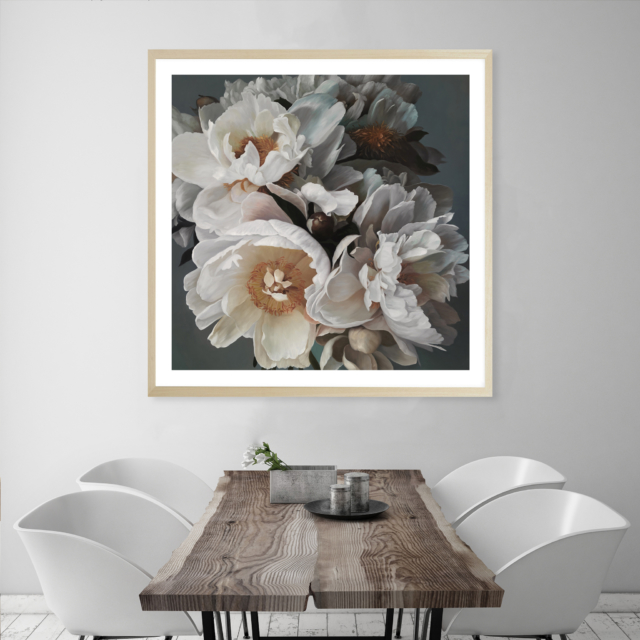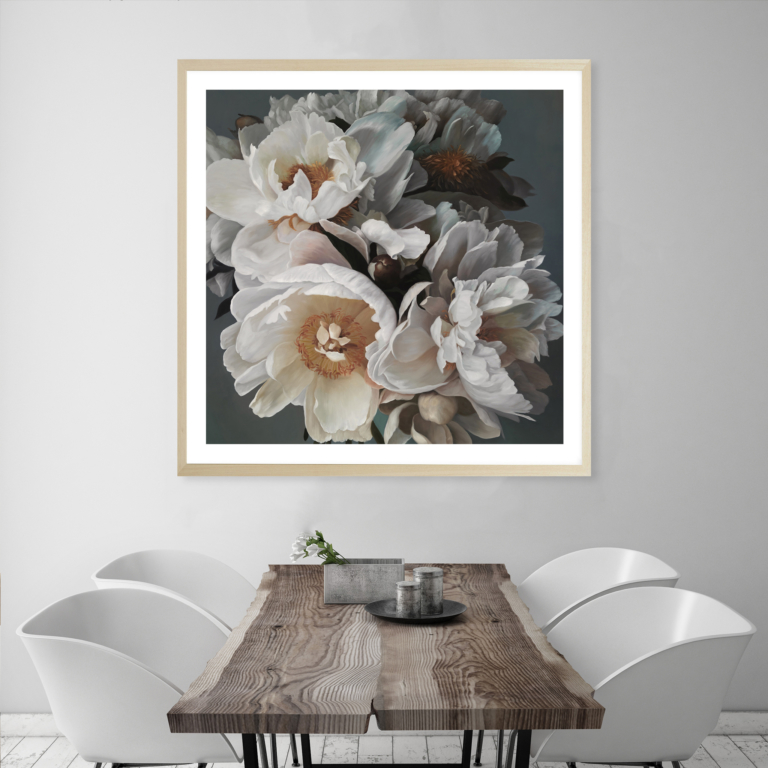 So, while there are many competitors offering affordable prints and canvases, what does Zoe thinks makes her stand out? "The core of the range is all hand painted by artists I privately commission so tens of hours or more have gone into each beautiful painting before we digitise them locally at a high quality standard (the same that top art galleries employ). Then we manufacture in Australia too, which is pretty special I think. So many customers don't realise they are not photos, due to the high detail in the brushstrokes. With our range, we offer prints that look pretty close to an original, however you don't pay the price for an original. Also, our frames are genuine timber, where some other brands use acrylic or similar."
Shop The Print Emporium art collection online and use the code INTERIORSADDICT for a 10% discount in April 2018.