Last week, a little tired of seeing so many replica Tolix stools at breakfast bars across the country, we put together a list of some great non-replica options. Readers loved it, so we thought we'd do the exact same thing for dining chairs. Below are 10 beautiful and unique chairs by some exceptional Aussie brands. Not a replica Eames DSW in sight!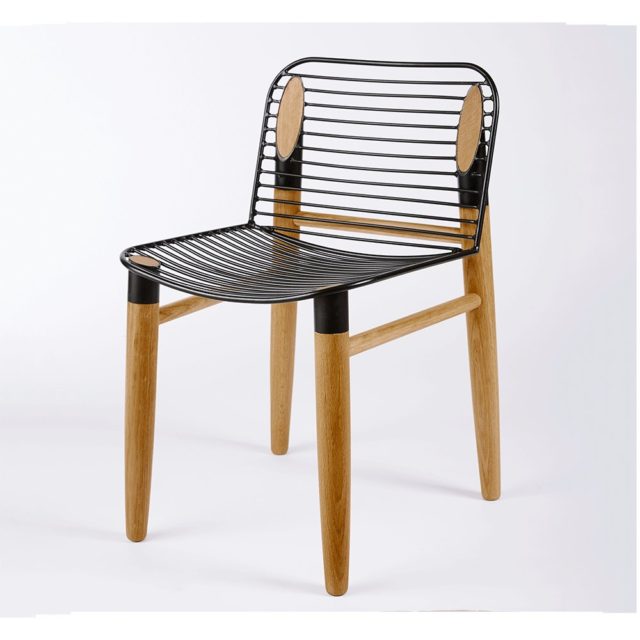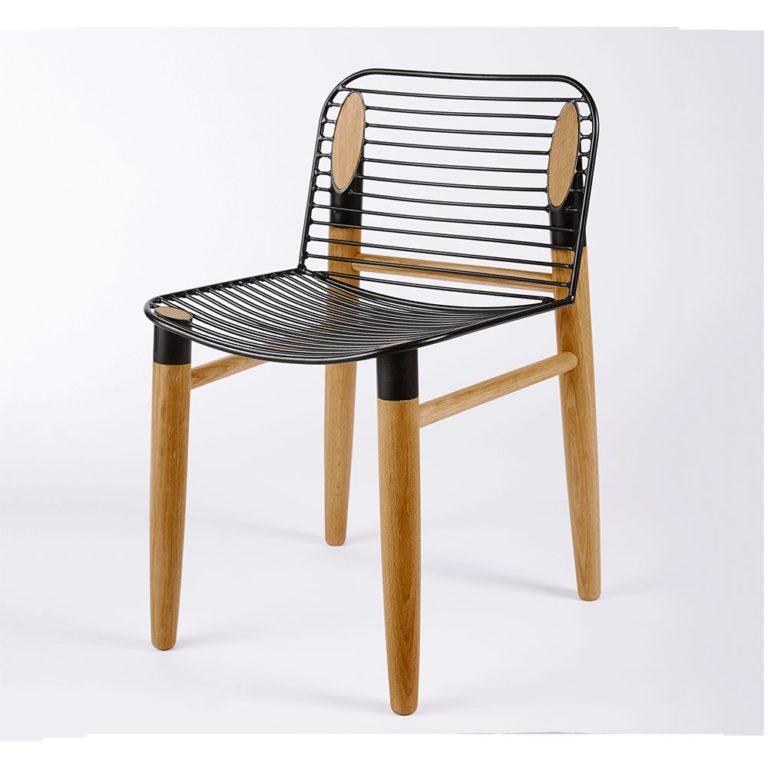 On sale (that's what we like to hear!) but for $844 (ah… there's always a catch!), the Lopez Dining Chair from Jimmy Possum is individual and beautiful. With the pattern placement on the chair completely random, no two chairs are the same. Featuring a fully curved design all carved by hand, the frame is made from solid hardwood.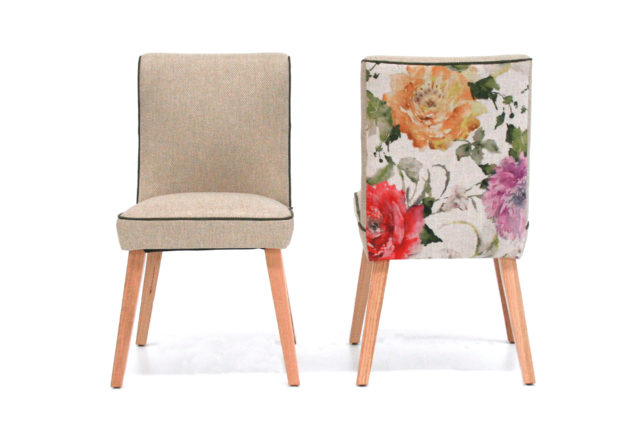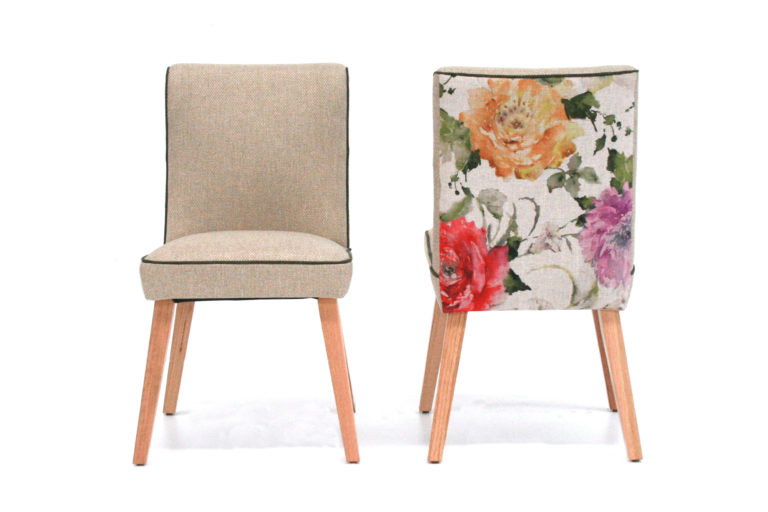 Probably my favourite chair on the list (I know, big call!) the Scandinavian Dining Chair from Harpers Project is elegantly crafted by hand. Available in a range of seat colours and patterns, it retails for $300 and will be back in stock this January.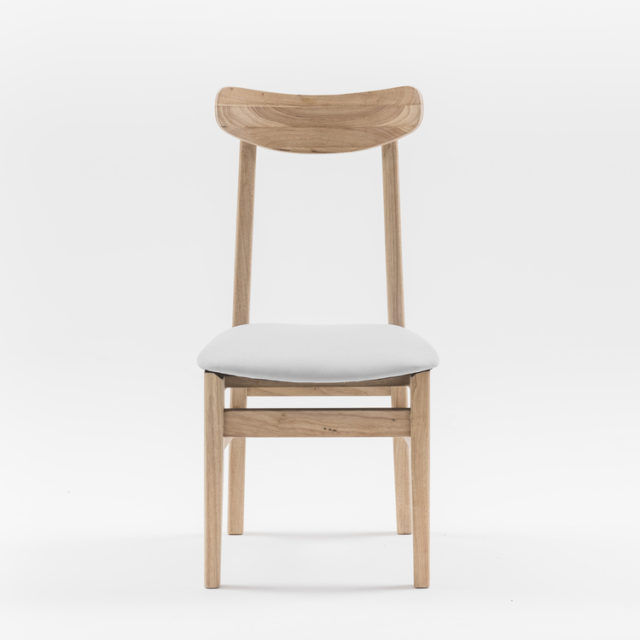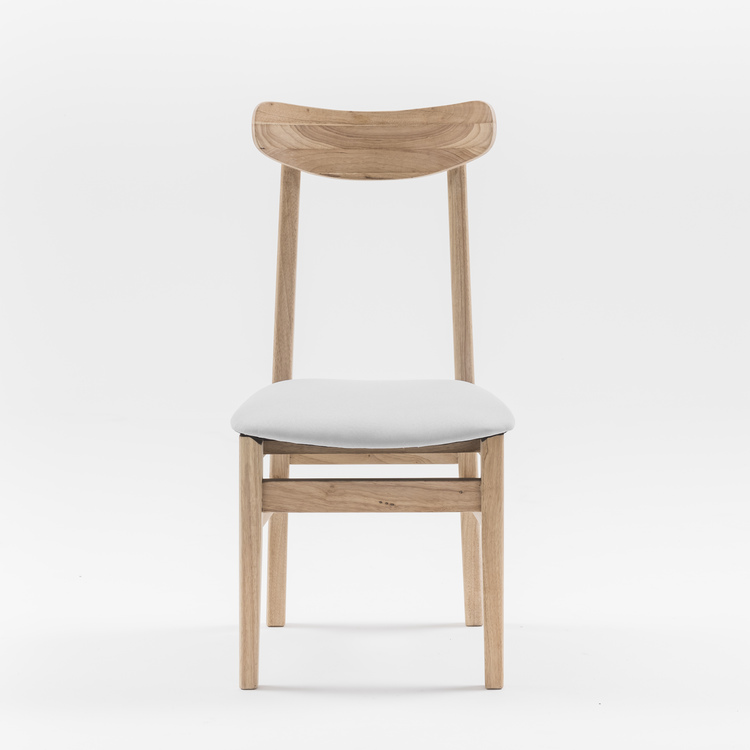 At the bargain price of $119, the Fletcher Dining Chair from Freedom is chic and on trend. Coming in natural and charcoal, it is a subtle option for your dining room.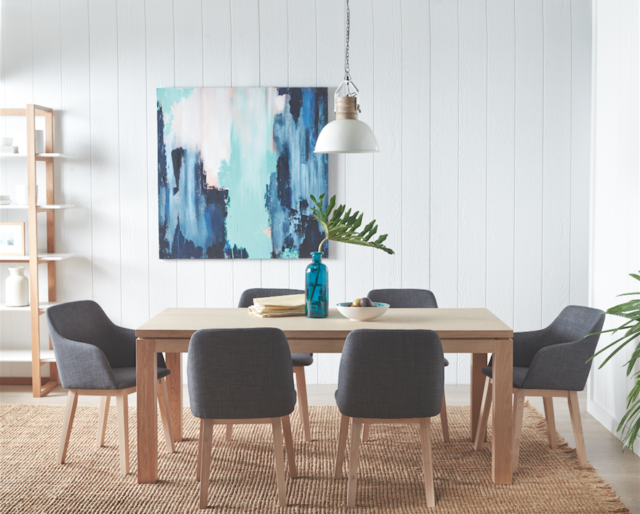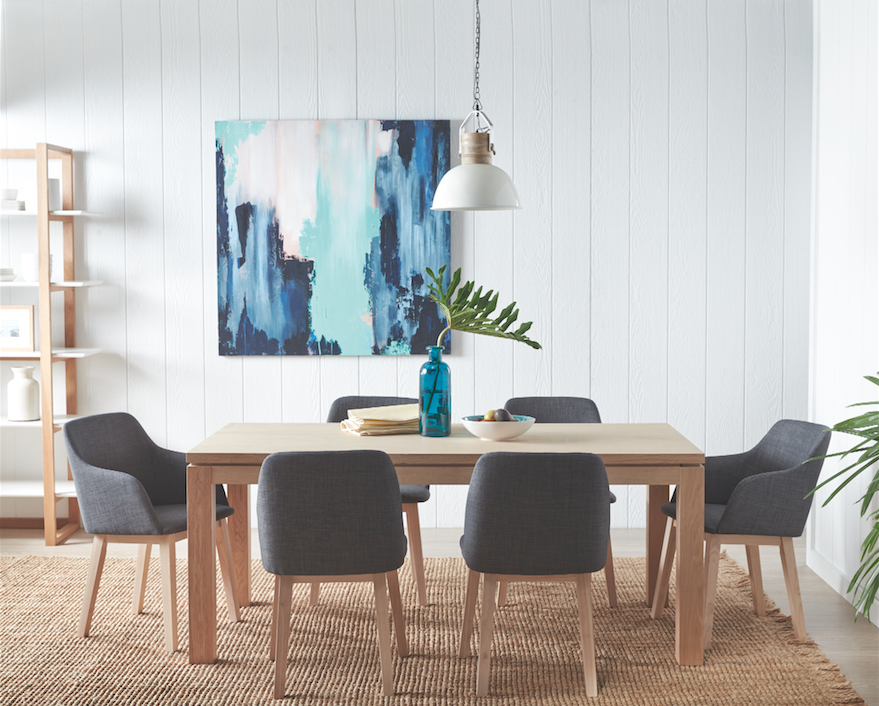 An ideal modern dining chair, the Christof Chair from Curious Grace is made from polypropylene with varnished wooden Natural beech legs. Available in white and grey, it retails for $195.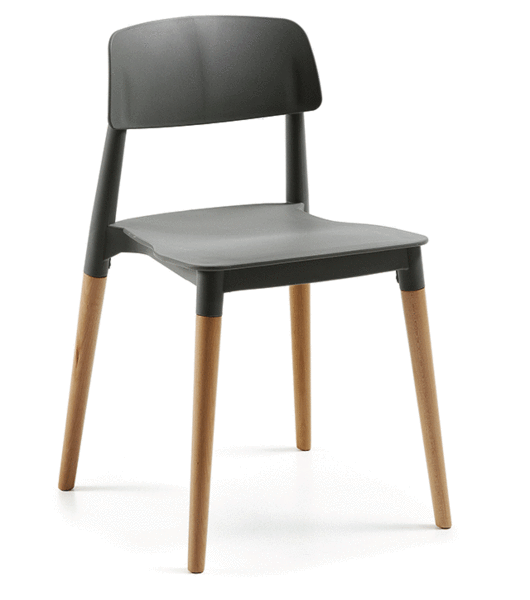 A luxurious addition to any dining table, the Fenwick Dining Chair ($449) from Barnaby Lane combines a blonde teak frame with a leather seat and back. Available in blush and tan, it also doubles as a gorgeous occasional chair for the bedroom or living space.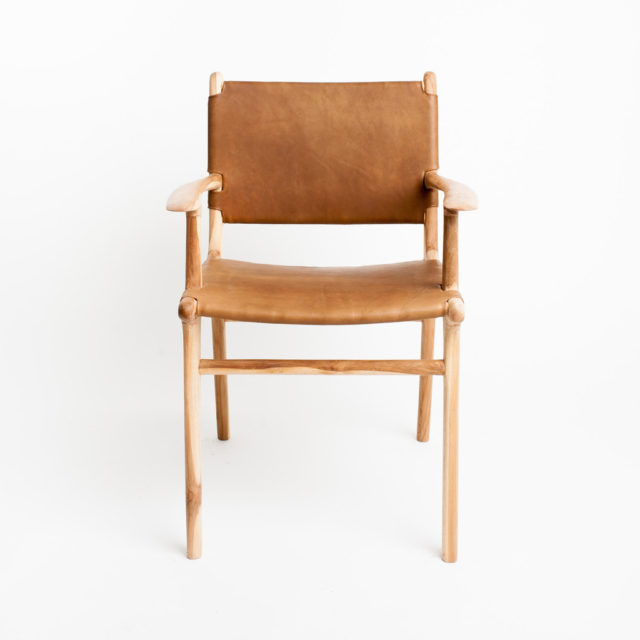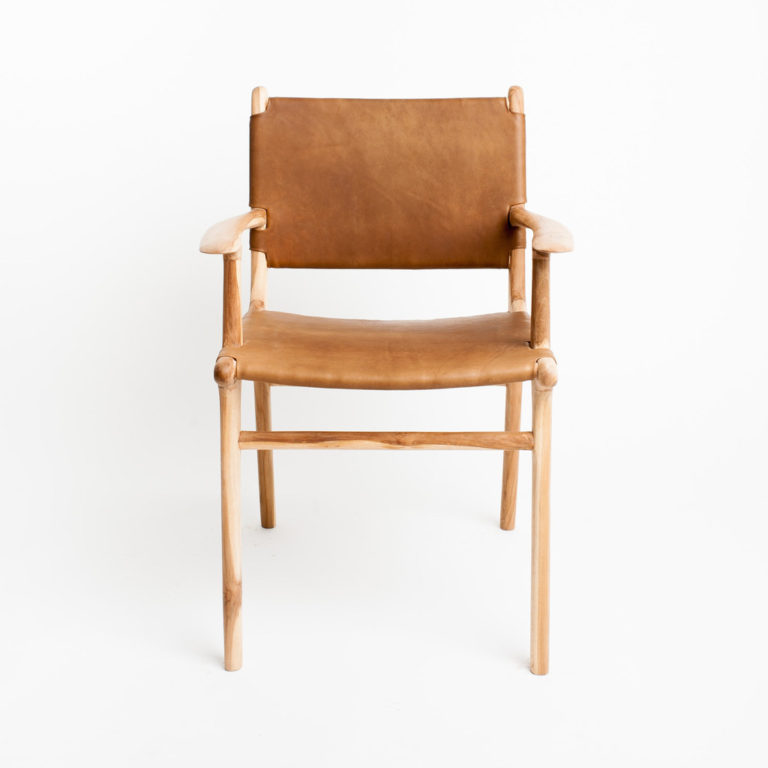 A robust folding chair crafted from solid oak timber, the Storytellers Chair (left) from Nomi is perfect for the unexpected dinner guest, chit chats while fishing or ghost stories by the fire. Featuring a quirky wiggle in the frame to optimise comfort and efficient storing when folded, prices start at $249. It can also be customised in a wide range of colours.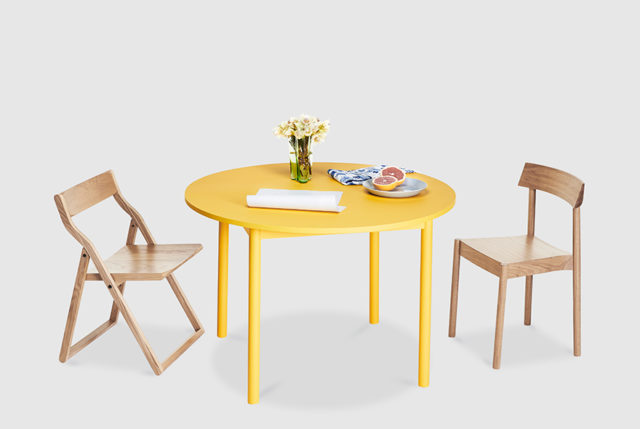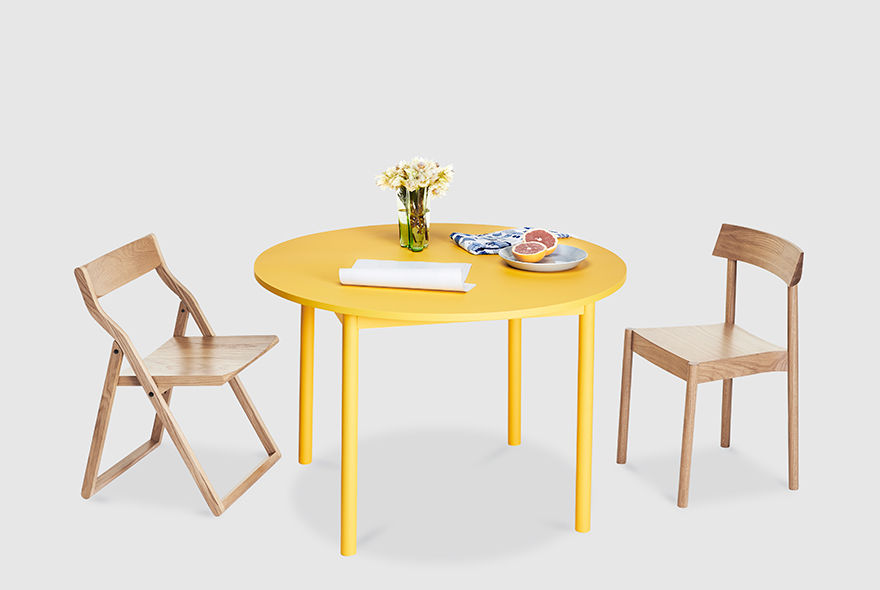 With a galvanised metal frame and linen upholstery, the Atlantic Dining Arm Chair provides that sought-after casual luxe aesthetic. Available from Max Sparrow, it retails for $695 (was $1,045!).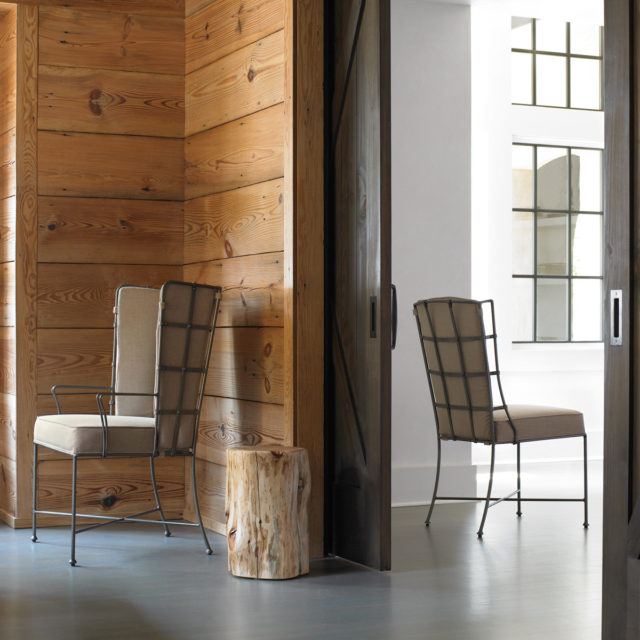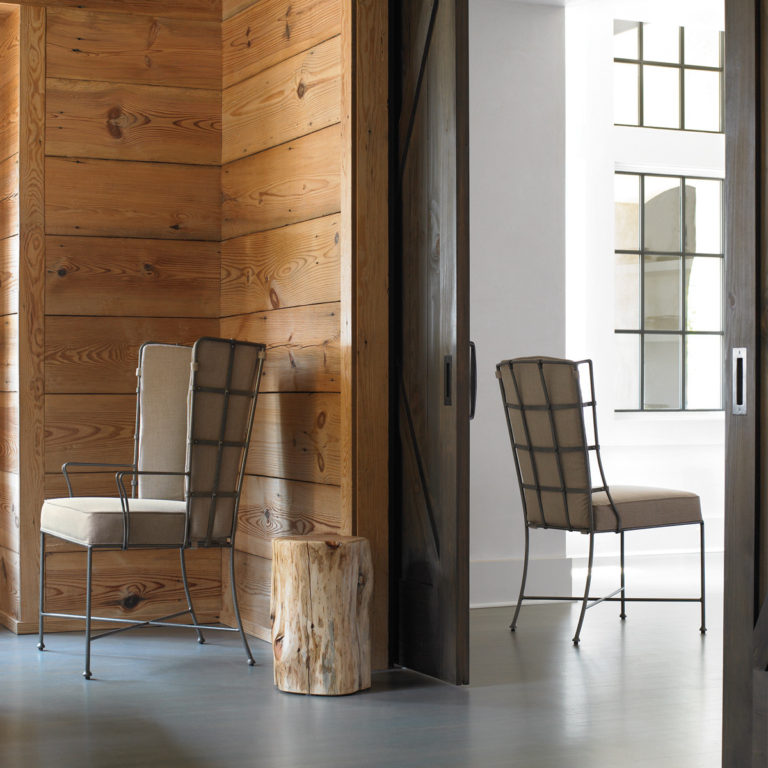 Made entirely from sustainably forested European Birch ply, the Square Chair ($295) from Plyroom is timeless and versatile. Featuring a clean-lined structure and flexible upright backrest, it is perfect for any occasion.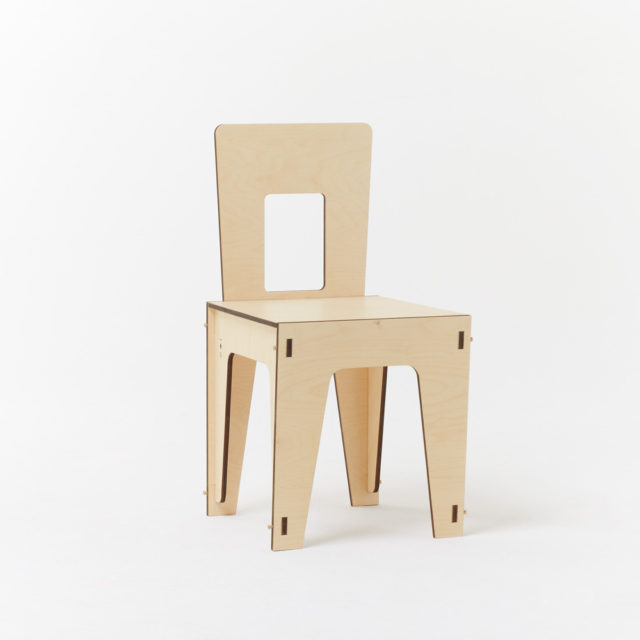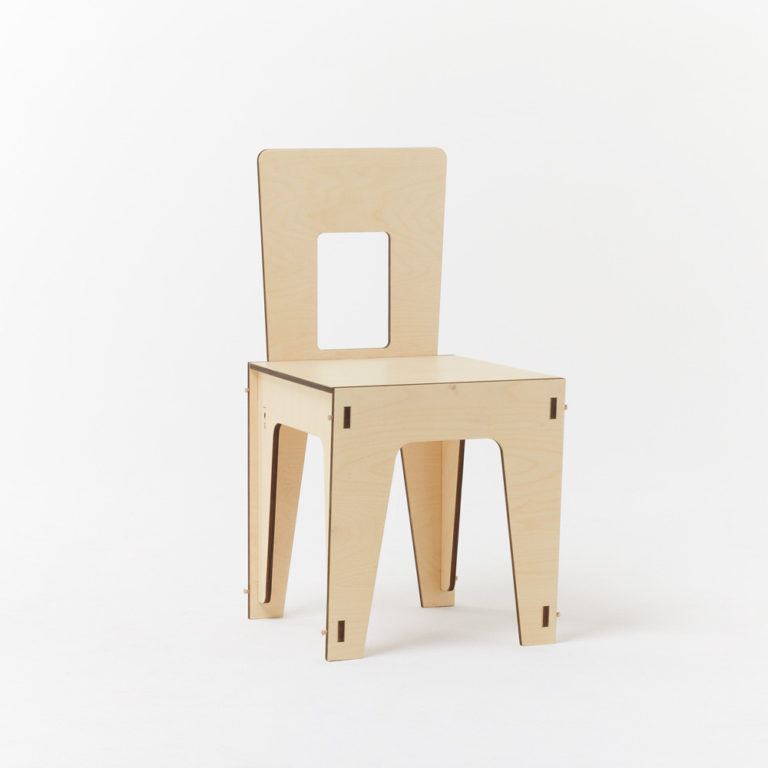 The Partridge Chair ($845) by DesignByThem, is a welcome addition to the Partridge range of humble, well-made timber furniture. Made from FSC White Ash timber, powder coated aluminium brackets and a galvanised steel backrest, custom finishes are also available.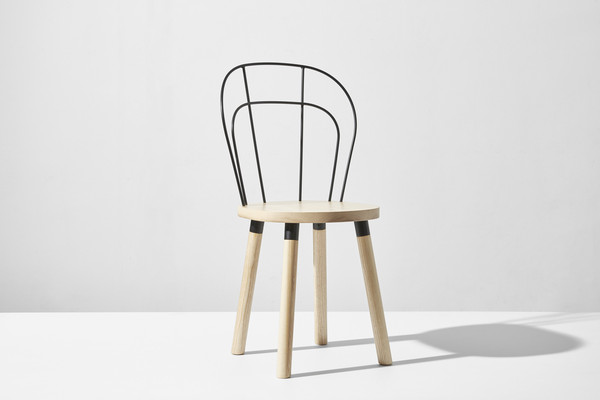 We hope you found this list useful. Let us know what you'd add!