Don't get us wrong, we LOVE Armadillo and Co rugs for kids rooms (and Jen has one at home). But it's safe to say they've been the rugs of the moment for, well, significantly longer than a moment. Years! So if you're looking for an alternative, check out our top 10 below.
With a bold triangle pattern in a contrasting palette of pinks, blues, charcoals and eggplant, the Harlequin Rug will add a playful pop of colour to your kid's room. Available from Arro Home, it is 100% cotton, measures 120x180cm and retails for $350.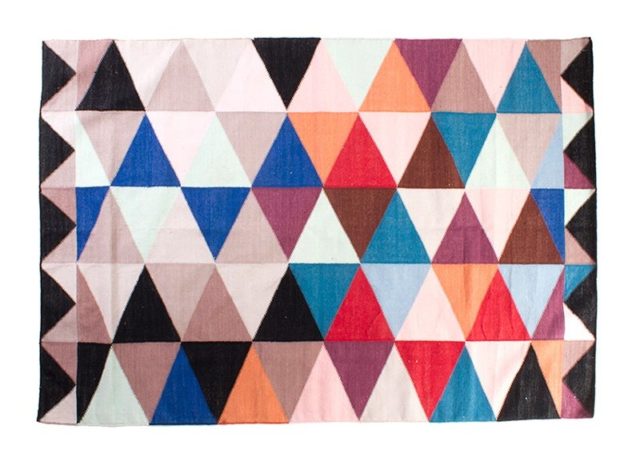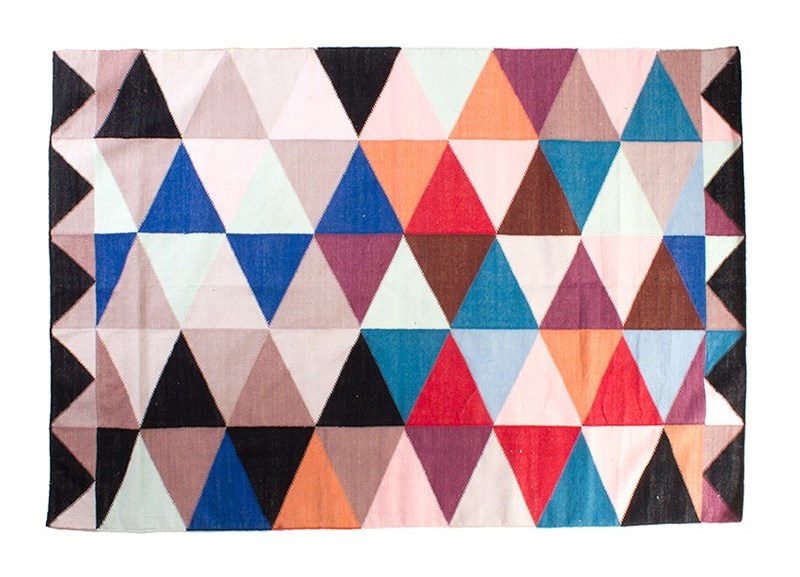 Hand-woven on a loom by Indian artisans, the abstract Zeta Kilim Rug ($299) from Olli Ella is fair trade and made from New Zealand wool. Fresh, warm and rich in colour, it measures 100x140cm.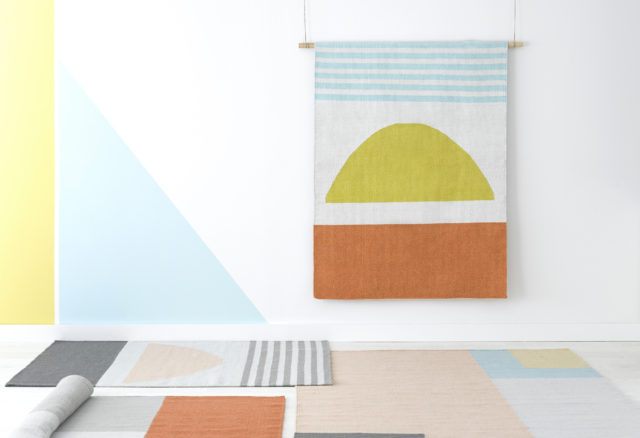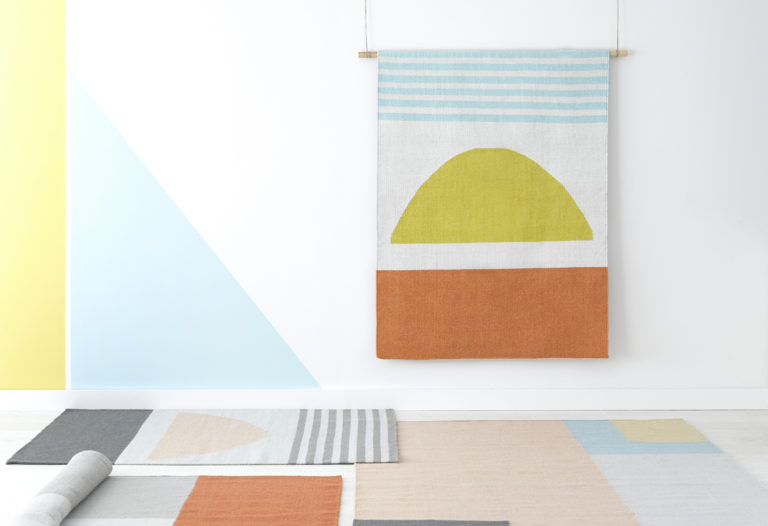 Available in a range of colours and two sizes (91x152cm and 152x244cm), the Addison Rug from Pottery Barn Kids is richly textured with a high-cut trellis design. Featuring a hand-tufted blend of pure Indian and New Zealand wool, prices start from $199. It's the classic option.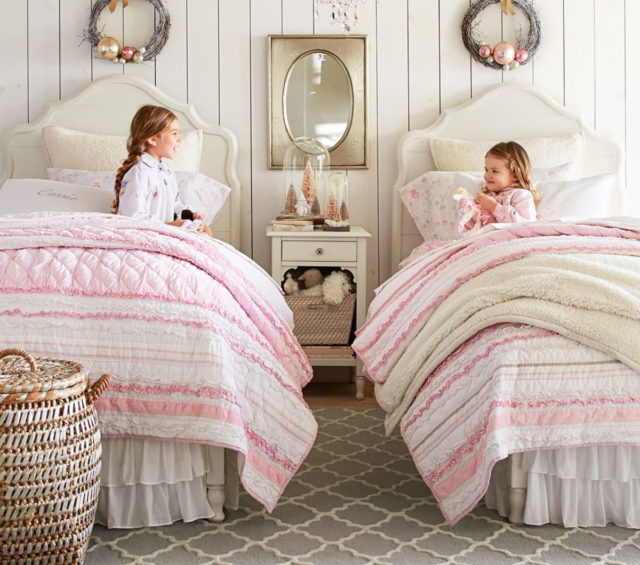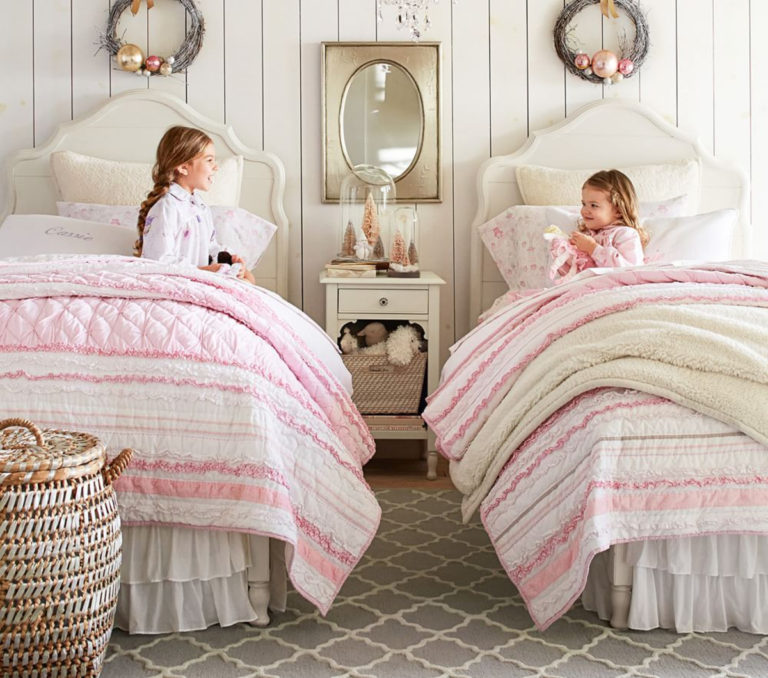 Hand crocheted from the finest 100% cotton yarn, the Dolly Rug ($250) from La De Dah Kids can be used as a floor rug or a beautiful bed throw. With a diameter of approximately 120cm, it is available in a wide range of colours, our favourite being the mint and metallic silver.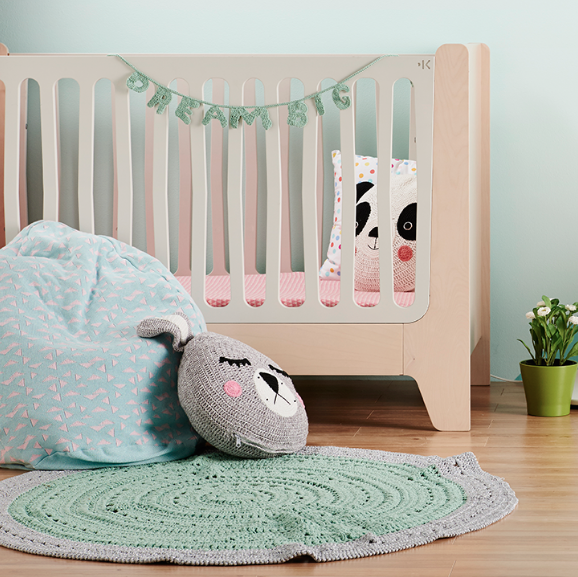 The original Down To The Woods Freckle Rug is carefully handmade in Nepal, meaning no two are exactly the same. Made from 100% pure New Zealand wool, it is oh so lovely to look at, but even more lovely to feel underfoot. Coming in two sizes: 100cm and 140cm, prices start at $400.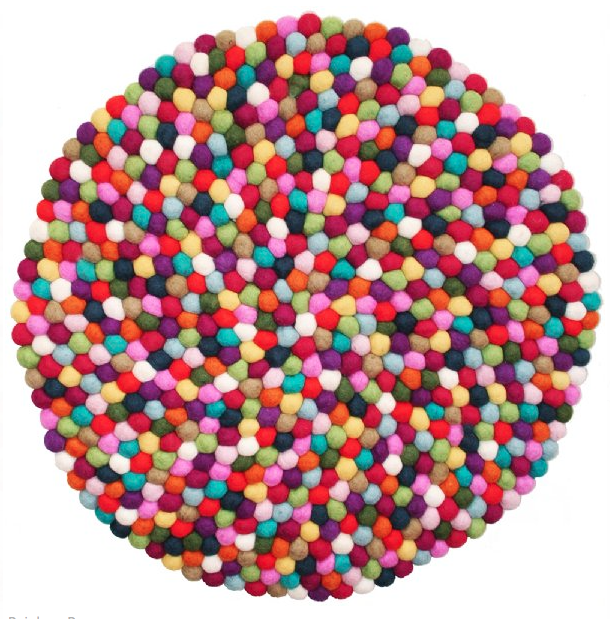 This too cute Don't Forget To Dream Bear Rug designed by Bloomingville (and available through Leo & Bella) is durable and practical, yet whimsical enough to support your child's wild imagination. Made from cotton and measuring 120x60cm, it retails for $99.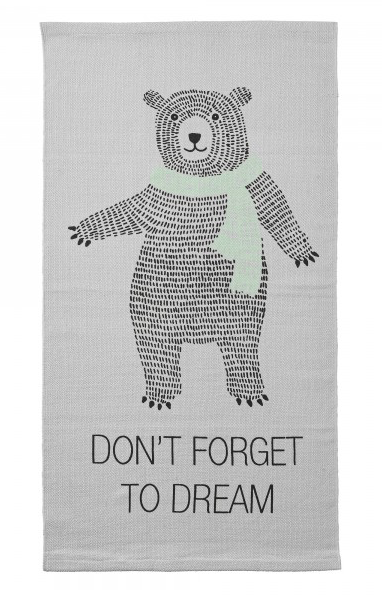 On sale, the Kip and Co Pastel Croc Dhurrie Rug from Shelter 7 is available for the affordable price of $292.50. Hand woven from 100% cotton in India, it measures 120x180cm.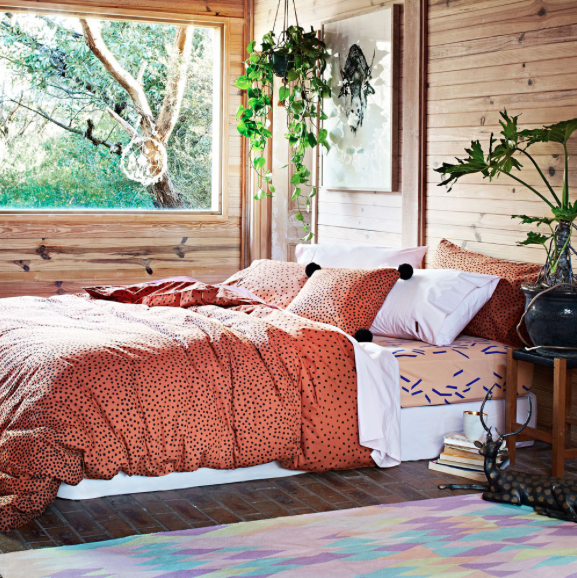 The Stef Cloud Rug is a contemporary and fun. Handmade using 100% felted wool, it is available in two sizes (74x52cm and 120x80cm) and many colours. Prices start from $59.99.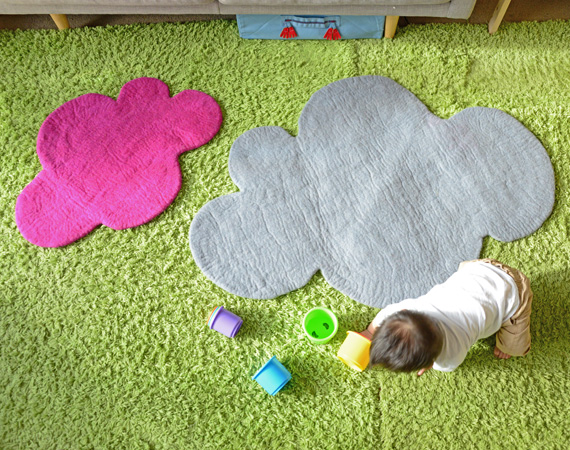 Available for the bargain price of $49.95, the Floor Filla Rug is perfect for the on-trend, monochrome look. Designed by Cotton On, it measures 150x190cm.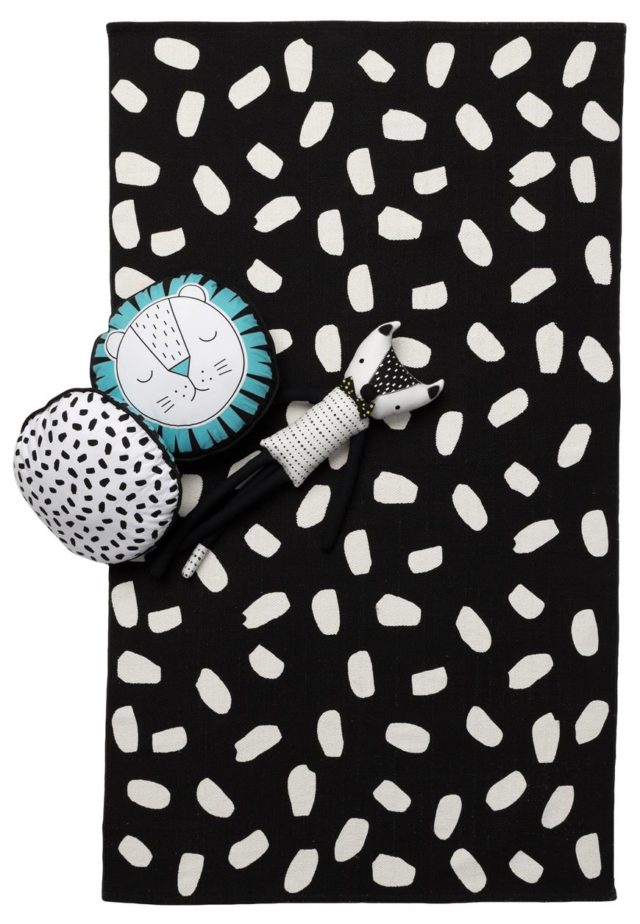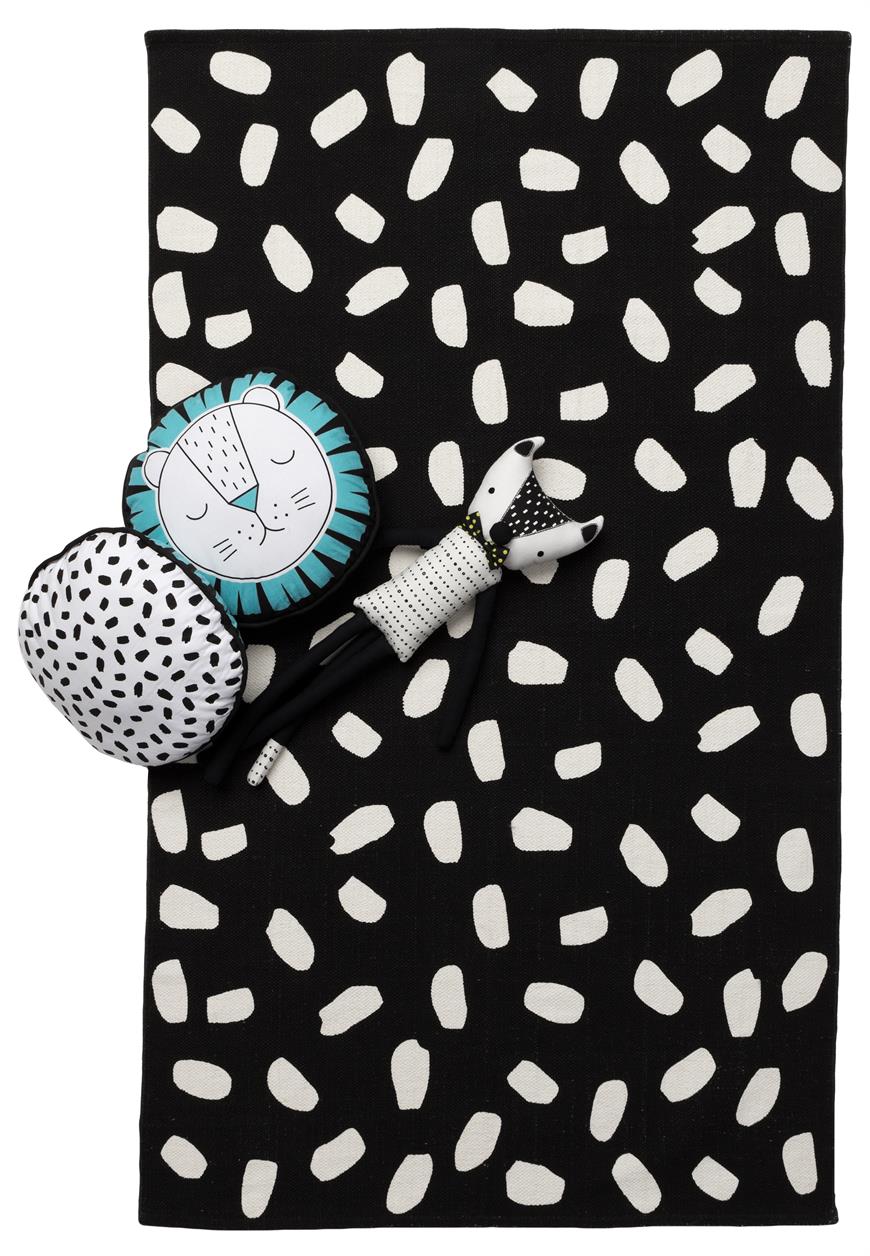 Brand new, the Doughnut Felt Ball Rug is sweet deliciousness in a rug! Available from Happy As Larry Designs, the 100cm diameter retails for $399.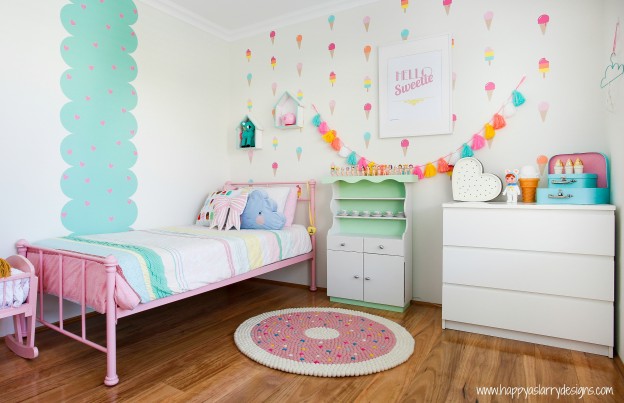 We hope you found this list useful. Let us know what you'd add!