By Lexi Kentmann
I am a massive fan of colour. I think it helps lift your mood, makes life more fun, and in a kid's room – it's a no-brainer. Kids naturally love colour.
My approach to kids rooms? It's pretty relaxed. I'm not matchy-matchy, and I love collecting bits and pieces that tell a story, or have a function. I am huge on products that do double-duty (like a stool also acting as a bedside table), I'm not a fan of treading on LEGO, and I adore storage. Because let's face it – when you have kids – you need storage. And lots of it. I'm not into licensed kids products. Gosh. No siree. However my kids ARE. So where possible, I steer them away from that stuff, and into good stuff. Non-merch stuff.
1. Giant Corn Cob Stool from Third Drawer Down: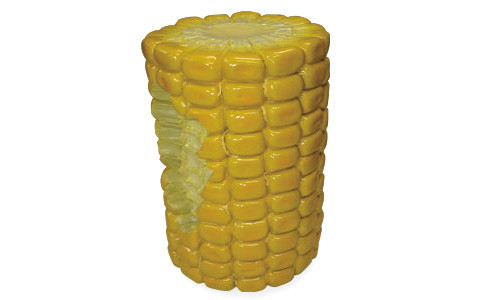 Look – I adore the big things Australia has. The Big Banana, The Big Pineapple, The Big Ram, The Big Prawn. For so, so long I have adored this! It's fun, quirky, and certainly not something you'll see in everyone's home. What's not to love about an oversized corn cob that you can sit on and do story time on. Plus I think just as it might appeal to a small person – I can easily imagine this being quite at home in a teenager's bedroom.
2. Kip and Co pretzel sheet set: 
These pretzels don't make you thirsty – and if they do, don't come out and ask for a glass of water 76 times stalling bedtime. As a kid I always loved having my own special sheets. These are SO on my wish list! Of course for my daughter's room *cough*, and not mine.
3. Freedom Tre Lamp: My son is a real bookworm. He will devour a whole book in a day. I need to invest in a good task light – and I'm a mad fan of Tre. The shape is great, but that pop of yellow? BOOM! Did you know 98.6% people say yellow is their happy colour? Well I made that up, but it might as well be true. Yellow is my happy place!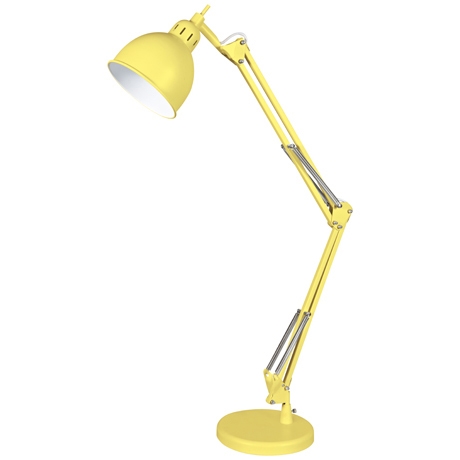 4. Adairs Dreams Come True cushion: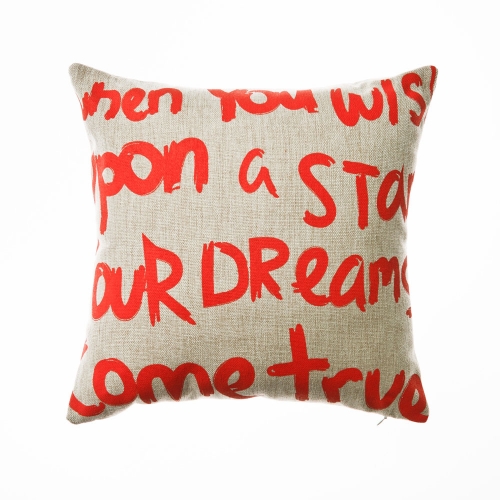 I am a big fan of changing the cushions in my kids bedrooms. Call me crazy, but I move cushions around our house quite regularly, clearly I have a short attention span. So I could see this having longevity in the living room, as it would in a child's room. I avoid twee at all costs, and I love the graffiti-esque style of this Dreams Come True cushion.
5. Little Paper Lane bunting. Ahh just the word sends shivers of delight through my body. I love my kids rooms to feel like they're fun and not a museum. There's one thing about our house – you can touch, feel, and live in it. This bunting is bright enough to add a burst of joy, budget-friendly enough that I could actually buy it!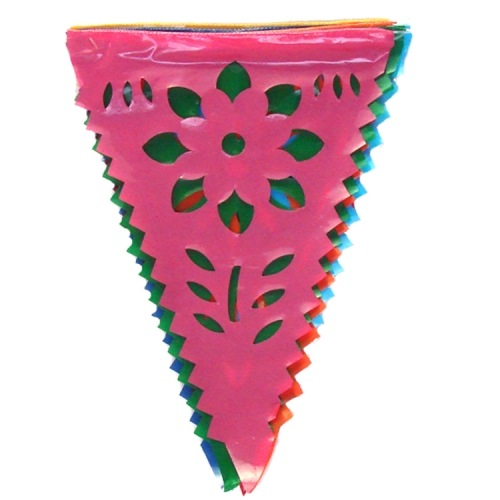 6. LEGO money box: I am in the throes of teaching (well trying) my children the joys of saving their hard earned pocket money. I am a little bit nuts for the iconic LEGO money box, and see it as a super cool and iconic accessory – just as much as a learning tool!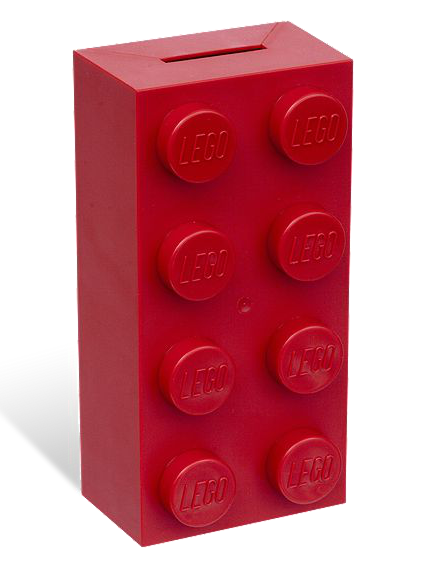 7. I totally love this Animal Alphabet, and would even put it out in the living room: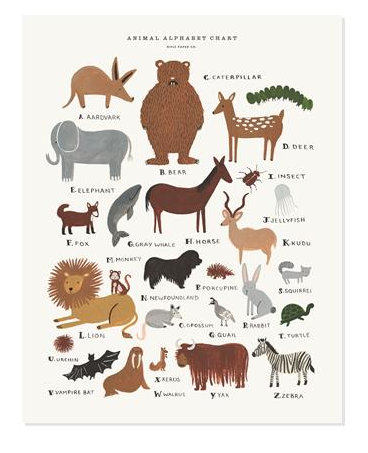 8. Kido Store: Areaware Alarm Dock: 
Honestly the coolest clock on the block – I'd like one of these myself.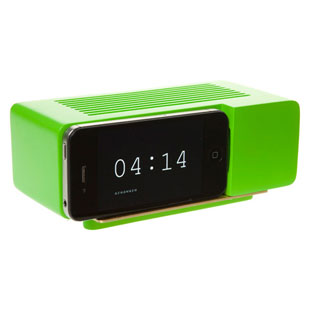 9. Arrow sign from The Super Cool: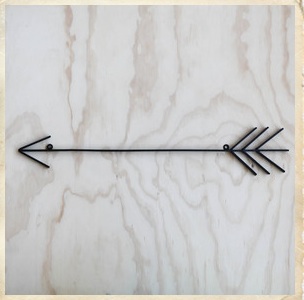 I love wallet-friendly ways of adding personality to rooms – and I think this super simple arrow sign is pretty darn cool and all those kids could tell their parents – yep – that way to the door and thanks for coming by.
10. Lark Wire Pigeon Hole Shelf: 
Like I said – I love storage, and I love the lick of colour on this industry style shelf. It's perfect to house books, homework or special knick-knacks that kids love to collect (I'll be honest, I do too), and those hooks would come in handy too.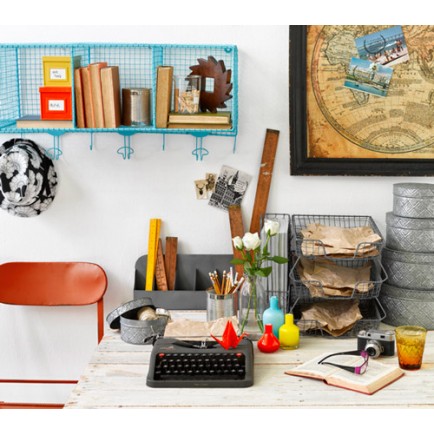 Looking for more ideas?
If money were no object, this desk is pretty amazing: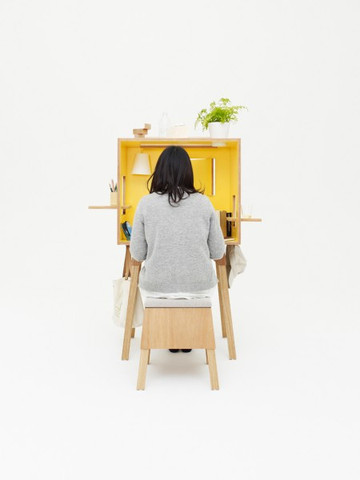 I layer up our beds – because I love the look of it, and for me, nothing beats snuggling down under the covers – and I think my children love that too. I so, so adore this throw: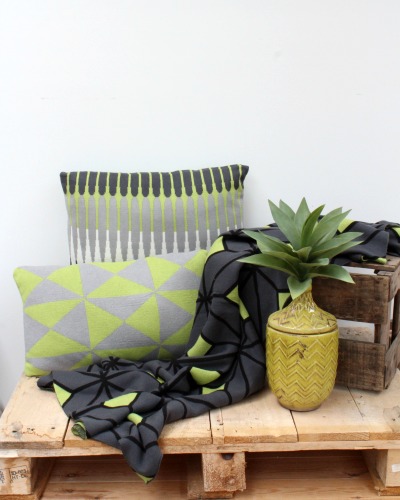 Lexi Kentmann is an award-winning blogger at PottyMouthMama, where she writes about life, beauty, fashion and whatever appeals. She's one of Jen's favourite bloggers.