Young Sydney designer Seaton McKeon has won the chance of a lifetime to see his lighting design put into production by Danish brand &tradition.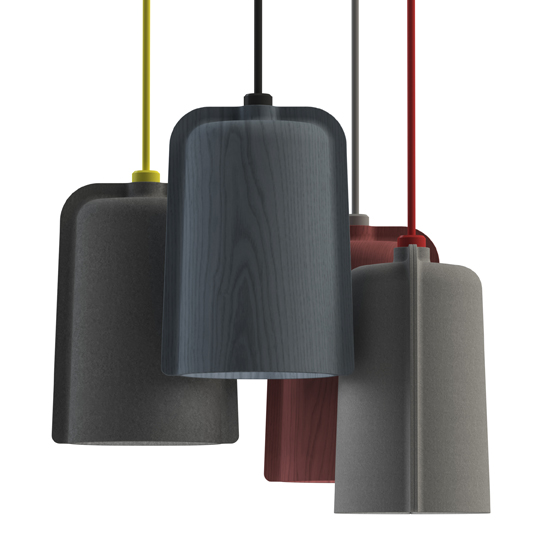 McKeon's Press Pendant will be sold worldwide through the design company, and will be available in Australia at Great Dane Furniture.
Five finalists presented their designs to a judging panel during designEX in Melbourne. The panel consisted of Anton Assaad from Great Dane Furniture, Martin Kornbek Hansen from Denmark's &tradition, renowned British designer Michael Young and a representative from the Design Institute of Australia.
"I am thrilled to have won such an amazing prize," said Seaton. "&tradition are giving me the opportunity for my vision to be realised." As part of the prize, he will be flown to Copenhagen to explore the bastions of Danish design, with unprecedented access behind the scenes of one of Scandinavia's leading furniture producers.
Seaton's design stemmed from the PET recyclable material. "I loved the softness of it. You can get somewhat rigid forms out of it, yet it retains a soft, tactile quality; it feels like felt," he said. His favourite part of the design process was the 3D modelling. "It's an amazing feeling when you take something that doesn't exist and turn it into something tangible. It's sculpturing in the virtual world."
The brief was to design a simple, iconic pendant light to fit both the residential and contract markets with a retail price point of $200 to $400. Entrants were also asked to consider important manufacturing elements such as mass production and ease of production.
Great Dane's Anton said Seaton's design featured clean lines and its organic nature had great appeal and potential for aesthetic longevity. "His use of PET plastic will suit the contract market, adding to the green star rating of a building, while the warm and tactile nature of the design also appeals to the residential market. We are very proud that the Press Pendant will become part of our range, and that McKeon will be part of the Great Dane family."
The judges agreed that the Press Pendant has the ability to be sold as a pendant, floor or table lamp. In the end, it was the simple yet clever design that won the judges over: "By sticking closely to the brief, Seaton's design demonstrated tradition tied to innovation. We feel it will have great potential in the market and are excited to nurture young talent," Anton added.