We're big fans of Aura as regular readers will know, so we're delighted to offer this exciting giveaway today. One reader will win everything in this look. If your kids share a room, this would be just perfect for you (or you could split it between two kids' rooms with single beds of course)!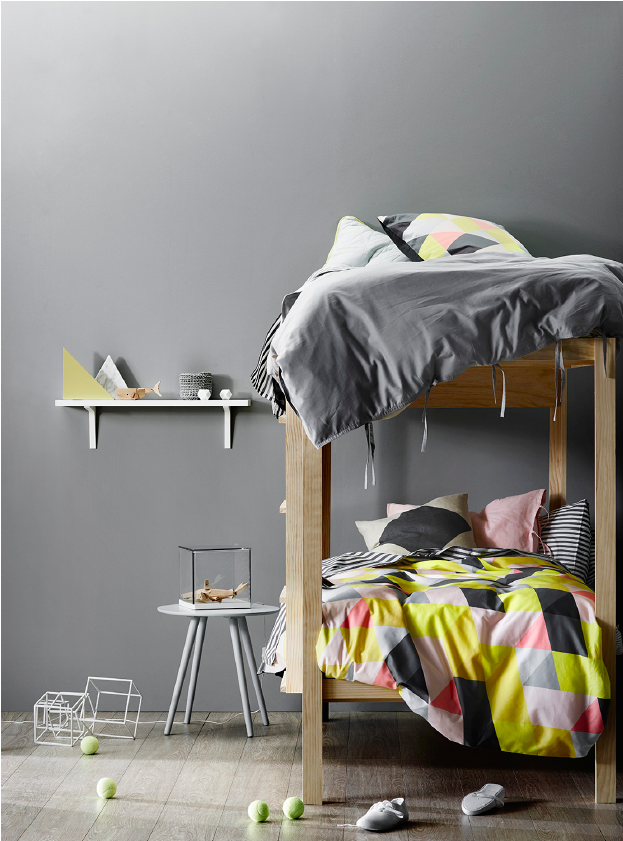 The prize includes single quilt cover in Maison Dove, Umbrella Stripe sheet set, Euro pillowcase in Nio, Diamond standard pillowcase, single quilt cover in Nio, Diamond cushion, Umbrella Stripe sheet set and Maison pillowcase worth a total of over $800.
To enter, complete the form below by 5pm Sydney time on Tuesday 8 September 2015.
To check out more of Aura's latest designs, including Wide Stripe and Patch (below), shop online. Aura are offering FREE SHIPPING for Interiors Addict readers for the next three days (until midnight on 3 September 2015) using the promo code InteriorsAddict at checkout.