Sagitine wardrobe storage solutions brilliantly blur the boundaries between art and design. This season, they're reaching greater design heights with the new 20-stand New York Stand (RRP $1,800). And one of you is going to win one!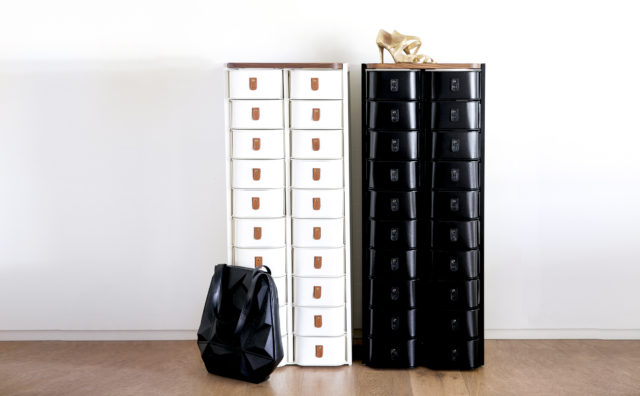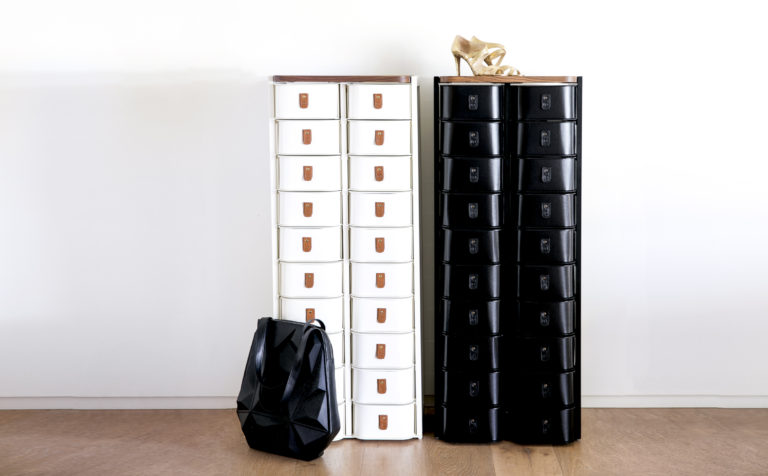 Following on from the success of the 14-box Shanghai Stand, it's been designed with a traditional NYC warehouse apartment in mind, where space is a squeeze. Available in black or white, The New York Stand is made from coated cardboard, a powder-coated aluminium stand and solid walnut top, making it feel like a substantial furniture piece rather than simply shoe storage.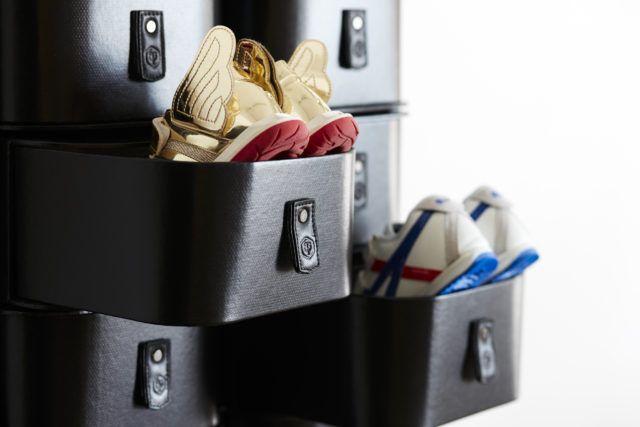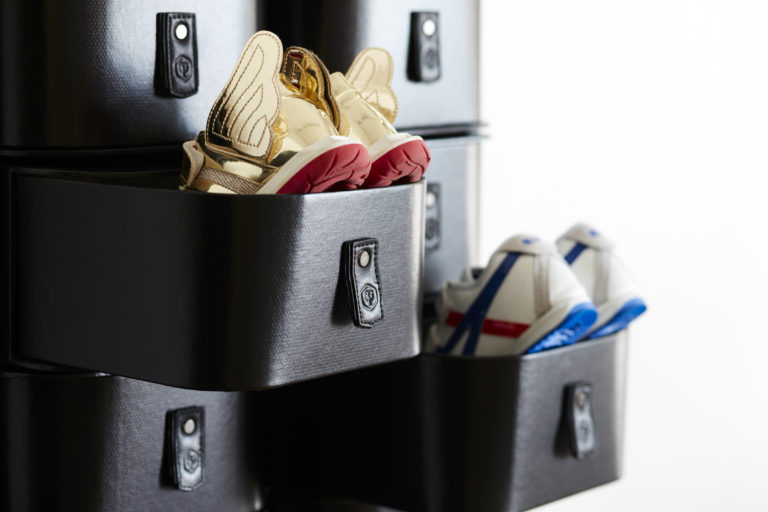 Founder and creative director Tina Clark says: "We wanted to modernise the traditional shoe rack with a sleek and contemporary vintage interpretation that will complement both a modern home or an Art Deco space."
Whatever your storage needs (and nobody says you have to use this for shoes only), The Sagitine New York Stand is easy to assemble and lets you organise your most cherished shoes, frocks, quality silks and happy socks. So take a bite of the big apple and tuck your treasures away for years to come.
Sagitine also provide a range of stackable coated cardboard boxes on their own (from $45-to-$95) in black or white and a range of sizes, each box is topped with a genuine leather handle and gold detail.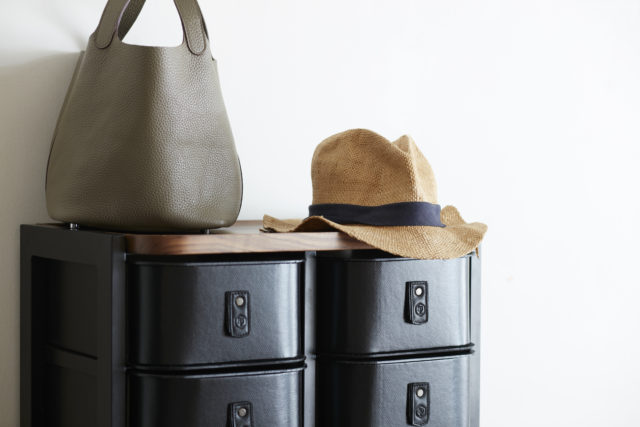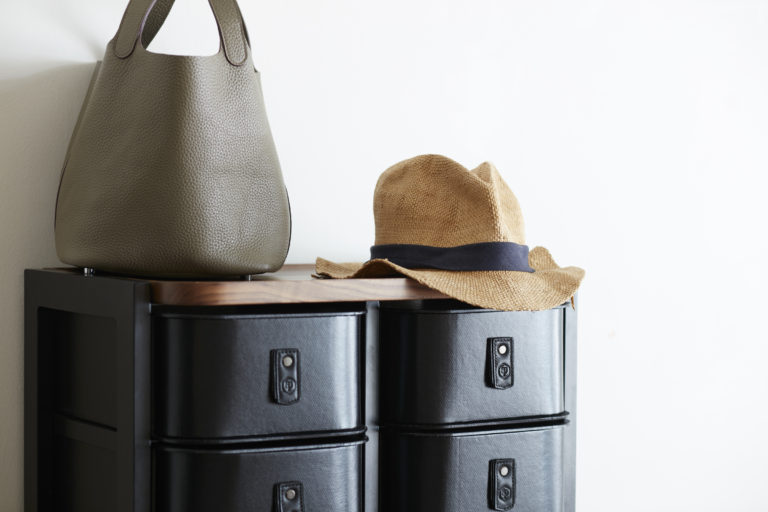 WIN
One very lucky reader will win a medium New York Stand (powder coated aluminium with a solid walnut top) and 20 boxes in their choice of black or white, worth a total of $1,800. The stand's dimensions are 130cm x 32cm x 52cm.
To enter, complete the form below and follow Sagitine on Instagram by 5pm AEST next Friday 18 March 2016.