Want to win ALL of these divine hand poured, Australian-made candles from Wicked Wix? Read on!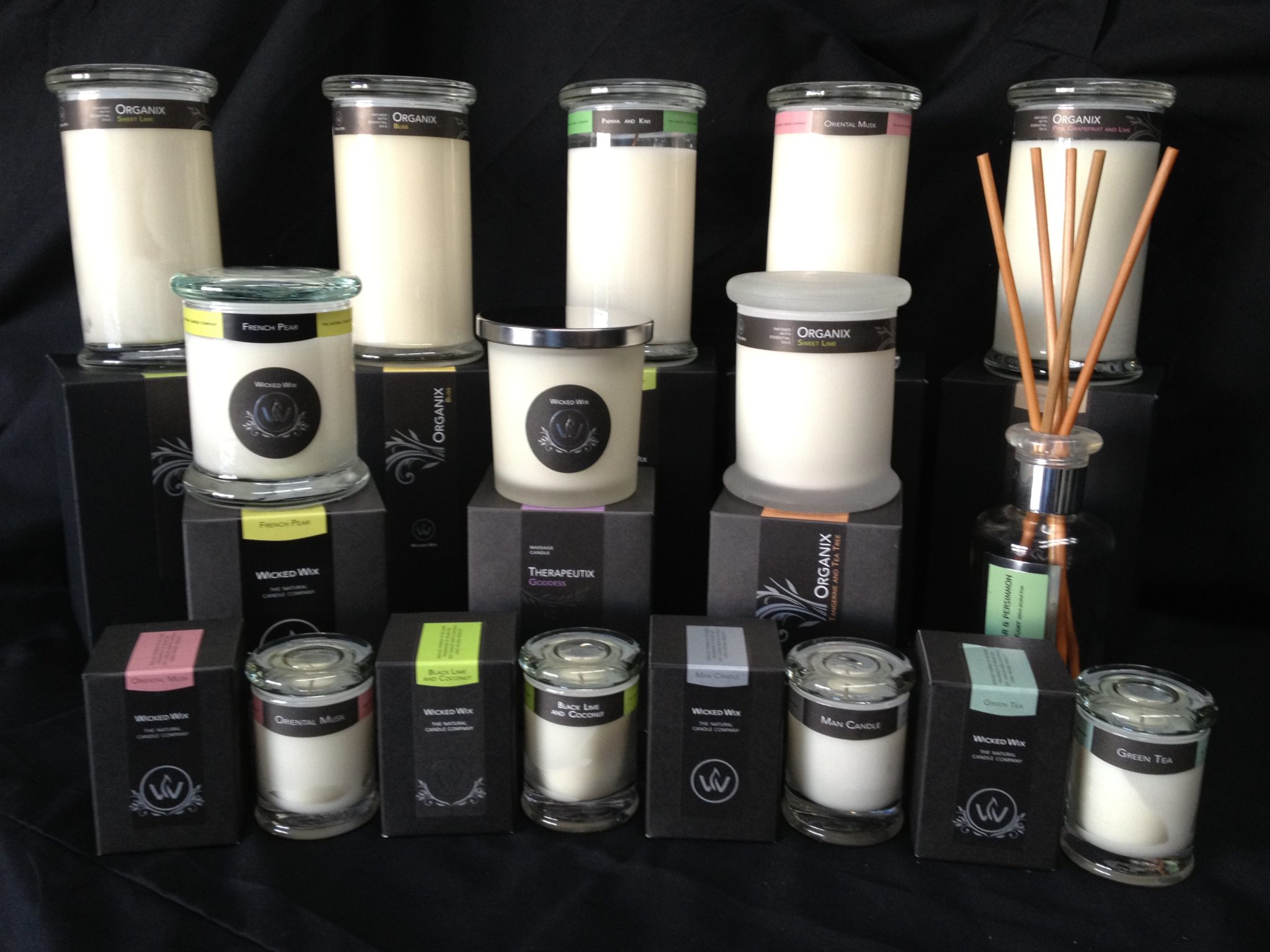 This mega prize, worth more than $500,  includes the following:
2 Organix pillar candles
3 Classix pillar candles
1 Organix metro candle
1 Classix metro candle
1 Therapeutix candle
1 Luxe reed diffuser
2 Organix baby jar candles
2 Classix baby jar candles.
If you do the maths, that's a candle a month for 12 months. If you're more of a serious candle 'user' they may not last you a whole year but you get the idea…
Wicked Wix candles use the finest natural ingredients including 100% natural biodegradable soy wax, pure cotton wicks and premium fragrance oils. They are meticulously hand poured on Australia's west coast using time honoured parfumier techniques to create rich, authentic fragrances that make your home a nurturing sanctuary for mind, body and spirit. Fragrances include Black Lime and Coconut, French Pear, Green Tea, Japanese Citrus and even a Man Candle!
How to enter
Simply sign up for Interiors Addict Mail, our free eNewsletter featuring the best of the blog, exclusive content, special offers and more. And yes, if you've already signed up, you're already in the running. I did tell you it was easy didn't I? The winner will be announced next Friday 29 June 2012 and the prize will be delivered to their door. You must sign up by noon on Friday 29 June to be in with a chance of winning.
Open to Australian residents only.