Stylist Megan Morton, author of the best selling Home Love, has a new book launching next week called Things I Love. I've seen it already and it is SUPER GORGEOUS. MM has given me a signed copy to give away to one lucky reader. All you have to do is join in our 7-day Insta-challenge, starting tomorrow!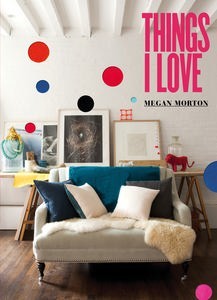 How to play
You're probably all over photo challenges by now, but in case you're not, here's how it works.
Join instagram
Each day (with tomorrow, 18 October, being the first) take a photo to correspond with the words in the square below
Always use the hashtag #thingsilove.
Always tag @jenbishop_interiorsaddict and @meganmorton
At the end of the 7 days, and to coincide with the launch of Things I Love on 25 October, Megan and I will pick a winner. You must have taken part every day for 7 days to qualify and you must be an Australian resident.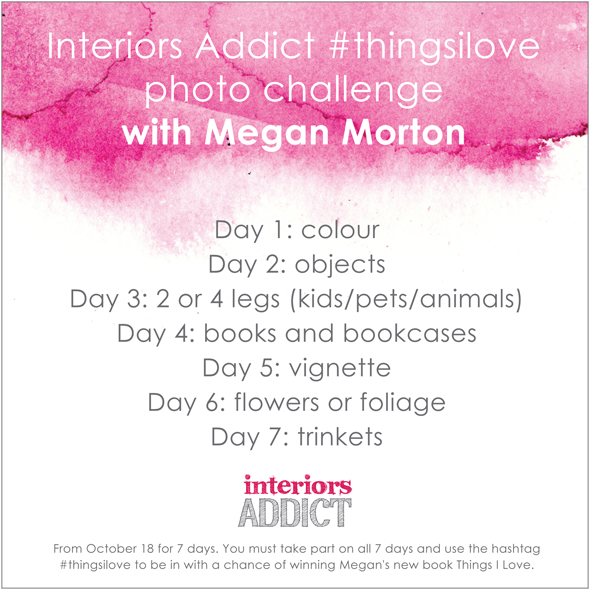 Good luck! Jen x