As I wrote yesterday, last week Interiors Addict turned three, and if that isn't an excuse for a celebration, I don't know what is! I wouldn't be here without my readers, so I want to give one of you the chance to go on a MAJOR spending spree with some of my favourite homewares brands. Interested?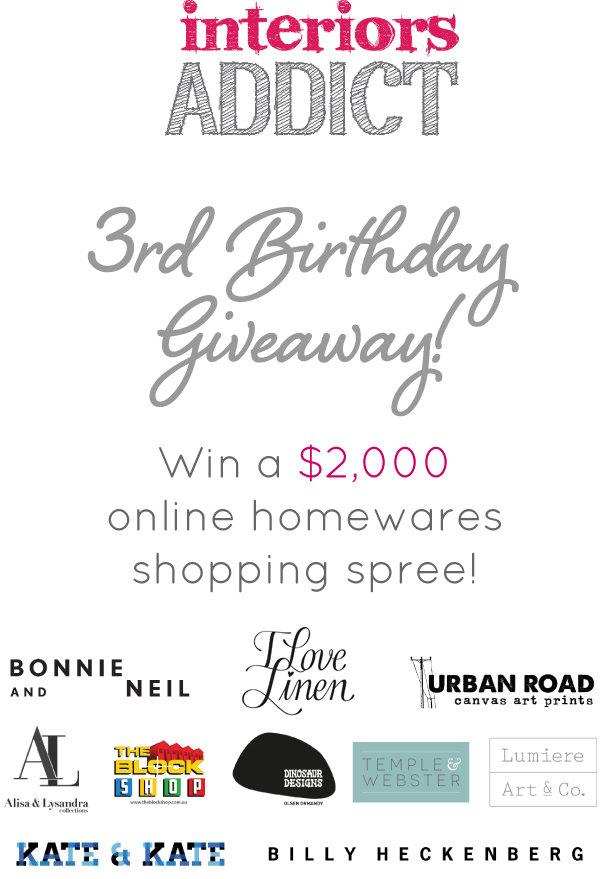 HOW TO ENTER
1. Head on over to Instagram and regram (or screen grab and re-post, depending on your apps and technical know-how!) this image from our feed: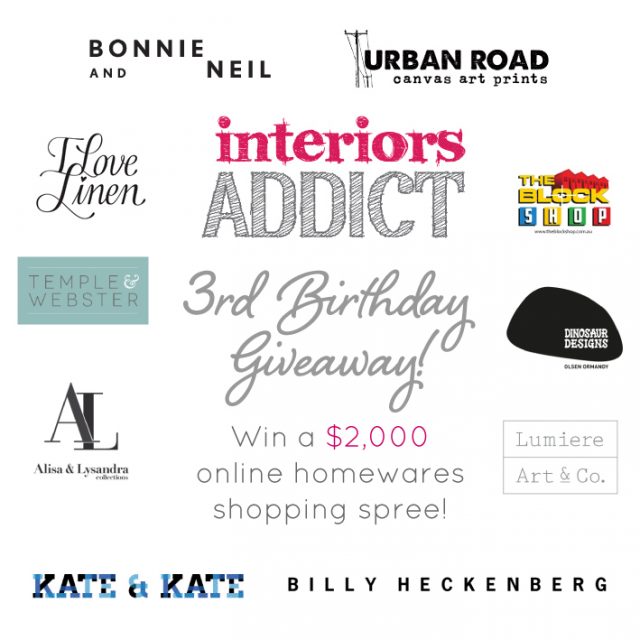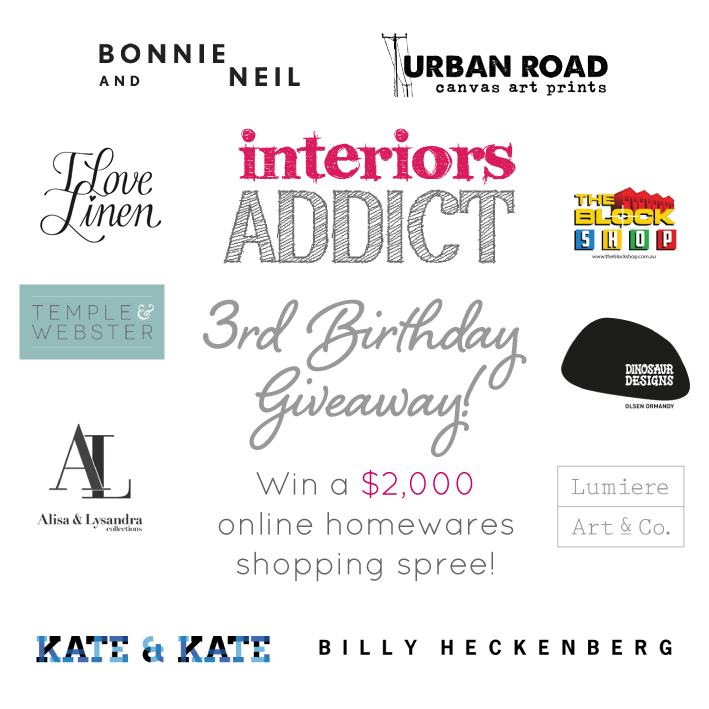 2. Use the hashtag #interiorsaddict3rdbirthday and in your caption/comment, tell us why YOU are the ultimate interiors addict!
3. To complete your entry, if you're not already, make sure you're signed up to our newsletter (the winning entry will be checked against our database so if your full name isn't in your insta profile, make sure it's in your caption/comment).
4. You have a week to enter, until midnight on Tuesday 29 April 2014. The winner (the answer Jen finds most creative, convincing and/or amusing) will be announced the following week).
WHAT YOU COULD WIN
One lucky winner will receive $200 credit for each and every one of the 10 brands pictured to spend online, a massive total of $2,000 worth of gorgeous new things for your home! Thanks to our prize sponsors Bonnie and Neil, I Love Linen, Temple & Webster, Dinosaur Designs, Urban Road, Billy Heckenberg, Alisa & Lysandra Collections, The Block Shop, Kate & Kate and Lumiere Art + Co.
What are you waiting for? If you're not on Instagram yet, it's time you joined up!