Sponsored by Federation Centres
My colour's sunshine yellow: happy, silly and unafraid! Sounds good to me! Want to know what your summer colour is and what it says about you? Federation Centres have come up with a fun colour quiz to celebrate their Summer of Colour campaign at shopping centres across the country and I'm delighted to be working with them as their home colour expert.
Colour can make a huge difference to your mood. Who can deny, for example, that yellow is a happy, bright, energising colour? Does it get any more summery? While your home might be a bit more muted over winter, with pastels, neutrals and the ever-popular grey, now's the time you can have a little more fun!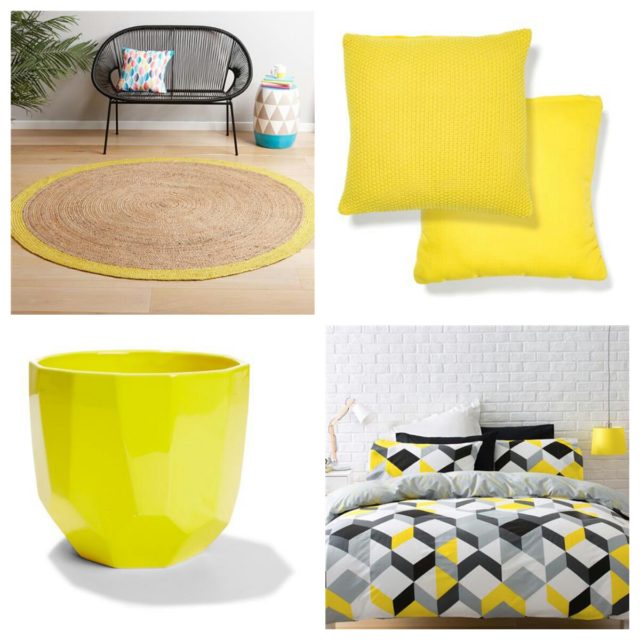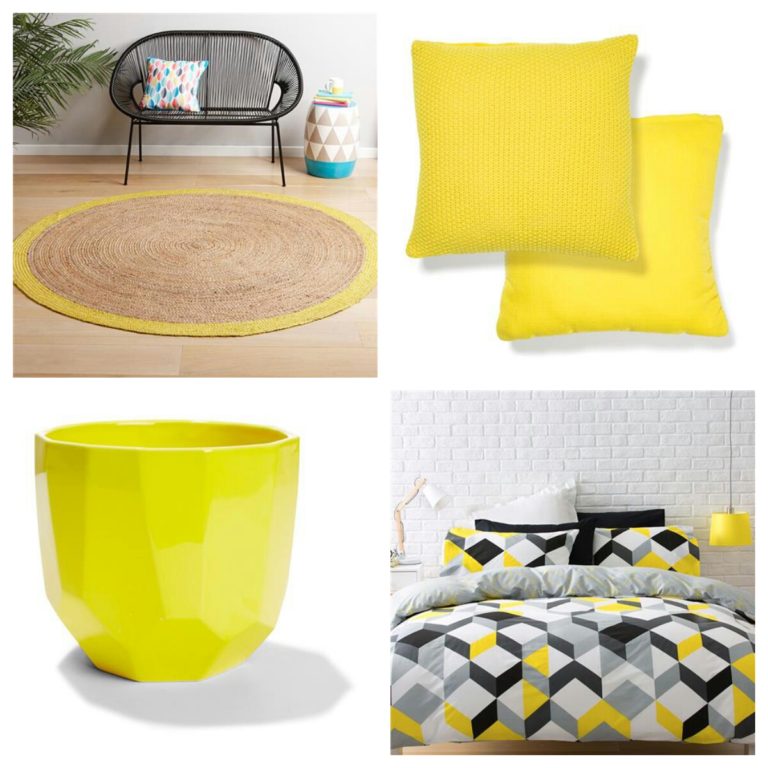 Are you a yellow fan? It can be easy to go over the top with this bright hue so my top tip for using yellow in your home is to make it pop by choosing it in smaller accessories rather than as a wall, lounge or rug colour, for example. Think cushions (but not all of them!), a throw rug, decorative bowl or even a statement door mat! A little bit of yellow goes a long way to brightening up your interiors and adding a bit of fun!
Whether it's clothes, homewares or cosmetics, we all start to look at our purchases in a different light come summer, don't you think? It's such a great way to welcome the warmer months and freshen up yourself or your home: a new bright lipstick, a refresh of your cushions, rug or quilt.
If your home is currently heavy on the popular monochrome or grey trends, the great news is that these are perfect partners for yellow. And it has many different shades, from the bright sunshine yellow to pastel lemon and a little more grown up mustardy ochre. You might be surprised to know that yellow sits pretty with purple (which it is opposite on the colour wheel).
I dare you to add a little sunshine to your interior, especially if you think you're not a yellow person. You might surprise yourself. It can't help but brighten up your space.
It takes about a minute to complete Federation Centres' quiz  here and then you can see what your colour says about you on this video:
Let me know which colour you got in the comments?