By Jessica Hunter
In my job as an interior stylist, I get lots of different briefs and budgets. Sometimes a client's budget may not stretch to buying lots of new furniture so I like to mix it up a bit by going 'hunting'. Hunting for me is going to Vinnies or the Salvos, furniture markets, auctions and garage sales and searching for great pieces of furniture that need some love and attention. It's amazing what you can find when you know what to look for. In this post I am going to give you a few rules of thumb when it comes to searching for preloved furniture.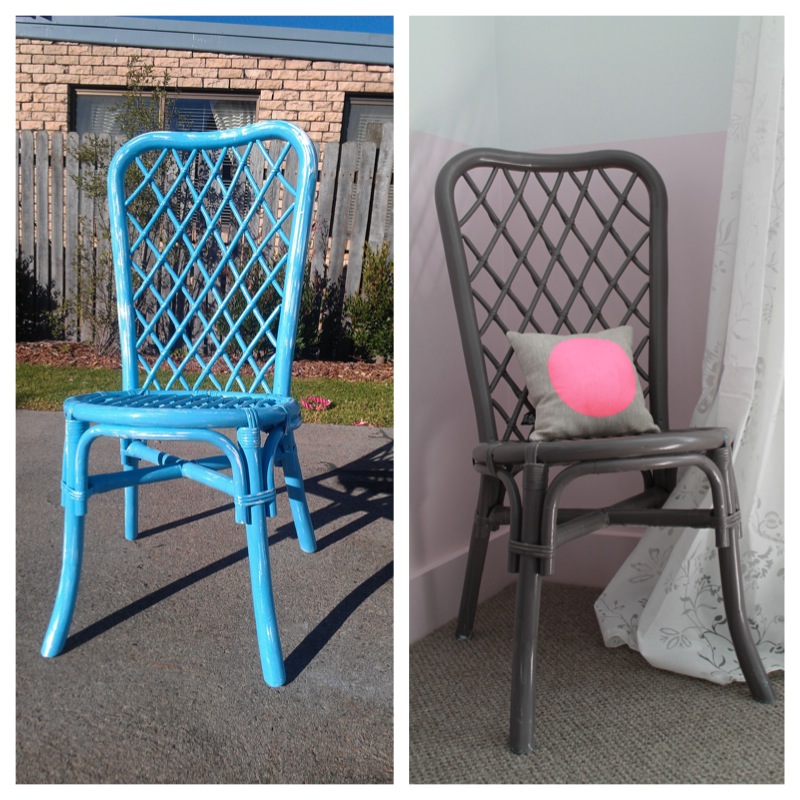 The first thing to look for is the shape of the piece. Look at the line and the overall shape to see if it is going to work in your room and with your scheme. If it has cushions that can be removed then take them off so you can see its bones.
You may need to use quite a bit of imagination here to look past the worn floral fabric or the bright blue paint, and imagine it with new cushions, fabric and a paint job. Some people find it hard to visualise so if you remove as many distractions as possible eg. horrible cushions, then it will be a lot easier.
The next thing to look at is the structure. Sit on it, give it a shake, and give it a good once over. If it is going to fall apart the moment you hold a paintbrush up to it or you are going to fall straight through it when your bum hits the seat, then its not worth the time and effort. There is no point spending time and money on rubbish, so be picky.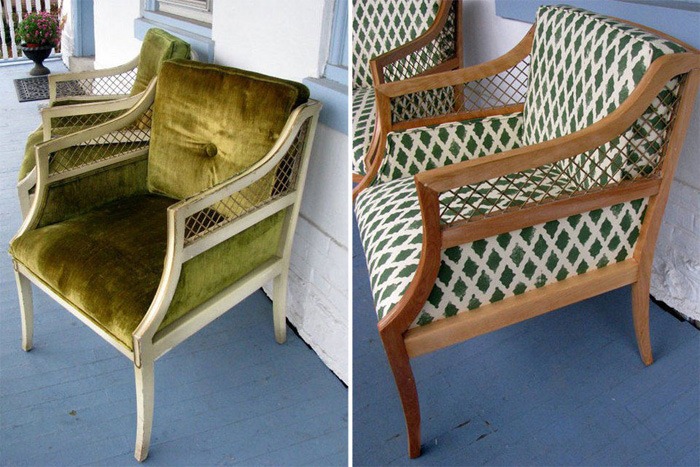 Once you have chosen a piece you love and it passes the tests, now it's time to look at giving it some LOVE. It is important to know your limits. For me, I know I am pretty good with a paintbrush but put me in front of a sewing machine and anything could happen! So if your piece needs a paint job, you will need a good painter, furniture polisher or spray painter. If you need to go a bit further than that and look at changing fabrics, then you will need a good upholsterer and a fabric store that fits your budget.
Fabric is a perfect example of being able to find something for every budget. If your budget is on the lower side then you will always be able to find great fabrics in stores like Ikea and Spotlight or Lincraft. Middle range you can look at places like Warwick Fabrics and then there are also lots of top end boutique fabrics store that hold all types of international brands with luscious fabrics. When it comes to fabric just make sure you choose something that makes sense with the piece of furniture you are working with. For example, the yellow chair in this image was found at Vinnies for $15. All it really needed was some new foam for the seat and reupholstering. Because it was a cane chair, I chose a fabric with an Asian influence and found this beautiful linen. It just enhances the style of the chair subtly.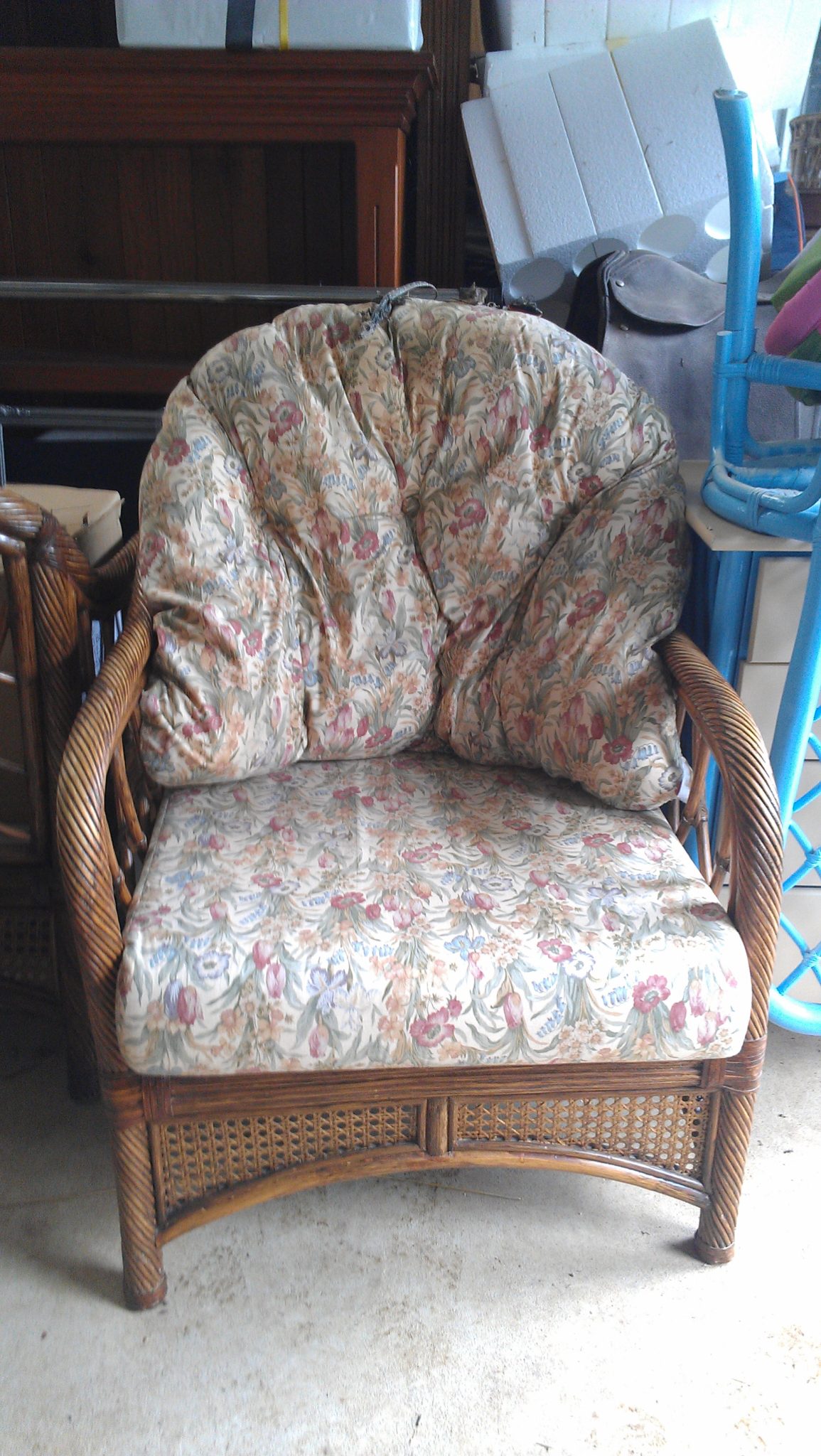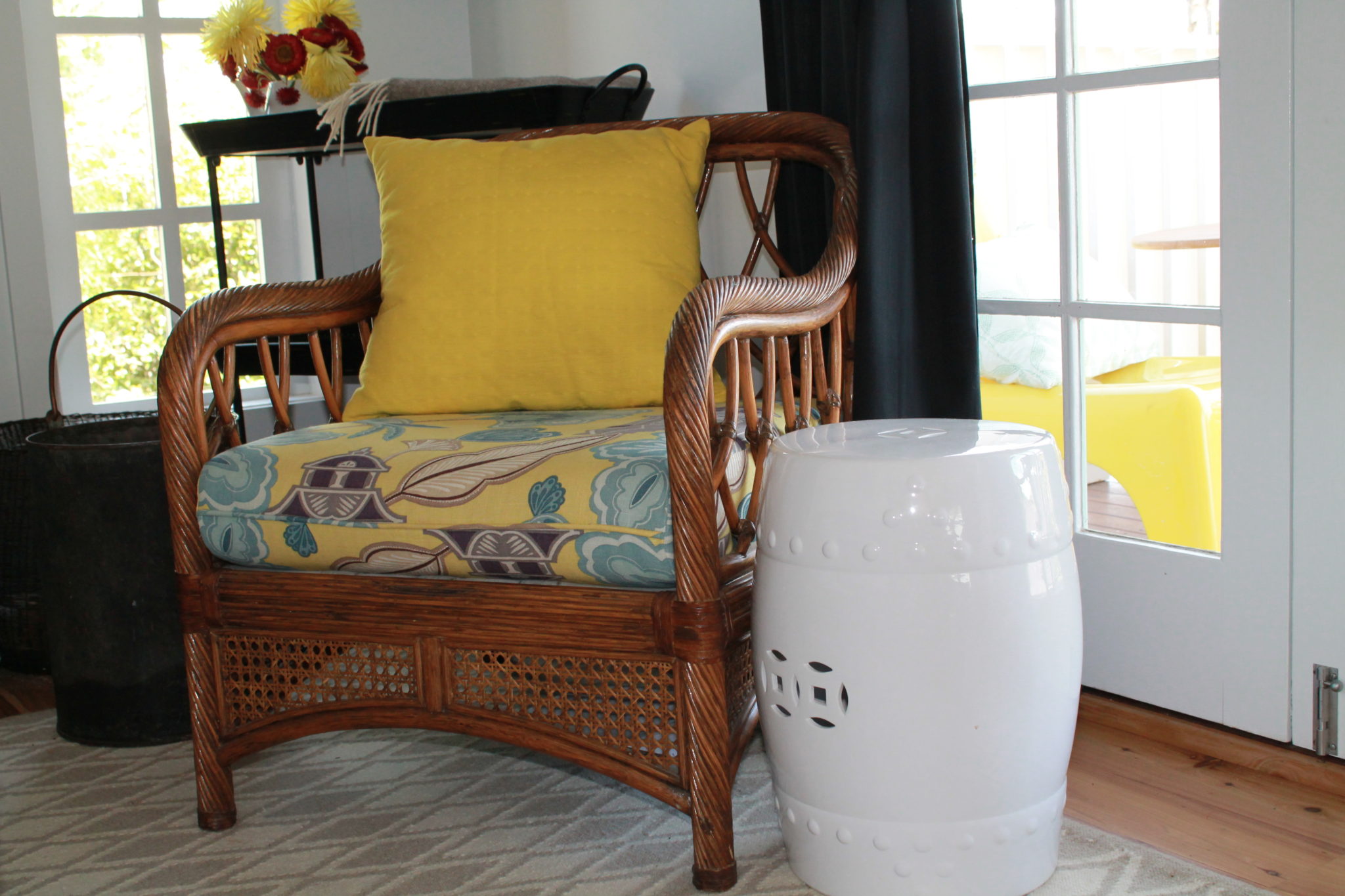 My biggest tip when it comes to working with trades is get a referral. So when you are in fabric stores or paint shops or just speaking with your friends, ask them who they recommend.
And as British interior designer Abigail Ahern says: "If you combine a spirit of adventure with some basic principles of design, it is possible to bring uniformity to any given scheme and pull the whole thing off… it's incredibly addictive. And just to warn you, you're never done!"
Jessica Hunter worked as a stylist in Sydney before moving back to her hometown of Bowral in the Southern Highlands, where she currently works as an interior designer and stylist. With the years of experience behind her and her passion for design, no job is too big or too small. 
Jen is currently on honeymoon in Tokyo, Venice and the UK, and has opened up the blog to a series of fabulous guest posters to share their interiors-related expertise in her absence. She hopes you'll enjoy them and look out for the odd honeymoon post from overseas! The new Mrs Francis (who will still be known as Bishop for work purposes) will be back at her desk on 11 November.