As we prepare for the unveiling of our Palm Beach apartment project at the end of the month, I asked Emma Blomfield of Nest Designs what special considerations need to be made when furnishing a holiday rental.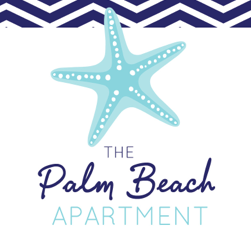 Durability and being easy to clean are 2 of the top, and less pretty and creative priorities when embarking on your holiday rental. "You never know who will be renting the apartment and when you might have families with children there for summer holidays, you can't be sure how it will withstand a visit from sticky fingers or what will happen during a game of hide and seek," says Emma. "Materials that should be avoided are things like glass top tables that aren't secured, veneers — they are soft, dent easily and don't withstand heavy duty cleaning agents that the cleaning company might use – and high gloss MDF as it scratches easily and ages faster."
When it comes to flooring, hardwearing is key. Tiles, sisal carpet and timber floors are best. "There are loads of wool carpet options too that are commercial grade and come in a huge range of colours to suit your decor."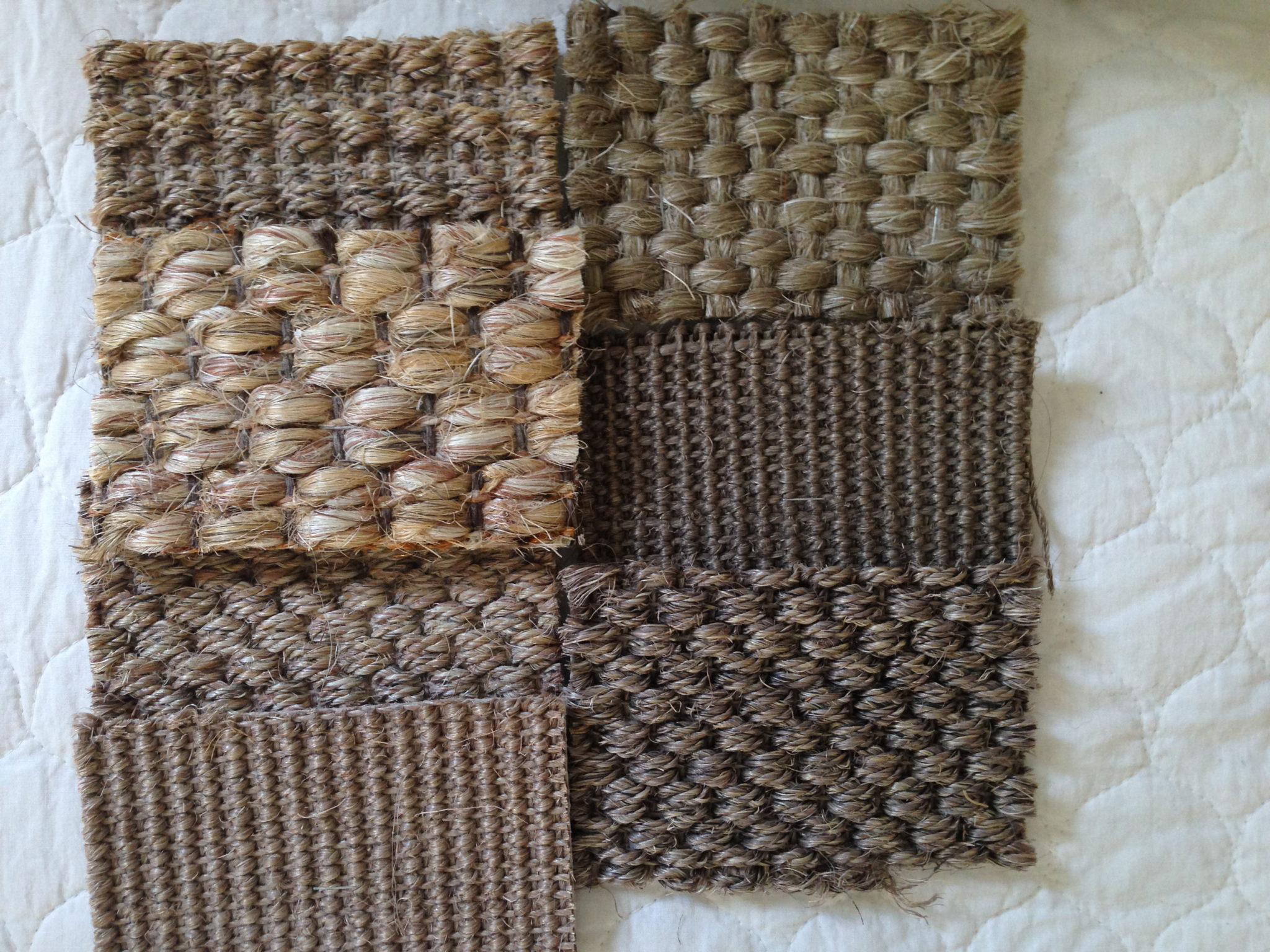 Emma also had to think about easy and regular cleaning between guests. "I've chosen bench tops that have flecks of taupe and brown so any scratches or spills won't be obvious. The sofa is scotch guarded to prevent spills staining and the rug is a jute material, making it easy to shake out to clean. Sisal carpet is good for disguising sandy footprints."
The apartment has a prime beachside location and many decorating such an apartment go overboard on the shells and faux coral, creating a look that is far too heavy on the theming. I was keen to ask Emma how to avoid a coastal theme becoming tacky.
"At the first consult with Judith, the owner, we both agreed that it would be easy to cross the line into the sometimes tacky holiday beach theme. We wanted to ensure the apartment reflected its surroundings and was on theme with the gorgeous setting that is Palm Beach. I did this by selecting a warm beige undertone throughout and tied it back into all rooms of the apartment. The walls are a soft sand colour that makes the white in the room really pop. The soft furnishings are quite subtle too, in taupes, blues and greens. Nothing is too bold. The sisal carpet and jute rug in the lounge room are in keeping with the nautical feel, as is a knotted rope table lamp in the bedroom and the ticking stripe coverlets. With the artworks I've selected a very Hamptonseque collection of things, from coral watercolour prints to framed maps of the area."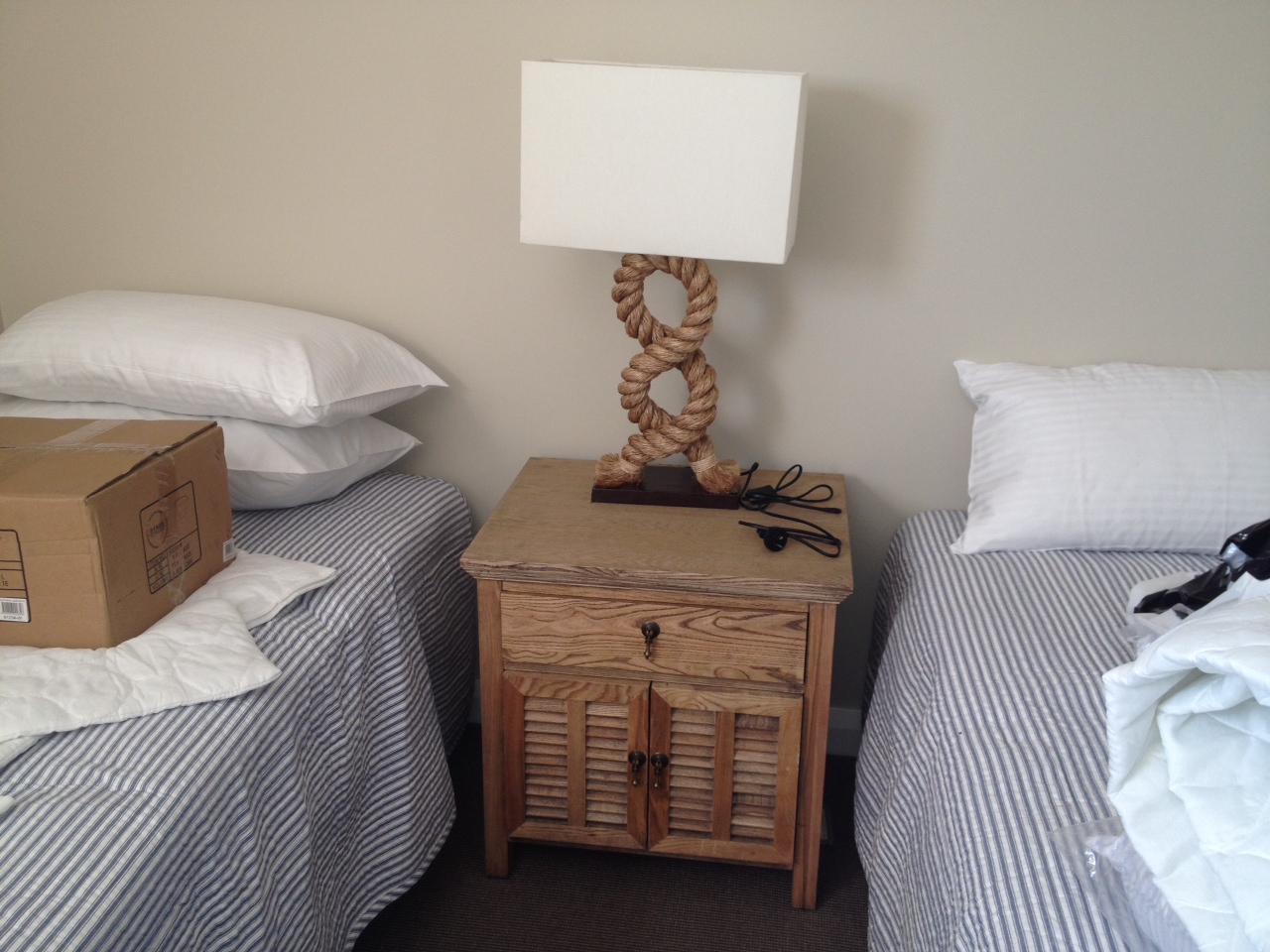 We've probably all been to a holiday rental with cringeworthy décor or lacking in essentials which can ruin a weekend away (hello, no corkscrew to be found!). Emma's advice is not to necessarily pick what you personally like. "This doesn't always work in terms of durability and sturdiness. Take your personal taste out of the equation and think about who will be using the rental, how they will be using it and what time of year they will be using it as this will impact on how you decorate the space too. A location popular in winter will need totally different decor to a location mainly used in summer."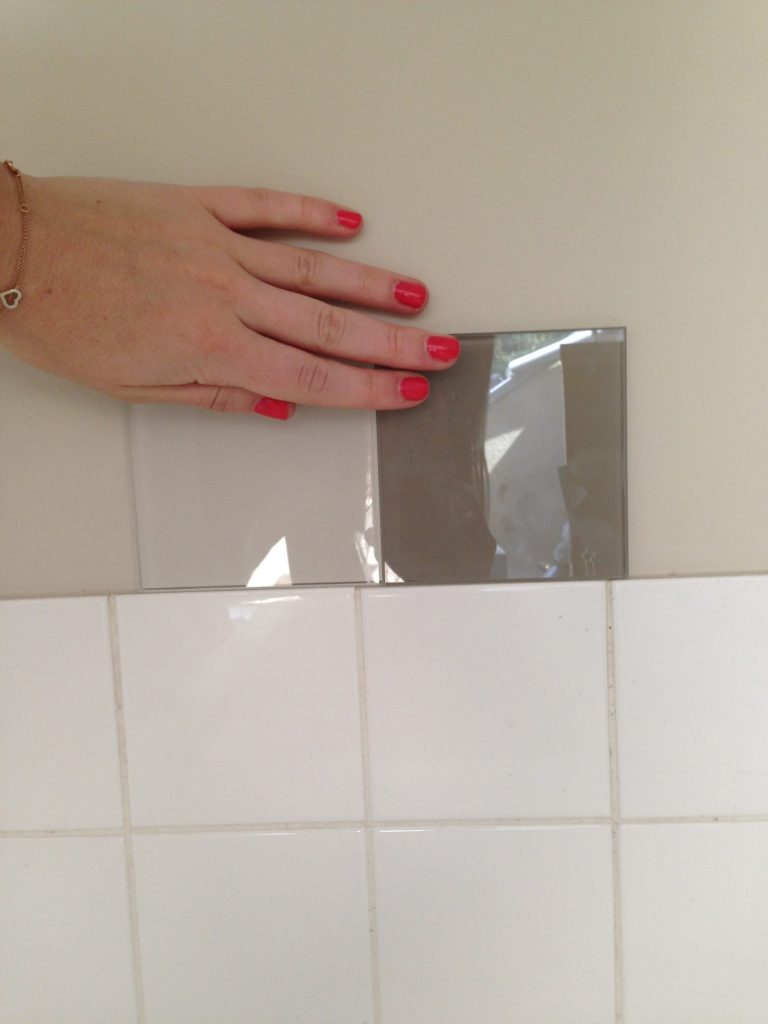 Emma says it's a nice touch when you can tell the owners of a rental have put some thought into how their guests might enjoy it. "If they've left a booklet of local attractions or a shelf with board games for families to play on a rainy night. Often you don't notice when a rental is furnished properly as you won't see anything missing, it's when you go to use the BBQ and realise there's no tongs or matches. Aim to ensure your tenants don't notice anything is missing!"
This apartment will hopefully appeal to several types of renter, including small families on a beach break, couples on a romantic weekend away, or a wedding party getting ready for their big day nearby.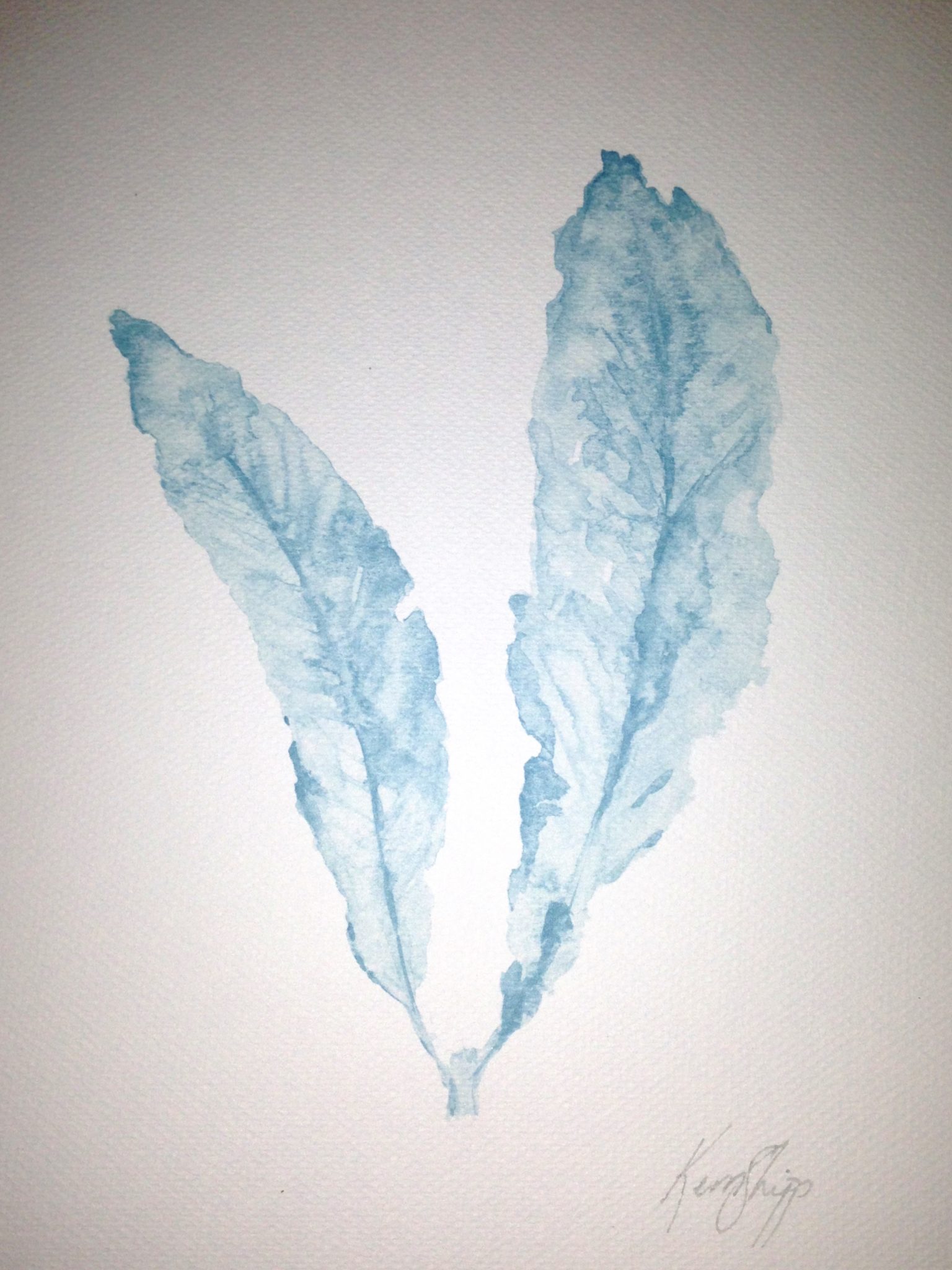 "If you've bought a property as an investment or to use as a holiday rental at certain times of the year, make sure you get professional help before starting the furnishing process. Unless you have the experience, it can be a daunting task starting from scratch, as you need to think of everything from corkscrews in the kitchen drawers to the window treatments. There's an extensive list of things that need to go into a rental property that you can often do without at home so make sure you seek help if you're feeling overwhelmed."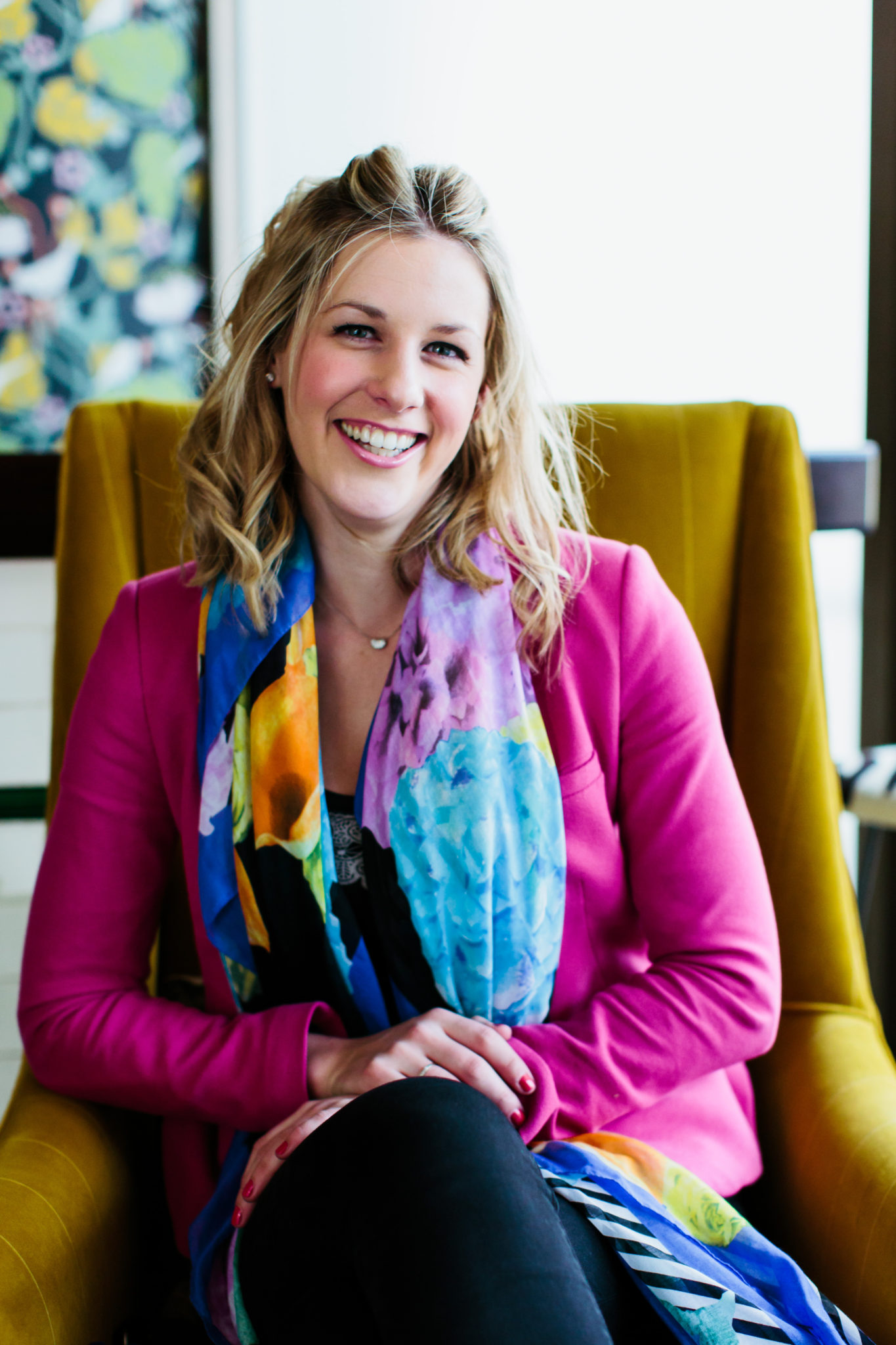 See Emma's initial moodboards for this project, which have since changed several times (such is the nature of any reno!), here. Stay tuned for more updates this month and a chance for one reader to win a weekend away at the apartment.