Nothing. Yup, not a thing. Definitely not.
He did, indirectly and unintentionally however, turn me into the house proud neat freak I am today. He was here visiting from the UK last week and it got me thinking how our attitudes to home and how we live are shaped by how we are brought up as children. Don't you think so?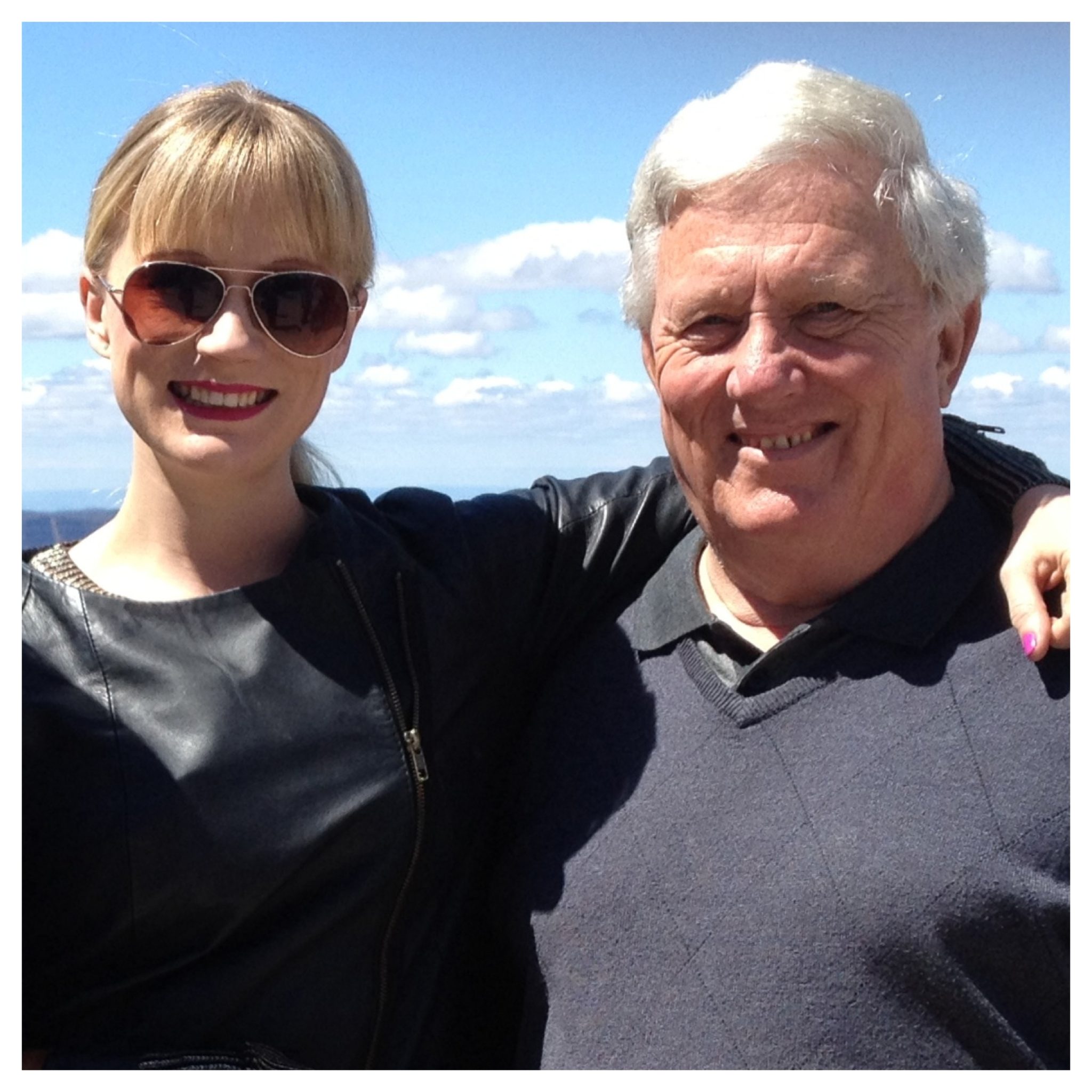 I grew up in a single parent family: my dad, my younger sister and I. As the eldest of two, I couldn't help, once I became a teenager, but take on the female role of housewife, being neither wife nor adult.
I suggested home improvements to my dad, I tidied up after him and my younger sister, I bought flowers and arranged them. The problem was, neither him or my sister cared what the house looked like. It was often a tip. In hindsight, my dad worked full-time as a pilot and my sister was a kid, so it's no surprise. And my dad, like many middle-aged men, had just about zero interest in colour schemes and the latest furniture trends.
I however, did. So when my dad didn't agree to implement my ideas, I went ahead and implemented them myself. Could I paint well as a teenage girl? Um, no. But I thought I could. And one night when Dad was taking one of his two-hour baths I started painting the living room. When he came downstairs to find me halfway done, it was a case of too late!
I think he decided to let me loose on a complete overhaul of my own bedroom to confine my efforts to less communal areas! I very clearly remember how much I loved that room: matching curtains and cushions (cringe!) in navy fabric with gold stars, a brand spanking new blue carpet (shudder), yellow pine furniture (say no more), a director's chair at my new desk and plenty of sun and moon-inspired accessories. I loved that nineties room.
Fast forward to 2012 and here I am writing an interior design blog. I am obsessed with all things interiors and always have been, ever since I got my own place at 18 and had control over how it looked. I am absolutely CONVINCED I am the neat freak I am because I grew up in a  family home so messy I was often embarrassed for people to come round. Now I LOVE having people over but I am uber house proud and would hate if someone popped by unannounced and found my place a mess.
Plenty of my girlfriends tell me they are affected by their mothers' attitudes to housework. One folds all her washed linen just so because that's what her mum did. Another is messy because her family were always messy and it doesn't bother her. So, how was your home growing up and do you think it influenced how you keep your own house as a grown up?
PS. Yes, I am missing my Dad and any excuse to blog about him…. and yes, I still LOVE navy.