We were really happy when we heard Feliz Home had a new collection to share with us!
Co-founder Melissa Alessi says: "We are so proud of the quality we have achieved and the designs we have added to our core range. Feliz' designs continue to be playful for kids, with a sophistication and simplicity in our designs for teens and adults.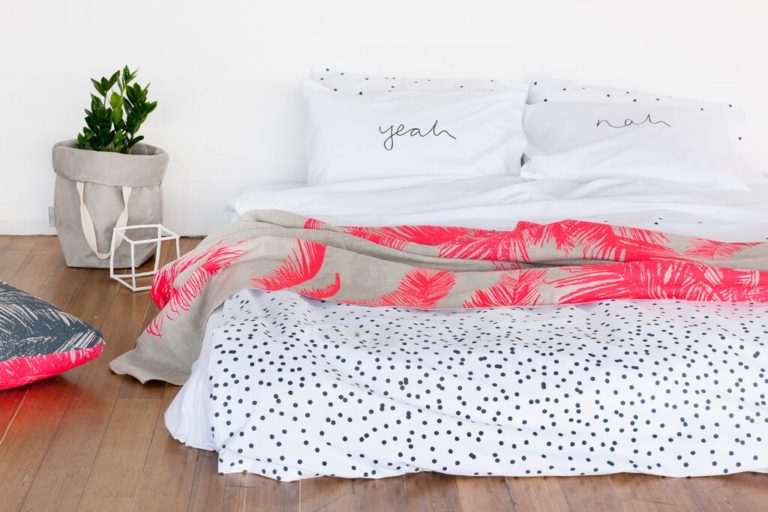 "Layer as much or as little colour and fun as you wish and enjoy knowing that our designs have been drawn by hand, screenprinted by hand and sometimes painted by hand! Not only are the designs new but the family is growing. We have added a bunch of beautiful new products and styles to the range."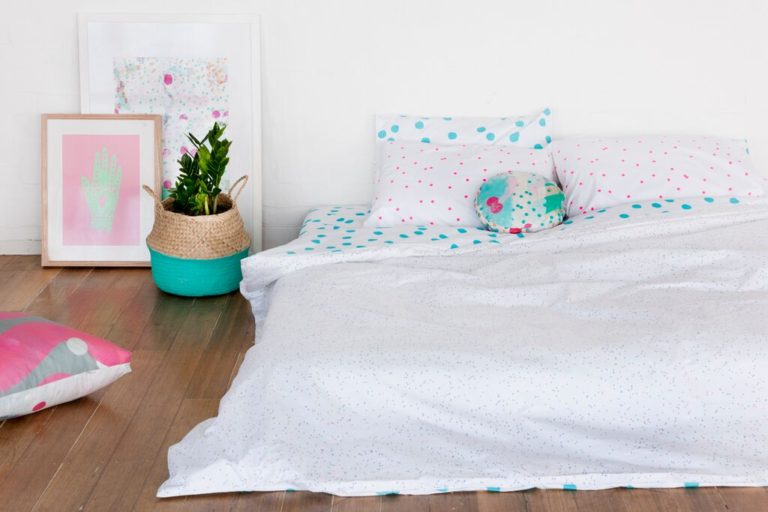 We particularly like the freehand spots of Sprinkle Sprinkle, which comes in charcoal, fluro pink or gold. Fun pillowcases feature text like buenas noches, siesta/fiesta, yeah/nah, happiness and love.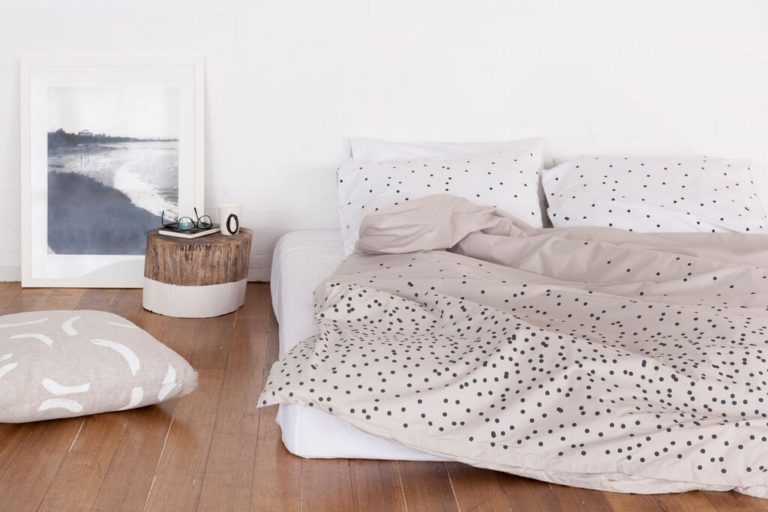 We think the range is fun without feeling too childish or bright and it's really up to you how much colour and fun you layer up. We also love how you can mix and match many pieces.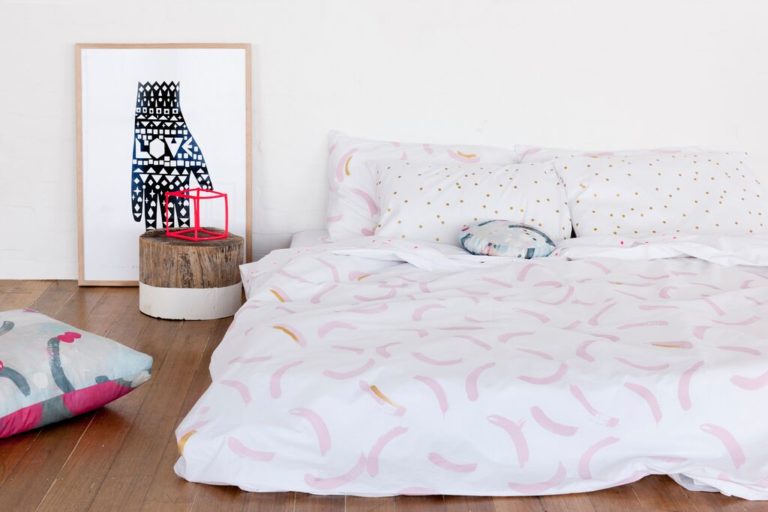 After years of working in product development for large companies and not-for-profit organisations, and the birth of their children, Melissa, along with Jane Forbes, decided there was no better time than to join forces and create something that was truly them. With light hearts and industrious hands they decided to create a brand that reflected how they felt: feliz (happy)!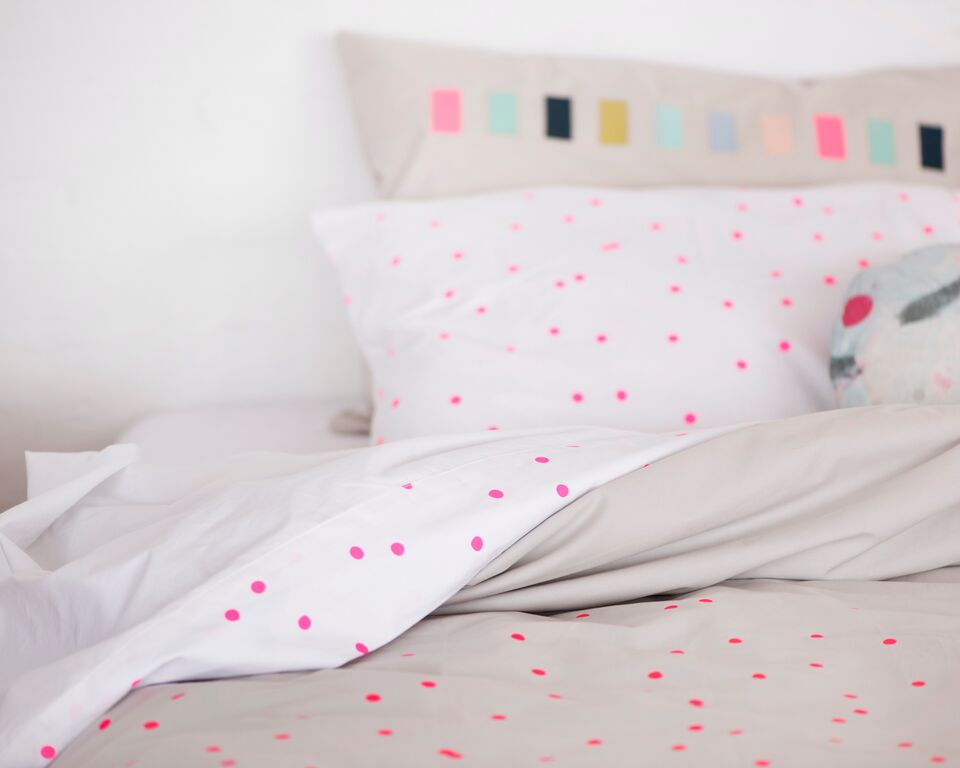 Using organic and sustainably produced fabrics, their designs are lovingly hand screenprinted using water-based inks, in their studios in Geelong and Melbourne, VIC.
Photography by Cricket Studio.