Inside Out magazine and The Home are running a really cool competition at the moment called Search for a Stylist. Eight people from around Australia are competing for the chance to style an Inside Out cover and to become a senior stylist at The Home.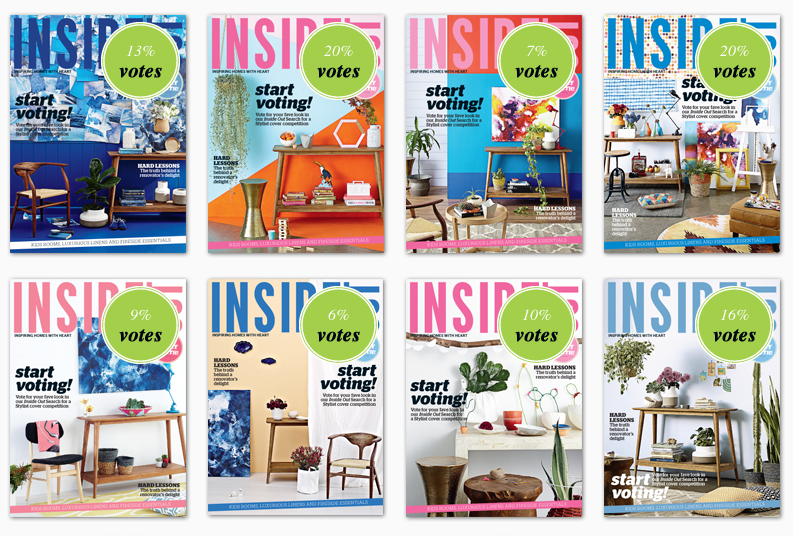 They've each created their own covers (above) and now the public and a panel of judges (50% each) get to vote.
Here at Interiors Addict, Olivia and I have our favourites. Mine is Sophie Thé's cover (ok, closely followed by Aimee Tarulli's) and Olivia's is Tahnee Carroll's.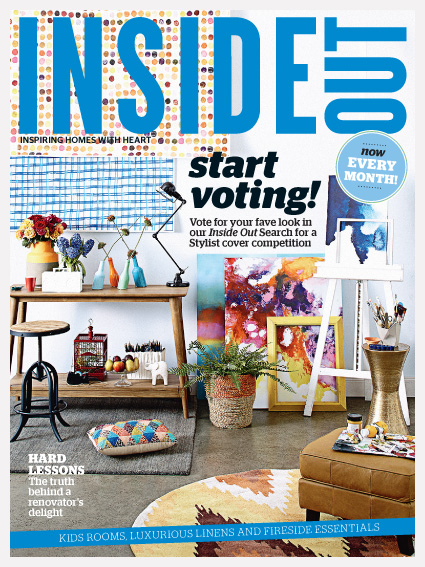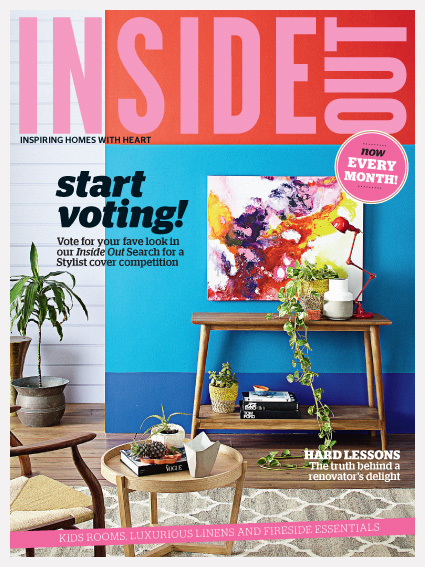 Which is your favourite and why? Get involved and cast your vote in just a few seconds.