Christopher Elliott's Vogue project involved the complete fit-out of a newly built apartment purchased off the plan, in Melbourne's South Yarra. Christopher was commissioned by a client living in the country and given carte blanche to create the perfect city retreat.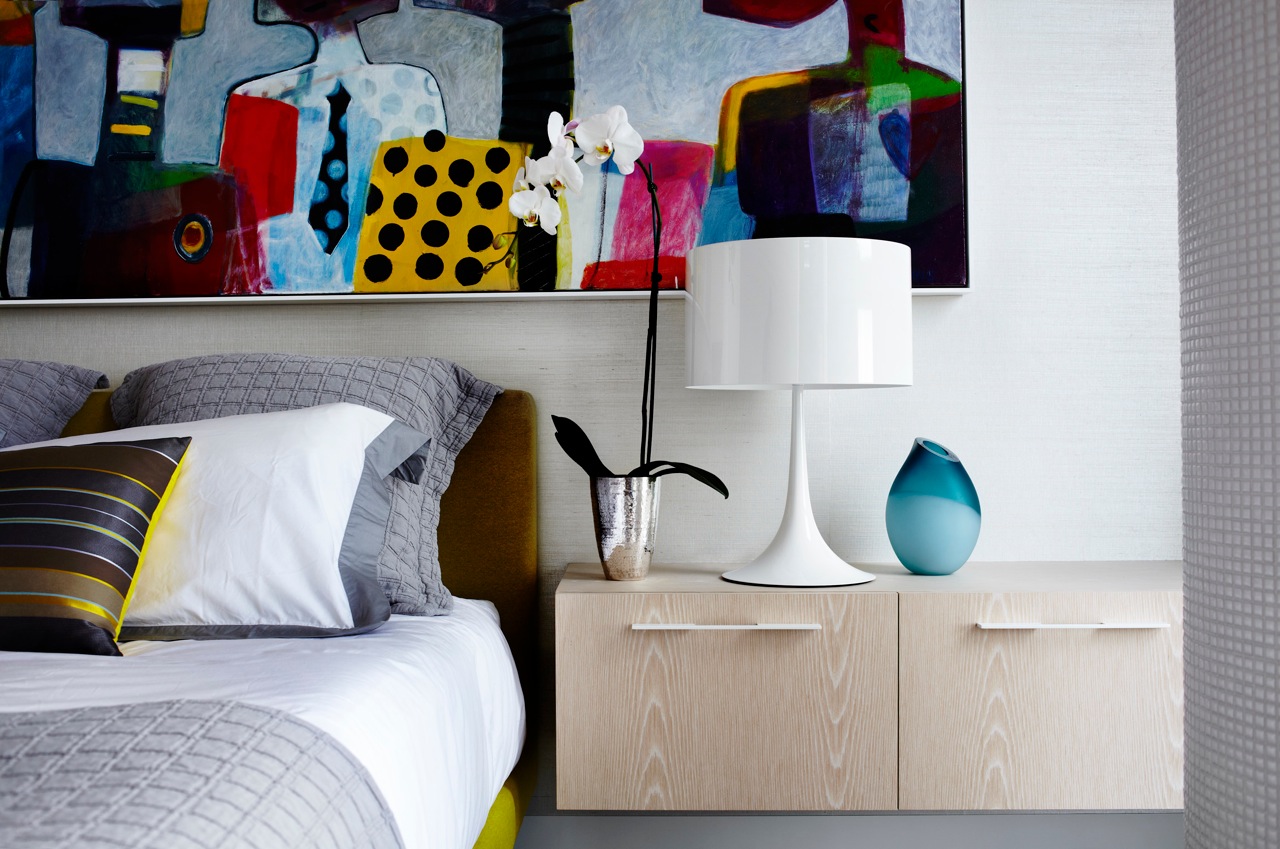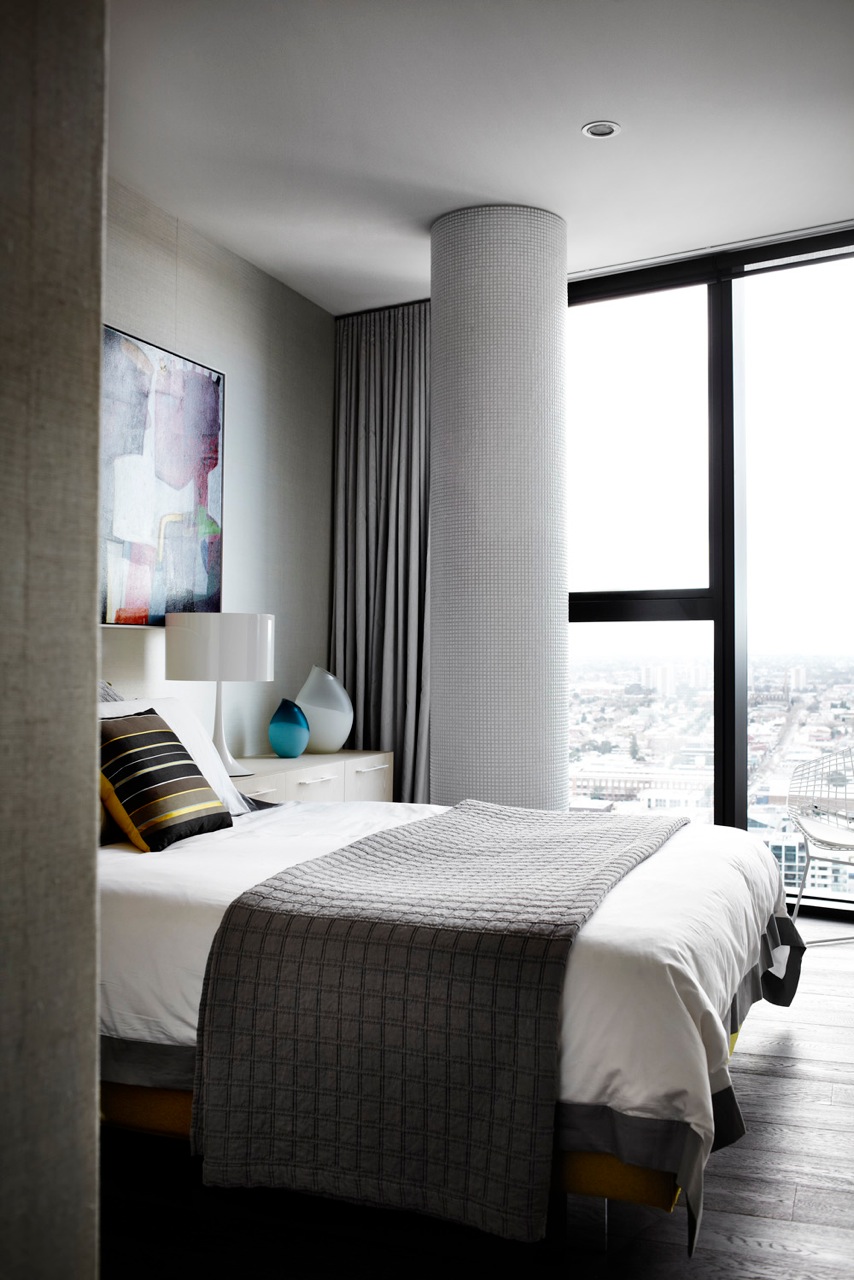 "The apartment is small and compact, so the challenge was to create a sense of space and enhance the lofty atmosphere provided by the spectacular views of Melbourne," says Christopher. "Thankfully the client had the insight to involve me from the beginning, before the 30-storey apartment tower even commenced construction." He was able to consult with the builders, requesting the ceilings to be uniform throughout (normally bulkheads would be constructed to minimise joinery costs).
This simple alteration, together with most of the joinery and furniture being suspended off the floor, offers the illusion of space. Another design technique used to enhance the space was the installation of a 'French Grey' American Oak flooring throughout the entire apartment, creating a seamless look.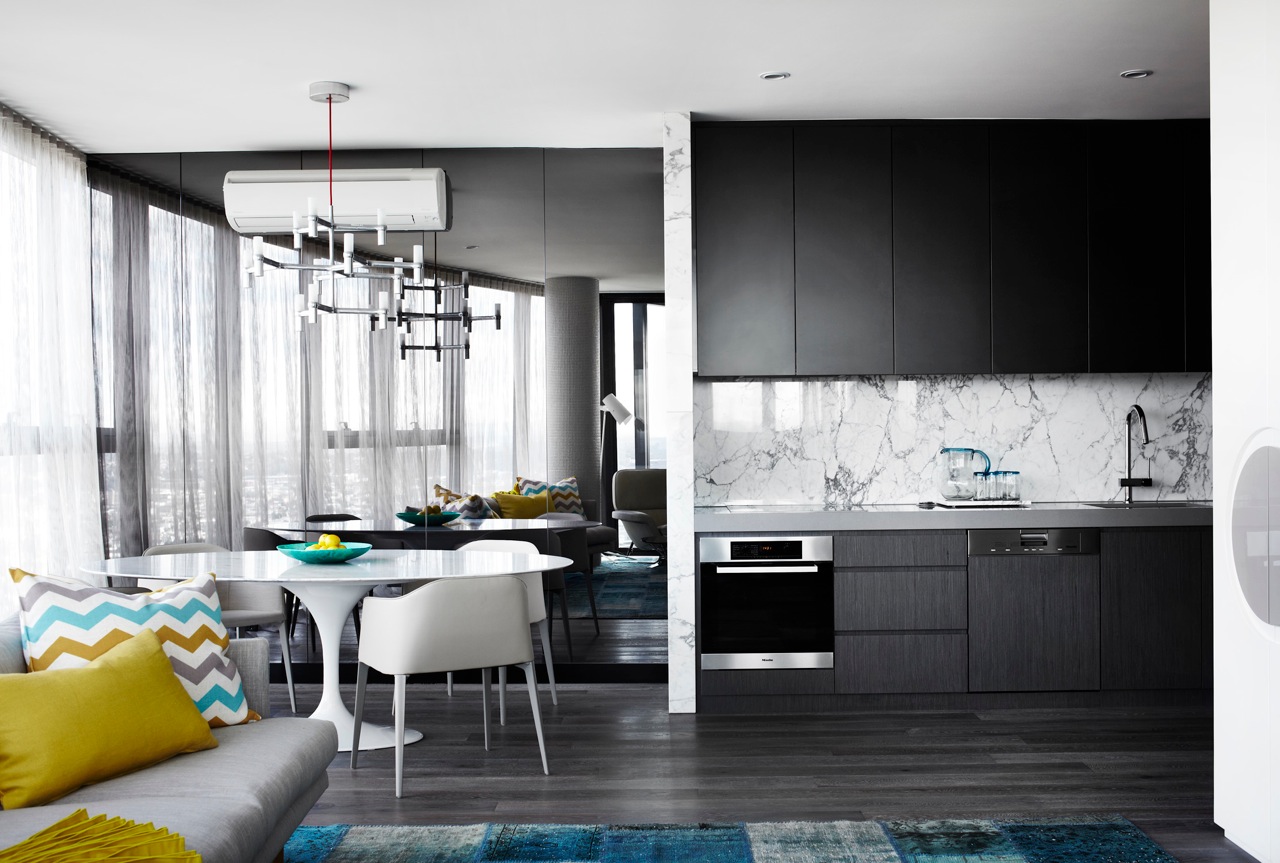 "The cool palette of greys in the timber flooring became the backdrop for the gorgeous mix of blue, yellow and green hues used in the furnishing and modern bold artwork," said Christopher, who used colours to emphasise or diminish specific objects, to visually enlarge the space. One particular bedroom had very limited space and this was the impetus for Christopher to combine the need for bedside lighting and artwork into one, resulting in his innovative 'Hex wall light' design. A series of hexagonal shaped, brightly coloured, gloss wall sculptures are backlit by LED strip lighting, giving the appearance that they float off the wall.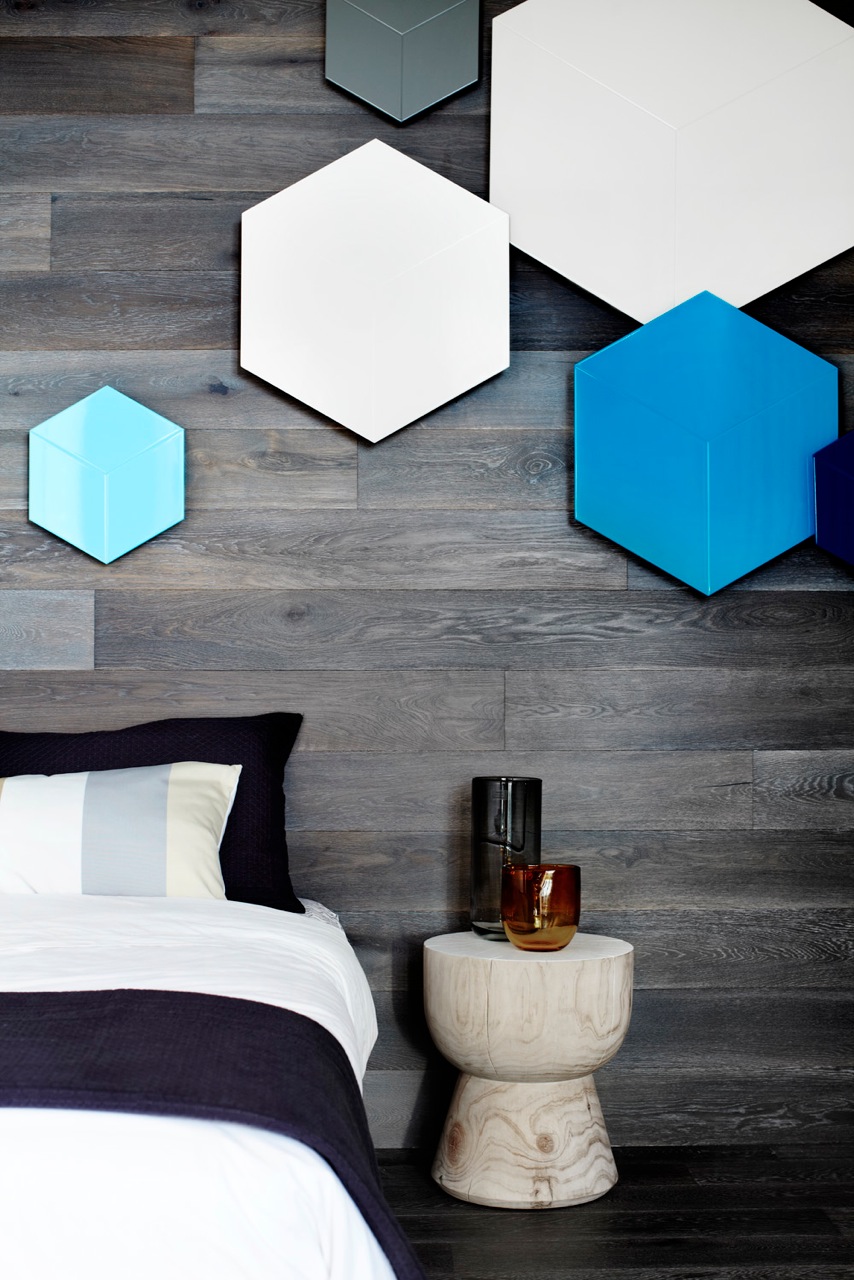 Elegant materials like polished Arabescato marble, grey oak timber, charcoal mirror and gloss mosaic tile were complemented by sumptuous fabrics of leather, linen and graphic print. The contemporary mix of furniture selected is both sculptural, beautiful and comfortable. "Every piece has its purpose, reflecting an eclectic modern aesthetic."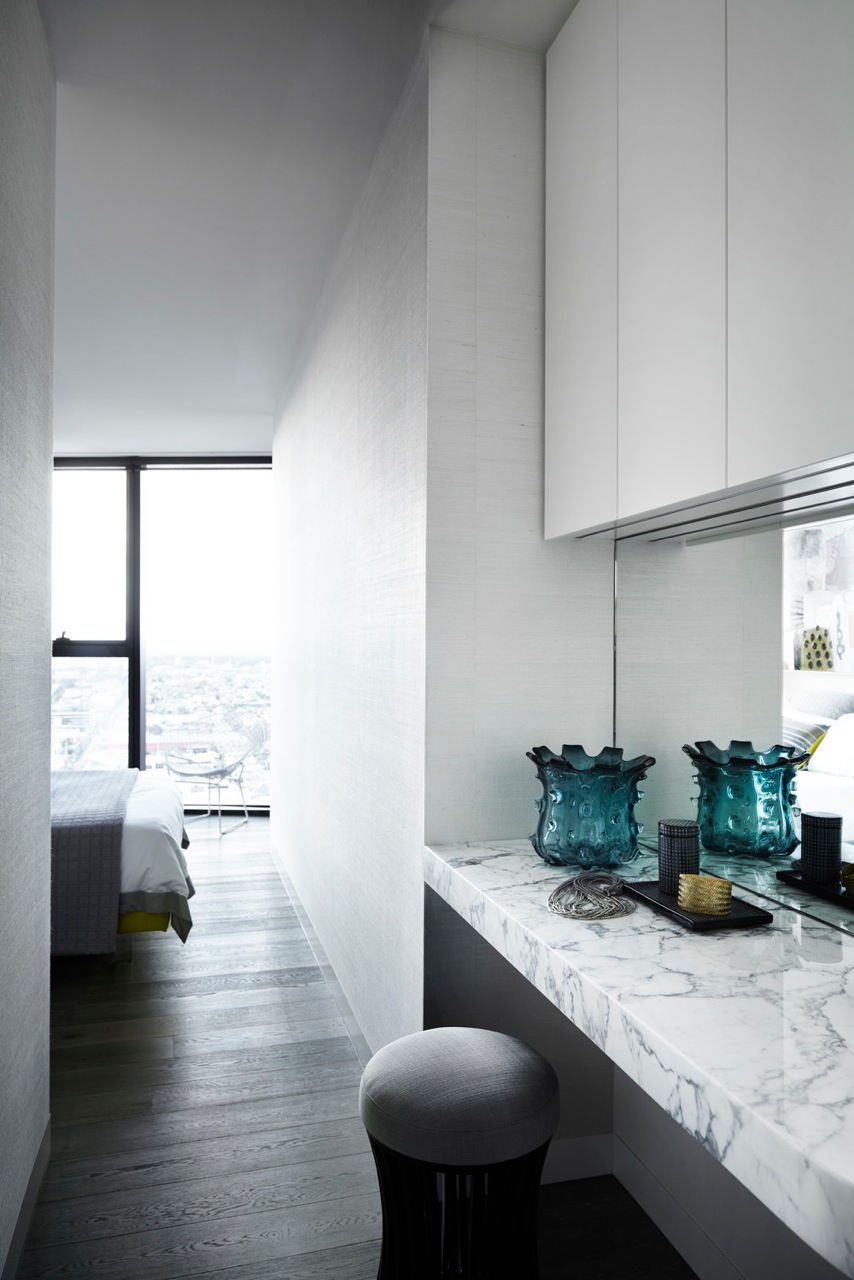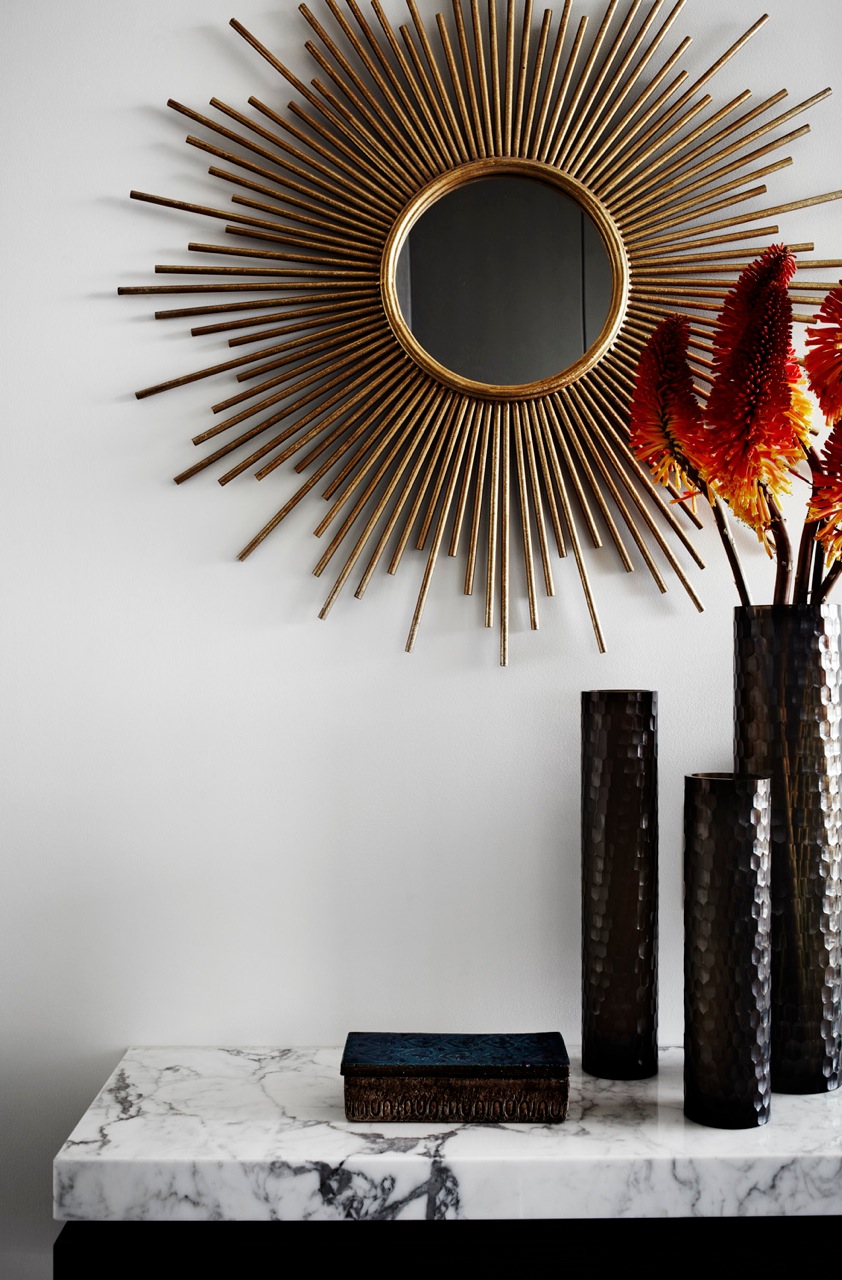 Christopher designed and project managed the entire fit-out, down to the very last detail, providing the client with a fully integrated service.
Photography by Sharyn Cairns