I'm a long time fan of Miss Amara and always recommend their rugs to readers and friends. They're a really innovative online store that have made buying something traditionally not bought without seeing it in person, super easy and risk-free. And now they have added another cool tool to their lineup, the virtual rug styler!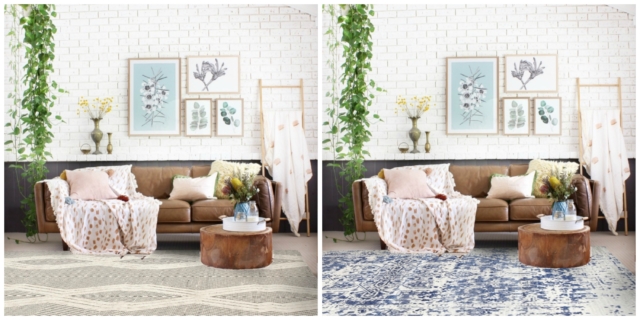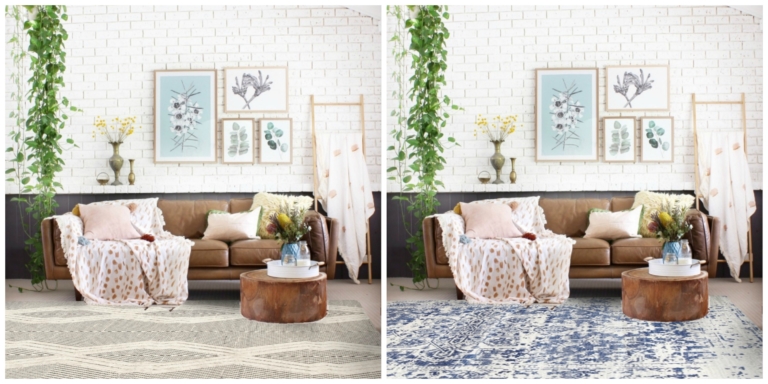 "The Virtual Rug Styler allows you to place a rug from our website into a photo of your room and then to imagine the possibilities," says co-founder Alexandra Tanya. "If you love what you see, you can save the image to your desktop or share the image with friends or partners (who, let's be honest, might need some convincing). Save one image, save many, print them out and add them to your moodboard. We figured if it's easier to see, it's easier to choose something you will truly love."
So true! I've had a play myself and it's so easy and useful!
"The best part is that you get to visualise a rug style in your home surrounded by your stuff. I mean, we're the first to admit we've made a purchase based on a pretty picture, only to get home and find that it doesn't quite look the way the picture did. Our aim is for the Virtual Rug Styler tool to give you a better indication of what works for you, and for your stuff!" she adds.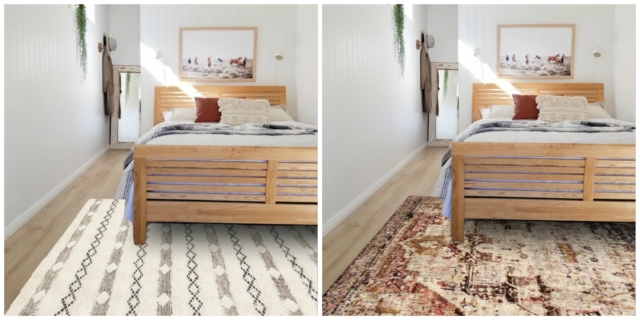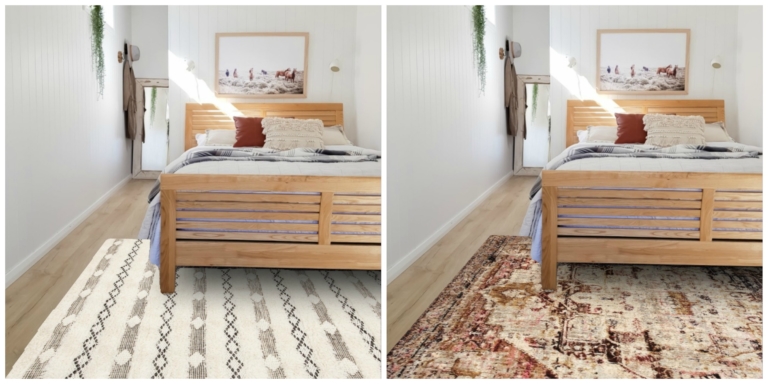 How to use it:  
First, find a rug you love on the website and click through to the individual rug page. Then look out for the big black button that says "SEE THIS IN MY ROOM".  It's placed under the main rug image. Click the button and upload an image of your room. If you are on a laptop, we recommend taking a photo of your room before this step and uploading it to your desktop for easy access. If you are on a mobile device, you will be given the option of taking a photo or uploading one you already have.
Once the image is uploaded you will see the rug in your room and also be able to  move the rug to the right spot, change the size or even select a different product by clicking on the "CHANGE PRODUCT" button.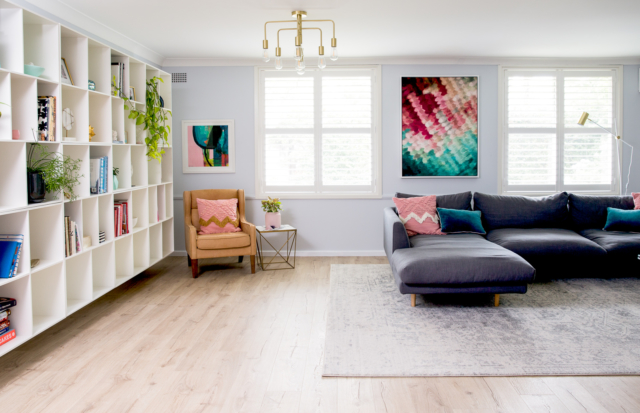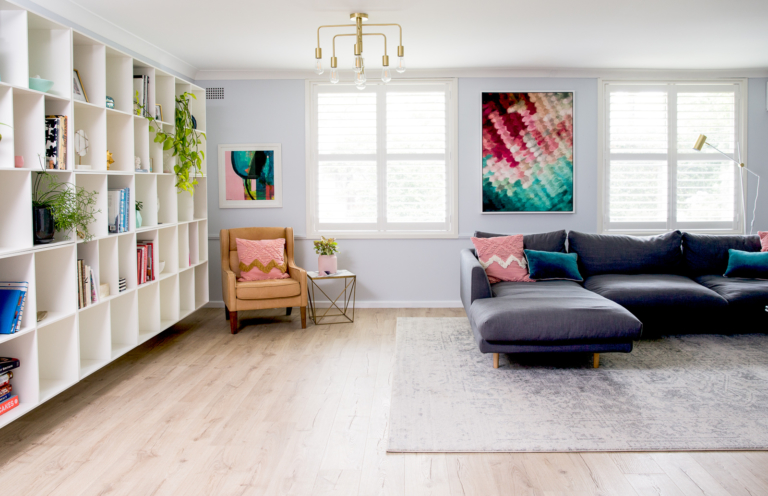 It might be all you need to wrap up your rug shopping quick smart but if not, there's always Miss Amara's Try At Home service and their online stylists who love guiding customers to a rug that's just right.
"Used together, we're hoping our tools and services will make rug shopping even easier and way more fun than it's ever been. That's a big statement but if you remember that it can all be done from home while lazing on the couch, maybe with a glass of wine, all that's left to say is happy rug shopping!"