Sponsored by Freedom Kitchens
We all love a good Block room reveal but you can't beat a snoop around a real life, everyday person's kitchen! The first in a new series of videos from Freedom Kitchens, our friend Darren Palmer, interior designer and The Block judge, talks about the features people have chosen for their own dream kitchens. They're kicking off with a gorgeous monochrome number, which combines style (hello, beautiful integrated marble dining table!) with function (very hidden butler's pantry!).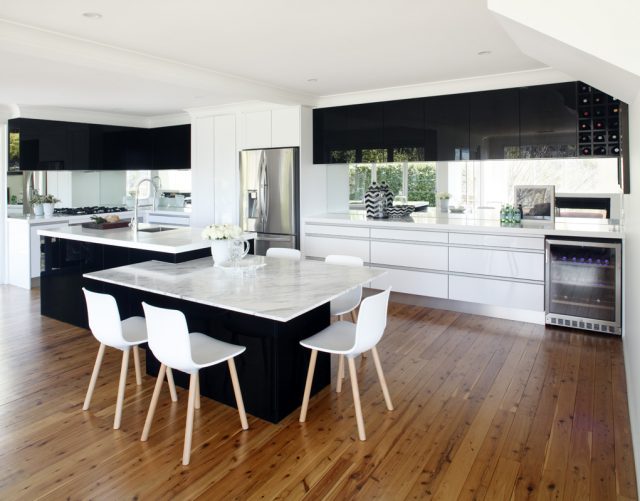 Meagan's kitchen definitely impresses Darren who loves the mirror splashback and glossy black cabinetry reflecting the garden and bringing the outside in. Meagan said she wanted a kitchen which worked for her family but she also wanted people to walk in and say "wow,"and I'm pretty confident she has achieved that.

Meagan came up with the concept herself and took her sketches and ideas to Freedom Kitchens, where they helped her make it a reality. You'd never know this large pantry was even there, as it is hidden behind what looks like two regular cupboard doors! And this is how her kitchen looks so spotless, being that everything you need to actually have out and use is in here! Smart!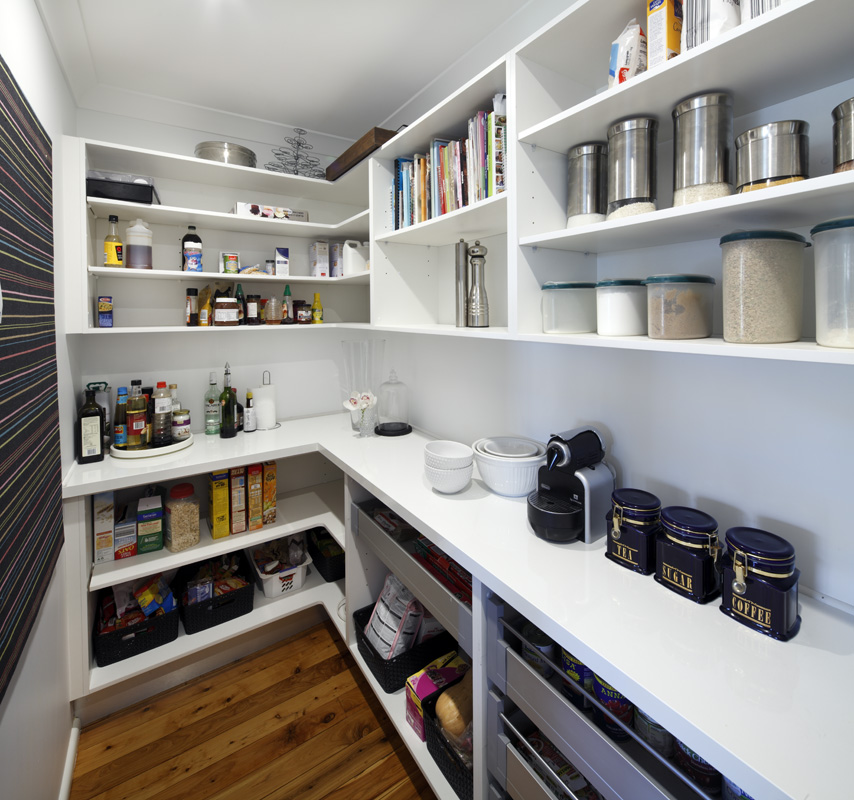 The cabinetry is completely handle-less and Meagan has chosen almost all drawers instead of hard-to-reach-to-the-back-of cupboards.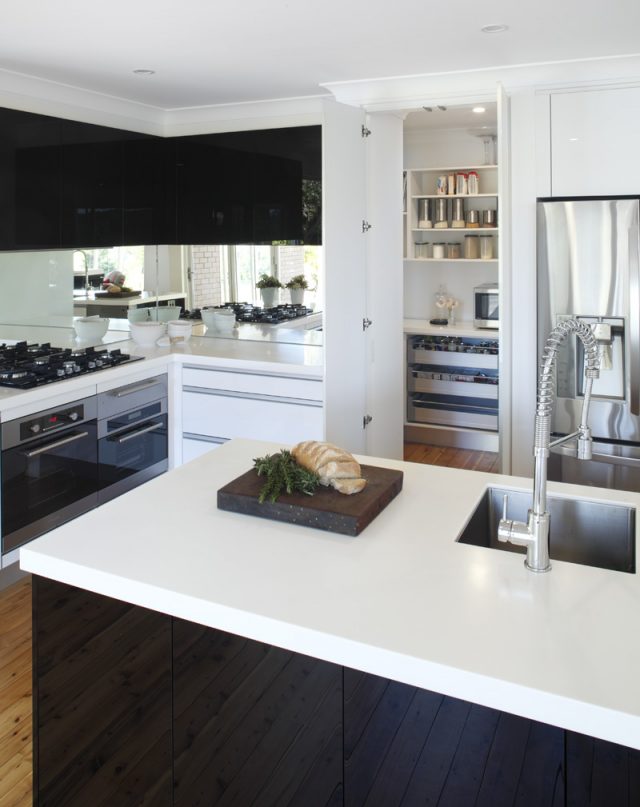 Watch Darren's chat with Meagan in the video.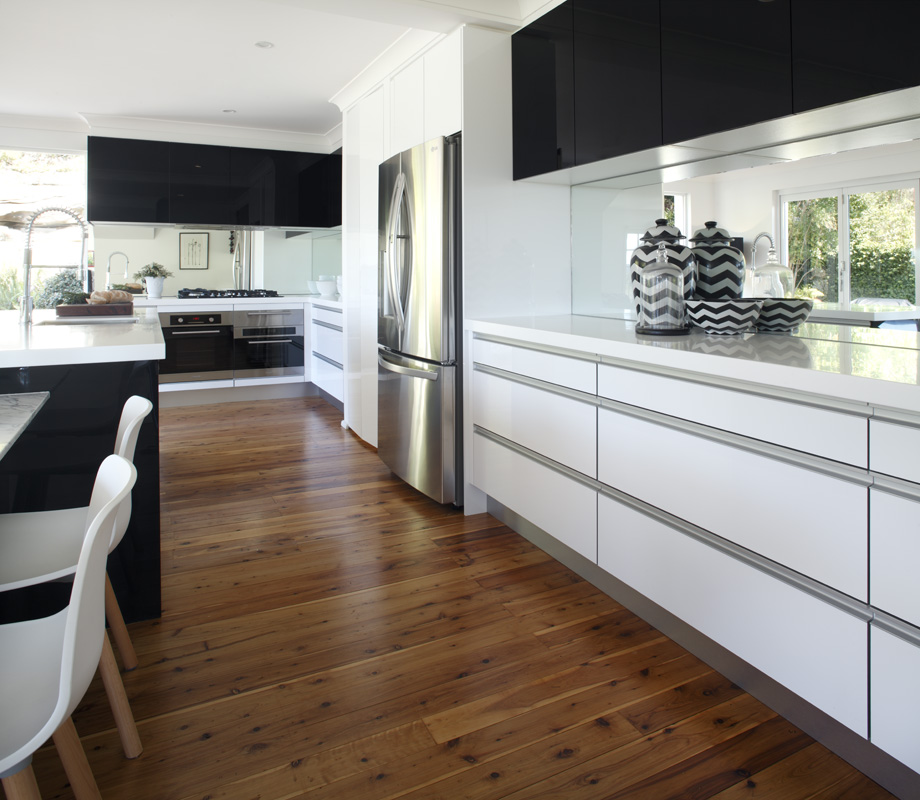 Click here if you'd like a Freedom Kitchens designer to visit you in your home and help you get started creating your dream space!