Located in Melbourne's inner south, this stylish, split-level Victorian terrace house was renovated and extended recently with Subtract Architecture steering the ship. Located on just 185sqm, the clever design created 229sqm of light-filled living space. "The design responds to the complexities of a constrained site and explores the use of simple and considered architectural gestures to transform the original heritage-listed dwelling into a spacious, robust and contemporary home," says architect Dimitry Argentov.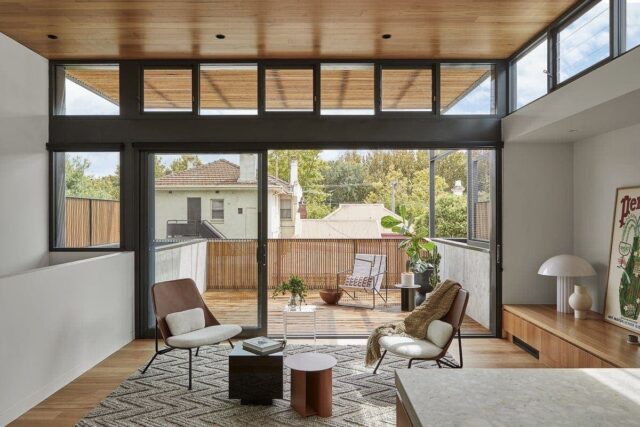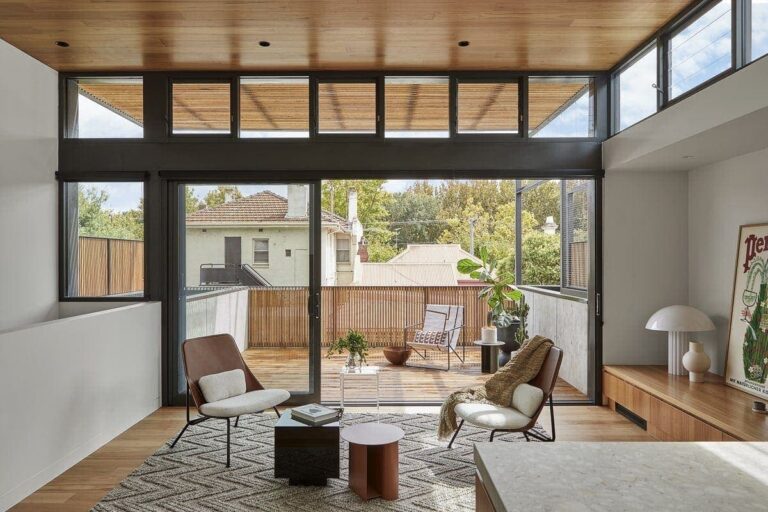 "The client was attracted to the original house due to its heritage features and inherent structural integrity, although they acknowledged that it required a significant restoration," says Dimitry. Originally dark and damp, with poor natural ventilation and minimal outlook (the home faced a busy road), Dimitry and his team decided to re-orient the house to face the rear laneway.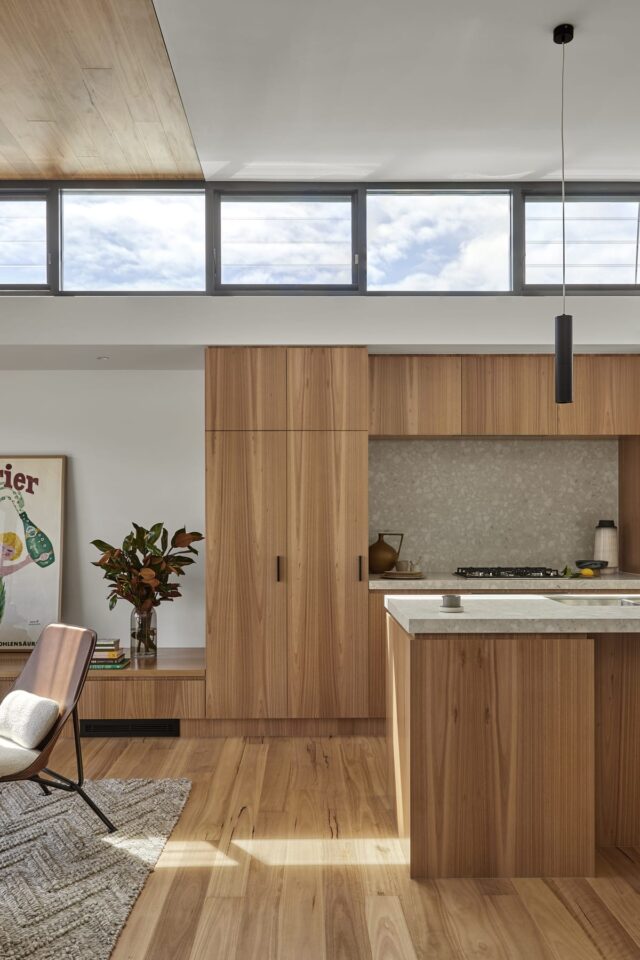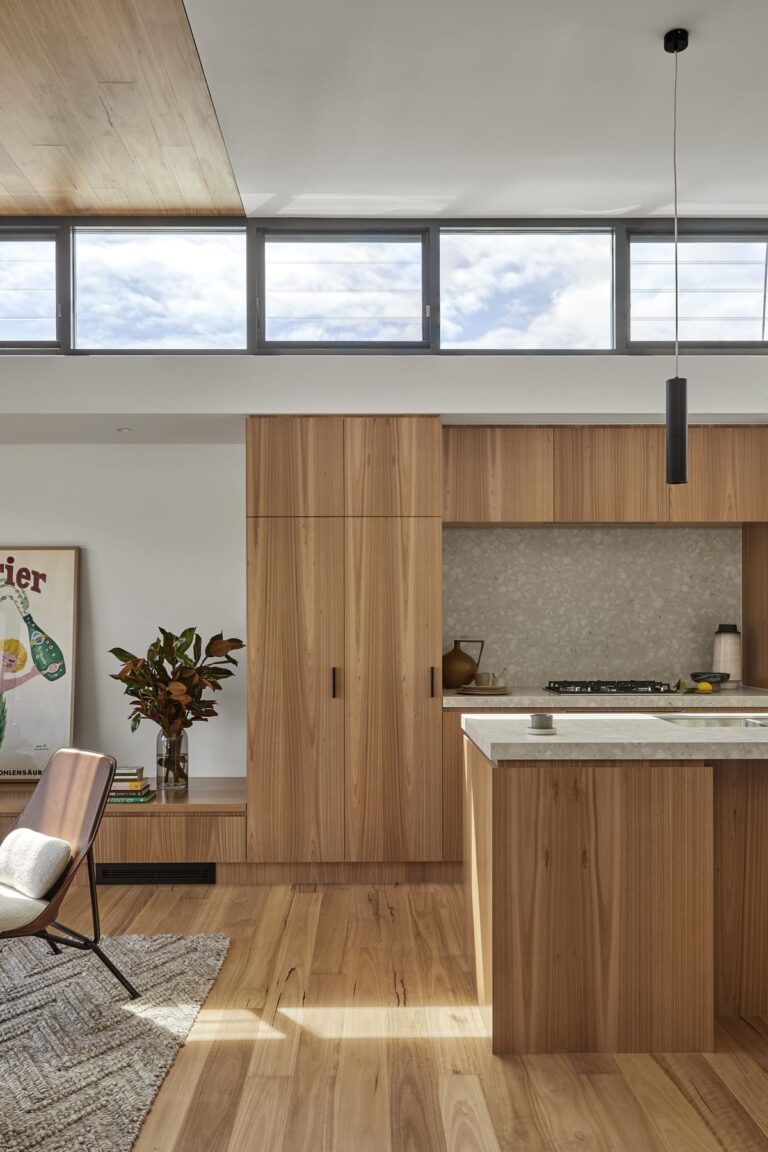 "It was envisaged that it would become the client's primary point of access. Subsequently, it was vital to provide an architectural identity to the rear of the house to create a sense of arrival from the laneway," says Dimitry.
The resulting extension is a contemporary addition that remains hidden from the main road and was designed to contrast with the original heritage home. An elevated terrace, living and dining area sits at the back of the abode and takes full advantage of rear views and neighbouring treetops. Privacy is maintained using integrated timber batten screening and planter beds.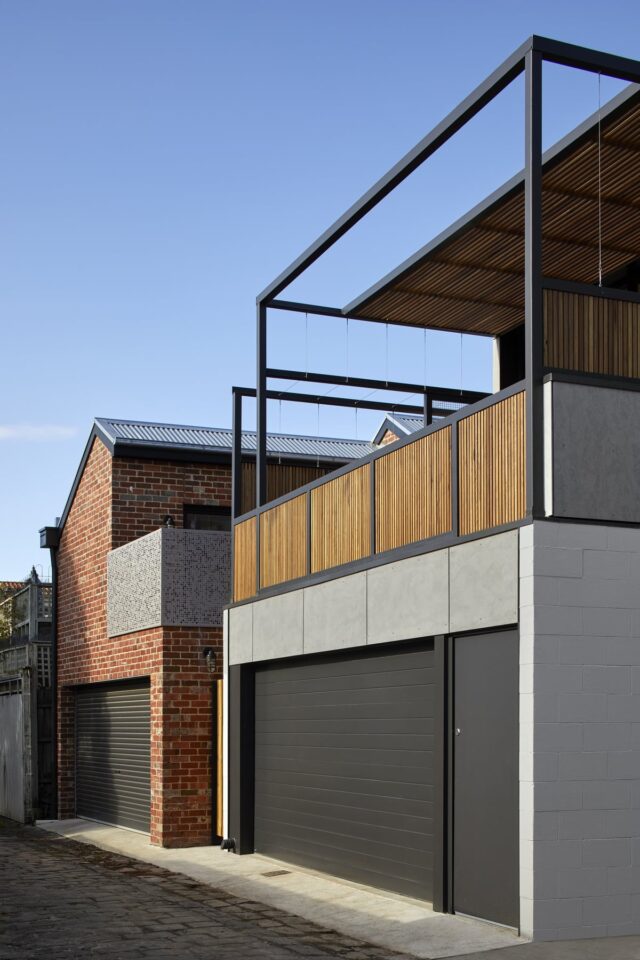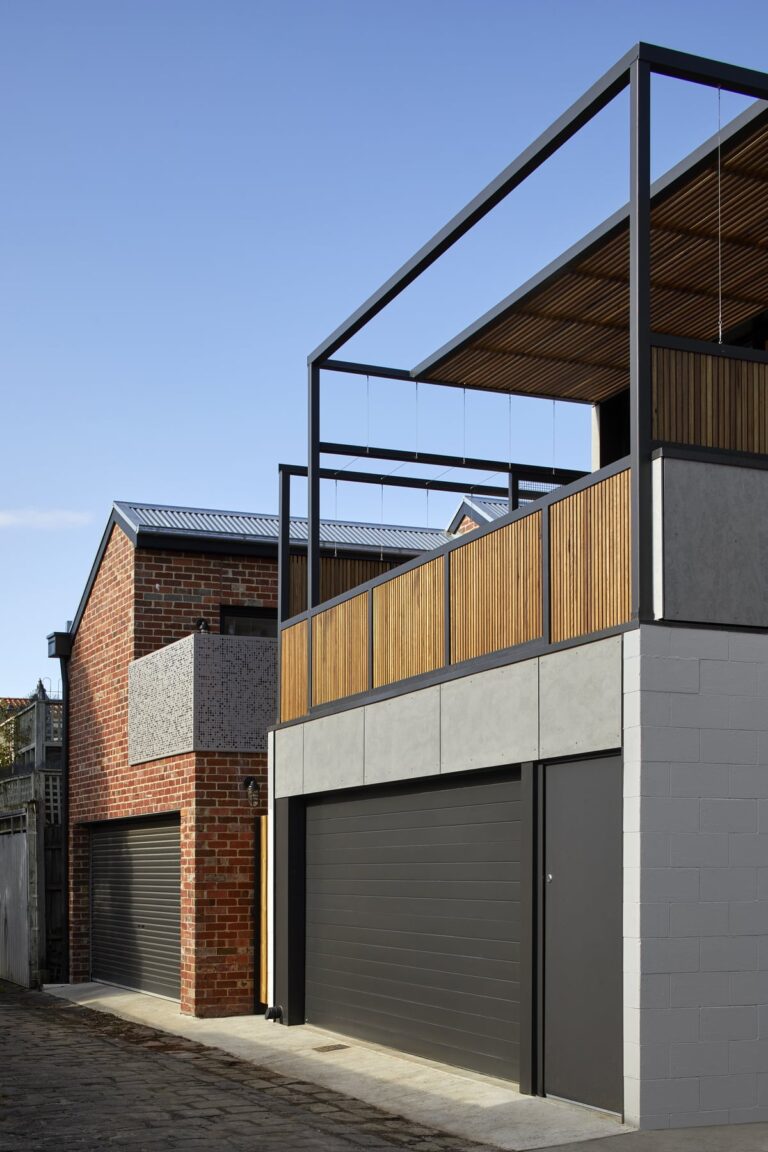 And while the home is narrow it's no longer dark due to a series of louvre windows and skylights. "A series of high-level louvre windows facing north and west allow for cross ventilation, passively cooling the house during the day and providing ample daylight to the rear extension. Skylights were also installed in the main bathroom, main bedroom and hallway to allow additional daylight to permeate into the centre of the house," says Dimitry.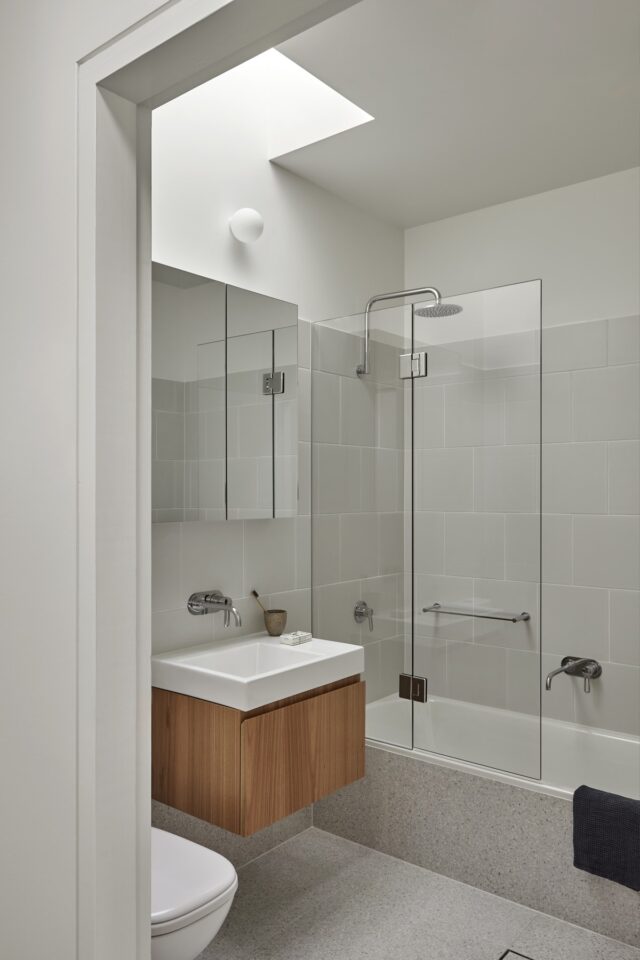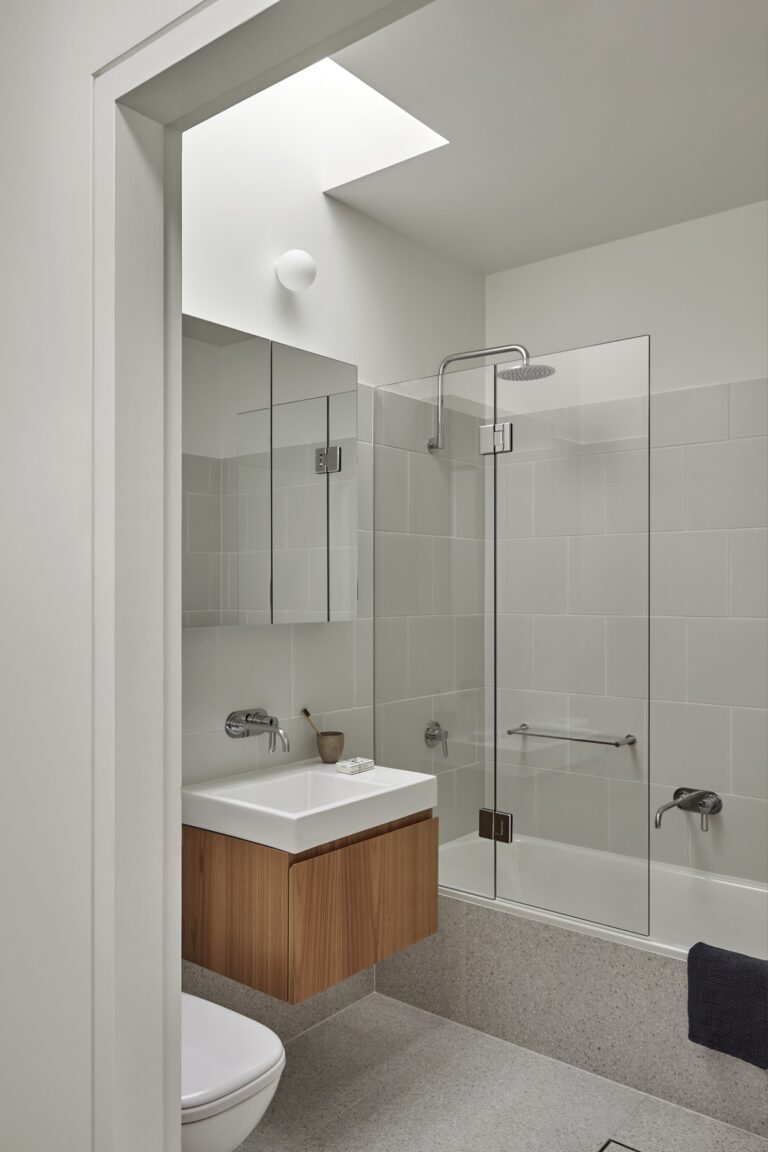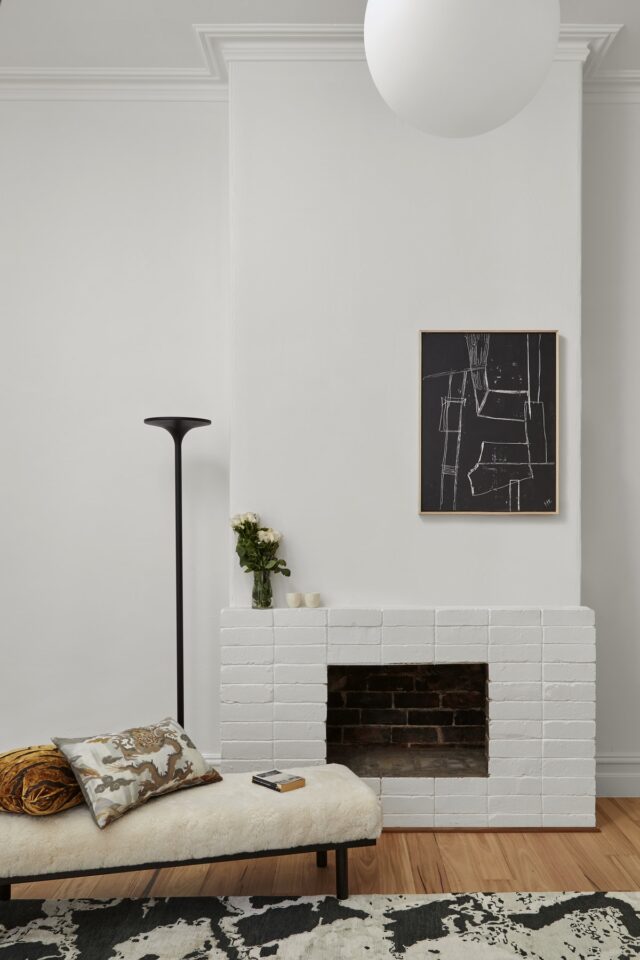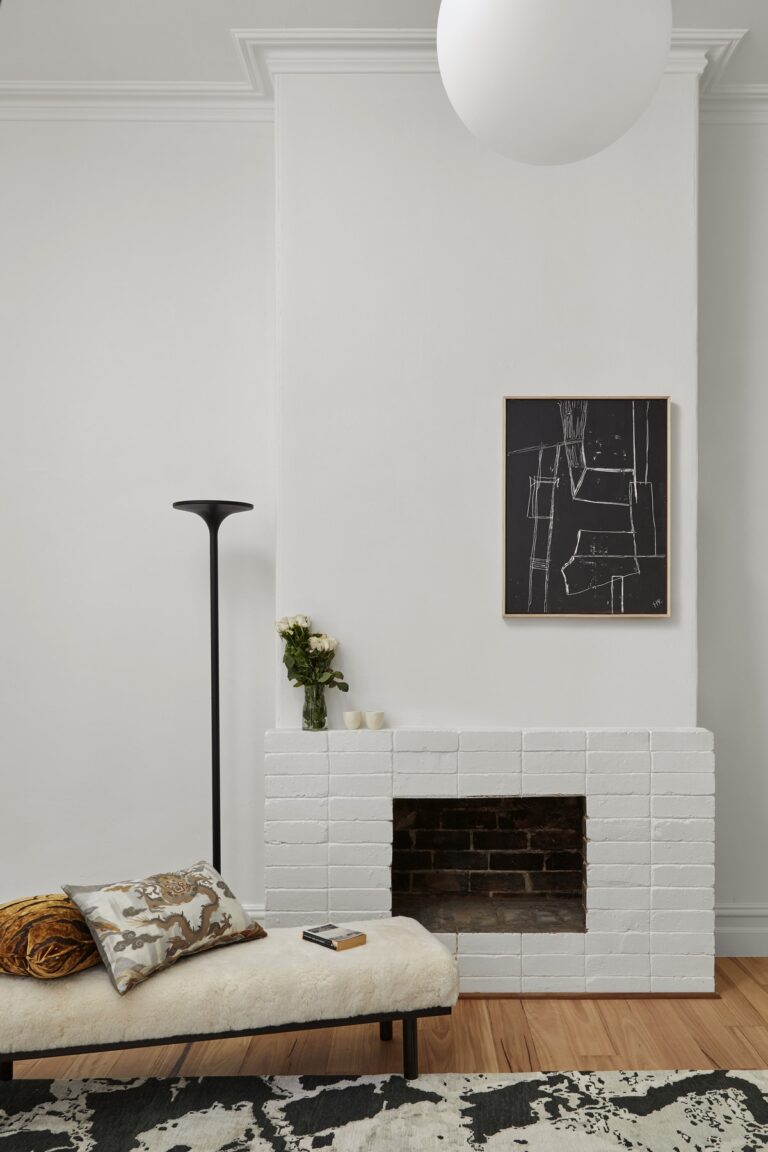 The home sports a hard-wearing, sustainable, and cost-efficient materials palette that included painted concrete block and cement sheeting as well as blackbutt timber battens and decking. Internally, blackbutt joinery matches the timber flooring that has been installed throughout the house and chrome fixtures feature in the bathrooms and kitchen, chosen for easy maintenance. "Overall, the design celebrates these modest materials and finishes through careful composition and detailing."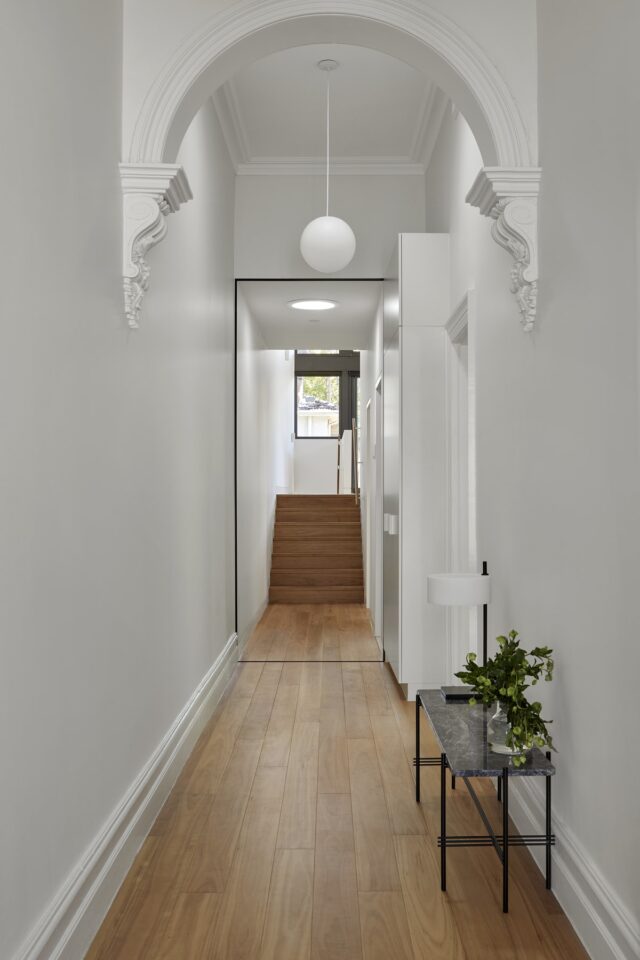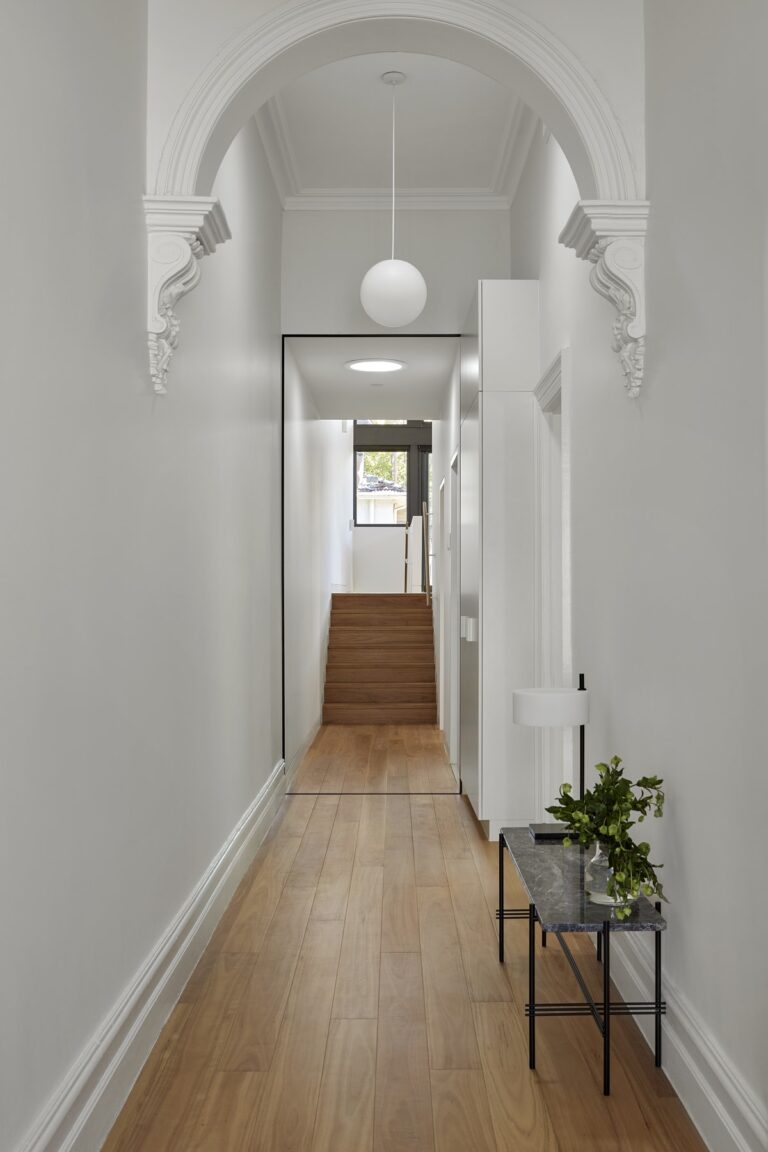 Photography: David Kulesza | Styling: Sandford Gay and Hilgar Design Consultants